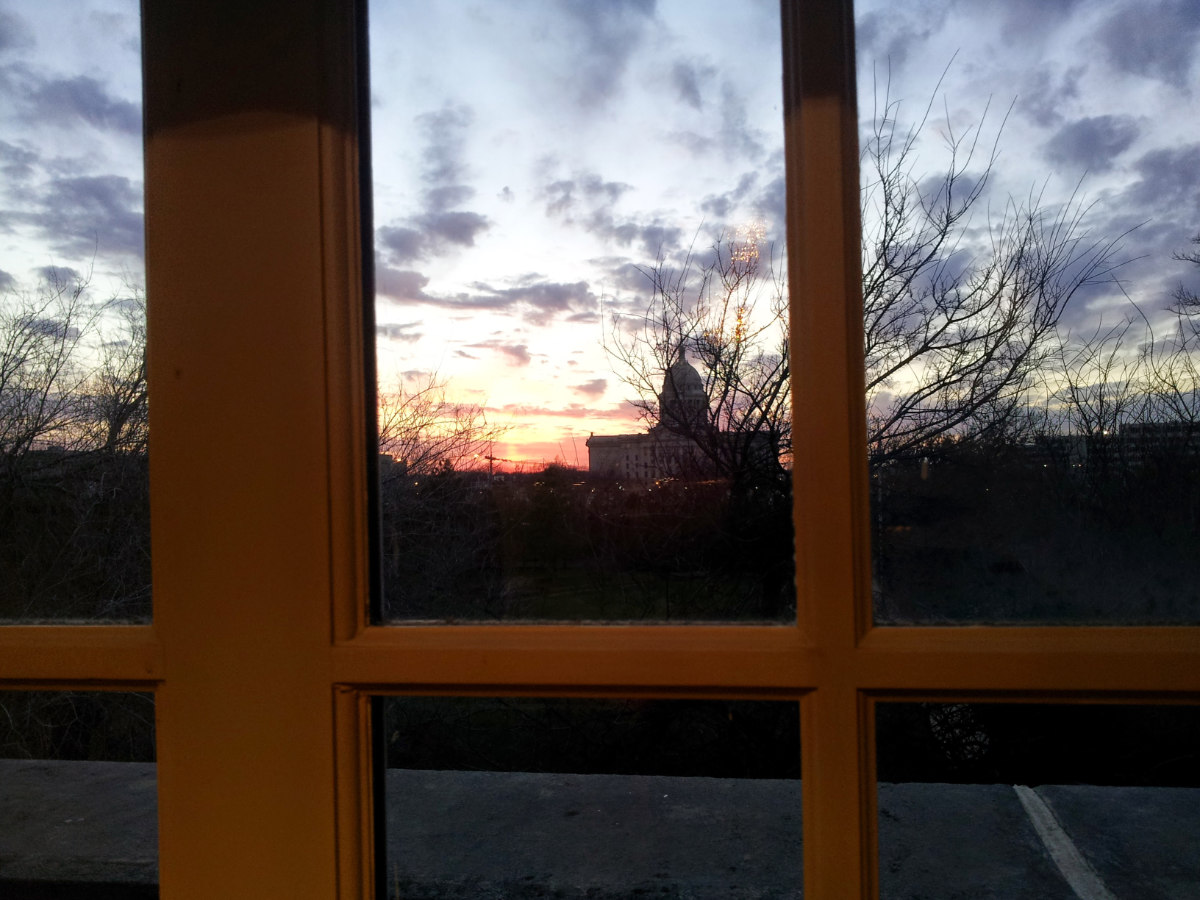 news
From the General Manager
For those who don't know me, I am the General Manager of the Oklahoma Constitution newspaper. I am one of the four founders of this publication, and the only one still with the newspaper. While I have been there from the beginning, I have taken a less visible role, until now. This lower profile was due to the sensitive nature of my other job.
In February of 1979, the same month that our first edition rolled off the press, I took a job in state government. Due to the political nature of this publication, it was necessary for me to avoid writing political opinion columns, or otherwise making myself a potential target for retribution. As General Manager I have managed the subscription list, prepared the newspaper for publication, managed the website, and wrote many of the news articles. As you read this, I have now retired from my other job, and can now voice my opinion in columns. I will also have more time to cover the Legislature and political campaigns.
My original partner on the newspaper was Clyde Rollins (the other two founders had abandoned the endeavor and left Oklahoma before our first edition was published). Clyde was an active conservative and for a time served as field director in Oklahoma for the Moral Majority organization founded in by the Rev. Jerry Falwell and associates. The Moral Majority played a key role in the mobilization of conservative Christians as a political force and particularly in Republican presidential victories throughout the 1980s.
We created the newspaper to counter the Oklahoma Observer newspaper published by the late Frosty Troy. I unsuccessfully ran for a seat in the Legislature three times in the 1970s (receiving 49% of the vote in my second venture), and experienced first hand how he promoted liberals and ran down conservatives. Prior to publication of our first edition, I saw Frosty at the state capitol and told him I was going into competition with him with our own publication. Frosty said he would be curious to see it and to bring by a copy. We took some swipes at Frosty in our first issue which was distributed to delegates at the Republican State Convention, held on a Saturday in February that year. Since I had started my day-job, Clyde distributed our first edition at the state capitol. I told Clyde to be sure to go to the press room and give a copy to Frosty. Apparently, a copy had already found its way to him, because when Clyde attempted to give him a copy, he said he did not want it. Clyde retorted to Frosty, "But, Ron said you wanted one." Frosty responded: "Ron McWhirter is living proof that all squirrels don't live in trees." Puzzled as to what that meant, I asked Clyde to explain. Clyde also wondered what that meant and said when he inquired, Frosty said something about gathering nuts.
Clyde, who is now deceased, soon left the newspaper to attend divinity school in Texas. But, before he left, he brought in Steve Byas to take over his role. Steve and I have run the newspaper since that time and had a friendly banter with Frosty over the years. In our early years, he dismissed our publication as "a newspaper put out by some college kids." One of those college kids will now be receiving Social Security.
We believe the most important product of this publication is our annual Oklahoma Conservative Index which rates members of the Oklahoma Legislature. We published our first score card in the summer of 1979, and in this current issue of the newspaper, we present the 41st edition of the ratings.
Prior to initiating the Oklahoma Conservative Index, many legislators could claim to be a conservative, but there was no objective measure to determine if that was true. Frosty published his "Best and Worst Legislators" list, which was merely his personal opinion. Typically, his "Best" were the liberal legislators, and the "Worst" were the conservatives. We base our ratings on ten key bills that were voted on by the legislators in the last legislative session. We explain the bills and publish how each legislator voted on each of the ten bills. You can evaluate how you would have voted, and see if your legislator represented your views. As these legislators run for reelection, or perhaps for a higher office, you can evaluate if they deserve your vote.
There are 46 new members of the House – the largest freshman class in state history. The Senate has 12 new members, but two of the freshmen are former members of the House. The large turnover in the Legislature is the result of a combination of factors, including term-limits and a concerted effort by the House Republican leadership and the Oklahoma Education Association (OEA), the state government school teacher's union, to defeat those legislators who voted against the massive tax increase last year. It should therefore be no surprise that most of these new legislators are more liberal than the ones they replaced. In fact, ten of them can be found our Top Liberals list.
I encourage you to study the scores on the Oklahoma Conservative Index and join efforts to defeat those with liberal scores in the 2020 elections.