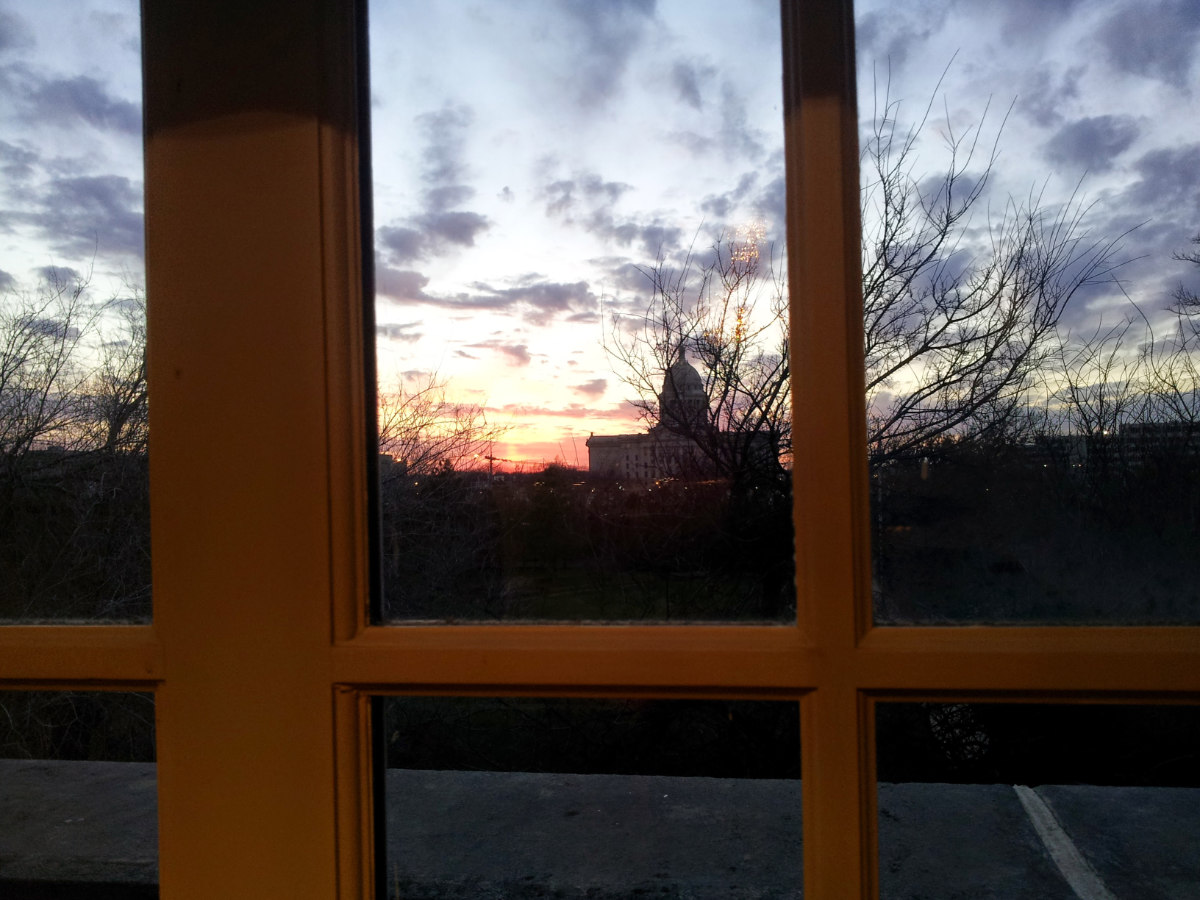 mail
Letters to the Editor for Winter 2020
Initiative petition 420 was filed on October 28, 2019 by a group who wants to remove the state legislature from the redistricting process. Two lawsuits were filed on November 15, 2019 with the Oklahoma Supreme Court challenging the petition. "The biggest issue in Initiative petition #420 is that instead of being controlled by the people's elected representatives, legislative redistricting would be controlled by a body of people who are neither elected nor accountable in any way to the voters," Robert McCampbell, the attorney representing Eldon Merklin, Robert Gaddis, and Paula Newberry said. The three protestants contend the petition violates U.S. Constitutional first amendment rights to participate in the political process. If the challenges are successful, the petition will not be circulated. If resolved with ballot language changes, then supporters will have ninety (90) days to collect 177,958 valid signatures from registered voters to get the question on the November 2020 election ballot. Three observations:
First, expect the state Supreme Court to resolve the challenges and allow the petition to be circulated. Oklahoma's Supreme Court has proven to be inconsistent in past rulings and have leaned "liberal." This power grab of redistricting is a national coordinated effort of liberals, so it is likely the Court will allow the petition to go forward.
Second, conservatives should mount an effort to insure the petition drive is not successful. Fighting the battle sooner rather than later is critical. If redistricting makes it to the November general election ballot, liberal out of state money will flow into the Sooner state with the intent to confuse, confound, baffle and bamboozle voters. Educating fellow citizens on who is behind the effort and what their real motive could foil the group's effort to get the signatures.
Third, this is not about fairness in drawing districts – it's about winning. Democrats controlled Oklahoma state government for the first century of statehood and never once complained about the unfairness of redistricting. Republicans have presided over just one redistricting effort in Oklahoma (2011), since gaining the majority, and Democrats now believe the process is unfair. Democrats believe the only way they can win is by doing exactly what they claim they condemn – gerrymander districts.
Massachusetts Governor Elbridge Gerry argued at the 1787 Constitutional Convention that members of Congress should be chosen indirectly (selected by the state legislatures). He was unsuccessful for US representatives, but senators were chosen that way until 1912 (passage of the 17th amendment). Gerry, who later served as Vice President under James Madison, is better known for signing a bill that created a very partisan district in Boston that was shaped like a salamander. Gerry's efforts became known as gerrymandering.
Is gerrymandering unfair, biased, partisan and self-serving? It can be, but a self-governing form of government offers a simple solution to cheaters and self-serving politicos: vote them out! Initiative petition 402/State Question 804 takes redistricting not only away from the state legislature, but from Oklahoma voters as well. If voters want true accountability in redistricting, they will not sign the petition.
Steve Fair,
Duncan, OK
Steve Fair is Chairman of the 4th District of the Oklahoma Republican Party.
The Crazy, Lying Democrat Party Leaders
It seems to me that there has become no limit to the ridiculous lengths that the leaders of the Democrat Party will go in their attempts to demean, and if possible, destroy their perceived enemies with an "R" behind their name in the voting registration records. And that extends down to those as low as myself now dealing with a major hacking in my computer that keeps it from downloading any Emails. As a result of that, a few of my recipient friends have reported that theirs to me have rejected, probably because the mailbox is full.
That has brought to mind the notion that unless the right thinking forces in Government stop winking at the various violations of the Constitutionally guaranteed civil rights start arresting and incarcerating those who do such violations, as well as those leaders who openly push their listeners to commit the violations, they will only become worse until someone is severely injured or killed. It is a demonstrated fact of life that as long as evil people get away with doing wrong, they and theirs of like mind, will only intensify and multiply their conduct.
All such activities usually begin with "mean-mouthed" diatribes against the perceived enemy such as we have heard and seen in various media occurring on the floor and in the halls of the National Capitol. In 85 years of being bombarded with film, radio, and finally TV "news" casts of the activities going on, never have my eyes and ears been so offended by the mean faced intensity and nasty language being thrown out by individuals, including women who could not be labeled "ladies" at any time by me. Frankly such conduct, in my opinion, is terribly demeaning to the expected dignity of either House of Congress and it is sad that the elected leaders do not take a strong hand to quell such as soon as it surfaces. But then, at least in the case of Speaker Pelosi, appears likely that she is afraid of the most radicalized members of her caucus.
But then, it has been for some time that those elected to leadership on the Republican side have failed to demand restraint in words and actions from the members when they have the top leadership positions. Instead, they seem to feel that setting an example of good conduct will rub off and make things develop the way they should from the opposition. Well, I have news for them. It doesn't work. Wrongdoers must be called to account and censured or expelled. In fact, the rules in both houses provide that any member can be removed from Congress by a vote of the members, and it has been done in past years.
All that is fine, but it certainly enhances the problem when smaller sized government leaders order their police to "stand down" and let rioters continue to "protest" and destroy property and injure bystanders, such has been seen on a number of college campuses and certain big cities whose officials must themselves be radical, or sympathetic to those in the streets.
Taking all this into account, it seems most likely that the split-up of the Republic known as the USA postulated in the book The Last American President by Oklahoma author Richard Engle will come to pass. Perhaps not in the exact way predicted, but still to result in a series of small, few state, nations. The disparity of attitudes now prevalent among the various states could be a snapshot of what is coming. All this could very easily come to pass, even in what remains in my lifetime. But my feeble efforts will continue to cast light on the goings on to, hopefully, side-track and delay, or prevent it from coming to fruition. Only time will tell.
Robert W. McDowell, Jr
Broken Arrow, OK