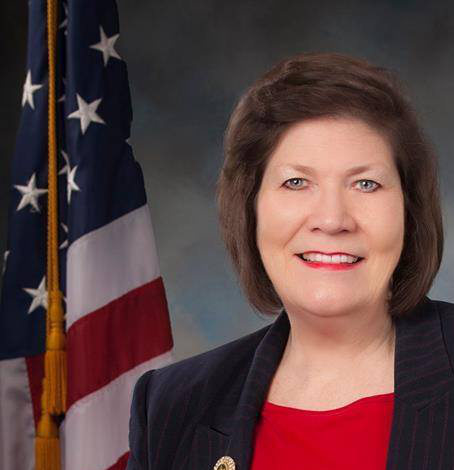 column
Oklahoma Education, Covid and Global Control
By Linda Murphy
Since Spring Break, the public schools have been closed due to COVID 19, bringing children and their education home with their parents. Teachers have provided assistance through the internet, or with printed materials, for those without internet and for those who preferred not to use it. The public school teachers have reached out from their homes to help as much as possible. This unprecedented experience is causing many to question the future of public education.
What comes next? Will our education system be changed? Will public education be provided only online in the future? It is very important for parents, teachers, administrators and all citizens to become informed about changes that will be introduced through legislation and policies. This "COVID crisis" shut down is stirring the hopes of those who have long planned to impose full control over education curriculum and testing through technology and individual data collection, removing the authority of teachers, elected boards and local administrators.
There are outside groups, individuals and organizations who have long been working persistently to gain control and produce their desired outcomes. Money and power are often the motives, but are covered over with philanthropic "gifts" and/or moralistic rhetoric about helping the children.
During the shutdown, more Americans have become aware of global interests pushing to control our healthcare system and economy. There are many on-going discussions about the goals of Bill Gates and the United Nation's World Health Organization (WHO). Their words and actions make it clear they want to control vaccines, set up a digital identity system and much more. These are just a part of the UN Sustainability Development Goal (SDGs) designed, they say, "to transform our world." "The 17 Goals are all interconnected, and in order to leave no one behind, it is important that we achieve them all by 2030." (UN.org)
The UN Goals literally cover all aspects of human existence including education, the environment and even our food supply.
1. No Poverty
2. Zero Hunger
3. Good Health and Well-being
4. Quality Education
5. Gender Equality
6. Clean Water and Sanitation
7. Affordable and Clean Energy
8. Decent Work and Economic Growth
9. Industry, Innovation and Infrastructure
10. Reduced Inequality
11. Sustainable Cities and Communities
12. Responsible Consumption and Production
13. Climate Action
14. Life Below Water
15. Life on Land
16. Peace and Justice Strong Institutions
17. Partnerships to achieve the Goal
Oklahomans should know how Bill Gates and other globalists are working with the UN to control American education and transform it to align with their beliefs and interests. Gates stands to make billions by expanding the use of technology in every classroom and from student data gathered online. The United Nations Educational, Scientific and Cultural Organization (UNESCO), letting no "crisis go to waste," just published this article: Startling disparities in digital learning emerge as COVID-19 spreads: UN education agency. It decries inequality and the "urgent need" to expand technology use worldwide. Technology is an amazing tool that should be used wisely. It should be used for the benefit of individuals and not used to control them or to push through curriculum with a worldview that would not be approved by local teachers, elected boards and administrators. Parents and even teachers in some districts have not been able to see and know everything that is delivered online to students.
Bill Gates' ID2020 Project (id2020.org) is designed to give every American a digital identity, which Gates will incorporate into a digital portfolio for every student. This will align with the system put in place by President Obama. Obama's regulations for receiving stimulus money required that each state build a State Longitudinal Data System for students. It is designed to collect individual student data and create a student portfolio that will follow children from preK - 12th grade, plus 8 more years (P20). Regulations also required a P-20 Council that would oversee the system.
Oklahoma's SLDS is housed in the Office of Management and Enterprise Services (OMES). The SLDS was built by John Kraman, hired from ACHIEVE in Washington DC, where he was on the committees that wrote Common Core State Standards. Obama's SLDS plans include other agencies accessing student data for workforce development including the Department of Commerce, Department of Labor and the Department of Health and Human Services. Just remember "it's for the children."
On November 17, 2004, Bill Gates and the UN became official partners at UNESCO headquarters in Paris. UNESCO signed a 26-page "Cooperation Agreement" with Microsoft Corporation to develop a "master curriculum" for teacher training in information technologies based on standards, guidelines, benchmarks, and assessment techniques. The agreement states that the curriculum syllabus will "form the basis for deriving training content to be delivered to teachers," and "UNESCO will explore how to facilitate content development." (Operationjerichoproject.com Microsoft.pdf)
The UN's student curriculum is focused on developing "global citizens" who are trained with attitudes, values and beliefs that are interchangeable across countries and cultures. The global workforce they envision has no religious ideology that would create a conflict with other "worldviews." The UN has curriculum for: comprehensive sex ed K-12; tolerance training affirming all lifestyles and sexual orientations; social emotional learning (SEL); adverse childhood experiences (ACE); social justice for race bias and non-traditional history.
The same globalist education plans including Common Core, are being pushed through the work of the Council of Chief State School Officers (CCSSO), which receives funding from Gates. Oklahoma State Superintendent Joy Hofmeister is a member of CCSSO and has written Oklahoma's 5-year plan in alignment with their strategic goals. In 2015, CCSSO chose Hofmeister to travel to China along with seven other State Superintendents to learn methods and techniques to reform Oklahoma education and the economy. In China they studied: professional development, rural schools, technology, assessments, 21st century skills, teacher evaluations and partnerships with business. Just think.... this is the Communist Party of China, which controls education there.
CCSSO, with funding from Gates, has also produced standards for Global Competence. They say it will serve as an invaluable resource for educators, administrators, policymakers, community leaders, parents, and students. These goals are being adopted by state leaders with a globalist worldview that overlooks communism and applauds centralized control.
The Communist Party of China has rapidly advanced their control of education, the economy and their citizens through cutting edge technology. China in recent years has been praised for "efficiency" of its "smart cities" and "social credit score" system controlling citizen behavior, making it a favorite of globalists and global corporations. One of Hofmeister's strongest supporters, who funded her legal defense, Tulsan George Kaiser said in The Man Turning Tulsa Into Beta City, U.S.A., a 2016 interview with the New York Times, that if he could change one structural aspect to America "he'd eliminate the attitude that centralized control is inherently evil." Kaiser said Tulsa is his "Beta City," a globalist term used to identify cities that link moderate economic regions to the world economy.
Forbes magazine in 2011 published George Kaiser's $10 Billion Bet which says that Kaiser agrees with "the analytic model put forward by Bill and Melinda Gates, who calculated, correctly, that the most efficient way to save lives (in countries with spreading disease) was through "massive vaccination campaigns." It also reports: "Kaiser's foundation partnered with the Gates Foundation to reform public schools."
George Kaiser was praised by the US Chamber of Commerce, with its global corporate members, for his work in getting the Obama administration's Race to the Top application in place along with Kathy Taylor working under Governor Brad Henry. Part of the process was a requirement to use Common Core State Standards and they were put into state law. (U.S. Stimulus Report Vol. 1, Issue 6)
Kaiser made the "Giving Pledge" to Bill Gates in 2010 when he joined other billionaires who dedicated a portion of their wealth to Gates' agenda. Kaiser said: "I had the advantage of both genetics (winning the 'ovarian lottery') and upbringing. As I looked around at those who did not have these advantages, it became clear to me that I had a moral obligation to direct my resources to help repair that inequity." (givingpledge.org)
Bill Gates came to Tulsa where he was honored and spoke at an event supporting the changes being made in Tulsa Public Schools ( TPS). George Kaiser was there, allied with Gates, in their support for the reforms including Common Core (continued even after its repeal from state law in 2014); online curriculum and testing; teacher training; teacher evaluations; and enforced compliance with the new philosophy, methods, materials, policies and procedures. Teachers are required to conform and oversee the technology delivered curriculum, which includes online lessons for 1st graders in Islam, Judaism, and Christianity. It teaches the children that all three groups serve "one god." The lessons are integrated into English Language Arts (ELA) which means you can't opt out. Tulsa teachers no longer have a voice in what students will learn. The transformation of TPS, which began under former Superintendent Ballard, has accelerated under Superintendent Gist with approval from the State Department of Education.
George Kaiser, philanthropist banker, is the catalyst behind transformation in higher education as well. Through his network of employees and associates who have acquired the majority of administrative positions at the University of Tulsa (TU), Kaiser is calling the shots. Greater numbers of TPS students will be admitted to TU according to the Strategic Plan. To bring more "equity" TU has been transformed from a top-notch academic institution to a virtual workforce training center. TU has long been a source of knowledge of our Western civilization and culture, well known for excellence in academic scholarship.
The Strategic Plan for TU's transformation includes a description of the technologically advanced city Karamay, China proposed as a model for Tulsa. Karamay is home to a China University satellite campus which has been in partnership with TU for several years. In the report there is no mention of detention centers and re-education camps, which are a part of every day life there. Karamay is praised for its rapid development with 350,000 citizens built from the ground up in a decade with "the ability to plan absent tradition."
These are globalist education plans unfolding right here in Oklahoma. Few people are aware that for years globalists have praised Shanghai, China for making the top score on an international test controlled by the UN. Americans have been told we are failing based on the same test, Programme for International Student Assessment (PISA) which was developed and is controlled by the UN's Organization for Economic Cooperation and Development (OECD). How do you compare China and America when our goverment schools have educated all students and Shanghai hand picks and educates the top performers? The education system in China produces top students who learn processes, but few demonstrate creative ability.
The UN's OECD has also played a major role in developing the education "benchmarks" that were used to write Common Core State Standards through approval of the National Governors Association (NGA) under Janet Napolitano. The NGA and CCSSO later worked together to produce the Common Core ELA and Math Standards. These organizations jointly own the "copyright" on the Standards.
In February, Secretary of State Mike Pompeo warned the NGA about China. Politico reported: "Secretary of State Mike Pompeo had a stark message for the governors gathered in Washington this weekend: The Chinese government is watching them, and other state government officials, more closely than they think. Pompeo told some governors at the National Governors Association winter meeting that they are being individually analyzed by at least one Chinese government-backed think-tank on how malleable they are, and how prone to cooperate with China." Pompeo "warned governors to be cautious on everything from business deals to pension funds to the D.C. Metro system."
That was just before the COVID 19 release (accidental or intentional) into the public became widely known. We had learned even earlier, in January, that Dr. Charles Lieber Chair of the Department of Chemistry and Chemical Biology at Harvard University and two Chinese nationals were charged by the U.S. Department of Justice with aiding China.
Globalism's ideology closes its eyes to the inherent evil of the Communist government in China, which has proven to be dangerous to America and our way of life. The global education plans are also destructive. We must be awake and aware of what we allow in our schools. The minds of our children should not be influenced by the ideologies that we ourselves oppose. We should not spend our public funds for education that trains students to oppose their own parents and long held American values, while preparing them for a global workforce. Our freedom depends on it.
Most of us grew up with the opportunity to become educated for 12 or more years whether in a government, private or home school. We learned to read, write and do math; study history, science, geography, government, art and music; participate in sports, organizations, social events and many other experiences achieving to the best of our individual ability. Most of us had caring adults who worked to encourage us, help us learn, teach us important lessons and discipline.
Denying our children of this well rounded and rich education from knowledge based in western culture will change who they become as adults. Giving our children an education designed to fit a globalist agenda that only values and defines them as "raw material" or "human capital" will train them to become nothing more than obedient Global Citizens and Workers who believe in Globalism.
Linda Murphy was the Republican nominee for State Superintendent of Public Instruction in 1994, and 1998. She ran again in 2018, losing the nomination in the runoff primary. She served under Governor Keating as Secretary of Education and later as Deputy Commissioner of Labor. She was a member of the State Job Training Coordinating Council, and served on the Governor's School-to-Work Council, and the Governor's Commission on the Status of Women. You may contact Linda at: lindalearn1@yahoo.com