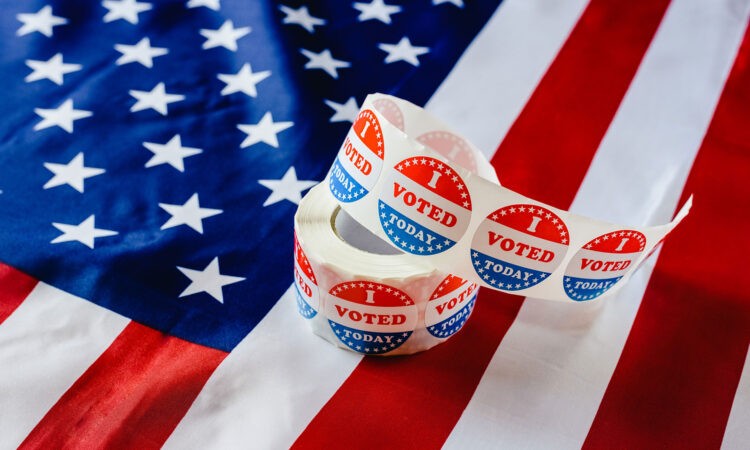 news
U.S. Senate: Inhofe vs Broyles
In fact, Inhofe's contributions to conservatism in Oklahoma did not begin with his service in the Senate. Before that, Inhofe had served as a state representative and a state senator in Oklahoma. In 1974, he won the Republican nomination for governor, only to lose to Democrat David Boren. Two years later, Inhofe ran for Congress against former President Lyndon Johnson aide James R. Jones and lost.
But Inhofe had a passion for conservative principles and soon enough was elected mayor of Tulsa, winning three terms. Then, in 1986, Jim Jones opted to run against Senator Don Nickles, and Inhofe won the open seat for First District Congress. During his tenure in the U.S. House of Representatives, Inhofe gained national attention when he successfully led the effort to reform the discharge petition rule, defying House leadership to get it done.
Unlike many politicians who forget those who helped them get elected, Inhofe has been described as a "party guy," a man who regularly helps other Republicans get elected, in addition to lending a hand in Republican Party causes. But Inhofe is no blind supporter of Republicans when it violates his strongly-held conservative principles. For example, in 1987, Inhofe voted against the budget proposed by President Ronald Reagan, because it included both tax increases and no increase in defense spending.
Inhofe, an Army veteran, has been a champion of America's national defense and the soldiers and sailors who serve their country.
While serving in Congress, Inhofe has maintained a consistently conservative voting record. He has even been ranked as the most conservative member of Congress twice by GovTrack Report Card. More than just a vote in the Senate, however, Inhofe was like an Old Testament prophet when he was almost alone in challenging the man-made global warming thesis almost two decades ago. He even wrote a book, The Greatest Hoax: How the Global Warming Warming Conspiracy Threatens Your Future. He has noted that the media switched from warning about global cooling and a coming ice age to expressing alarm over global warming. He co-authored a letter to President Donald Trump urging him to pull out of the Paris Climate Accord, which Trump did.
In addition to holding to conservative principles, Inhofe has been notably effective, even in cases with no ideological cause to promote. When he learned about some Americans who had been trapped in Kenya due to the China Virus pandemic, it was Jim Inhofe who used his personal connections in that African nation (where he had made many Christian missionary trips over the years), and the Americans were able to fly out of the country the day before Kenya closed its borders.
Inhofe is perhaps the best argument against term limits for members of Congress. He has dedicated most of his adult life to advancing the cause of conservatism, and has won battles that a less-experienced congressman could not have won.
In 2008, when others, including Inhofe's fellow senator from Oklahoma, Tom Coburn, buckled to the pressure and voted for the big bank bailout, Inhofe was in the minority voting against it. And, not surprisingly, Inhofe has been unwavering in his defense of the Second Amendment.
Opposing Inhofe this year is Democrat Abby Broyles, a native of Bethany in central Oklahoma. Broyles is a former television news anchor with KFOR-TV. Broyles' campaign strategy appears to be to take typical Democrat liberal positions, while projecting a moderate image. As such, she offers what are often called "glittering generalities," on her website, such as, "She's not afraid of hard work and is ready to hold Senator Jim Inhofe accountable to our families and give Oklahomans back their voice in Washington."
Considering that Inhofe has won five U.S. Senate races (the record for Oklahoma), it would appear that Oklahomans believe Inhofe has been expressing their voice for a generation. Broyles, on the other hand, is mouthing liberal cliches like, "Women working full-time in Oklahoma are paid 77 cents on the dollar compared to men." As a solution to this problem, Broyles favors fines for wage discrimination, and the so-called Paycheck Fairness Act, which seeks to close the gender pay gap in part "by preventing employers from retaliating against workers who discuss salary."
Broyles also supports expansion of Medicaid in Oklahoma (which, of course, has already been passed, and in any case, she would have nothing to do with as a U.S. Senator).
Perhaps her most bizarre statement is that she cites roof replacement due to a tornado as evidence that "climate change is real." If Broyles knew her Oklahoma history, she would know that tornadoes were ripping roofs off houses long before there were any fossil fuels. In this regard, Broyles calls Inhofe "the embarrassment of the Senate," because of his fierce opposition to simply accepting the claims of climate change alarmists.
To combat man-made climate change, Broyles favors "increasing the ability to use electric vehicles by investing in more EV changing stations which could remove 11 gigatons of carbon dioxide by 2050, promoting smart thermostats and LED lighting for homes and offices." Of course, the "investing" Broyles mentions would be money that the government has extracted from the taxpayers, while "promoting smart thermostats" is, of course, liberal speak for more government regulation of businesses and home owners.
Not surprisingly, Broyles also favors "enhancing universal background checks to help ensure those who shouldn't have guns can't get them," and working "to promote access to mental health services and expand protections for survivors of domestic abuse to prevent crises before they happen." Like most gun control advocates, she claims to support the Second Amendment.
Polling in late September indicated that Inhofe was holding a comfortable lead over Broyles.