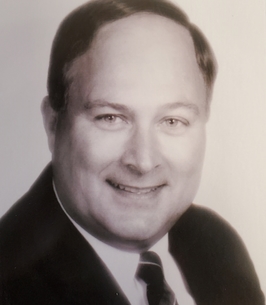 news
Remembering Mike Fair (1942-2022)
By Steve Byas
Today it is quite easy – too easy in some ways – to be a Republican office holder and candidate in Oklahoma. And, it is easy to espouse conservative views without reservation, for that matter.
I would add that many of those running for office like to mouth conservative philosophy, but one really does not know what the person will do if actually elected. As the great M. Stanton Evans said, "Our friends never get elected to public office, because if they get elected, they are no longer our friends."
Mike Fair was an exception to the Stanton Evans rule. He passed from this life in February of this year, and sadly, many today do not know how much they owe to a trailblazer like him.
Fair was born in Alabama on December 11, 1942, but fortunately for the conservative cause, his family moved to Oklahoma City in 1959, where he attended U.S. Grant High School. He served in the U.S. Army, and then attended OU and UCO, completing his degree at Southwestern Christian University.
In the 1960s, Republicans were quite rare in the Oklahoma Legislature, but at only 23, Mike was elected to the House of Representatives in 1966, from southwest Oklahoma City. He left the House after one term, but was elected again in 1978, from northwest Oklahoma City. In 1986, he left the House again to make a bold bid for the Republican nomination for governor against Henry Bellmon. It was a David versus Goliath type of race, and Fair finished second in a five-person field. Despite losing, Fair's candidacy exposed the "me-too" liberalism of Henry Bellmon and it previewed the rise of the conservative take-over of the Republican Party.
Fair was elected for a third time to the Legislature in 1988, this time winning a state Senate seat, representing Nichols Hills, the Village, and Oklahoma City. He was reelected three more times, serving until being term-limited in 2004.
Senator Fair's tenure is a powerful argument against Term Limits, as the state Senate lost not only a conservative voice, it lost a man who understood what needed to be done in Oklahoma.
Among other achievements of Fair was his 16 year effort to pass a state Right to Work law. I can remember the day in June 1983 that I was interviewing a national Right to Work advocate at the Capitol, and then introduced him to Fair. Fair told the man that he would take on the effort to get Right to Work passed in Oklahoma.
Over the years, I have heard many politicians make such promises, without producing any results. Many legislators won't even take on less controversial efforts. Fighting for Right to Work in 1983 seemed like an uphill battle, for sure. Most Republican politicians did not want to be targeted by the labor bosses.
Finally, in the spring of 2000, Fair was elected president of Oklahomans for Right to Work, and then served as chairman of Let Us Vote, a political action committee pushing for a statewide vote on Right to Work. Credit goes to then Governor Frank Keating for his support of Right to Work, but the groundwork had been laid by Mike Fair, and then, on September 25, 2001, Oklahomans went to the polls in a special election, and made Oklahoma a Right to Work state.
Mike leaves behind his wife of 42 years, Sharon. They ran an insurance agency together for much of those years. Other family members who survive him include a son, three grandchildren, a great-grandaughter, a brother, a sister, and six godchildren.
Fair also leaves behind a conservative legacy that we can all emulate. A Christian, Fair has now gone on to his eternal reward.