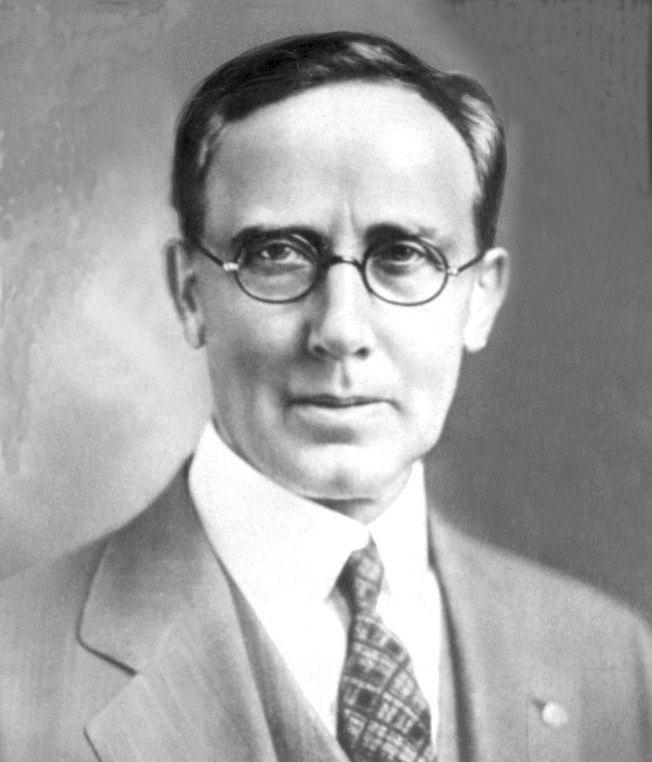 Pictured: Gov. Henry Johnston
news
OKLAHOMA HISTORY: Governor Henry Johnston
By Steve Byas
Governor Henry Johnston
Johnston himself would make use of astrology and the signs of the zodiac in deciding whether to sign or veto bills.
Governor Henry Johnston was the second governor impeached and removed by the Oklahoma Legislature in the 1920s.
But Johnston had a long political career before his impeachment and was able to win public office again, after his removal. Born in Indiana, he moved to Oklahoma during territorial days and became a lawyer in Perry, Oklahoma. He was elected as a member of the Oklahoma Constitutional Convention, and was the delegate most responsible for getting the initiative and referendum petition provisions included in the state's progressive Constitution.
In his 1926 campaign for governor, his Republican opponent, Omer Benedict tried to make Johnston's membership in the Ku Klux Klan an issue. The Republican Party of Oklahoma had adopted a strong anti-Klan plank into their platform, but Johnston – a Democrat – was elected, anyway.
Once in office, he immediately drew criticism for allowing dancing at his inaugural festivities. Like so many of Oklahoma's governors, he was quickly involved in personality conflicts with legislative leaders. One of his problems with them was the alleged rudeness of his executive secretary, Mayme Hammonds, who was a leader in the women's auxiliary of the KKK.
Mrs. Hammonds was rumored to believe that she could travel through space, all while sitting at her desk outside the governor's office. Johnston himself would make use of astrology and the signs of the zodiac in deciding whether to sign or veto bills.
More seriously, there were questions about Johnston's push to use asphalt rather than concrete for road projects, as Hammond's uncle was a lawyer for construction firms that used asphalt rather than concrete. When Johnston pardoned two Klan members after they were convicted of flogging someone, many members of the Legislature decided it was time they took action against Governor Johnston.
The problem was that there was no provision at that time for the Legislature calling itself into session, and when legislators showed up at the Capitol they were met by members of the Oklahoma National Guard, blocking their entrance. This failed attempt to impeach the governor was dubbed "the Ewe Lamb Rebellion," because legislators were demanding the firing of Mayme Hammonds, and Johnston's response that he was not going to throw his "ewe lamb" to the wolves.
After Johnston supported the Democratic nominee for president in 1928 – Al Smith of New York, who was a Catholic – he lost the support of the Klan. When the Legislature returned to session, they quickly impeached and convicted Johnston of one count of incompetency. The vote in the Senate was 35-9.
Despite his removal, Johnston was the first governor to live in the newly-completed Governor's Mansion, located east of the Capitol.
Johnston later returned to public office, winning election to the state Senate, and serving with some members who had voted for his removal from office. Johnston died at age 94, and one day after his death the Legislature adopted a resolution to soften the stigma of having been impeached and removed.
Steve Byas teaches Oklahoma History at Randall University in Moore, OK and was the consulting editor of both volumes of John Dwyer's The Oklahomans.