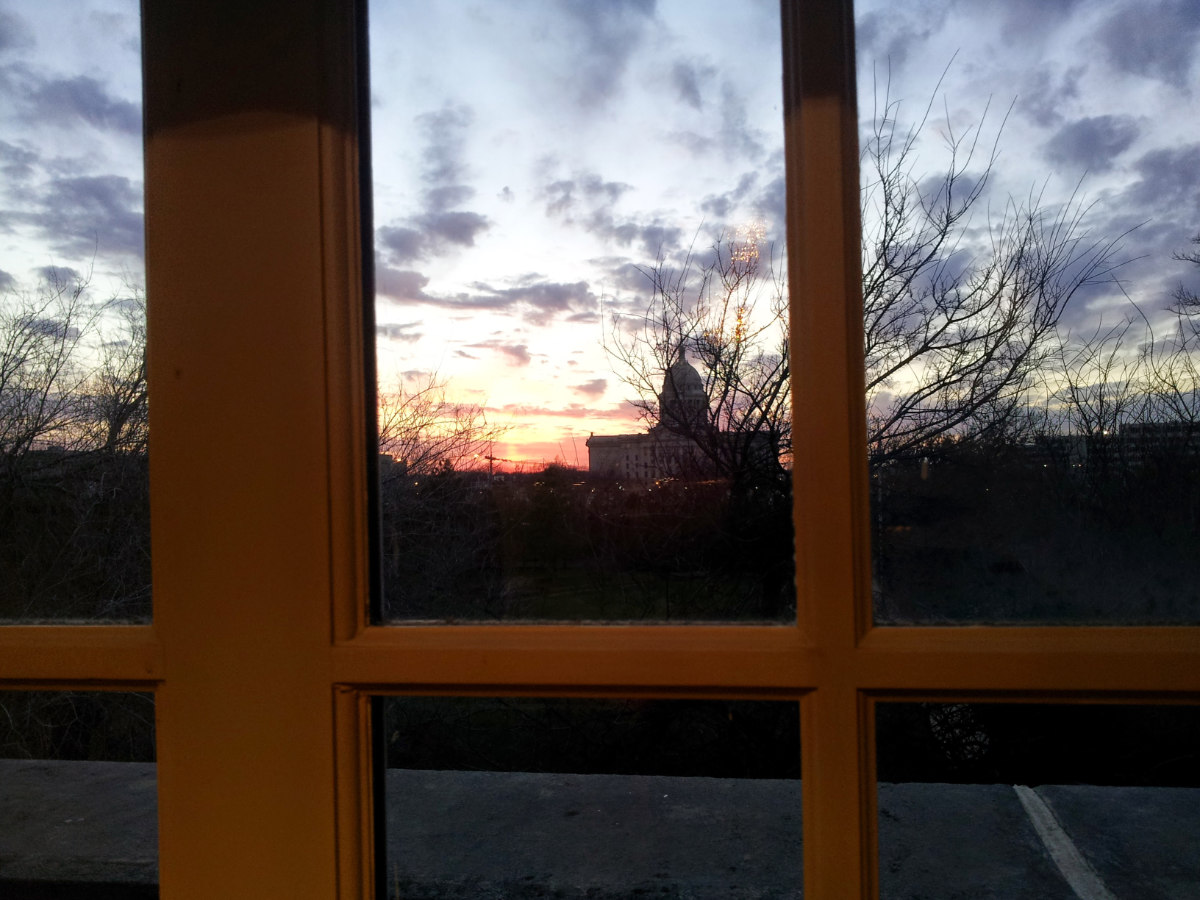 news
OEA Petition Effort
The Oklahoma Education Association (OEA) filed the Helping Oklahoma Public Education (HOPE) petition August 6 and had 90 days to get 138,970 valid signatures. The signature requirement is 15 percent of the votes cast in the last general election (the 2006 election for governor) which was 926,462 votes. OEA president Roy Bishop said he hopes the petition will get at least 200,000 signatures to provide a cushion for invalidated signatures. If the initiative is successful, the amendment would be placed on the 2010 election ballot.
The proposal is similar to what was included in a 2006 lawsuit filed by the OEA and three Oklahoma school districts, alleging education was improperly funded by the Oklahoma Legislature. The lawsuit, which asked for injunctive relief, was dismissed by Oklahoma courts. A similar lawsuit filed in 2005 by the OEA's partner in Arkansas resulted in massive school consolidation and major budget problems in that state. When the court forced Arkansas to implement its version of the HOPE initiative, the Arkansas Legislature was forced to pass a $400 million tax increase in February 2004. The OEA is now trying to enact the scheme through the initiative process.
The petition would amend the state Constitution and require the Legislature to fund public education to at least the per-pupil average of the states in the region. Oklahoma's region is comprised of Arkansas, Colorado, Kansas, Missouri, New Mexico and Texas. Oklahoma currently provides per-pupil funding of $6,900, while the regional average is $8,300 per pupil.
While OEA's initiative petition is being backed by other organizations, most which stand to gain from more education spending, other groups are opposed. Ed Allen, president of the Oklahoma City American Federation of Teachers say that he has no doubt that more funding is needed, particularly to meet the demands of No Child Left Behind. However, his group opposes the petition. "We believe all Oklahomans are interconnected, that we have responsibilities to each other and the common good cannot be ignored," said Allen.
Oklahomans for Responsible Government (OFRG), a taxpayer advocacy group dedicated to promoting fiscal responsibility, transparency and accountability in government, is opposing the measure. "The mind set of throwing more money at schools that perform so poorly that local parents and children are desperately trying to escape them is wrong. More cash, year after year, will not change the end result if schools are not required to reform and actually teach students, especially low-income children. OEA hopes to convince voters that more money needs to be thrown on the fire without real change. OFRG will be committed to educating voters that this initiative will only bring more taxes to family pocketbooks and the mass consolidation of our public schools."
Americans for Prosperity (AFP) echoed the OFRG statement, saying that throwing more money at Oklahoma schools is not the solution. "We believe that public school funding is either 'too high' or 'about right' just like the 64 percent of Oklahomans that responded to a recent Friedman Foundation survey. Oklahoma schools have enough money. It's just not being spent wisely," said AFP Oklahoma Director Stuart Jolly.
"The Oklahoma Education Association's proposed constitutional amendment would require major reductions in crucial needs such as roads, public safety and health care programs; increased taxes; or both," said state Rep. Tad Jones (R-Claremore) who is vice-chair of the House Appropriation and Budget Committee and Chair of the House Education Committee. "It's completely unnecessary. The Legislature has provided record-setting appropriations for schools for several years in a row, including significant teacher pay increases, and our commitment to education remains strong."
Nearly 50 cents out of every Oklahoma state tax dollar currently goes to education. This year, total state, local, and federal funding for public schools will exceed $4.15 billion. Oklahoma's public school expenditures, as a percentage of gross state product, rank 17th highest in the nation. So, Oklahomans actually devote a larger share of their available dollars to schools than most states.
Aside from potential cuts, any tax increases indirectly required by the OEA initiative would be devastating to working families already struggling to get by, Jones said.
The potential cuts to state programs forced by the OEA would be felt across the state.
"Oklahoma roads are in desperate need of repair and the eight-year plan approved this year will be imperiled if the OEA's constitutional amendment is adopted," said state Rep. Mike Thompson (R- Oklahoma City) who chairs the House Transportation Committee. "How will it help our economy to put more money into schools if our roads look like a minefield and our bridges are on the verge of collapse?" A recent review by USA Today found that Oklahoma has more than 5,000 bridges considered deficient -- the second-most in the nation.
Public safety programs could also be imperiled by the OEA's plan. "There are about 25,000 inmates in Oklahoma prisons and, contrary to the urban legends, those men aren't 'non-violent offenders;' they're murderers, rapists, child molesters and drug dealers," said state Rep. Rex Duncan (R-Sand Springs) who chairs the House Judiciary and Public Safety Committee. "Recklessly cutting our public safety budget would literally endanger lives."
The OEA plan could also endanger the future of many schools. State Rep. Jeff Hickman, chairman of the House Rural Caucus, who represents five counties in northwest Oklahoma, noted that the OEA initiative is similar to one implemented in Arkansas that led to school consolidation even as lawmakers increased funding.
"It's this simple: The states the OEA cites as models closed rural schools," Hickman said. "And since the OEA plan is very similar to the Arkansas initiative that led to the consolidation of 57 schools, it's hard to believe they don't expect the same thing to happen in Oklahoma. Reducing educational opportunity does not help Oklahoma children. We need to support our schools, not close them."
In Arkansas, lawmakers closed schools and increased taxes as they worked to hike school funding, yet failed to improve student performance. Hickman said it's no surprise Oklahoma students continue to outscore Arkansas kids on the ACT. "You don't improve education by closing schools - particularly some of our best-performing districts," Hickman said. "We don't need to adopt the Arkansas model in Oklahoma."
Most expect the OEA petition drive will be successful in gathering the necessary signatures. Petition circulators do not give the above mentioned facts and information when asking for signatures. Instead, they say something like, "Would you like to sign this petition to get more money for the schools?" It has been reported that the OEA and its parent organization, the National Education Association, is funding 130 paid-circulators in the effort. And, if the measure makes it to the ballot, they are prepared to commit $3 million to the election campaign.