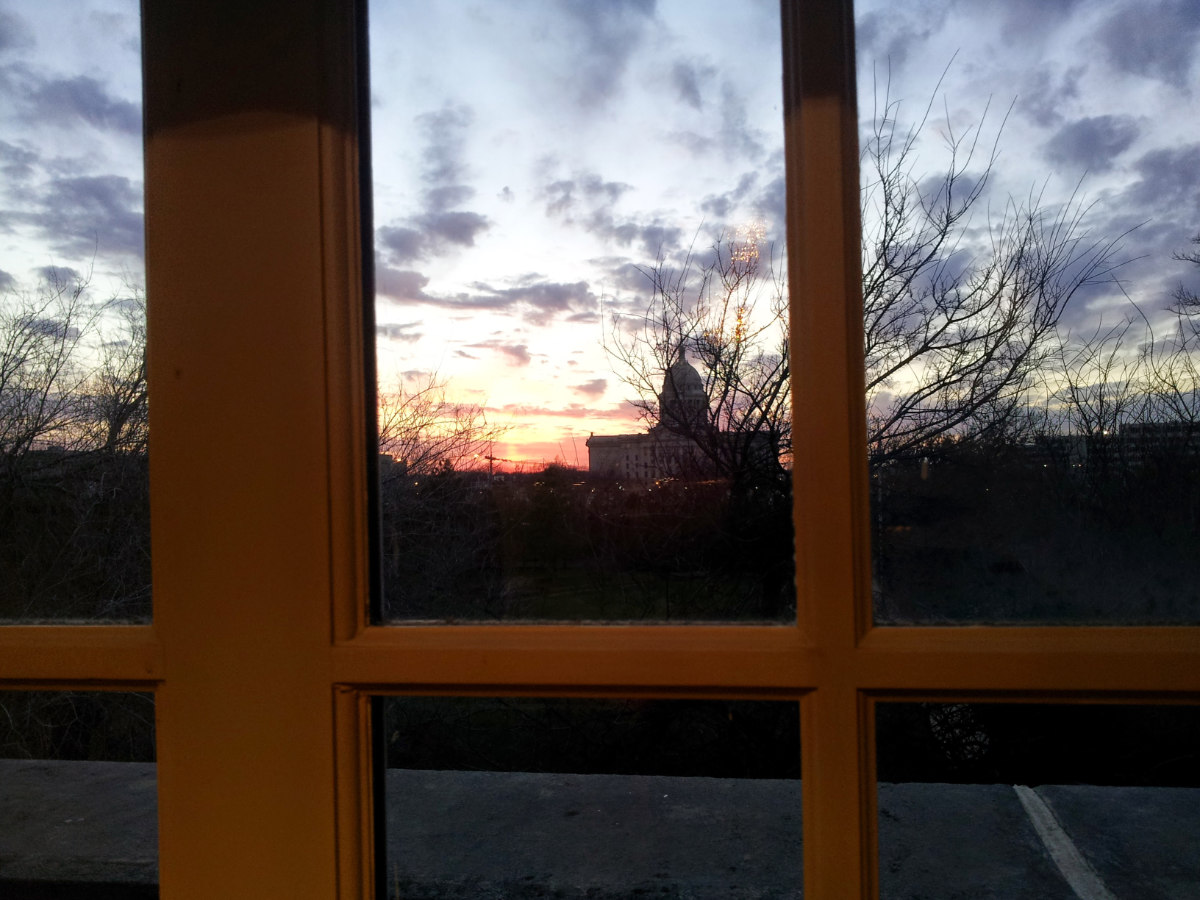 news
GOP Expected to Retain Control of Legislature
With an 8.7 percent increase in population since the 2000 census, the Oklahoma Legislature had to redraw election districts to balance the population. According to the 2010 Census, Oklahoma's total population is 3,751,351. The state has 101 seats in the Oklahoma House of Representatives. That means each district should ideally include 37,142 people. There are 48 seats in the Oklahoma Senate. So, each district should have 78,153 people. Some legislative districts in areas of lesser population had to be moved or reshaped in order to accommodate areas with increased population.
A large number of legislators were not able to run for reelection as a result of term-limits. Other legislators are seeking higher office rather than running for reelection to the Legislature, or chose not to run again.
The candidate filing period this year was April 11-13, over one month earlier than in past elections. Legislation which passed the Legislature last year, shifted several election dates in order to comply with provisions of the Military and Overseas Voter Empowerment Act passed by Congress in 2009. The federal bill requires states to provide absentee ballots to military and other overseas voters 45 days before an election. Shifting the dates of the candidate filing period and the elections provides enough time to prepare absentee ballots and send them to overseas voters. Oklahoma's Primary Election date will change to the last Tuesday in June, instead of the last week in July. For the 2012 election, the date will be June 26. For those seats in which no candidate receives more than 50 percent of the vote, the Runoff Primary Election will be held on the last Tuesday of August. The date for 2012 will be August 28. The General Election will be held November 6.
It is mathematically impossible for Democrats to regain control of the state Senate. Republicans currently hold a 32-16 majority in the 48 member chamber. Senators serve four-year terms, with half of the seats up for election each election cycle. The even numbered districts will not be on the ballot until 2014. Republicans hold 17 of those seats, with Democrats holding the other seven.
The twenty-four odd numbered districts are up for election this year. Fifteen of those are currently held by Republicans, and nine by Democrats. Seven Republicans have already been elected because they had no opposition. Four more Republicans will be elected in the Primary Elections, because no Democrats nor Independents are running. When added to the 17 Republican seats not up for election this year, the GOP is guaranteed to have 28 seats. Two additional seats are likely to remain Republican because the Republican candidates are only being challenged by Independents.
Meanwhile, only one Democrat has been elected without opposition. Democrats will go into the General Election guaranteed to have only eight seats. Even if Democrats won all of the 10 seats that they are running a candidate in the General Election, the GOP Senate would have a 28-18 majority with possibly two Independents. Republicans are expected to win at least enough of the contested seats to maintain their current edge, and picking up several additional seats is considered likely.
It is much the same story for the House chamber, although it is mathematically possible for Democrats to receive a majority. All 101 House seats are up for election each election cycle. Even after giving up one House seat in the recent Special Elections, the GOP still holds a 67-31 majority in the House. (Note: The Special Election in District 71 was invalidated by the Oklahoma Supreme Court and will remain vacant, also two other seats were vacated too late to call for a special election). Because they drew no opponents, 56 members of the House, 37 Republicans and 19 Democrats, have already been elected. Eleven Republicans and one Democrat will be elected in the Primary Elections, since they have no opposition in the General Election. Therefore, the GOP will go into the General Election guaranteed to have at least 48 seats, just three short of a majority, compared to just 20 for the Democrats. There are 53 seats at stake in the General Election. It is expected that Republicans will finish at least near their current level and could make further gains due to redistricting. Also, since the GOP nominee for President is likely to carry Oklahoma, he will provide "coattails" that could pull in some borderline districts for the Republicans.