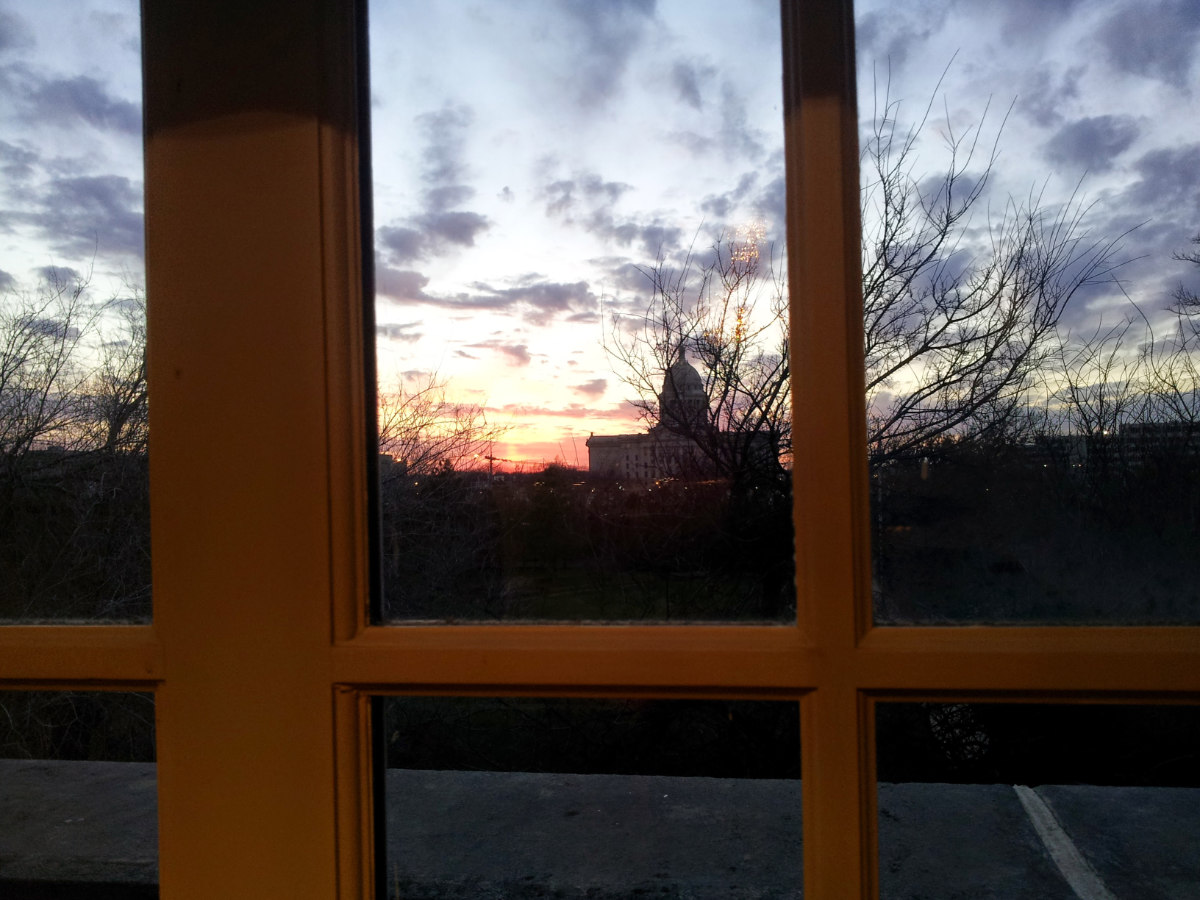 news
The Prudent Fix for Oklahomas Long Term Budget Problems!
Under decades of Democrat control, government functions would expand during times of rising revenue growth and then continue to grow during the down times through tax and fee increases as well as through the issuance of ever greater bonded indebtedness. The Republicans have been better about this problem, but only marginally so.
Liberal Democrat control generally meant more money into education, more public employees and more social programs. All three of these areas have a voter component to them. More money into education meant more teachers, more counselors, more librarians, more administrators. More public employees and more people on various welfare programs always meant more voters dependent upon the tax dole and thus more voters to keep the Democrats in control.
That worked until the lack of funding for roads and bridges caught up with them. Other problems such as troubled state retirement programs eventually backfired on the Democrats. Of course the people who play by the rules, work hard and try to save to take care of their families got a belly full of having ever more of their hard earned money taken from them against their will. Much of their earnings were given away, not only to the truly needy, but also the lazy, the rebels, those against reasonable social values, as well as people who refuse to discipline themselves to live a self-sufficient life. In other words, the institutionalized parasites among us.
As Republicans gained control they found themselves in charge of a government that needed to get caught up on neglected infrastructure, severely under funded retirement programs, aged prisons, and state government efficiencies that were archaic, inefficient and technologically in the dark ages. In addition, our taxes were too high and the regulatory environment was oppressive.
Republicans have made dramatic progress improving our roads and bridges infrastructure, technological improvements and our seven state pension funds are far better off than when they took control, though at least six of the funds still need more work. They have been able to achieve these improvements not only without a tax increase, but they have actually reduced the top personal income tax rate from 7 down to 5 percent. Unfortunately they have increased fees quite a bit, they continue to borrow more money, and while they have made the regulatory environment better in some ways, they have made it worse in others.
I would sum up the past 12 years performance as a TRANSITION period for priorities. Teachers, state employees, and higher education have not fared as well during this time of transition. Though the welfare state has continued to grow, this is mostly because of FORMER President Obama and the influence of the federal government.
Due to the growing influence of common and higher education, look for many of the more liberal and progressive Republicans in the legislature to begin to cave when it comes to efficient government for its proper functions. They will join the Governor in her support for tax increases, fee increases and more bonded indebtedness. Following will be some suggestions to balance the budget without the increases.
Higher education is a wasteful entity that should look to its alumni and tuition increases if they want more money and if they refuse to cute waste. Case in point, until OU sells its multi-million dollar properties in Europe and eliminates their new expensive diversity program led by the overpaid former lawmaker Jabar Shumate, then they are not serious about cutting waste.
Common education has some school districts with tight funding and others that are flush in funds. Any teacher pay raises should be based on merit, not across the board. Some teachers are worth more than they are currently paid and some aren't worth half of what they are being paid.
If we want more monies for teacher pay, I suggest we go back to half day kindergarten. This will reduce the number of teachers for this grade by nearly 40%, as many school districts can have the same teacher teach a morning class and an afternoon class as they used to do. More importantly we need to completely do away with pre-kindergarten classes. Studies over many years have shown some advantage for those in early childhood education, only to have those advantages wiped out by about the 2nd grade. Those studies show no appreciable advantage in the long term.
If these two things were to be done, it would free up hundreds of millions of dollars and take a lot of pressure off property tax increases by reducing the number of classrooms needed for a smaller student population in our grade schools. The education industry will oppose these suggestions as it will reduce the number of people in the industry and thus reduce their political clout. In addition, I believe the corporate world will oppose this as they like to have the taxpayers pick up the tab for what is mostly day care for their employees.
Education savings accounts legislation similar to that proposed last year by Rep. Nelson should be passed. If done, many parents would have the opportunity to choose better schools for their children, the government schools those children came out of would have more funds per pupil remaining in their schools and classroom sizes would be reduced. In addition, a "no strings attached voucher" of $1,000 per home schooled child coming out of the government schools should be passed. The savings here would be enormous.
Until the legislature is willing to eliminate all funding for OETA, the Amtrack subsidy, the arts, outside of education expenditures, and eliminate many or all of the nearly half a billion in business subsidies and kick backs, lawmakers are not serious about short term as well as long term prudent government spending.
The legislature should require small entrance fees for state run museums, parks and etc. If the market (public) is not willing to pay the fees, then we don't need them and we should sell them off. In addition, all welfare recipients should be required to pay a $10 or $15 dollar fee anytime they seek medical care. This would not only help defray the growing cost of providing such care, some people would be more cautious about frivolous visits for health care. A small fee from family and friends visiting inmates in jails and prisons would help defray the cost of incarceration of lawbreakers. Crime is not only painful to the criminal, it is also harmful to their families.
Until some or all of these suggestions are instituted, no lawmaker wanting to increase taxes, existing fees or borrowing more monies should be supported in their efforts.
Charlie Meadows is the founder and former president of the Oklahoma Conservative Political Action Committee (OCPAC ). He now hold the title of President Emeritus. He may be contacted at: Charliemeadows7@gmail.com