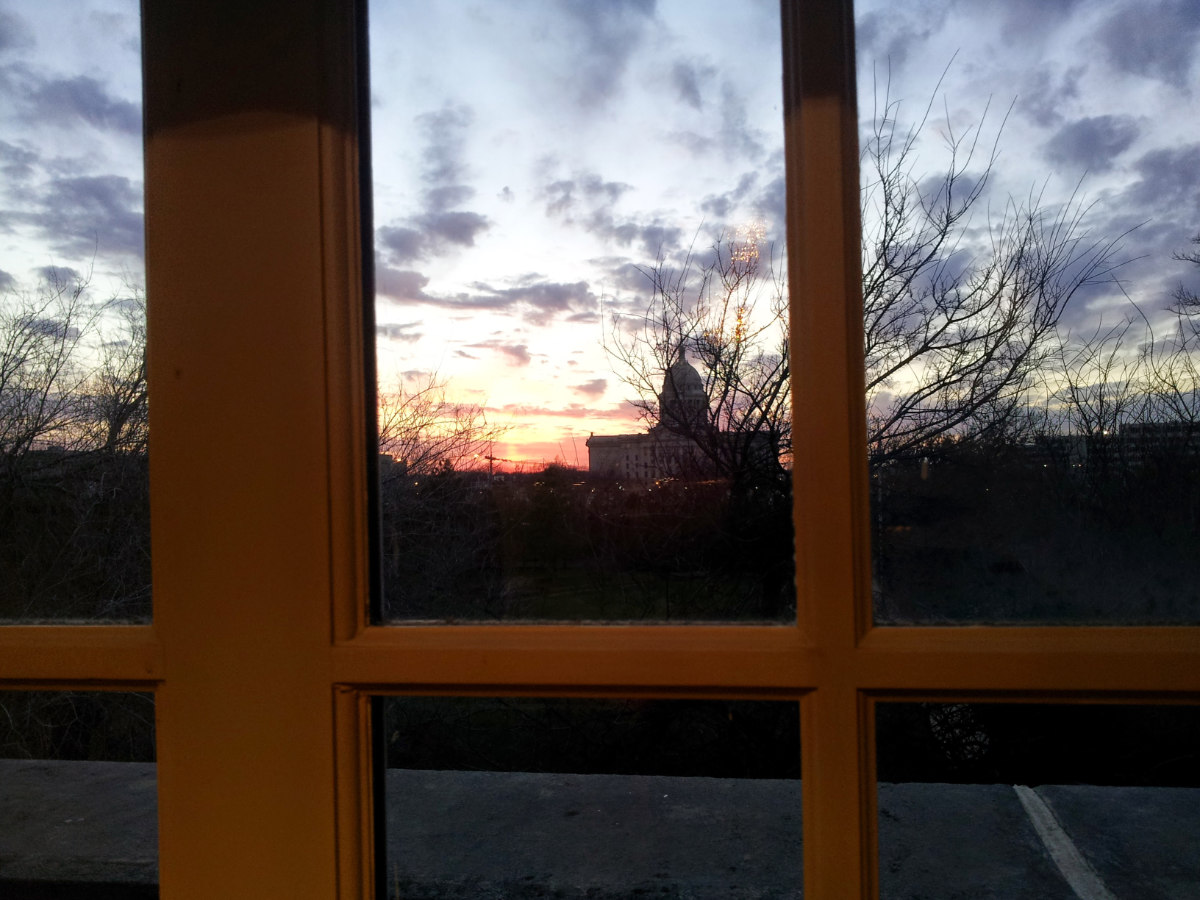 news
March GRF Receipts 9% Below Estimate
"We've been forced to do this several times this fiscal year to avoid deeper cuts to agencies and keep government operating," said Secretary of Finance, Administration and Information Technology Preston L. Doerflinger. "We will be looking to April collections and other upcoming months to make up the difference and reconcile the borrowed funds as we are statutorily and constitutionally required to do."
In February, Doerflinger told the Board of Equalization that he had to borrow from the Constitutional Reserve Fund, also commonly called the Rainy Day Fund, in order to make monthly agency allotments for General Revenue appropriations. "The fact we have had to borrow from these funds shows just how serious the state's revenue problem is," Doerflinger said.
While total GRF collections are currently within 5 percent of the estimate and further agency reductions are not required, borrowing from other funds to make monthly agency allocations has been needed because of cash flow issues. As presented to the Board of Equalization earlier this year, borrowing to fill the cash flow gap was expected with March collections.
"If the fourth quarter declines more than expected, agencies should be prepared for deeper cuts," Doerflinger said. "As I've said several times, it's is absolutely necessary that the Legislature take a serious look at ways to raise recurring revenue and keep from doing more harm."
With March's collections, the amount borrowed this year to make agency allocations will increase from about $296 million to about $327 million. About $240.7 million has already been borrowed from the Constitutional Reserve Fund. The amount borrowed from other funds will rise from about $55 million to $86 million. As state law requires, these funds will be paid back when the FY2017 general revenue has been reconciled and before transfers are made to the FY 2018 Cash Flow Reserve Fund at the end of the fiscal year.
To clear up any confusion, Doerflinger asked for an Oklahoma Attorney General opinion on borrowing funds from the Constitutional Reserve Fund for monthly agency allotments.
"An accusation was made that my office and this administration did something improper," Doerflinger said. "That is a very serious accusation that must be addressed and clarified. The proper place to seek that clarity is with an official Attorney General opinion free of political bias."
Included in Doerflinger's letter to Attorney General Mike Hunter is a brief by OMES legal counsel citing 62 O.S. 34.55(A) as the allowable authority to borrow from the Constitutional Reserve Fund. "We are confident we worked within statutory and constitutional guidelines," Doerflinger said. "We are seeking an opinion by the attorney general for this administration, future administrations and to counter any false information being spread by special interest groups who are attempting to advance their own agenda."
As state government's main operating fund, the GRF is the key indicator of state government's fiscal status and the predominant funding source for the annual appropriated state budget. GRF collections are revenues that remain for the appropriated state budget after rebates, refunds and mandatory apportionments. Gross collections, reported by the State Treasurer, are all revenues collected by the state before rebates, refunds and mandatory apportionments.
GRF collections in March totaled $352.1 million, which is $34.9 million, or 9 percent, below the official estimate upon which the fiscal year 2017 appropriated state budget was based and $42.2 million, or 10.7 percent, below prior year collections. Total GRF collections through the first three quarters of FY 2017 are $3.5 billion, which is $99.8 million, or 2.8 percent, below the estimate and $231.3 million, or 6.2 percent, below prior year collections.
March collections mark the sixth consecutive month that corporate income tax collections were consumed by refunds and did not contribute to the General Revenue Fund. "You can't rely on corporate income tax collections," Doerflinger said. "The Legislature must seriously consider the governor's common sense proposal to eliminate this volatility, thus adding stability to budgeting and stimulating economic development."
Doerflinger is director of OMES, which issues the monthly GRF reports.