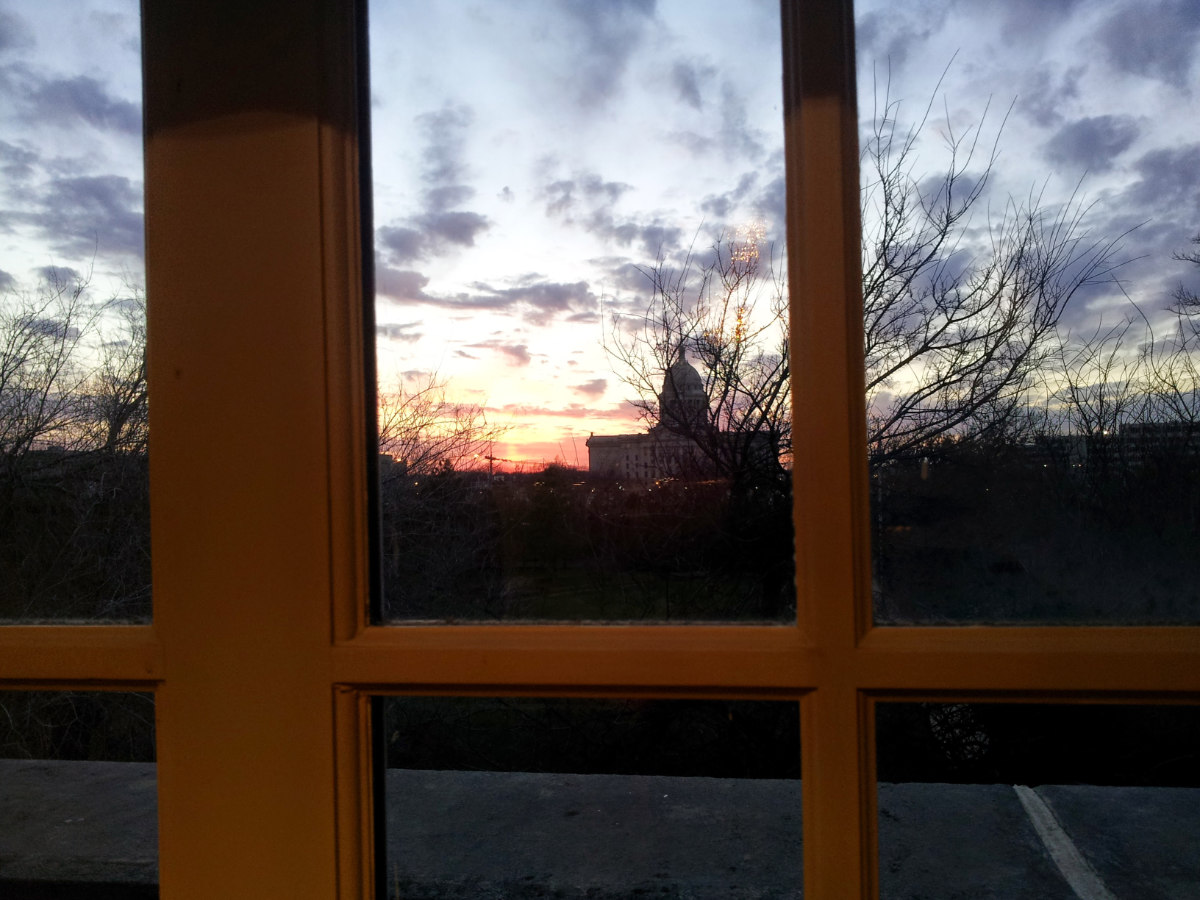 news
2010 Elections Taking Shape
Lt. Gov. Jari Askins, who is in her first term, will run for governor instead of seeking a second term. In January, Askins, a Democrat, became the first officially announced gubernatorial candidate. She is expected to be opposed for the Democrat nomination by Attorney General Drew Edmondson, who has been touring the state and is expected to make a formal announcement for governor later in the year.
On the Republican side, Fifth Congresswoman Mary Fallin became the first to enter the race, announcing her candidacy in February. "It has been an honor serving the citizens of Oklahoma for the past 19 years, first as a state legislator, then Lieutenant Governor, and most recently as a member of Congress representing the 5th Congressional District. In Congress, I've worked hard to be a successful voice for our state, bringing the hard working, conservative values of Oklahoma to the often-misguided policies hatched in Washington. I've realized, however, the best place for me to serve our state and those I care most about, my family and the people of Oklahoma, is at home," said Fallin.
While serving as lieutenant governor, Fallin was considered a likely candidate for the governorship in both 2002 and 2006. She opted out of the 2002 contest, deferring to Congressman Steve Largent, and successfully ran for reelection. In 2006, she decided to run for the seat of Fifth District Congressman Ernest Istook, who vacated the seat to run for governor.
Fourth District Congressman Tom Cole announced at the end of March that he would run for reelection and not enter the race for governor. Cole's decision was expected, as few thought that both Fallin and Cole would seek the gubernatorial nomination.
For months, conservative activists have been seeking a conservative candidate for governor, and had been encouraging State Sen. Randy Brogdon (R-Owasso) to enter the race. Brogdon sports a 94 percent cumulative conservative rating on the Oklahoma Conservative Index for his entire service in the Senate, and scored 100 percent the last several sessions. He has attempted to advance many conservative bills through the Legislature and has developed a loyal following among grass roots conservatives. He became known by many when he led the effort for the Taxpayer Bill of Rights (TABOR) initiative petition in 2005, which would have placed limits on state government spending.
Brogdon chose to announce his intentions on April 18 at the Republican State Convention in Oklahoma City. "I'm Randy Brogdon. I'm a conservative and I'm running for governor," Brogdon announced to the cheers of supporters. Brogdon's message was warmly received by the delegates, with the greatest applause coming when he said, "We can improve what's plaguing this country simply by returning to our founding principles of limited government, individual liberty, moral responsibility, and here's the big one, the expansion of freedom."
Brogdon hit at the current government economic plans saying, "We are faced with Congressional Bailouts and the Obama-Henry Stimulus package that are undermining the economic freedom of our state." He continued, "Stimulus money is pouring into Oklahoma with all kinds of strings attached, creating generational debt and striping our kids of their economic future."
Days prior to his announcement, Brogdon had urged Fallin and the other members of the Oklahoma Congressional delegation to follow Senator Tom Coburn's lead and place a one year moratorium on any new earmark requests. "If Representative Fallin is truly serious about curtailing 'runaway federal spending' as she puts it, then I encourage her to join with me in my call for this earmark moratorium," said Brogdon.
Another possible candidate for the Republican nomination is J.C. Watts whose presence at the state GOP convention fueled speculation that he may enter the gubernatorial contest. The former Fourth District Congressman and Oklahoma Corporation Commissioner confirmed that he is being urged by many to make the race, and told the Oklahoma Constitution that he would make a decision in the next four to five weeks. That would place such an announcement at the end of May. Watts was quoted that he thought Republicans were not satisfied with their present choices for governor, which was news to many of the delegates at the convention. It is uncertain if Watts' support of a Democrat challenger to fellow Republican Corporation Commissioner Bob Anthony will cause any detriment to a Watts' candidacy.
Another possible Republican challenger is Gary Richardson who ran for governor as an independent in 2002. Many partially blame Richardson, a former U.S. Attorney who ran for Congress as a Republican several times, for peeling off part of the Republican vote, thus enabling Brad Henry to be elected governor over Steve Largent.
Both Fallin and Brogdon pledge to remain in the race, whether Watts or others enter the race. Some analysts suggest that the entry of other candidates could improve Brogdon's chances. They point to the 1980 race for U.S. Senate in which a conservative state senator with limited name recognition and resources wrestled the nomination from two big money opponents -- John Zink and Ed Noble. In that race, the unexpected grassroots strength of state Sen. Don Nickles earned him a place in the runoff where he eventually captured the nomination. It is speculated that there may have been a different outcome in that race, had the nomination been a two candidate contest.
While early attention is focused on the race for governor, there is a long list of secondary offices to be filled in 2010. State Sen. Ken Corn (D- Poteau) is term-limited and announced for lieutenant governor. There is no word if former House Speaker Todd Hiett, the 2006 GOP nominee against Askins, or former Sen. Scott Pruitt who lost the nomination to Hiett, have an interest in the race.
Following Fallin's announcement for governor, former state Rep. Kevin Calvey, a solid conservative, quickly became an announced candidate. Calvey was a candidate in the crowded primary in 2006, when Fallin won the seat. Johnny B. Roy, a surgeon who also made the race in 2006 is in again. Also, State Rep. Mike Thompson, who served as an aide to Ernest Istook when he held the seat, is joining the race. Another possible candidate mentioned is Oklahoma City Mayor Mick Cornett, who lost the runoff for the seat to Fallin in 2006.
Jason Reese, a moderate Republican who has roundly criticized state Rep. Randy Terrill's attempts to restrict the flood of illegal immigration, has filed papers to run for the post of Labor Commissioner. He addressed the state GOP Convention. Ryan Leonard, also addressed the convention as a potential candidate for attorney general. Leonard is the son-in-law of former Governor Frank Keating, and the son of federal judge Tim Leonard. State GOP Committeeman James Dunn, who was the 2006 Republican nominee for Attorney General against Drew Edmondson, told the Oklahoma Constitution that he has not ruled out making another run for the post. Former state Senator Kathleen Wilcoxson has been mentioned as a strong possibility to run for State Superintendent of Public Instruction.
History is certainly on the Republican's side in the governor's race. Since 1950, the party that wins the White House usually loses the governor's race two years later (such as Largent losing in 2002 after Bush's win in 2000, or Walter's victory in 1990, following the elder Bush's victory in 1988).