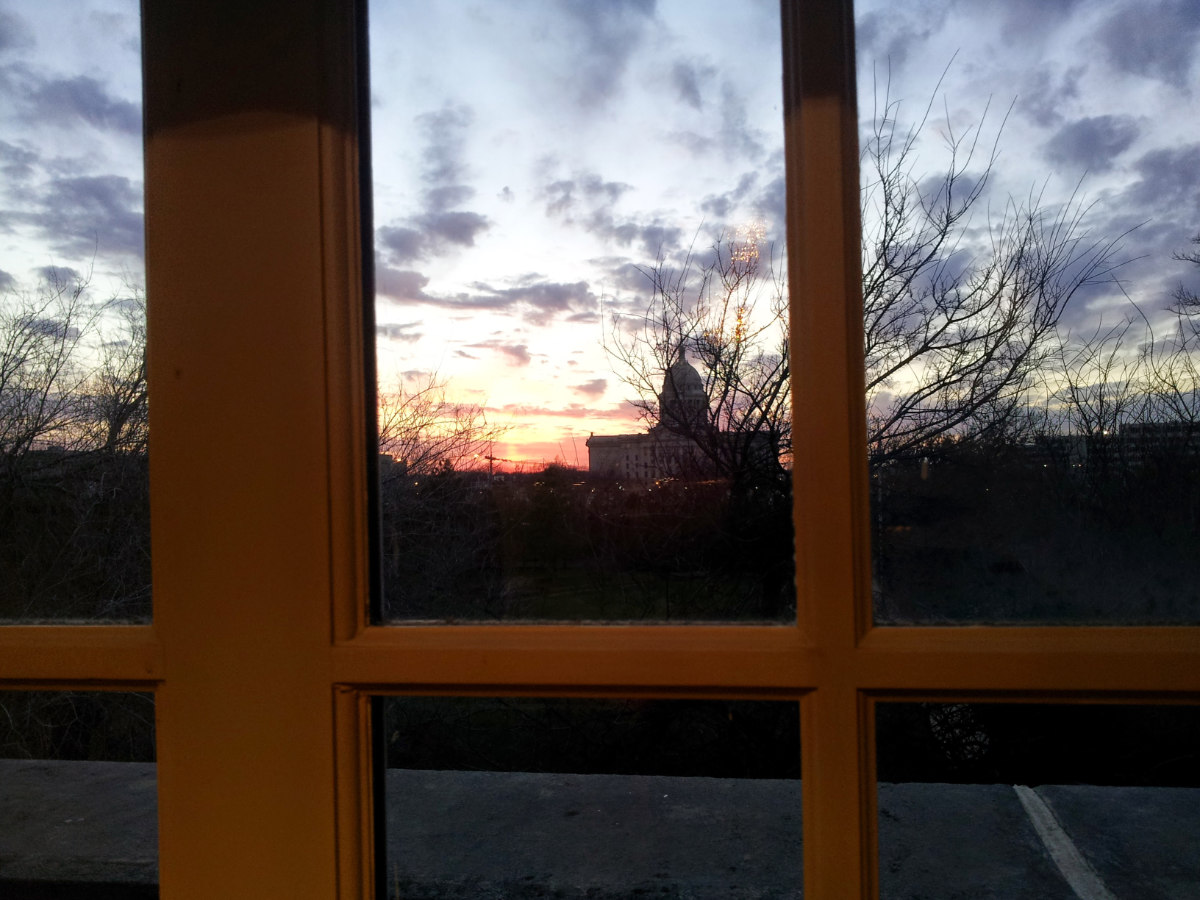 column
Voter Guide for Republican Gubernatorial Primary
With a major state-wide election upon us, it is critical for anyone who identifies as pro-life or abolitionist to study the candidates for governor. The governor provides leadership and direction and is the highest ranking executive in the state. If the governor were willing, he could lead a state like Oklahoma to criminalize abortion. Mary Fallin ran and was elected two times calling herself "very pro-life." But her actions proved that she was actually not "very pro-life." So, it is important to ascertain what candidates really believe about abortion, and it is even more important to find out what they have done, or specifically will do, to criminalize abortion. This voter guide is our attempt to provide you with that analysis.
For the sake of time and space, we will only examine those candidates who have positioned themselves in a general way as being against abortion. This precludes analysis of any Democrats. The Democratic Party platform says: "We believe unequivocally…that every woman should have access to…safe and legal abortion." Likewise, we will not analyze any Libertarian Party candidates. Their platform says: "We believe that government should be kept out of [abortion], leaving the question to each person for their conscientious consideration." The Oklahoma Republican Party platform says: "We believe that at the point of conception, a person is granted the rights guaranteed in the U.S. Constitution." "We believe in the sanctity and value of human life from conception through natural death, unless forfeited by capital offense. We oppose abortion..." Therefore, only Republican candidates warrant our analysis, and what follows is a synopsis of what is known of each candidate's position on abortion.
Dan Fisher is the only candidate who has pledged to make abolishing abortion his number one priority. He has published a strategic plan to accomplish his mission using state sovereignty. He is the only candidate who endorses and supports the "Abolition of Abortion in Oklahoma Act," which would criminalize abortion. Fisher has pledged to enforce this law, once enacted, regardless of any court attempt to thwart the exercise of justice. Learn more at FisherforGovernor.com.
Like Governor Fallin, Todd Lamb calls himself "very pro-life." When Oklahomans United for Life asked him for specifics, he promised to keep doing what he has done in the past. Todd Lamb loves to brag about the "pro-life" bill he authored so many years ago in the Senate, but he will not tell you that his bill was nothing more than a minor health care regulation. In 2016, when Governor Fallin vetoed SB 1552, which would have removed medical licenses from doctors who perform elective abortions, one of our pastors pleaded with him to help. Lamb flatly refused the request to step into the Senate and ensure that SB 1552 received a final vote to override Governor Fallin's veto. Of course, it is easy for Lamb to look back now and tell his constituents that, had he been governor, he would have signed SB 1552, but actions speak louder than after-the-fact words. Todd appears to be "Mary's Little Lamb," following the governor's lead in protecting abortion and allowing two new abortion providers to open under his watch. We do not need another "very pro-life" governor.
When Gary Jones was asked what he would do about abortion, he said, "I will sign whatever bill the legislature sends to me, as long as it is constitutional," indicating that he believes abortion is constitutional. Jones has not announced any plan to actively work against abortion.
Gary Richardson believes that Christians must obey civil authorities; therefore, we cannot abolish abortion until the Supreme Court overturns Roe v. Wade. It is our contention that, under Richardson's logic, German Christians were wrong to protect their fellow human beings from ethnic cleansing, and American Christians were wrong to help slaves escape to freedom on the underground railroad. Even the apostles, who refused to quit preaching about Jesus, would be in violation of Gary Richardson's political policy, if we can never disobey civil authorities. Like Lamb, Richardson has stated that he would have signed SB 1552, which Governor Fallin vetoed.
Kevin Stitt has said he believes abortion is a federal issue and we must pray about it. He has refused to say he would criminalize it and would not offer to support Senator Silk's bill to abolish abortion. The strategy of praying and waiting for the federal government to stop abortion has been ineffectual for forty-five years; it ignores the moral and legal obligation of Oklahoma officials to protect the lives of pre-born children within their jurisdiction and to provide them with "equal protection of the laws," as stated in the Constitution of the United States.
Mick Cornett was the mayor of a city where a new private abortion facility has opened. Cornett took no action as mayor to keep it from opening, nor has he ever issued any public statement against the facility opening in his city. Cornett has never been strong on social issues, and he is a self-professed moral relativist.
Barry Gowdy, Christopher Barnett, Blake Stephens, and Eric Foutch had no websites or published positions on abortion at the time this article was written.
John Michener is the Director of Oklahomans United for Life (OUL) and the President of Oklahoma Conservative Political Action Committee (OCPAC).