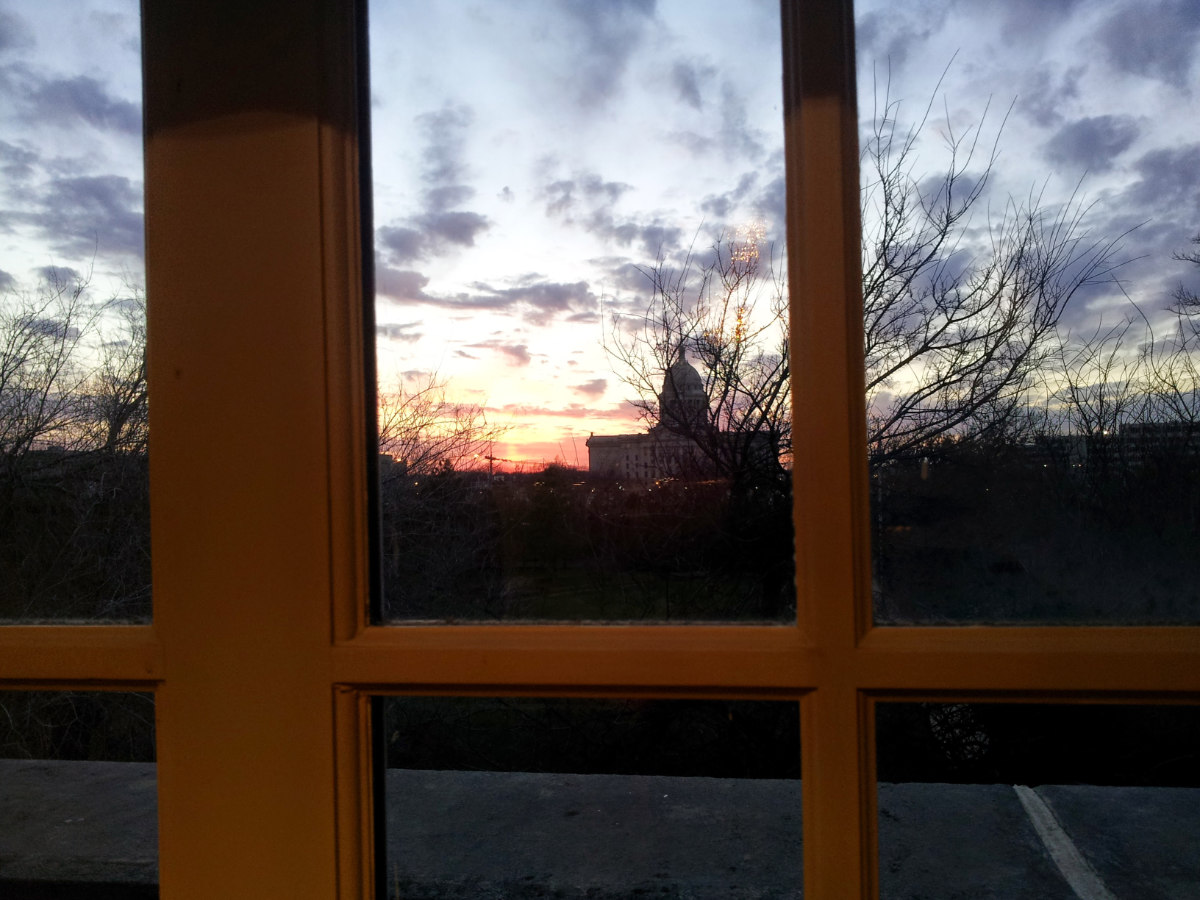 column
The Teacher Strike
By Steve Byas
It was called a "walkout," or perhaps even a "protest," but make no mistake about it, it was a strike. School superintendents and school boards across the state were enablers in this action, which set a horrible precedent.
Public employee strikes are not like private employee strikes. In the case of private employees, it is a private dispute, and if employees want to strike, they have every right to do so. This is not the case with public employees, like public school teachers. In this case, the teachers were, in effect, striking against the people themselves in this state. In a representative form of government, we leave decisions as to public funding of any government activity up to our elected representatives. If you want teachers to get more compensation, less compensation, or the same compensation, then the proper course of action is to change the composition of the Oklahoma Legislature.
School boards who chose to close their schools were, in effect, subverting our very form of government. The Legislature needs to pass a law that would remove any school board member from office who chooses to shut down their school to support a future teacher strike. In the future, it should be clearly illegal to use taxpayer-purchased school busses to transport striking teachers to the Capitol.
All of this is not to say teachers have an easy job, or they don't have legitimate gripes. As President Warren Harding once said, the hardest job he ever had was the one year he taught school. Those who think teaching is some kind of a gravy train are free to get a degree and get on that gravy train. But the proper course of action for a disgruntled teacher is to take their complaint to a legislator, work for a candidate of their liking, or even look for other employment.
What really happened with this strike?
While supposedly an isolated event within our state, the fact is that the Oklahoma teacher strike is just part of a national movement by the left-wing National Education Association (NEA) to energize the national Democratic Party and progressive causes generally. The hard reality is that the positions of the NEA and its Oklahoma affiliate are virtually indistinguishable from those held by the Democratic Party and others on the Left.
The overwhelmingly Republican Legislature and the "Republican" governor did not understand what was going on. They evidently believed it was all about getting more money for education. No doubt it was for the vast majority of teachers in Oklahoma. If it was really about teacher pay, that was accomplished even before the strike happened. Now, Oklahoma will rank 29th in the country in teacher pay, and second in the region.
What this strike was all about was to advance the cause of the Left. Their obvious intention was to push for more, and keep moving the goal posts, until the governor and the Republicans in the House and Senate finally balked. Then, when they finally balked at this or that demand (removing the capital gains tax, or the hotel-motel tax, or whatever) the Republicans could then be cast as the villain in the whole affair.
A look at the websites of the NEA and OEA reveals advocacy for issues that have nothing to do with education, but much to do with the various causes held dear for liberals who run these leftist teacher unions. For example, we find the OEA even has a link to DACA 'resources' on its home page. Other links call for educators to support the "dreamers," and even an "immigration toolkit for educators." Astoundingly, teachers are even offered access to a "Deportation Defense Card," so a person would know how to best respond during an immigration raid.
In a link to "Teaching Tolerance," teachers are urged to "teach the facts about sex assigned at birth, sexual orientation, gender identity and gender expression, and learn how to advocate for LGBT youth."
The OEA links to the NEA and its support for "common-sense gun violence laws." They mention their partnering with a number of other groups to help in the anti-gun rights "March for our Lives" rally held in late March. And that is not all OEA/NEA has done, or they intend to do to curtail Americans' Second Amendment rights. "Our Democratic [Party] leaders have held sit-ins, tried to close the 'terror gap,' ban bump stocks, as well as bipartisan groups looking at compromises on 'no-fly,no-buy' measures."
Obamacare. They oppose its repeal.
Oklahoma was just one "red" state to be hit with a teacher strike. Washington Post columnist E.J. Dionne was ecstatic because these actions are part of the effort to move states into the Democratic Party column.
Several years ago, I asked the vice-president of OEA why they were opposing Reagan administration aid to the Contras in Nicaragua (then ruled by Marxists). After all, I said, what does that have to do with public schools in Oklahoma? Her answer was amazing – she said there were school children in Nicaragua! Of course, like many of the left-wing positions taken by the teachers' unions, there is no bona fide connection to teaching children in America such things as math, science, English, or history. Most teachers are simply unaware of the radicalism being promoted in their names. But the leadership of the unions are liberal activists, and they see the teachers in their unions as pawns in their schemes to advance their progressive-left causes.