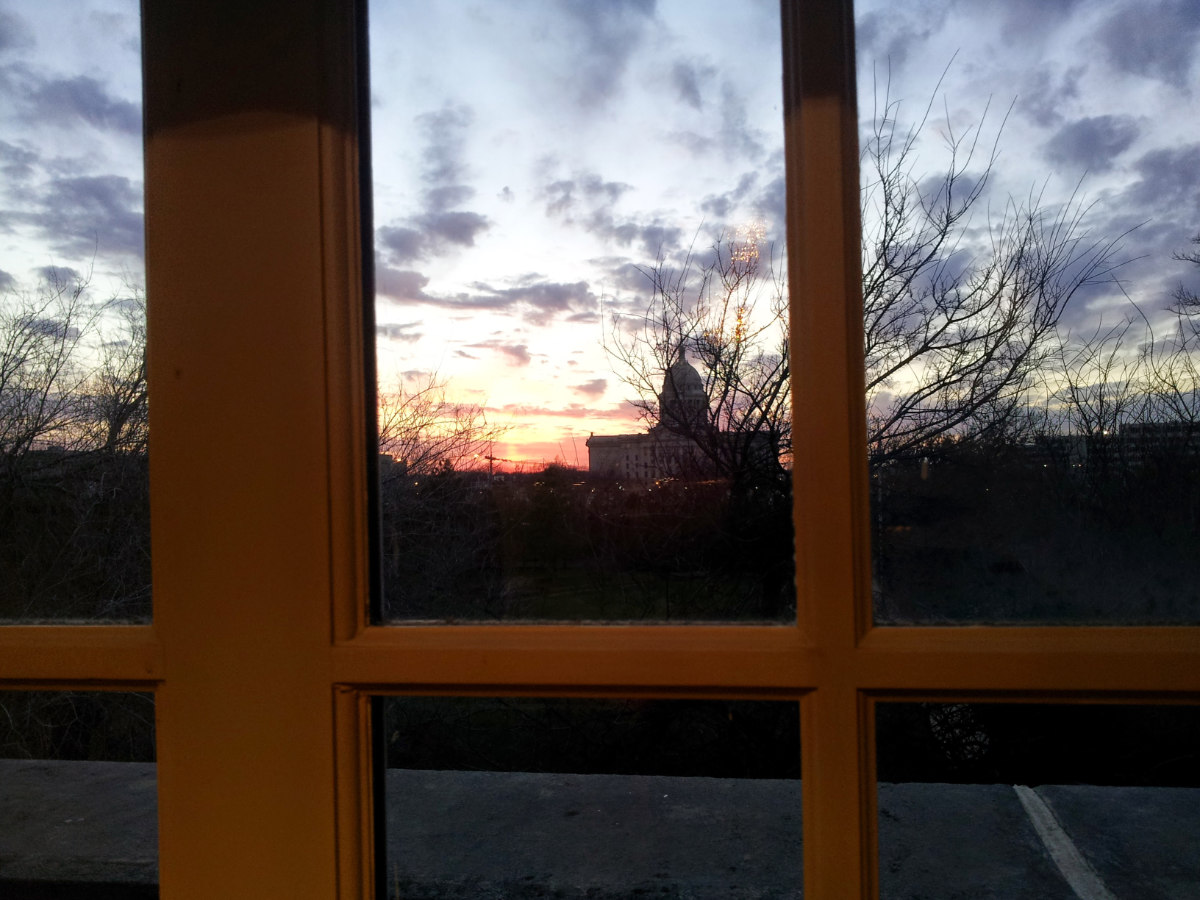 news
Oklahoma State Legislators Rated
After taking suggestions from conservative leaders, the staff of the Oklahoma Constitution submitted bills to a vote of the membership of the Oklahoma Conservative Political Action Committee (OCPAC) to determine the ten key votes. The legislators were rated based on their votes on bills involving taxes and fees, tax credits, interference in free markets, protecting liberty, and the right to keep and bear arms.
The average score this year was 43% in the House and 48% in the Senate. The Top Conservative and Top Liberal legislators were selected by their scores on the Index. Making the Top Conservatives list were those lawmakers who scored 80% or more. On the Top Liberals list were those making 20% or less.
THE TOP CONSERVATIVES
Three legislators, two in the House and one in the Senate, scored a perfect 100% conservative rating this year. House members scoring 100% were Tom Gann (Inola) and Jason Murphy (Guthrie). Senator Nathan Dahm of Broken Arrow also scored 100%.
The next highest score was 93%, made by Representative Chuck Stohm (Jenks) and Anthony Sykes of the Senate. Scoring 90% were Jeff Coody (Grandfield) and Sean Roberts (Hominy) of the House, and Josh Brecheen (Coalgate) of the Senate. Kevin Calvey (OKC), George Faught (Muskogee) and Rick West (Heavener) of the House all scored 83%.
Representative Travis Dunlap (Bartlesville) Mike Ritze (Broken Arrow), and Kevin West (Moore) of the House scored 80%, along with Rob Standridge of the Senate, completing the list of Top Conservatives.
THE TOP LIBERALS
While no legislators scored zero conservative this year, two legislators, both in the Senate only scored a dismal 3 percent conservative: Kay Floyd (OKC) and John Sparks (Norman). Kevin Matthews of Tulsa scored a mere 6 percent conservative. Other low scores were compiled by Mickey Dollens (OKC), and Jason Dunnington (OKC), both making only 9%. Other legislators who scored less than 20% conservative on this year's Index included Forrest Bennett (OKC), William Fourkiller (Stilwell), Claudia Griffith (Norman), Katie Henke (Tulsa), Ben Loring (Miami), Jason Lowe (OKC), Mark McBride (Moore), Monroe Nichols (Tulsa), Brian Renegar (McAlester), Emily Virgin (Norman), Collin Walke (OKC), and George Young (OKC), of the House and Michael Brooks (OKC), Anastasia Pittman (OKC), and Ervin Yen (OKC) of the Senate.
A description of the bills used for this year's ratings, a list of all the legislators with their vote on each of the ten bills, their total score for this year, and their Cumulative Average which includes scores from any previous years served, is available by clicking the box labeled "How Conservative is your legislator?" in the upper right corner of our home page at: www.oklahomaconstitution.com