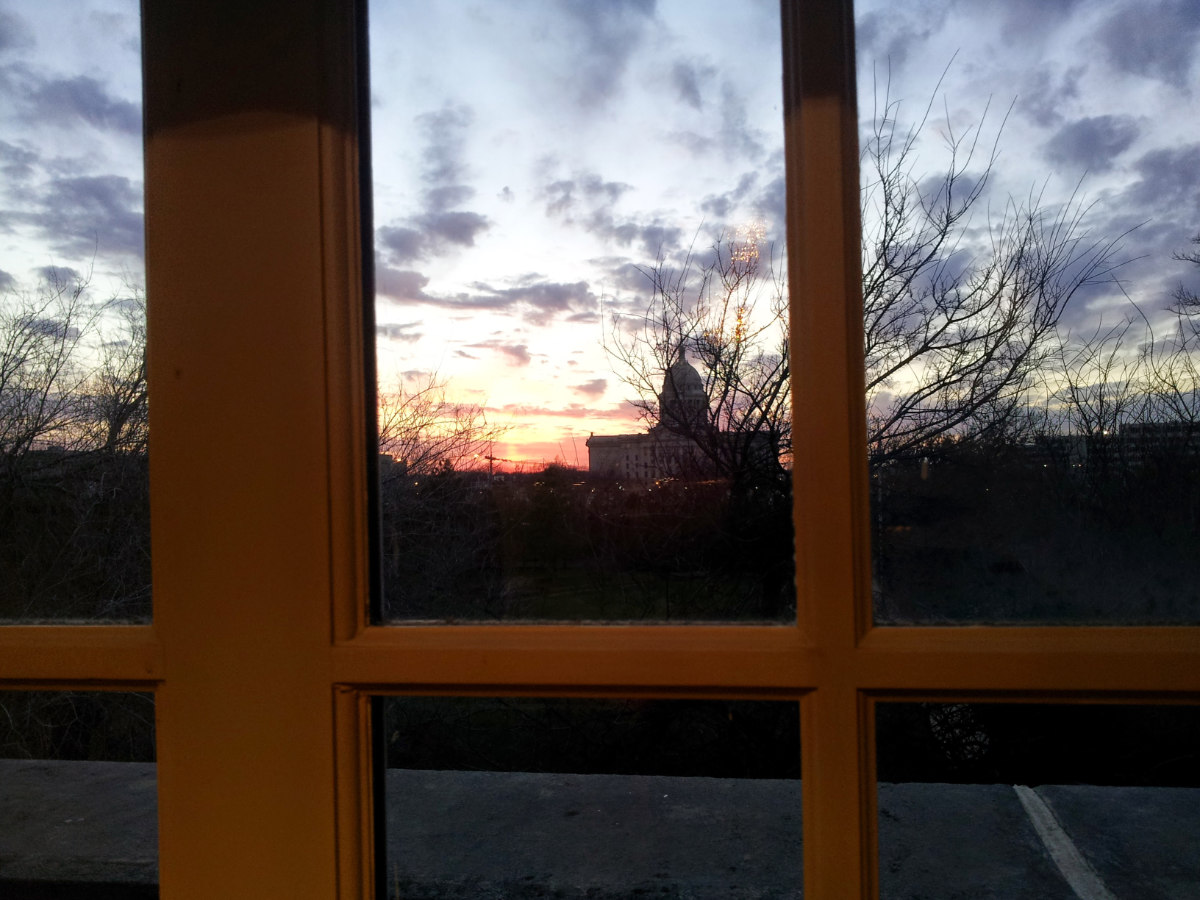 column
Teacher Certification
By Steve Byas
The teacher strike of last spring has brought the issue of public education to the forefront in Oklahoma politics. This column is not going to even attempt to tackle some of the issues concerning public schools in our state that have been floating around out there for several years, such as district consolidation, merit pay, and education vouchers, euphemistically known as "school choice."
What I want to address is the idea that "certification" molds better teachers. Certification, like all forms of licensing, is very effective in achieving certain objectives, to be sure, including keeping some really good people out of the profession and indoctrinating new teachers into the progressive philosophy of education.
Lamentations about the "teacher shortage" is pretty much crocodile tears, when coming from educationists who put aspiring teachers through a gauntlet of requirements to get certified that have little to do with producing qualified classroom teachers. On the contrary, much of the certification process is designed to produce teachers who are to think alike and talk alike.
Bluntly put, a great teacher is a person who is creative, yet what prospective teachers go through to get certified is to learn that you are to think inside the box. Don't question the latest educational theory – be it mastery teaching, outcome-based education, school-to-work, whatever.
Another aspect of this certification mantra is to nationalize education, with every teacher to follow certain "standards." I recently read about "education" in France, in which one of its advocates expressed pleasure that he could look at his watch on a given day and know what was being taught in that grade level or subject area in every classroom in the country. Before you think that is just the French, you should know that multitudes of educationists in this country would like the same thing here.
National testing means a national curriculum. And who writes these test questions? It is not some supporter of limited government and conservative social standards, I can promise you that.
But nothing irritates me more than the slanderous remarks made against those teachers known as "emergency certified." They are pictured as unqualified, at best, and potential criminals, at worst. Think I am exaggerating? We hear, from time to time, of a teacher who is fooling around with a student or embezzling funds, or what have you. That makes more news, obviously, than the many teachers who try really hard, are honest, are moral, and so on. And it is grossly unfair to tar the vast majority of teachers for the sins of the few.
However, when these stories hit the newspapers, and the rest of the mass media, never are these teachers identified routinely as, "Mary Jones, a certified teacher, was having an affair with her 12-year-old student." And it would be ludicrous to do, because her being a "certified teacher" has no bearing on her being a moral and honest person.
Yet, if a person is "emergency certified" who also does something criminal or immoral and makes the news, then that piece of information (being "emergency certified") is slipped into the story, as though being emergency certified makes a person more likely to be a child molester.
What a despicable slander on all these men and women who simply want to be a teacher.
When State School Superintendent Joy Hofmeister was asked if there is any evidence that having an "emergency" certified teacher in the classroom, rather than a standard certified teacher in the classroom, improves educational outcomes, she replied, "Unfortunately, there is a dearth of evidence on that topic."
Robert Maranto, professor of education at the University of Arkansas, confirmed Hofmeister's admission. "There doesn't seem to be much evidence that non-traditionally certified teachers are better or worse." Maranto added, "I don't think having a lot of emergency certified teachers is a bad thing. Traditional teacher certification is not a guarantee of quality."
When you get down to it, what makes a person a good teacher is knowledge of the subject matter, and a burning desire to convey that knowledge to others – a person who gets a "thrill" out of leaving school for the day with the knowledge that he or she has told someone something that did not previously know, or that he or she has conveyed some new skill to another person. Some individuals have the aptitude, temperament, and "knack" for teaching – and some just do not.
All certification accomplishes is that it keeps out many individuals who would make great teachers, if only they did not have to go through a certification process designed to produce a card board cut-out robot.
Steve Byas is editor of the Oklahoma Constitution newspaper. He may be contacted at: byassteve@yahoo.com