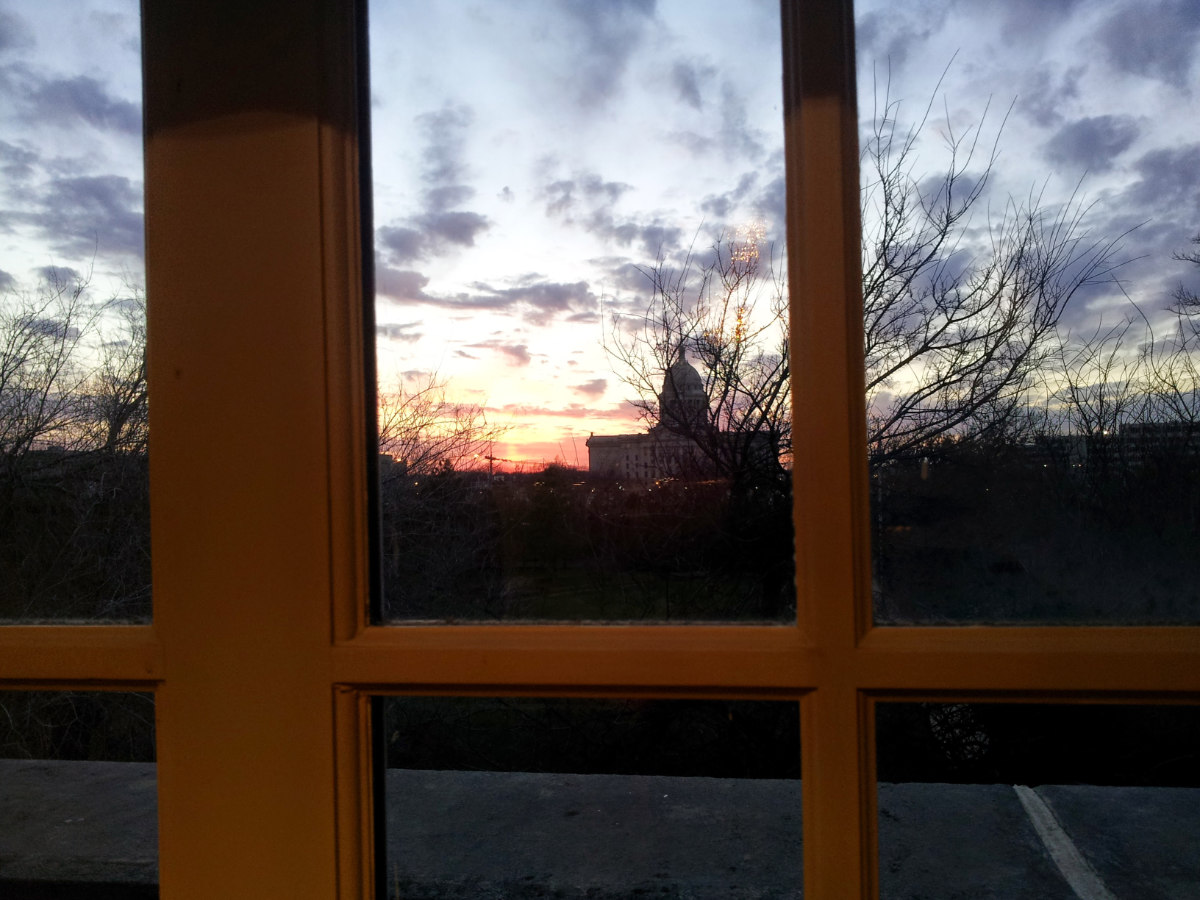 tidbits
Tidbits for Spring 2019
In March, Democrats selected Milwaukee to host their 2020 national convention, setting up the party's 2020 standard-bearer to accept the presidential nomination in the heart of the old industrial belt that delivered Donald Trump to the White House. The president won Wisconsin and its 10 electoral votes by about 23,000 votes out of almost 3 million cast, the first time since 1984 that Republicans claimed the state in a presidential election. Afterward, Clinton received criticism for not visiting Wisconsin during the general election. Democratic National Committee Chairman Tom Perez chose Milwaukee over Houston and Miami after deliberations lingered longer than party leaders or officials from the three finalist cities had expected. It will be the first time in over a century that Democrats will be in a Midwest city other than Chicago to nominate their presidential candidate. The convention is scheduled for July 13-16, 2020. Republicans previously announced that they will gather in Charlotte, the largest city in the battleground state of North Carolina, on August 24-27, 2020.
Horn Co-sponsors Gender Identity Discrimination Bill
On March 13, Oklahoma Fifth District Congresswoman Kendra Horn signed on as co-sponsor of H.R. 5. Authored by the openly homosexual Congressman David Cicilline (D-Rhode Island), this legislation aims to "expand" the 1964 Civil Rights Act to prohibit discrimination based on sex, sexual orientation, and gender identity in areas including public accommodations and facilities, education, federal funding, employment, housing, credit, and the jury system. The bill prohibits an individual from being denied access to a shared facility, including a restroom, a locker room, and a dressing room, that is in accordance with the individual's gender identity. Horn narrowly defeated Republican Congressman Steve Russell in the November 2018 election, garnering 50.7 percent of the vote. The last time that a Democrat was elected to the seat was in 1974. Oklahoma has not had a Democrat in Congress since 2012. And, it is the first time in state history that Oklahoma has sent a Democrat woman to Congress.
Republicans to Challenge Horn in 2020
A number of Republicans are considering running for the nomination to oppose the reelection of Congresswoman Kendra Horn in 2020. In April, State Sen. Stephanie Bice (R-Oklahoma City) became the first major candidate to announce for the seat. Bice was elected to the Oklahoma Senate in 2014 and reelected in 2018. Since she will be in the middle of her term, she would remain in her Senate seat if she fails in her election bid for Congress. Bice is a RINO (Republican In Name Only) Republican, earning only a 49% cumulative average on the Oklahoma Conservative Index for the four years that she has been in office.
Businesswoman Terry Neese became the second major candidate to enter the race, making her announcement the day after Sen. Bice. She is the more conservative of the two major candidates to enter the race for the Republican nomination so far. In fact, Neese declared in her announcement, "I am the clear conservative choice who will help President Trump deliver on his agenda to put America first and get Congress back to doing the work of the people." Terry Neese, is a lifelong Oklahoman and has spent over thirty years finding careers for men and women. She is the founder of Terry Neese Personnel Services (TNPS), National Grassroots Network, Women Impacting Public Policy, and the Institute for Economic Empowerment of Women (IEEW). Neese made history in 1990 as the first woman nominated by a major political party for Lt. Governor of Oklahoma. At least two other lesser known Republicans also are running for the seat, with more challengers expected.
Reif Retiring from State Supreme Court
Justice John Reif submitted a letter to Governor Stitt informing him of his intent to retire from the Oklahoma State Supreme Court effective April 30. Reif, 67, was appointed to the Court by Governor Brad Henry in 2007. Reif was sworn into office on January 23, 2008, and retained by voters the following November. He was retained again in 2014 for a term that expires on January 10, 2021. He also served on the Court of Civil Appeals for 23 years. "Justice John Reif has served the people and the State of Oklahoma as a respected jurist, with honor, distinction, and grace for over 38 years. We owe him a debt of gratitude for his consistent and faithful service. I look forward to receiving nominations for Justice Reif's position from the Judicial Nominating Commission, and selecting the very best person to succeed him and begin serving our State as a Supreme Court Justice," said Stitt. The Judicial Nominating Commission will provide Gov. Stitt with three candidates to select from to replace Reif. The appointment will be Stitt's first to the court.
Wyrick Confirmed as District Court Judge
On April 9, the U.S. Senate confirmed Oklahoma Supreme Court Justice Patrick Wyrick to serve as District Judge on the U.S. District Court for the Western District of Oklahoma. President Trump nominated Wyrick April 10, 2018, but after the Senate failed to act on his nomination before the end of the 115th Congress, it was sent back to the White House (along with many others) to start over in the 116th Congress. The Senate voted to amend the rules to reduce debate time on nominations for lower level courts from 56 hours to 24 hours, a proposal based off of a precedent set by then-Majority Leader Harry Reid in 2013. Wyrick is also included on a list of possible selections for nomination to the U.S. Supreme Court if President Trump is able to make another nomination to that court. Wyrick's confirmation means that Gov. Kevin Stitt will soon be filling a second vacancy on the Oklahoma Supreme Court.
Downing Gets Presidential Nod for U.S. Attorney
Former Oklahoma State Representative Tim Downing has been tapped by President Trump to be the next United States Attorney for the Western District of Oklahoma. Downing, 39, most recently served as counsel for the Oklahoma Secretary of State. From 2016 to 2018, Downing served in the Oklahoma House of Representatives where he was an Assistant Majority Floor Leader, an Assistant Majority Whip, and Vice-Chair of Judiciary Committee. During his term as a state legislator, Downing earned a 53% cumulative average on the Oklahoma Conservative Index. From 2011 to 2016, Downing was an Assistant Attorney General for Oklahoma, where he represented the State of Oklahoma in criminal appeals. Since 2011, Mr. Downing has also served as a Judge Advocate in the United States Army Reserve. He received his J.D. from Regent University School of Law, his M.Mgt. from Oral Roberts University, and his B.A. from the University of Oklahoma. The Western District of Oklahoma is the largest of three judicial districts in the State of Oklahoma and includes 40 of the 77 counties. The nomination will require U.S. Senate approval. Former U.S. Attorney Mark A. Yancey took another post in the Justice Department in January 2018, and the U.S. attorney's office in the Western District, has since been led by acting U.S. Attorney Robert J. Troester.
Hate Speech at OU?
Following a series of racial incidents in January on campus involving students wearing blackface, the Black Student Association at the University of Oklahoma demanded the University adopt a policy of zero tolerance for hate speech. In response, University of Oklahoma professor David Deming denounced this demand as book burning. "There's no objective or legal definition of hate speech," Deming explained. "In practice, the term hate speech means anything that people find offensive. And the Supreme Court has said repeatedly and emphatically that speech may not be banned because it's offensive. So what's being considered is one-hundred percent illegal."
"The First Amendment," Deming continued, "is not a legal impediment to be overcome. It's a guarantor of the intellectual and political freedom that makes all teaching and research possible. If this zero tolerance policy is adopted, a student could be expelled for passing out copies of the Declaration of Independence or the Bible. Books like Huckleberry Finn and To Kill a Mockingbird will be pulled off the library shelves and burned on the campus green. Zero tolerance for hate speech means the end of all intellectual and political freedom at the University of Oklahoma. The entire idea is appalling and profoundly ignorant." Professor Deming is a frequent writer for the Oklahoma Constitution newspaper.
End Music Therapy Licensing
The 1889 Institute, an Oklahoma state policy think tank, has published "Music Therapist Licensure in Oklahoma." It finds no public interest justification for the continued licensure of music therapists. Only eight states even regulate music therapists, with two of these requiring only registration. Even the Music Therapy Committee within Oklahoma's State Board of Medical Licensure and Supervision has stated that there are less restrictive, but effective, means of regulating music therapy. "I suppose if there were evidence of widespread abuse of patients' auditory nerves through excessively loud or tedious music, there might be a case for licensing music therapists," said Benjamin M. Lepak, Legal Fellow for the 1889 Institute, and author of the report. "Risk for a patient in music therapy is already low, and there are means like the American Music Therapy Association's private certification, to reduce even that risk without government intervention," he said.
This latest short study, part of the 1889 Institute's Licensing Directory for Oklahoma, explains that neither of two conditions that must simultaneously exist to justify occupational licensing are present for music therapists. These conditions are, first, that there must be real, significant risk for patrons, and, second, there must be little or no market and legal incentives for service providers to take proper precautions. The 1889 Institute has repeatedly found that Oklahoma needlessly licenses occupations, including funeral directors and embalmers, electrologists (hair removal), cosmetology/barbering, pedorthists (foot orthotics), social workers, and locksmiths. This state is often one of only a handful licensing certain occupations, and often does so in particularly onerous ways. Thus far, Oklahoma legislators have often responded with bills to license more occupations as to attempt, in any way, to eliminate this needlessly onerous form of regulation. The publication, "Music Therapist Licensure in Oklahoma" and other reports on licensing can be found on the nonprofit's website at: http://www.1889institute.org/licensing.html.
OCPA's Citizenship Award Dinner
The Oklahoma Council of Public Affairs (OCPA), will hold its annual Citizenship Award Dinner on Thursday, May 9 at the National Cowboy and Western Heritage Museum in Oklahoma City. This year's dinner will feature a keynote address by Trey Gowdy, current Fox News contributor and former U.S. Representative for South Carolina's 4th congressional district. A former federal prosecutor, Gowdy led several high-profile House investigations during his tenure and is among the most interesting and informed commentators on Russian efforts to influence 2016's U.S. elections and subsequent related investigations. He often provides a clarifying view on which alleged foreign activities were real and which were merely the product of partisan fantasies. In addition, we will present the Citizenship Award to Mrs. Josephine Freede for her tireless efforts and support for the conservative principles being advanced by the OCPA. For more information on the event, go to: https://www.ocpathink.org/event/cad
Muslim Day at the Capitol
On March 5, Gov. Kevin Stitt made an unscheduled appearance at the 2019 "Muslim Day at the Capitol," becoming the first Oklahoma governor to visit with Muslim participants in the event's five-year history. The day is designed to bring Muslims to the Capitol to meet with state legislators to discuss issues impacting Oklahoma's Muslim community. Stitt entered the Senate Chamber and welcomed Muslims and others who gathered there for a discussion session with state legislators. He talked with several Muslim community leaders, including Adam Soltani, executive director of the Oklahoma chapter of the Council on American-Islamic Relations (CAIR), and the Rev. Shannon Fleck, the executive director of the Oklahoma Conference of Churches. Soltani's organization sponsors the annual Day at the Capitol events.
Death of Jeff Hamilton
The Rev. Jeff Hamilton, a former state legislator and Oklahoma City metro area minister, died on January 26. He was 85. Hamilton, of Midwest City, represented District 101 in the state House, serving four terms before retiring in 1994. During the Democrat's time in the Legislature, he served as chairman of the Health-mental Health Committee and co-authored the "living will" bill. Hamilton was chairman of the Oklahoma County Democratic Party for eight years. He also was a longtime member of First Christian Church of Oklahoma City (Disciples of Christ) and served as the church's associate pastor for more than 20 years. He also served as president of the Interfaith Alliance of Oklahoma for eight years. Hamilton earned degrees from Phillips University in Enid and Yale University. He also spent one year studying at the University of St. Andrews in Scotland. During his time in the Oklahoma Legislature, Hamilton, an extreme liberal, received a 6% cumulative average on the Oklahoma Conservative Index.