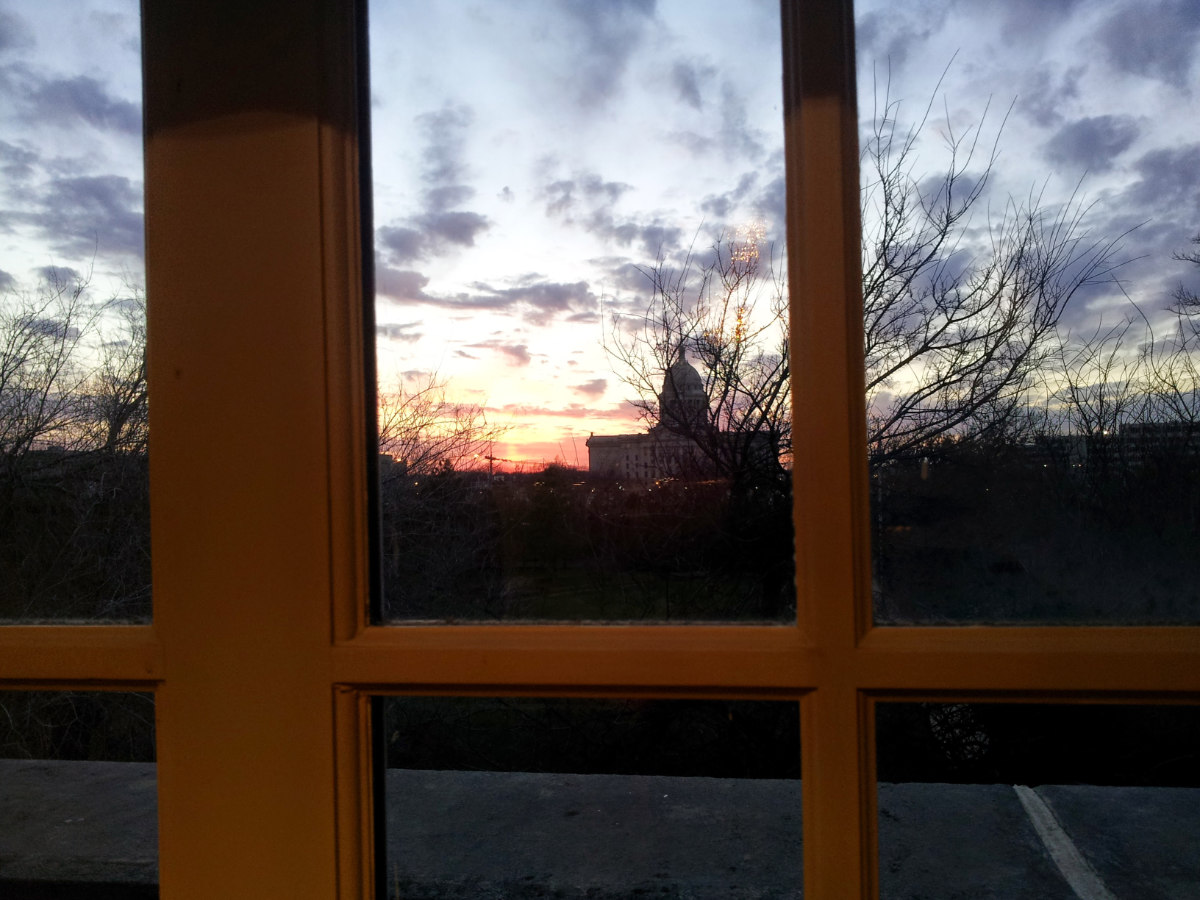 news
Oklahoma Opioid Case Sets Dangerous Precedent
For the past several years, there has been a rise in deaths by patients who have used the legal substances to alleviate chronic pain and for other reasons.
With more than 2,000 states and local governments suing J & J and other manufacturers of various opioid products in federal court in Ohio, and another 250 lawsuits filed in state courts, the litigation could have very serious ramifications.
Attorney General Hunter had asked for $17 billion, arguing that J & J should pay that much to "abate" the alleged public nuisance caused by opioid addiction.
Early in the trial, Balkman, a former Republican state representative from Norman, rejected the request of J & J for a jury trial, despite both the Constitution of the United States and the Constitution of the state of Oklahoma guaranteeing the right to a jury trial in civil cases involving monetary awards. Balkman justified this denial of the right to trial by jury, and simply said he would decide the case himself, reasoning that juries are not needed to abate a nuisance.
This was considered a novel legal interpretation of nuisance torts, usually involving damage to property, with the ordinary remedy being an order to the defendant to stop an action that is considered a nuisance. For a simple example, if someone is dumping garbage on someone's property, they are told to stop. In this case, however, Judge Balkman opted to both deny Johnson their right to a trial by jury and award monetary damages.
Some cities like New York City have seized upon these public nuisance torts to sue oil companies, clearly stretching the law beyond its intended purpose. What is particularly troubling about this case is that a Republican attorney general argued this novel legal theory and a Republican judge bought this novel legal theory.
As the Wall Street Journal wrote at the time, this constituted nothing more than a "shakedown."
How did J & J do wrong? The Food and Drug Administration approved the use of the drugs, along with the warnings which accompanied the drugs that opioids are highly addictive and should be used only as prescribed and with great caution. J & J did not mislead any physicians, pharmacies, or patients that their product had no adverse consequences if used in a manner other than prescribed.
As the Wall Street Journal said, "Hunter can't draw a clear line between doctors who supposedly relied on the opioid companies' alleged misrepresentations and the injuries suffered by victims. He doesn't even attempt to specify the particular doctors, prescriptions, pharmacists or victims involved in the chain of addiction."
Balkman even allowed testimony by the father of a former OU football player who overdosed on opioids and other medications to relieve his intense pain. But no evidence was presented that the former player had even used any products of J & J.
The danger of cases such as this is that no evidence is needed to demonstrate any direct causation.
Under the dubious reasoning of Hunter, which Balkman apparently accepted, anyone selling a legal product could be held liable if the purchaser used the product in a manner not intended by the manufacturer. The family of a suicide victim could sue a gun manufacturer. The family of a person killed by a drunk driver could sue the company that made the liquor. In these and other similar cases, a gun, alcohol, an automobile, and so on, could be considered to be perpetrating a "nuisance," and be stripped of their constitutional rights.
"By this standard, cell manufacturers could be liable for damages caused by distracted drivers," the Wall Street Journal explained.
In addition to the potentially devastating effects that such liberal rulings could have on legitimate businesses, the decision will only add to the suffering of many with chronic pain, thousands of which use these products as J & J intended them to be used.
Some from the local chapter of Don't Punish Pain, a group that represents for access to opioids and other pain medication for individuals suffering from chronic pain, were present. Brenda Allen from Moore was there to protest for her daughter, Jennifer, who suffers from chronic pain. According to the Norman Transcript, Allen said, "She was being helped greatly by the pain medications and enabled her to work, take care of her kids, go to church ... just have a life. When the CDC came out with [opioid prescribing guidelines in March of 2016] and all the doctors started reducing pain medications, her pain went up, her blood pressure skyrocketed, and she is pretty much bed-bound now."
Another protester has suffered chronic pain since being hit by a drunk driver in 1982.
While some were gleeful at the decision, simply because they do not like big drug companies, the damage to our system of private enterprise is potentially enormous – and there will be hundreds of thousands of patients who will suffer additional physical pain because of this ruling.
J & J is appealing the decision. Hopefully, we still have some appellate court judges who will uphold the state Constitution and throw this decision in the trash.