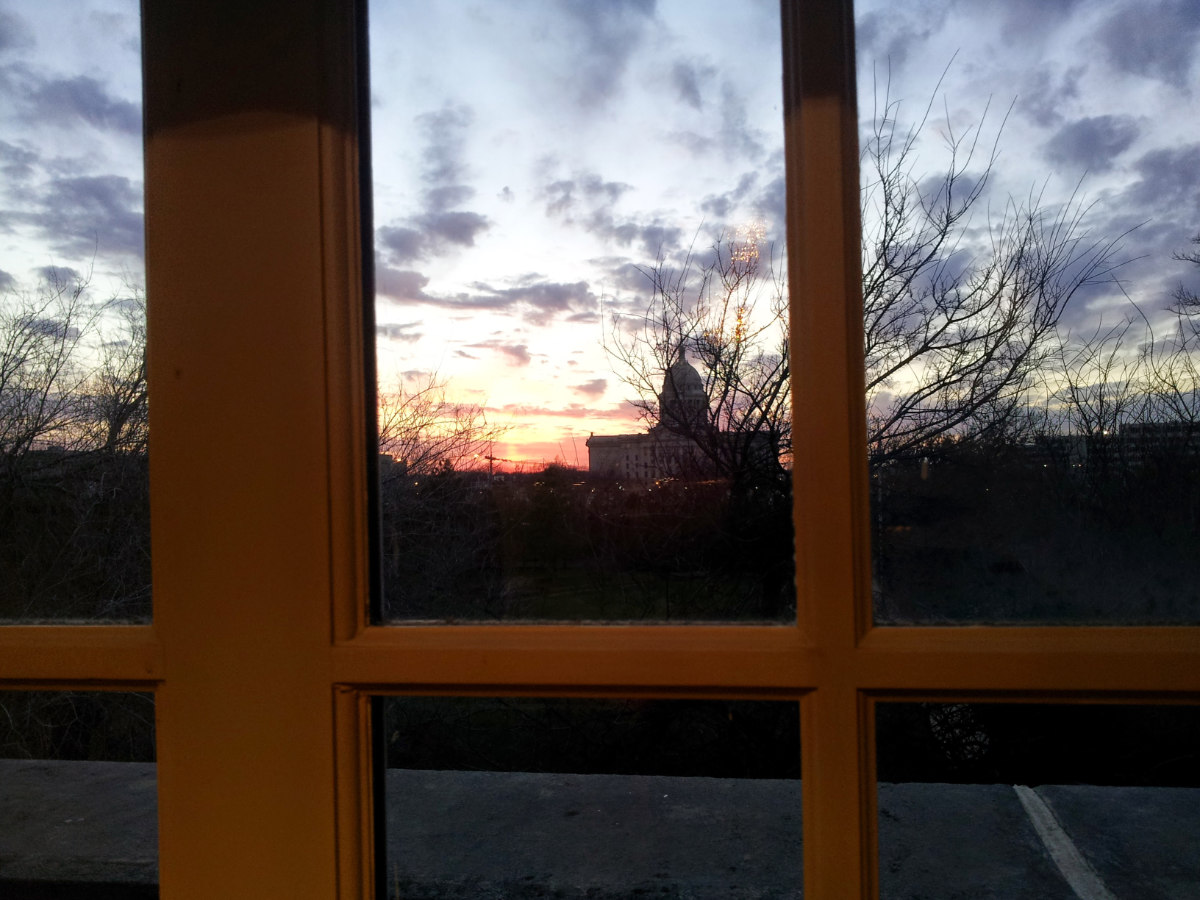 column
Governor Stitt One Year after He Took Office, the Good and the Bad
Over the next four years I believe the Governor will be good for Oklahoma. After his first year I would give him a B- job performance score. Because of the way his campaign was funded, with him matching contributions and not immediately seeking to repay himself, he has shown a high degree of independence rather than being in the hip pockets of special interest groups. We should all hope that continues.
His goal to be a top ten state in every category, conveys an excellent vision, though determining what that means can sometimes be controversial.
Perhaps the most important thing he has taken on is challenging the tribes. At this time the public may believe it is just about renegotiations on the fees the tribes will pay for their monopoly to own and operate gambling casinos. However, it should be much more than that, as the tribes are rapidly amassing economic and political power. As long as the tribes insist on being sovereign Nation's within the state of Oklahoma, they are sowing the seeds of division and unrest for the future. For more on this, see my article in the Fall 2019 edition of this publication.
The Governor's support for Constitutional carry was huge. Everyone understanding the importance of the second amendment should be very thankful for his help and strong stance on that issue. He will need to stay involved as the anti-gun crowd will crank up their efforts to roll back good laws, as well as oppose the next most important issue facing us, and that is to amend our state constitution to reflect the same protections granted to us by the second amendment in the Bill of Rights.
I do believe Governor Stitt is a serious Christian, and unlike Governor Fallin, would really like to eliminate abortion in Oklahoma. This will not be easy. We should all pray for God's favor and guidance upon the Governor, as well as the pro-life and abolitionist advocates in Oklahoma. More importantly, we need the Lord to deal with the hearts of all those in the state professing to be Christians. O Lord please show us the path to eliminating abortion in Oklahoma.
His success in persuading the Legislature to give him more authority to replace or retain agency heads was long overdue. Historically a Governor runs on a promise to accomplish something, only to find once elected they have little power to fulfill such promises. Under the historical system it might take nearly eight years to appoint a majority of people to boards and commissions with shared vision, only to find themselves termed out. That is why the executive branch in Oklahoma has been so weak. More effort along these lines need to occur.
Governor Stitt is beginning to talk about the need to eliminate many of the unneeded rules and regulations which are burdensome on businesses and the people in Oklahoma. There has already been some study on these issues which will hopefully see good legislation this year. He will need to be aware of Oklahoma's deep-state swamp which will surely oppose those efforts.
Only time will tell, but it appears his support for justice reform at the current level is good. He will need to guard against going too far with this, as some of states have done, such as Alaska and New York. Perhaps the real questions we should be seeking answers to, are what are the value systems in today's America and other influences that are producing so many people that believe they are exempt from abiding by our laws?
It also appears that some of his appointments from the business community as agency heads, may turn out to do a good job for the state of Oklahoma. We need more time for that evaluation.
For the other side of the coin we should hope the Governor realizes that government can not be run like a business! The primary objective of a business is to be profitable. Some businesses achieve profitability by way of strong ethical standards and creating a win-win environment for their customers, employees, suppliers and investors. Other businesses obtain success by abusing one or more of the above mentioned groups. Perhaps the largest group of businesses are those that are unsuccessful and go away.
It is not an option for government to go away nor is government's objective to be profitable. The proper role of government in a free market form of capitalism is to deliver services to be accessed by all citizens. To do this properly the goals should be provide enough regulatory and legal authority to maintain a peaceful and civil society at the least possible cost to the citizens, while at the same time allowing for the greatest amount of liberty possible. There are some business principles that can be infused into government to make it more effective. But that is not the same as running government like a business.
Perhaps the greatest problem with the governor's performance has been in the area of primary and secondary education. In Governor Stitt's desire to be ranked as a top ten state, he fell into the trap of not knowing how to evaluate such a ranking as it applies to education.
What he obviously did not understand from the beginning is that all liberals, and most of the members of the education industry, always measure "the best or top ten" based on input and effort rather than outcomes and accountability. Therefore, the Governor has helped to empower the education establishment, which is actually the enemy of good education, and significantly increase the costs of every person and many businesses in Oklahoma that are not a part of the education industry.
Those expensive efforts over the past two years will not significantly improve education in Oklahoma. Those are the same things we have been doing in Oklahoma for the past 35 years that I have been an activist. We should ask ourselves, how has that been working out for us?
I do not want to be overly critical here, as the Governor was truly an outsider when he took office at a time when the educators had been successful in manipulating the press to create a perfect storm for their benefit. That storm would have been difficult for a wise and experienced politician to walk into, much less a newbie. Governor Stitt must lead going forward to demand changes before the education industry receives one more thing they want.
I would suggest requiring all newly hired teachers be required to move to a defined contribution plan for their retirement, rather than a defined benefit plan. Such a move would go a long way toward solving the problem of teacher retention, as well as to remove the continual pressure to put evermore taxpayer dollars into those retirement funds.
The second suggestion would be more choice in education by empowering parents with funding to direct the educational choice for their own children. Top ten conservative standards for an education would have students graduating with the best academic capabilities, strong moral character and at the most efficient cost to the taxpayers.
My final point on the opposite side of good are some of the appointments he has made. As I mentioned earlier, he has made some good appointments, especially from the business community. However, I question his understanding of the battle going on for control of our university campuses. Will those institutions be managed by conservatives, or the "inmates" and their leftist professors? That is why appointments to the various Boards of Regents are so important, and so far I have not been impressed.
I am also concerned about appointments to our appellate courts, especially the State Supreme Court. It is widely known he wants pro-life Justices put on the court, a decision I applaud. However, there are many more issues than abortion to be considered. His second selection for the high court has been very involved in tribal affairs. Given the rising conflicts between the tribes and the state, I sure hope he properly vetted his most recent appointment.
His absolute worst appointment was former Republican state representative Lisa Billy. He made her a cabinet secretary to represent the interests of the State of Oklahoma regarding tribal affairs. Just before Christmas, she embarrassed the Governor publicly by announcing her resignation with excoriating disgust. Had he asked me, I would have advised against her appointment based upon the sincere belief that she would never have the interests of the State of Oklahoma as her highest priority when it comes to tribal affairs.
In closing I would suggest Governor Stitt broaden his councilor base to include spending at least one hour a month with a handful of long time "movement" conservatives with a sense of Oklahoma governmental history. Such a move could help him avoid foolish mistakes that come with being an outsider now tasked with leading the State of Oklahoma. I would be more than willing to be one of those conservatives.
Charlie Meadows is the founder and former president of the Oklahoma Conservative Political Action Committee (OCPAC ). He now holds the title of President Emeritus. He may be contacted at: Charliemeadows7@gmail.com