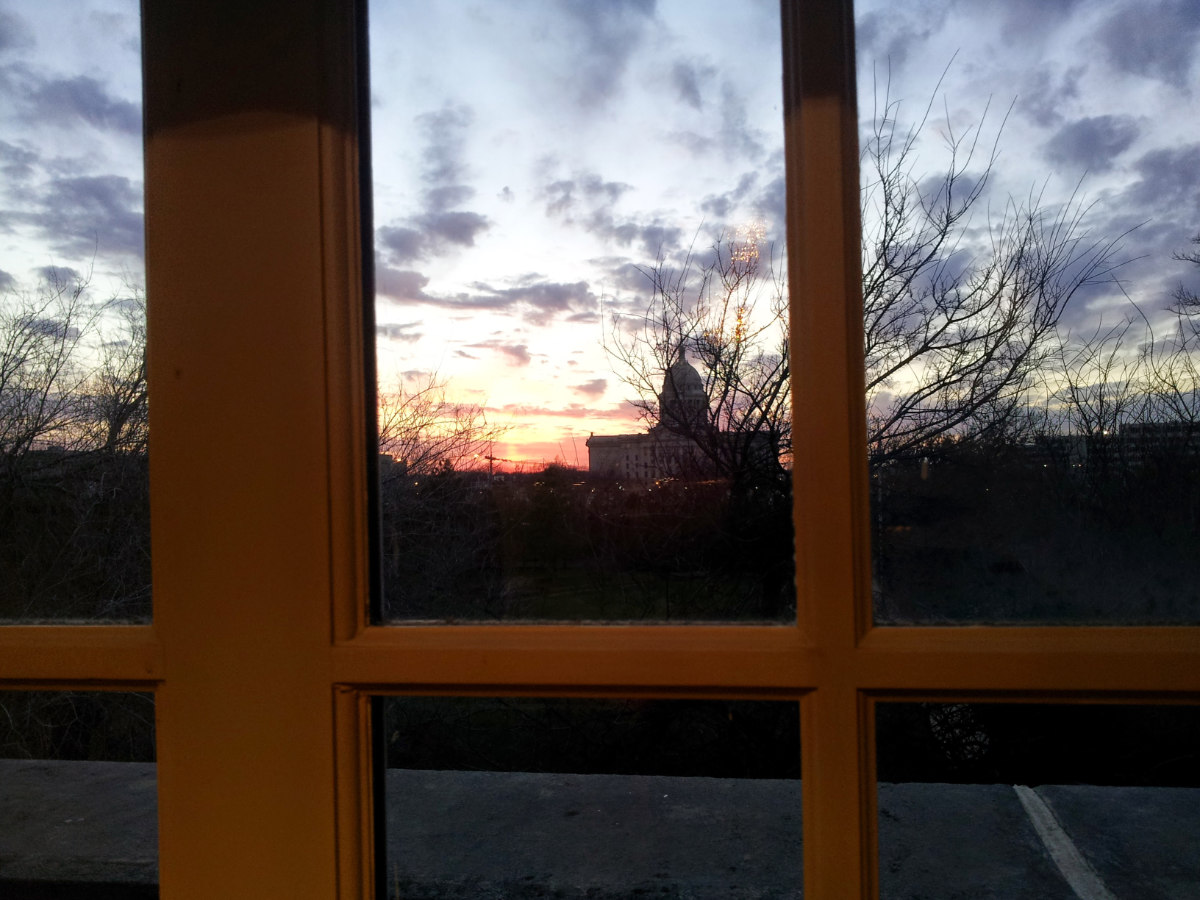 column
Rating Oklahomas Members of the U.S. House
Answers to these questions will help Oklahomans evaluate each member and decide whom to support in this election year.
SCORING SOURCES
I used four different sources to rate the voting records of Oklahoma's U.S representatives. Three of them would be considered conservative, although each uses somewhat different criteria. The fourth is clearly on the left side of the political spectrum. The totality provides a clear picture of where each member stands.
Founded in 1984, Freedom Works has six million members who share three common traits: a desire for less government, lower taxes and more economic freedom. Over the years, they've expanded their focus from just a free market think tank to a service center for the grassroots freedom movement across the country. They take a particularly hard line on votes that would increase the federal debt, now at $23.2 trillion.
The scorecard for Heritage Action for America grades lawmakers on votes and bill co-sponsorships that help advance the short and long-term conservative mission. Based on policy solutions from The Heritage Foundation, they seek to promote a strong national defense and traditional American values, as well as liberty-minded goals similar to Freedom Works.
The percentages for Voted With President Trump's Position reflect how often each representative's vote mirrored the stand taken by the President. In most cases, Freedom Works and Heritage Action took similar positions.
On the opposite end of the political spectrum is each member's Progressive Score. This database scores each vote on a progressive perspective, with the lower the score, the more to the left is the representative's voting record. Crucial votes are calculated as well. They're defined as votes where the margin between Yes and No votes was narrow, and could have been changed by a small number of mostly Democrats voting differently. Crucial votes are also called "where were you when we needed you" votes.
HOW HAVE THEY VOTED?
Since being elected in 2018, 1st District Congressman Kevin Hern has been a reliably conservative vote, similar to that of the man he succeeded, Jim Bridenstine, who was appointed NASA Administrator by President Trump. In fact, Hern has been Oklahoma's most conservative member, as reflected in the accompanying chart. The Democrat-controlled House of Representatives has presented one bad bill after another in this 116th Session, so most pro-freedom votes were votes against their legislation. Hern has voted against several budget-busting domestic spending bills, against federal takeover of state election processes, against Obama-era "net neutrality" regulations on internet service providers, against universal background checks for firearms, against government price controls for prescription drugs, against amnesty for illegal immigrants without reforming the broken immigration system, against adding sexual orientation and gender identity as protected classes in federal anti-discrimination law, and against not funding the Department of Homeland Security. To his credit, Hern even voted against a bill that would have essentially supported tariffs. That vote, the Bost Amendment to HR 3065, put him at odds with other Oklahoma congressional members.
Second District Congressman Markwayne Mullin is Oklahoma's second most conservative member. His 84% Freedom Works and 94% Heritage Action scores are easily his highest since winning office in 2012. Only two years ago, Mullin's Freedom Works score was 61% and in 2015 it was 55%. He rarely crosses party lines, as seen by his 2.35 composite and 1.38 crucial vote rankings on the progressive scale. Mullin and Kevin Hern have voted the same on all major legislation in this session. Mullin's support of President Trump's agenda and his desire to stay unified with House Republicans in their minority status has perhaps pushed his voting record rightward in the last two years.
Third District Congressman Frank Lucas is clearly less fiscally conservative than Kevin Hern or Markwayne Mullin. His 49% Freedom Works score reflects that. In 2019, he voted against Rep. Chip Roy's letter to Speaker Pelosi against busting spending caps. He voted for the $19.1 billion debt relief bill for Puerto Rico, although most members had little knowledge of how that money would be spent. He voted for HR 3877 (a/k/a Generational Theft Act) and HR 4378 (Continuing Appropriations), which increased federal spending by a record $320 billion over the next two years, an amount greater than any budget former President Obama proposed. He also voted against several other amendments which would have kept spending in line with the Budget Control Act of 2011. However, he's opposed the Democrats agenda almost entirely, and been Oklahoma's most reliable supporter of President Trump's positions, as reflected in his 97.5% score.
As Kevin Hern and Markwayne Mullin have similar voting records, so do Frank Lucas and 4th District Congressman Tom Cole . Their Freedom Works and Heritage Action votes are nearly identical. One difference is Cole's vote for HR 790, which gave Federal civilian workers a 2.6% pay raise retroactive to January, 2019, without any offsetting budget cuts. He also was the only Oklahoma Republican member who supported the Khanna Amendment, which prohibited unauthorized military force in or near Iran. In fact, Cole is the most bipartisan Oklahoma member of Congress and the 91st overall, out of 435 U.S. representatives. However, he has been our state's strongest party supporter nationally, currently serving as House Deputy Minority Whip and in the past, serving as chairman of the National Republican Congressional Committee (NRCC). Cole has also been a vocal and reliable supporter of President Trump, as reflected in his 96.6% score.
When she first announced for Congress, then-candidate Kendra Horn said "Oklahomans are tired of partisanship and political games that hurt working families. Congress needs common sense leaders who will build bridges and find solutions to our most challenging problems." Sadly, her voting record as 5th District Congressional representative has been anything but bipartisan and has hurt, not helped, ordinary Oklahomans. She has favored all major costly spending bills, voted to impeach the President, voted for ruinous drug control legislation, amnesty for illegal immigrants, overturning voter ID laws, favored restoring draconian internet regulation ("net neutrality"), voted for universal background checks, favored greater federal control of elections, opposed appropriate medical care for any child who survived a botched abortion, wanted to add sexual orientation and gender identity as protected classes in federal anti-discrimination law, and refused to fully fund the Department of Homeland Security because the legislation includes increased border security funding. In her favor, she did support the U.S.-Mexico-Canada Trade Agreement (USMCA), but so did all but 41 U.S. House and 10 U.S. Senate members..
Thus, Kendra Horn's low scores on all but the Progressive index are not a misprint. Her views are very much in line with Speaker Pelosi and not much different than her party's major presidential candidates. Defeating her in 2020 should be high on any conservative Oklahoman's agenda. May this article and accompanying chart serve as helpful aids in making that happen.
Tim Bakamjian is an independent real estate broker and investor living in Tulsa. He holds a bachelor's degree in political science from Kenyon College in Ohio and a bachelor's in journalism from the University of Tulsa. He's married with one grown child. Political and economic issues have been a life-long interest. He may be contacted at: tbakamjian@gmail.com
[EDITOR'S NOTE: The Freedom Index, published by The New American magazine (of which your editor is a contributor) is an excellent ratings index for members of Congress].