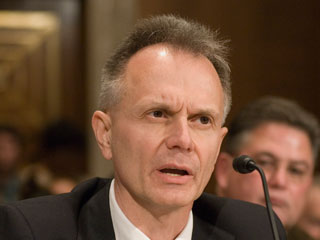 column
Social Justice and....Fried Chicken?
By David Deming
Since an infamous 2015 incident involving members of the SAE fraternity chanting racial epithets, the University of Oklahoma (OU) has been plagued by charges of racism. Last year University president James Gallogly was driven out of office after two students posted a video to Instagram of themselves wearing blackface. The latest controversy involves two professors using the forbidden "N-word" in the classroom.
In the first case, a journalism professor equated the N-word to the phrase "OK, boomer" by stating that "calling someone a boomer is like calling someone a n-----." Although the professor clearly did not intend his remark as a racial slur directed at an individual or group, the relevance to his pedagogy was marginal. To his credit, OU interim President Joseph Harroz immediately released a statement that the professor's language was protected by both the First Amendment and academic freedom. This cleared the way for the professor to apologize. Although apologies are almost always a mistake in free speech controversies, in this case the use of offensive language was gratuitous and showed poor judgment on the part of the professor. It was the first such mistake by the professor in question over an academic career that spanned more than twenty years. Most of us would consider that to be a creditable record.
The second incident occurred only a few days after the first. A history professor read from an historical document that contained the offensive term. Her purpose was to illustrate the prevalence of racism in US society in the 1920s. The reading was an integral part of the professor's teaching and one-hundred percent relevant to the curriculum. Yet the campus erupted in outrage.
A group of students calling themselves the "Black Emergency Response Team" (BERT) issued a list of demands. They occupied Evans Hall, the chief administrative building on campus, and refused to leave until their demands were met. First on the list of demands was the immediate resignation of OU Provost Kyle Harper. Why? Because when Harper was an undergraduate student at OU in 1999 he wrote some conservative editorials.
BERT's demands included mandatory political indoctrination of both faculty and students. Faculty had to be subjected to "equity training," and students were to take a semester-length "diversity" class. Anyone familiar with this sort of rhetoric immediately recognizes that terms such as "equity" and "diversity" are euphemisms for indoctrination in radical left-wing ideology. The concepts of "diversity" and "inclusivity" never include conservative ideas or individuals who hold those ideas. Just the opposite – which is why BERT's foremost demand was that Provost Harper be fired.
Another demand was that the University create a "multicultural center" on campus, not for all students, but only for "marginalized groups." BERT's specifications for the multicultural center were quite detailed. The facility had to occupy "at least three floors with 24/7 student access and a computer lab, media/multimedia lab, dance studio, and free printing." The multicultural center also had to include a Popeyes fried chicken restaurant.
With the introduction of the classic racist trope of "fried chicken," you're probably thinking that this list of demands was a satire produced by a white supremacist group. No, as is often the case, truth is stranger than fiction. The demand for a "Popeyes" was real. Who knew that social justice required friend chicken and a dance studio?
We're not done yet.
BERT's further demands included "space for healing and a significant increase in black therapists and counselors," because "students do not have a place where they can discuss their trauma in a healthy manner." Apparently, black students can only receive treatment from blacks. Imagine the reaction if a white person had rejected a medical professional because they were black and demanded a white therapist. It seems we're a long way from the idealized color-blind society envisaged by a previous generation of civil rights activists.
How can young people today be so completely ignorant of all American history? In my lifetime, black Americans faced real racial barriers in education, housing, and employment. During the Civil Rights era of the 1950s and 1960s, African-Americans were beaten, jailed, dowsed with high-pressure water hoses, and shocked with electric cattle prods. Yet today the mere recitation of a single offensive word in a valid academic context is traumatic?
About fifty students occupied Evans Hall, refusing to leave until BERT's demands were met. People in the US have a right to protest protected by the First Amendment. But there is no right to occupy and take over a public building. A sit-in is a subtle form of violence. The intention is not to convince but to impose through force.
The media systematically misrepresented the entire situation by presenting it as a "student protest." Yes, it was. But the most insidious and effective way of lying is to tell a half-truth. While most of the people occupying Evans Hall were students, they were in no way representative of the student body at large. The occupiers constituted a mere 50 individuals drawn from a total student enrollment of 24,088. Nor did anyone check to see if the people occupying were in fact current university students. All negative comments regarding the occupation were suppressed and omitted from media coverage.
Hysteria gripped the campus. Every group and organization stumbled in a desperate rush to demonstrate their virtue in lockstep political correctness. The undergraduate student congress released a statement "condemning the use of the N-word in any context." But all words derive their meaning from context. Context is everything. If the forbidden word cannot be used in "any context," rational thought has been completely abandoned. And the phrase "any context" surely must include books on the shelves of the University library. It follows irresistibly that classic novels such as Huckleberry Finn and To Kill a Mockingbird must either be censored or summarily piled and burned on the campus green. History itself must be erased. Certainly, it can no longer be taught.
And what excuse may we attach to the Faculty Senate? That esteemed body of scholars issued a statement that they were committed to "dismantling systemic racism across the university." They seemed oblivious to the irony in asserting that the most liberal, left-wing place in the state of Oklahoma, was afflicted by "systemic racism." There will always be instances of individuals who hold racist beliefs. But institutional racism at the University was eliminated seventy years ago when racial segregation ended in 1950.
The occupation of Evans Hall ended after a few days when the University administration made marginal concessions. They agreed to institute a "360 review process" for administrators and require incoming students to take a semester-length "diversity" course. Lost on everyone was that nothing significant or relevant changed. Conspicuously absent from BERT's list of demands was any requirement that the University put in place a new rule against using racial epithets in the classroom. An end to racist behavior and acts on campus is the last thing BERT wanted. Why? Because if it were successful, it would have removed all pretexts for future demands, concessions, and attention from the media. The entire list of demands was in fact nothing less than a shakedown for preferential treatment on the basis of race.
The situation was handled in part correctly by the University administration. They refused to even discuss the demand that Provost Kyle Harper be fired. No concessions were made on the vital issues of academic freedom and free speech. Yet the implementation of a semester-length "diversity" course is troubling. No person attending a public university should be required to undergo political indoctrination. If this takes place, there will be long-term consequences. Conservative students – about two-thirds of the population in Oklahoma – will cease attending the University of Oklahoma. As the University becomes more politicized, it's inevitable that state funding will decline. And the institution of a mandatory new course in "diversity" means that a course in a fundamental subject such as science, language, or history will have to be dropped.
The University administration should not have entered into negotiations until the occupation of University buildings ended. On social media, some commentators called for the protestors to be immediately arrested. I was not in favor of that. Patience is indicated when dealing with students. The University in part functions in loco parentis. Students deserve warnings and admonitions. They deserve to be listened to, at length if necessary. But ultimately those who fail to vacate after several days must be arrested and expelled. No intellectual community or free society should be held hostage by violent means. Let everyone speak and be heard. But it's a mistake to let a small group of political extremists dictate the curriculum and allocation of resources at a public university.
Dr. Deming is professor of arts and sciences at the University of Oklahoma.