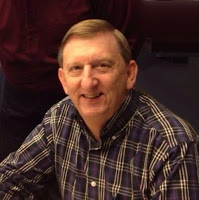 column
The Decline of the Oklahoman
By Steve Byas
When I was growing up in Duncan, Oklahoma, my family received what was then called The Daily Oklahoman. Along with my parents, and my brother, I read the paper with expectation. It was a great newspaper. When I went off to college, I subscribed to the paper, and I even subscribed when I moved to Sapulpa, Oklahoma. (I could not stand that liberal rag known as The Tulsa World). When I moved to Norman in 1983, one of the first things I did was get a subscription to the Oklahoman.
I looked forward to getting up out of bed, and retrieving the paper from the front yard. The news reporting was excellent and the editorial page was filled with national columnists who made me think. In short, the Oklahoman was an important part of my life.
Sadly, that has changed. Over the years, the Oklahoman has slowly replaced its more conservative national columnists with what I would describe as tepid opinion pieces, hardly worth reading. Its news coverage has gone from excellent to good to average to fair, and finally poor. Now, they do not even have an editorial page. I guess they figure they can insert editorializing in the news stories.
Most of all, I got tired of being lectured to by news reporters who clearly had some liberal axe to grind. Day after day, I would get the message in what were supposedly straight news stories: I am a bad person because I am a political conservative and an evangelical Christian. I am bad because I am a white male. And so forth.
But I still had the sports page, especially leading up to and during football season, but in recent months that was filled with more leftist garbage, lecturing me that I needed to be a liberal. Guess what? I read the sports page to read about sports, not the latest liberal talking point from some second-rate journalist from Kansas. Oh, neither the news stories, nor the sports stories, said in so many words that I needed to be a liberal, but it was clear that the message was if you are a conservative Republican, if you hold to traditional Christian values, you need to be re-educated.
I half expected this from the Norman Transcript. After all, Norman is a liberal town, a college town, but the Oklahoman? Why, I recall a Norman Transcript sportswriter after the first home game in 2009 boasting how he was finally proud to stand up for the National Anthem – because Barack Obama had been elected president! Funny thing is, I never had given any thought to who the president was when I sang the National Anthem. I wasn't praising the government, but our common country.
But this is about the Oklahoman, a once great newspaper, which has now degenerated into just another liberal daily paper, with its daily lectures in what are supposedly straight news stories.
The AP writers are pretty open about their left-wing views, but so are the local news reporters, who have now jumped on the effort to defend the radical Norman city council members from all of us Neanderthals. Back in June, the Oklahoman ran a story on the mayor of Norman, Breea Clark, which could not have been any more of a puff piece had it been written by a high-dollar public relations firm. A recall petition garnered over 20,000 signatures to get Clark removed, but the Oklahoman reporter, Tim Willert, did not find one person to quote who had a negative thing to say about Clark in his puff piece.
The Oklahoman has also defended left-wing members of the Oklahoma City Council, such as JoBeth Hamon, who shared a Black Lives Matter graphic that equated the police with Timothy McVeigh, convicted of the Murrah building bombing. How despicable.
The defense of Hamon, a council member in Oklahoma City, and her fellow leftist council members in Norman used the same defense – they were being attacked because they are women. Actually, the criticism of Clark and her fellow female members of the Norman city council is not surprising, but it is not because they are females, but rather because they are so far to the Left.
In Norman, for example, three members of the city council actually turned their backs on a Norman resident who suggested that the city become a "sanctuary city" for unborn children. In Norman, time is given for city residents to make brief presentations, but these hard-core leftists could not have the common decency to sit and listen to a Norman resident for two minutes, or whatever it was.
Clark, however, was quoted in the Oklahoman as blaming the criticism of the female members of the Council as "bullying," resulting from them being women. "We have power now that we have not historically had," Clark is quoted as saying, "and we're in a time now where we have to flex that power." Clark added that she has been in contact with other female mayors, who are all experiencing sexism.
I wrote the author of the Clark puff piece, and asked him why he chose not to include even one negative quotation about her, and he did not respond. Even after a follow-up, he still did not bother to answer me. Is that what they teach aspiring reporters in journalism schools?
I do not think that E.K. Gaylord and his son, Edward L. Gaylord were perfect, but since the Gaylord family gave up the newspaper, it has degenerated. It would be really nice to read a daily newspaper that simply reported the news, without interjecting the reporter's liberal opinion into the story, but that seems to be a thing of the past.
Now, after reading the Oklahoman, I get depressed. I feel like I have been a naughty boy who has not yet learned that holding to traditional standards of morality is wrong. That being a political conservative is wrong. Just being a white, heterosexual male is wrong.
It has like an old friend died. R.I.P. The Oklahoman.
Steve Byas is Editor of the Oklahoma Constitution. He may be contacted at: byassteve@yahoo.com