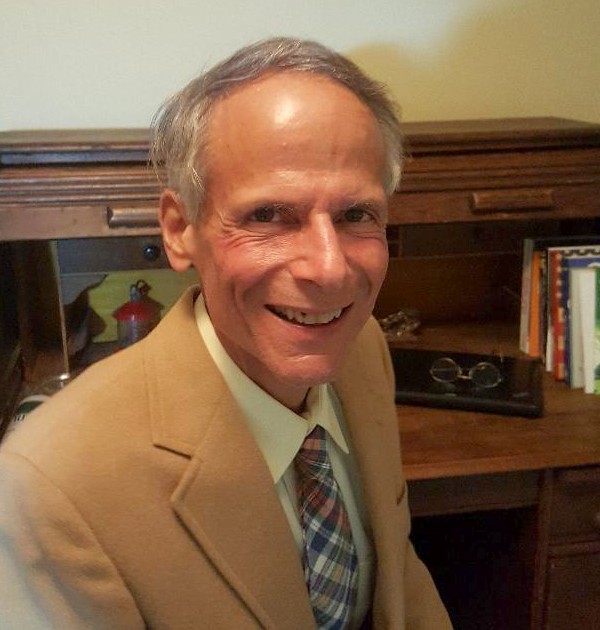 column
How to End the Chaos
We're split culturally, as most Americans seem irreconcilably at odds over issues of morality, race, ethnicity, ideology and history. Some believe our liberty-based founding as enshrined in the Declaration of Independence, the Constitution and our continued efforts to expand liberty and equal opportunity to all make us not only the envy of the world but also of world history. Others, as seen in the NY Times' 1619 Project, regard our enslavement of black people and destruction of indigenous tribes as the defining moments of our past, and believe systematic racism still infects our institutions. While most regard our nation as great and worth defending, others feel it and the western civilization from which it sprang should be dismantled.
A few other key issues exemplify America's fracture. Some see the discovery in the Constitution of a woman's right to an abortion and a right of homosexuals to marry as giant steps forward toward a more moral America. Others see those as huge strides away from our Judaic-Christian origin, and as further evidence of the moral and social decline and death that befell previous great civilizations.
Many feel our rights to freedom of religion and freedom of speech as foundational cornerstones of our exceptionalism, which is why they're enshrined in the First Amendment to the Constitution. Others see those rights as instruments of "hate" that must be abridged. Millions regard the Second Amendment's provision for the right to bear arms as absolute or nearly so, and as our last backstop of protection against a tyrannical government. Others deem this liberty as a primary reason for our domestic violence, and worthy of radical reduction. In fact, Joe Biden said that as president he wants to "defeat the NRA."
So what unites Americans? What is the common culture that most or all possess? Is it language? About 20% don't speak English in the home and no state has English-only laws in education. Is it religion? 40% say their religious beliefs conflict with mainstream culture. Is it a free market economy? Another 40% embrace at least some form of socialism. Is it the Constitution? Up to 35% would support a military takeover if crime or corruption became rampant. Is it race? 65% say it's become more common for Americans to express racist or racially insensitive views, and 45% says it's become more acceptable to do so.
It's not size either, as the United States has the fourth largest land mass and third largest population at 330 million of any country in the world.
It's nothing. We're not a country anymore, much less a nation, with a nation defined as a large body of people in a particular country or territory who are unified by common descent, history, culture or language.
This shows up most in politics, where we separate into red and blue states, urban vs. rural, weaponize social media against each other, resort to mayhem and violence when feeling disenfranchised, remain fearful if not psychotic that the "other side" might win, and, as seen recently, utilize the powers of big government and big tech to steal elections and extinguish the voices of the vanquished.
The fracture has ratcheted up at almost warp speed (Operation Warp Speed II?) since the November election, with no expectation of improvement. Outright civil war more than compromise is now a distinct possibility.
Are there solutions, or at least initiatives that might ratchet down the vitriol and reverse the increasing infringement on our constitutional rights?
More scholars and serious political thinkers see secession, or some form of radical decentralization, as our best option. Secession is the withdrawal of a group from a large entity, especially a political entity. It might be violent or peaceful, but the goal is the creation of a new state or entity independent from the group or territory it seceded from. Examples are numerous. The thirteen colonies seceded from Great Britain in the American Revolutionary War from 1775-83. Eleven southern states seceded from the United States in 1860-61 to form the Confederate States of America. Algeria seceded from France, the Soviet Union split into sixteen countries, Yugoslavia became seven, Great Britain just left the European Union (Brexit), Catalonia has tried leaving Spain, and Scotland nearly parted ways from the United Kingdom in 2014. In the U.S., there's now Calexit, which means either splitting up California into at least two states, or having it leave the union in its present form. Texas independence talk has surged, as well as the Cascadia independence movement, which would merge Idaho with parts of Oregon and the state of Washington.
In his recent book, American Secession, the Looming threat of a National Breakup, legal scholar F.H. Buckley suggests "we're now living in a secessionist moment in world history," and thinks we'd be wealthier, more peaceful, less corrupt, and more free if we divided into a smaller group of independent nations. "If there are advantages to bigness," he says, "the costs exceed the benefits. Bigness is badness." Buckley adds that the happiest countries are small in size and population and have strong senses of community. In order, the top five in the last three years have been Finland, Denmark, Switzerland, Iceland and Norway. The U.S.? 18th.
"No one in our country seems happy today," wrote newspaper columnist Chuck Bonfig a few months ago. "Our nation reminds me of those married couples who try to stay together for the children but end up making everyone around them miserable."
Retired professor and author Angelo Codevilla notes that blue and red states deal differently with matters of health, education, welfare and police. "It does no good," he says, "to insist that all do all things uniformly."
If Californians or New Yorkers want to legalize abortion on demand, but Oklahomans want to ban the practice, why not let them? Same with gay marriage, gun control, health care systems, immigration, education mandates, and a host of other policies. In a country so divided culturally, it makes no sense to allow less than 600 legislators, a few thousand bureaucrats, and nine mostly Ivy League lawyers in black robes, force one-size-fits-all solutions on 330+ million people.
Despite its advantages, secession may seem too unrealistic for many. The issue still reminds people of the Civil War and slavery in the Confederate states. Plus, the Supreme Court ruled in Texas vs. White (1869) that secession is unconstitutional, although vast historical evidence suggests the contrary.
Prof. Buckley proposes a middle ground: home rule , where states could make their own laws on divisive issues, but leave foreign policy and perhaps interstate commerce to the feds. That's what the Founders wanted, as the Constitution and the Bill of Rights make clear. Such diversity in laws would give all Americans the choice to move to whatever state or even community within that state that makes them happy.
What could be done if the federal government placed roadblocks toward more local and state control? After all, rarely do the feds voluntarily give up power.
There are two options. One involves the states bypassing the federal government to amend or abolish the Constitution. 38 states would have to ratify the change. Secession, or at least a sanctioned partition, could be the end result.
The other more plausible option is state nullification. That's a decision by a state legislature to resist a law they regard as unconstitutional. Legislation would have to pass both houses and then be signed by the governor. Or, a state could approve it directly in a referendum. Either way, nullification is a refusal on the part of the state government to enforce or cooperate with any federal law it deems to be unconstitutional.
Marijuana laws are the best example. 35 states have legalized it in some form, despite federal laws against it. Several blue states have declared sanctuary cities as havens for illegal immigrants, even though federal laws prohibit it. As well, red states could defy federal dictates on abortion, gun control, and health care and dare the feds to intervene. Often they wouldn't, because they don't have the manpower or funds to enforce unconstitutional laws on recalcitrant states.
A historical example is the Fugitive Slave Act, which passed in 1850, and required all runaway slaves, upon capture, to be returned to their masters. A few northern states passed laws declaring it unconstitutional or simply refused to enforce it.
Oklahoma has not been averse to exercising its state's sovereignty. It legalized medical marijuana in June, 2018, and may vote on recreational marijuana in the next few years. It tried to opt out of ObamaCare in 2010 and 2013, but the first bill was vetoed by the governor and the second was voted down by the state senate.
In 2009, the Oklahoma Senate and House passed House Concurrent Resolution 1028, which asserted Oklahoma's sovereignty under the Tenth Amendment to the U.S. Constitution. Its author, former state Senator Randy Brogdon, said numerous federal laws, such as the Patriot Act, No Child Left Behind, homeland security requirements and the federal stimulus program were examples of how the federal government has overstepped its powers.
In the last thirty days, state Senator Nathan Dahm (R-Broken Arrow) has filed several bills. SB135 would require a congressional declaration of war before Oklahoma National Guard units could be deployed into combat in a foreign country. Passage into law would take a step toward restoring the founders' constitutional framework for a state-federal balance regarding the state militia.
His three other bills, while not an outright assertion against federal power, would stop any state or local government entity from forcing Oklahomans to wear masks, take any immunization, or submit to contact tracing. "As we start a new year and prepare to begin a legislative session," said Dahm, "it's time to focus on the core reason for the institution of government – protecting people's rights."
The new administration, however fraudulently elected, has ambitious plans to further dilute the rights of ordinary Oklahomans. "Defeating the NRA" and imposing a national mask mandate are two of many possible impositions. Our state's citizens and legislators should resist these changes, as well as begin restoring many of the hard-won freedoms we've relinquished over the years.
Tim Bakamjian is an independent real estate broker and investor living in Tulsa. He holds a bachelor's degree in political science from Kenyon College in Ohio and a bachelor's in journalism from the University of Tulsa. He's married with one grown child. Political and economic issues have been a life-long interest. He may be contacted at: tbakamjian@gmail.com