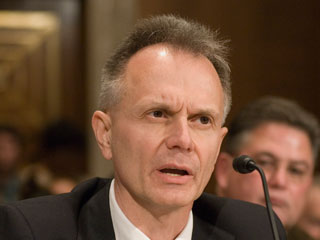 column
Why AR-15s are Here to Stay
By David Deming
In 2019, Democratic candidate for president Beto O'Rourke created a sensation when he declared "hell, yes, we're going to take your AR-15, your AK-47." President Biden campaigned on a plan for semi-automatic rifles to be registered under the 1934 National Firearms Act, the same as machine guns. Democratic legislators recently introduced bills in both the House and Senate to ban the sale, manufacture, transfer and importation of so-called "assault weapons." But a new "assault weapons" ban isn't going to happen. These firearms are here to stay.
A primary problem in banning or confiscating these guns is that facts simply don't support the professed goal of reducing deaths. According to FBI statistics, rifles of all types were only used in about four percent of all homicides in 2019 involving firearms. Handguns were used to commit murders 17 times as frequently as rifles. Astonishingly, the total number of people killed by rifles in 2019 was significantly less than those killed by "hands, fists or feet." A 2004 Institute of Justice review of the now-expired 1994 Assault Weapons Ban concluded that renewal of this legislation would likely have no measurable effect on gun violence because "assault weapons were rarely used in gun crimes even before the ban." Although there is a common perception that America is awash in a wave of mass shootings, this is purely a product of selective media coverage. It is the very rareness of mass shootings that make them newsworthy. The number of people killed by criminals with handguns on any weekend in Chicago, Baltimore, or St. Louis, is about as large as the number of people killed in a mass shooting committed with a rifle.
If rifles are banned, shooters will simply substitute handguns. In 1991, two semi-automatic handguns were used to murder 23 people at a Luby's restaurant in Killeen, Texas. The shooter who killed 32 people at Virginia Tech in 2007 also used two semi-automatic handguns. Restricting magazine capacity might have a marginal effect, but millions of high-capacity magazines are already in circulation. Nor does it take more than a few seconds to change magazines. Reportedly, ten-round magazines were used at the 2018 Stoneman Douglas school shooting, yet seventeen people nevertheless died.
Despite inflammatory rhetoric describing the AR-15 as a "weapon of war," this rifle is not currently used by any military force in the world. Standard issue military arms invariably are select-fire rifles capable of fully automatic fire. Neither is the cartridge fired by the AR-15 unusually powerful or dangerous. It has less than half the kinetic energy of the 30.06 cartridge, a round commonly used in deer hunting.
There is, in fact, little political will for new gun bans. While many leftists have proclaimed a zeal for confiscation, it is more telling that the Democratic-controlled House of Representative cannot muster enough votes to pass a ban on new sales. Democrats still remember that passage of the 1994 assault weapons ban was immediately followed by a crushing defeat in the midterm elections of that year.
Legislative attempts to ban, let alone confiscate, AR-15s are likely to run into Constitutional problems. In 2008 the Supreme Court drew the reservation that the right protected by the Second Amendment was not "unlimited." Yet the Court did state explicitly that those weapons which are protected are those in "common use." And the AR-15 is common indeed. It is frequently described as the best-selling rifle in the US and it has been estimated more than ten million of these guns are in circulation.
Legislation mandating confiscation would likely be met by widespread civil disobedience and failure to comply. From 1920 through 1933, Americans largely disregarded the prohibition of alcohol, and there is no indication that their temperament has changed. Compliance with the 2013 New York State law requiring registration of assault weapons has been estimated to be less than five percent. In 2018, New Jersey made simple possession of a high-capacity gun magazine punishable by up to 18 months in prison and a $10,000 fine. Nine months later, the number of magazines turned into the State Police was exactly zero. The fact that confiscation is highly unpalatable is even implicitly conceded by prohibitionists who invariably refer to confiscatory schemes disingenuously as "buy backs," even though it is a logical impossibility to "buy back" what was never owned to begin with.
Ironically, the only effect of the heated political rhetoric that is circulating will be to make implementation of any future ban much more difficult. Every author dreams of having their book banned, because this is the surest way to inflate sales. Similarly, promises to implement future bans on AR-15s and other semi-automatic rifles drive up sales. Last year, a record 23 million guns were sold in the US. It's estimated that about 8.5 million purchases were by individuals who have never owned a firearm before. People took note: when rioters in Minneapolis burned down a police station last year, it became obvious that the police couldn't even protect themselves, let alone ordinary citizens. As semi-automatic rifles proliferate, they become more common and thus meet the criterion established by the Supreme Court for falling under the protection of the Second Amendment. They're not going away any time soon.
Dr. Deming is professor of arts and sciences at the University of Oklahoma, and author of the series Science and Technology in World History (McFarland, 2010, 2012, 2016).