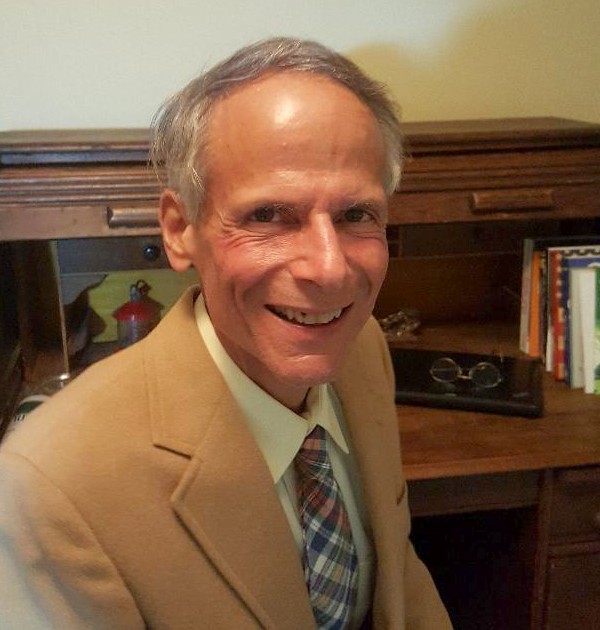 column
Charlie Kirk Comes to Oklahoma
At the ripe old age of 19, he co-founded Turning Point USA, a conservative grassroots organization which identifies, educates and trains high school and college students across the nation to promote the principles of freedom, free markets, and limited government. With more than 1,000 chapters nationwide, it's arguably the largest growing youth organization in the country. In Oklahoma, TPUSA has chapters at OU, OSU, University of Central Oklahoma (UCO) Oklahoma Baptist University (OBU), Southern Nazarene University, Rose State College, Tulsa Community College, and several high schools across the state.
Turning Point USA hosts a wide range of events on or near campuses, such as debates, training seminars, grassroots activist campaigns, film screenings, voter registration drives and free speech events. They recently completed what was billed as a "GenFree, campus tour" where Kirk gave rousing, fact-filled speeches in Dallas, Albuquerque, Nashville, Las Vegas, San Jose, Lexington, Ky, and Springfield, Mo. But he started his journey in Oklahoma, where he spoke at the Hilton Garden Inn in Edmond to a standing room only audience which included Governor Kevin Stitt. "We chose Oklahoma as our first stop," Kirk told Governor Stitt, "because it's free and because you're doing a wonderful job."
Kirk talked first of the recent mass shootings in Atlanta, Georgia. and Boulder, Colorado. On March 16, eight people, mostly Asian women, were killed at three massage parlors in the metropolitan Atlanta area. A suspect, 21 year old Robert Alan Long, was taken into custody later that day. The shootings, which some have characterized as hate crimes, come against a backdrop of rising anti-Asian sentiment in the U.S. during the Covid-19 pandemic. In Boulder, ten people, including an off-duty police officer, were killed at a King Soopers supermarket. The alleged shooter, 21 year old Ahmad Al Aliwi Al-Issa, was arrested and remains in jail.
"The gun grabbers," Kirk said, "the people who want to take away our Second Amendment constitutional rights, were too quick to label this as something opposite of the truth." Meena Harris, Vice-President Kamala Harris's niece, tweeted that "violent white men are the biggest terrorist threat to our country." Others did the same. When it turned out the Boulder shooter was a Muslum who hated Trump, the media were virtually silent. "Imagine if Donald Trump tweeted this," Kirk added, " but you substituted something other than white male."
He noted how the country has changed considerably in the last year as a result of the lockdowns and the May, 2020 death of George Floyd. Kirk called the lockdowns the "worst mistake in American history" because too many didn't follow the science, but instead followed the scientists they liked, such as Dr. Anthony Fauci. "He should be fired immediately," Kirk said,"and held accountable for the damage done to our country."
Floyd's death has been one of the most misrepresented items in the media, according to Kirk. Floyd said "I can't breathe" seven times before anyone laid a hand on him. Even if it's a questionable procedure, Minneapolis police officer Derek Chauvin was following local police code when he put his knee on the back of Floyd's neck. While Kirk thinks an argument could be made for a manslaughter charge against Chauvin, the larger issue is how this one incident has led to Critical Race Theory, being the prevailing ideology in the curriculum at most universities. The OU students in the audience voiced agreement with that assessment.
Labeling Critical Race Theory a "sinister and bigoted philosophy." Kirk believes we've made the color of our skin the most important thing in our country. "If you thought that ten years ago," he added, "you'd be labeled a bigot."
This dangerous belief prevails not just on college campuses but throughout the media, military, entertainment industry and large corporations. It says that white people suppress black people all the time and that you're guilty because of your race, not your individual character. Critical Race Theory leaves no room for argument, free speech, nuance, growth or historical understanding. It seeks to cancel anything they perceive as past evidence of racism. That's what lies behind efforts to censor Dr. Suess books, Aunt Jemima pancake mix and the classic movie, "Gone With the Wind."
If you encounter people who are victims of this cancel culture, Kirk advises that you "stand by them and push back against this garbage... it's so destructive to our country."
Kirk heaped praise on our Founding Fathers and their role in framing the U.S. Constitution in the late 18th century. He called the Constitution a "pro-human document," that exists to not only limit government but more importantly, to protect the natural liberties given to us by God. Such liberties include freedom of speech, worship, consciousness, self-defense, property and happiness. It grants the states their own sovereignty. "Oklahoma shouldn't be told what to do by New York or California," he said. The Constitution also slows down the spread of tyranny, where it takes at least six years (the term of a U.S. Senator) to take over everything. Plus, it allows for redress if a citizen's rights are abridged.
Corporate oligarchy, he believes, is a bigger threat to our liberties. While average citizens have some recourse against the government, they have next to none against Google, Facebook, Amazon or other big tech giants. Google, for instance, controls 92% of the search results and has enormous influence over what we know, think and feel. While up to 40% of small businesses have failed in the last year, Amazon has greatly profited from the continued lockdowns, a situation Kirk finds fishy. It's founder, Jeff Bezos, is now worth 155 billion dollars. "Let's break them into 15 companies and send them to states such as Oklahoma and Kansas," he says.
Speaking of lockdowns, Kirk says Florida shows us that the cost to locking down the country or a particular state is far worse than the alternative. "Florida has open businesses, open schools, no statewide mask mandate and the second oldest population in the country. But they're doing unbelievably well across the board," he says. Meanwhile, many states with the most restrictions, such as New York, New Jersey, Pennsylvania and California, still have some of the highest death rates.
Perhaps the most important part of Kirk's speech was when he laid out his vision of the conservative agenda – for now and in the near future.
"We must have a pro-human agenda in everything we do, which includes protecting those who can't protect themselves in the womb," he said. (A remark which met with great applause). "We care about family formation, about making our young people live full, complete lives with developed character. We don't bow down to the corporate oligarchy and we don't allow our 18-21 year olds go 80 to 90 thousand dollars in debt and searching for a job that could disappear overnight."
As part of that vision, Kirk said trade, war and immigration are the paramount political issues. There's a "uni-party" of Democrats and establishment Republicans that wants the U.S. involved in endless foreign wars, supports almost unlimited immigration to maintain power (for Democrats) or put profits over patriotism (Republicans), and who push for bad trade deals that end up shipping American jobs to China. Conservatives must fight these actions, Kirk says, by holding their senators and congressmen to the America First agenda originally advocated by former President Donald Trump.
In concluding his remarks, Kirk made more important points:
– Conservative issues are 80% winning issues. The movement is gaining incredible traction because the left has laid bare their unpopular, anti-American agenda.
– We're the least racist, most benevolent, most creative country in the history of the world. Our founding principles have made that so. They can only be preserved and advanced by our constant commitment.
– Our country is on the verge of population collapse. The Bible tells us to be fruitful and multiply. Teach people that children are necessary.
– Climate change is not an existential threat. It's designed for one thing: power and control.
– Fewer young people should attend four year colleges. Forty percent don't graduate and end up hopelessly in debt. We need more people who work with their hands. Take a gap year, find out what you want to be, and mentor under someone who's good at it.
Kirk then introduced Governor Stitt, who was met with wild applause."Your governor has shown courage and guts," Kirk said. "You should be very thankful for that."
"We're all about freedom in the state of Oklahoma," the governor said. "We're one of only nine states that didn't shut down, and we didn't do a state mask mandate. Our numbers are not much different than other states that took much more draconian measures."
Stitt said he took some bullets last spring, and hammered public school officials to stay open. (In fact, the Tulsa Public Schools superintendent called him a "bully"). "But I'm now happy to report that every school In the state IS open."
Stitt added that he's giving an economic development award to California Governor Gavin Newsom. "His policies have done more for economic development in the state of Oklahoma. Commerce has never been bigger."
He ended by urging the audience, as did Kirk, to stay engaged and stay involved. "And be bold," he said. "The Bible teaches us 365 times to be not afraid."
Tim Bakamjian is an independent real estate broker and investor living in Tulsa. He holds a bachelor's degree in political science from Kenyon College in Ohio and a bachelor's in journalism from the University of Tulsa. He's married with one grown child. Political and economic issues have been a life-long interest. He may be contacted at: tbakamjian@gmail.com