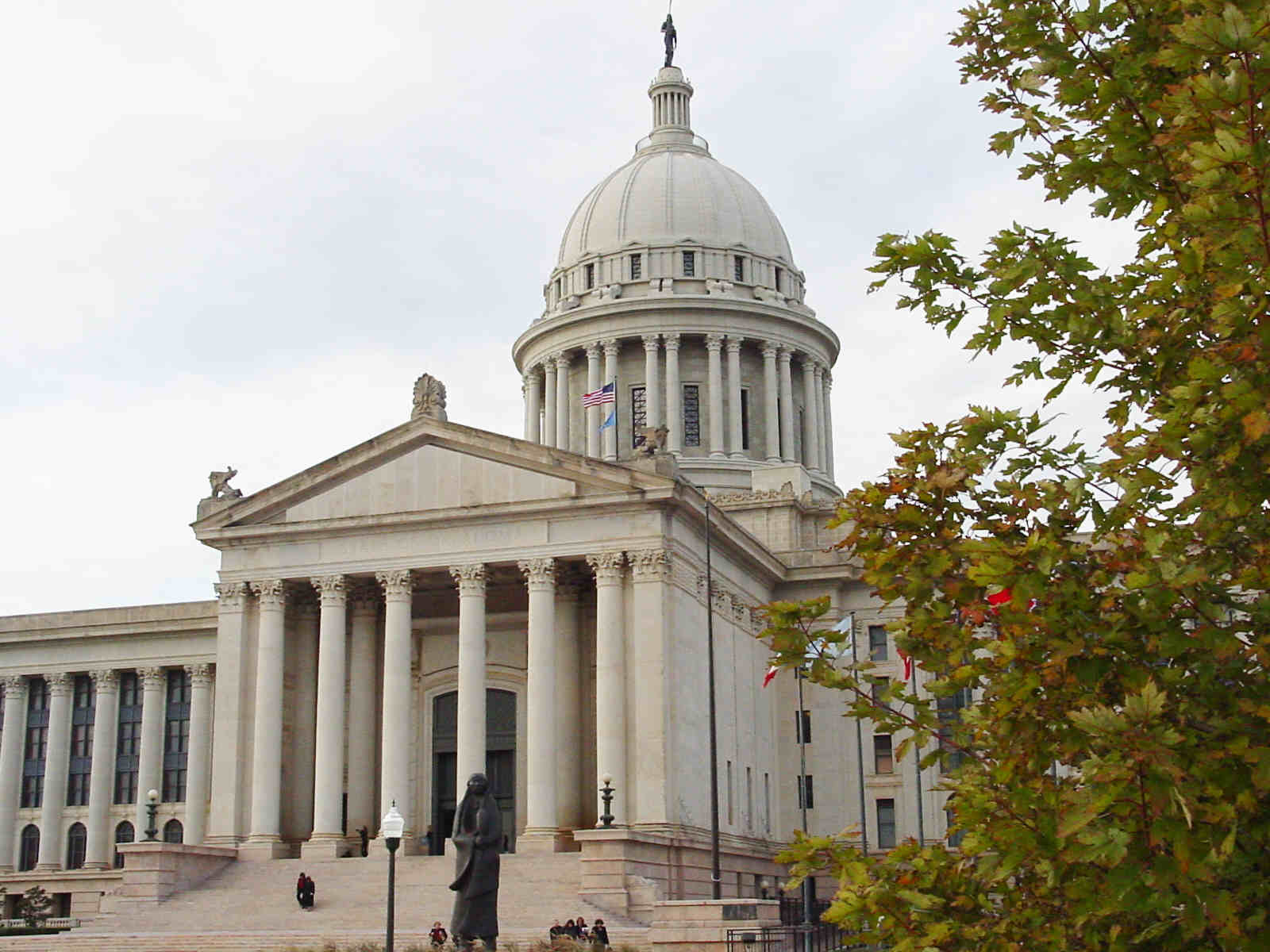 tidbits
Tidbits for Summer 2021
Congratulations to a new crop of conservatives in the Legislature. Four new senators and six new representatives elected in 2020 made the Top Conservatives list based on their scores on the 2021 Oklahoma Conservative Index. Topping this group is Rep. Wendi Stearman (R-Collinsville) who scored a perfect 100%, voting the conservative position on all ten bills. She was one of only five legislators earning a perfect score this year. The other top rated freshmen in the House, all scoring 90%, are Steve Bashore (R-Miami), Gerrid Kendrix (R-Altus), Eric Roberts (R-Oklahoma City), Rick West (R-Heavener), and Danny Williams (R-Seminole). The top rated freshmen in the Senate, also scoring 90%, are George Burns (R-Pollard), Shane Jett (R-Shawnee), Cody Rogers (R-Tulsa), and Zack Taylor (R-Seminole). Senators Jett and Taylor previously served in the House. Rep. West previously served a term in the House in 2017/2018.
Top Liberal Freshmen
At the opposite end of the spectrum, one new senator, and two new representatives made the Top Liberals list. All three scored zero on the 2021 Oklahoma Conservative Index. The liberal new senator is JoAnna Dossett (D-Tulsa). The representatives are Jose Cruz (D-Oklahoma City) and Mauree Turner (D-Oklahoma City).
Oklahoma Congressional Delegation Rated
In the latest ratings published by The New American magazine, which rated members of Congress on their fidelity to the principles of the U.S. Constitution, Oklahoma's congressional delegation did well, this time. Tom Cole, who represents the fourth congressional district, scored 100% to lead the delegation. The other members of the House of Representatives who represent Oklahoma – Kevin Hern, Markwayne Mullin, Frank Lucas, and Stephanie Bice – all earned 90% scores. In the Senate, James Lankford made a 90% score, while Jim Inhofe scored 80 percent.
State GOP Chairman Backs Lahmeyer
The Oklahoma Republican Party Chairman John Bennett has endorsed Jackson Lahmeyer in the Republican primary race for the U.S. Senate seat held by Senator James Lankford who is up for election in 2022. Since state party chairmen rarely make endorsements for a candidate in a primary race, especially if the incumbent is a member of their own party, the announcement took many by surprise. Lahmeyer, the 29-year-old pastor of the Sheridan Christian Center in Tulsa is challenging Lankford for the nomination. Lahmeyer has been critical of Senator Lankford for Lankford's lack of support for President Donald Trump. Lankford was among more than a dozen senators who initially objected to the certification of 2020 election results from Pennsylvania and Arizona, but changed his mind after insurrectionists entered the U.S. Capitol on January 6. Bennett says his endorsement is a personal choice, and is not in his official capacity as party chairman.
Legislators Announce Latino Caucus
Sen. Michael Brooks (D-Oklahoma City) and Rep. Ryan Martinez (R-Edmond) were joined by Sen. Jessica Garvin (R-Duncan) and Rep. Jose Cruz (D-Oklahoma City) in announcing the formation of the bipartisan, bicameral Legislative Latino Caucus. Brooks said the caucus will help better address the unique needs of the state's fastest growing population, the Latino community, while also celebrating and recognizing their contributions to Oklahoma's economy. "This is an exciting opportunity for Oklahoma's Latino community. Our people make up over 11% of the state's population, own more than 10,000 businesses and have buying power approaching $8 billion annually," Brooks said. "This caucus will ensure the legislature stays informed of the Latino community's economic and cultural contributions to our state. We also will ensure their voices are heard and their needs and concerns addressed."
The four founding members will spend time this interim visiting with the Latino communities and leaders in their respective districts and establish the bylaws and membership qualifications for the caucus. When the final census data is released later this year, they will use it to determine which legislative districts have significant Latino populations and invite those members to join the caucus next session. "The Latino community is strong in Oklahoma with over 440,000 voices. Every area of our state government is impacted by these incredible people, from the workforce to our schools, and let's not forget their strong family values," Martinez said. "We want our fellow Latinos to know that they have a voice in the Oklahoma Legislature, and now they have a platform to really get involved and bring about positive change for their families and our state."
Legislative Black Caucus Leaders
The Oklahoma Legislative Black Caucus recently announced a new chair and vice-chair/treasurer to lead the group. Rep. Jason Lowe (D-Oklahoma City) is the new Black Caucus chair. Lowe is in his third term as a state representative and has been a member of the Black Caucus since 2016. "As chair of the Legislative Black Caucus, my goal is to facilitate more thoughtful conversations surrounding race and diversity, that provide room for progress, equity, and more inclusive policy that seeks both racial and social justice," Lowe said. Rep. Monroe Nichols (D-Tulsa) is the new Black Caucus vice chair and treasurer. Nichols is in his third term as a state representative and has also been a member of the Black Caucus since 2016. "People may ask 'what does success for the Black Caucus look like.' It looks like an Oklahoma that chooses equality and progress over bigotry and outdated ideas," Nichols said.
Women In Government State Directors
Two members of the Oklahoma House of Representatives, Rep. Melissa Provenzano (D-Tulsa) and Rep. Jadine Nollan (R-Sand Springs), have each been chosen to serve as an Oklahoma State Director for Women in Government (WIG). The organization, headquartered in Washington, D.C., is a national non-profit, non-partisan organization of female state legislators. As a non-partisan organization, WIG says they aim to have party parity in all leadership positions, with up to four State Directors in each state. WIG says they are committed to party parity and diversity, equity, and inclusion in all forms. "State Directors are WIG's go-to ambassadors in the states," said Lindsey Eggsware, the WIG communications coordinator. "Appointed by a national Board of Directors comprised entirely of elected state legislators, State Directors are legislative leaders who keep WIG informed about pressing policy issues in their states." Rep. Provenzano said. "For most of our country's history, the government has been a male-dominated arena. That is changing. We are beginning to see more parity. There is a lot of work left to do, but with organizations like Women in Government, I know we can get there." Rep. Provenzano scored zero on the 2021 Oklahoma Conservative Index, while Rep. Nollan scored 80 percent.
Oklahoma Lands Electric Vehicle Company
On June 17, Governor Kevin Stitt and the Oklahoma Department of Commerce secured a historic electric vehicle manufacturing investment as Canoo announced a commitment to create more than 2,000 jobs and build its first mega microfactory on a 400-acre site at the MidAmerica Industrial Park located near Tulsa. The industrial park is a 9,000-acre complex in Pryor, Oklahoma, strategically located near some of the Nation's most highly traveled thoroughfares. Oklahoma is providing Canoo more than $300 million in tax incentives. Canoo Chairman and CEO Tony Aquila invited Governor Stitt and Secretary of Commerce and Workforce Development Scott Mueller to the company's inaugural investor relations day at the Texas Motor Speedway to make the announcement. "Oklahoma has always been a pioneer in the energy industry, and this partnership with Canoo shows that our state is an innovation leader in electric vehicle technology," Governor Stitt said. "We are thrilled to partner with Canoo and Chairman and CEO Tony Aquila to provide high-paying jobs for Oklahomans and position America as the global leader for vehicle manufacturing for decades to come."
Aquila praised the governor for his focus on innovation to diversify the state's economy and Oklahoma's business-friendly policies. Canoo's mega microfactory is targeted to open in 2023 and will include a full commercialization facility with a paint, body shop, and general assembly plant. The plant, at full capacity, will be able to build over 150,000 of its pod-shaped seven-seat vans it calls "lifestyle vehicles" each year. Canoo also has plans to introduce a multipurpose delivery vehicle and a pickup truck.
Board of Equalization Certification
On June 21, the state Board of Equalization, chaired by Governor Kevin Stitt, voted to certify revenue and expenditures for the Fiscal Year 2022 (July 1, 2021 - June 30, 2022) budget, that includes an estimated $884 million in unspent/unencumbered funds. The overall total budget increased by $308,334,399, or 3.2%, since the February Board of Equalization certification. The Legislature appropriated $9,064,748,251. "Oklahoma's economic future has never looked brighter," said Governor Stitt. "I am proud of the decisions we made with the Legislature during the 2021 legislative session to ensure that money is returned to the taxpayer via tax cuts for all Oklahomans while also replenishing our state reserves and cash to a record $1.3 billion."
State Gross Receipts Set Records
Oklahoma's expanding economy pushed Gross Receipts to the Treasury into record high territory for both 12-month revenue and June collections, State Treasurer Randy McDaniel announced on July 7. Receipts of $14.32 billion during fiscal year 2021, which ended June 30, are the highest on record during any 12-month period in Oklahoma history. Collections of $1.54 billion from the past month are the highest for any June.
"Positive economic news of this magnitude is reassuring," State Treasurer Randy McDaniel said. "The economic picture in Oklahoma is still developing, but it's clearly much improved from where we were a year ago during the depths of the pandemic."
The substantial increase in gross receipts can be attributed to growth in economic activity along with some non-economic factors, including more than $10 billion in direct federal payments to Oklahomans in response to the pandemic and the timing of income tax payment deadlines.
Last year's income tax deadline was delayed from April to July, so it's included in the current 12-month report along with payments due this year. In addition, June receipts are boosted by the change in this year's income tax payment deadline from April to June. Total income tax collections are up by more than 21 percent for the fiscal year and 73 percent for the month.
McDaniel said oil and gas gross production tax collections show the biggest percentage increase of all major revenue sources for the month. Gross production receipts of $79.7 million are up by more than 300 percent from June of last year when payments were at a record low due to depressed oil prices.
Other Oklahoma Economic Indicators
The Oklahoma Business Conditions Index expanded its growth in June. The monthly index was set at 73.6, up from 68.9 in May. Numbers above 50 indicate economic expansion is expected during the next three to six months. The May unemployment rate in Oklahoma was reported as 4.0 percent by the U.S. Bureau of Labor Statistics. The state's jobless rate was down from 4.1 percent in April and from 9.5 percent in May 2020. The U.S. unemployment rate was set at 5.8 percent in May.
New State Chief Operating Officer
On July 13, Governor Stitt announced that Steven Harpe will take over as Oklahoma's next Chief Operating Officer to oversee cabinet secretaries and state agencies. Harpe will retain his role as executive director of the Office of Management and Enterprise Services (OMES) and continue to serve on the governor's cabinet as deputy secretary of digital transformation and administration. He replaced Chief Operating Officer John Budd who submitted his resignation effective July 2. Before serving in state government, Harpe served as chief information officer of Gateway Mortgage Group, one of the Nation's largest independent mortgage companies which was founded by Stitt. Harpe has more than 31 years of experience managing technology solutions globally for companies such as American Airlines, Sabre, HireRight, Capital One, and CGI.
Court of Civil Appeals Appointment
On July 21, Governor Stitt announced the appointment of Gregory Blackwell to the Oklahoma Court of Civil Appeals. This is the governor's fourth appointment to the Court. He was one of three applicants provided by the Judicial Nominating Commission for the governor's selection. Blackwell has practiced law for 17 years. He attended the University of Oklahoma, where he received both his Bachelor of Arts in Letters and his Juris Doctor. Upon graduating, Blackwell served as a federal judicial clerk to the Honorable Michael Mihm on the Central District of Illinois. In 2005, he began working for the United States Department of Justice in the Environment and Natural Resources Division, where he defended the U.S. and numerous federal agencies in complex environmental litigation. Blackwell moved back to Oklahoma City in 2008 and worked in the land department of Chesapeake Energy Corporation and then served as head of all appellate litigation at Ball Morse Lowe, PLLC. Prior to his appointment, Blackwell has been a staff attorney for Judge Bay Mitchell on the Court of Civil Appeals in Oklahoma City. Blackwell's appointment fills the vacancy for District 3, Office 1, created by the retirement of P. Thomas Thornbrugh.
Oklahoma Attorney General Mike Hunter Resignation
Oklahoma's state attorney general Mike Hunter announced on May 26 that he was resigning effective June 1. The announcement came just days after filing for divorce from his long-time wife. It also followed rumors that he had an affair with an employee of the state Insurance Department who had filed for divorce in April. "Regrettably, certain personal matters that are becoming public will become a distraction for this office," Hunter said in a statement. "I cannot allow a personal issue to overshadow the vital work the attorneys, agents and support staff do on behalf of Oklahomans." Prior to the resignation announcement, it was expected that he would run for reelection in 2022. Hunter previously served as Oklahoma Secretary of State and was named attorney general in 2017 by Governor Mary Fallin after Scott Pruitt became Administrator of the Environmental Protection Agency in the Trump Administration. He was elected to a full term in 2018.
New Oklahoma Attorney General
On July 23, Governor Kevin Stitt announced the appointment of John O'Connor to serve as the Attorney General for the State of Oklahoma. Under the Oklahoma Constitution, the Governor has the authority to fill the position should the office be vacated prior to the term's expiration. O'Connor will fill the unexpired term ending January 9, 2023. O'Connor says he intends to be a candidate for election to a full term in 2022. O'Connor is an attorney at Hall Estill, a Tulsa-based regional full service law firm. He has 40 years of experience in the field of law, focusing on civil litigation including complex commercial and general civil litigation. In 2018, President Donald Trump nominated O'Connor to serve as a United States District Judge for the Northern and Eastern Districts of Oklahoma. He earned a Bachelor of Arts degree in political science from Oklahoma State University and graduated law school from the University of Tulsa College of Law.
Drummond Running Again for Attorney General
Following the news of former Attorney General Mike Hunter's resignation, Gentner Drummond of Tulsa announced he will seek the Republican nomination for Attorney General again in 2022. Drummond served as an Air Force pilot during the Gulf War, and is an attorney, rancher, and businessman. He challenged Hunter in the 2018 GOP primary elections. He had not previously been active in the Republican Party and contributed to liberal Democrat candidates who ran against Sen. Jim Inhofe, Sen. Tom Coburn, and Rep. Jim Bridenstine. He finished in second place to Hunter in the June primary election. This gained him a spot in the runoff primary with Hunter which turned into a hotly contested campaign. Hunter narrowly won the runoff with slightly over 50% of the vote over Drummond.
Race for State Treasurer
Incumbent Republican State Treasurer Randy McDaniel, elected in 2018, announced he will not seek reelection. Prior to his election as State Treasurer, McDaniel served in the Oklahoma House of Representatives where he was the Chairman of the House Banking, Financial Services and Pensions Committee. McDaniel began his career in banking and then worked for more than twenty years as a financial advisor for both individuals and institutions. Two Republicans have already announced they will seek the office of State Treasurer in 2022.
Oklahoma County Clerk David Hooten was the first candidate to announce for the open seat for State Treasurer. Hooten is a small business owner and professional musician who has written campaign jingles for several Oklahoma politicians and released 20 albums. An internationally renowned musician, Hooten is a Grammy and Emmy nominated trumpet player. In 2016, Hooten filed for Oklahoma County Clerk, and in the Republican primary elections defeated incumbent Claudia Caudill, and went on to victory in the General Election. As County Clerk he functions as the comptroller for Oklahoma County, manages its accounting, budgeting, payroll, accounts payable, inventory and financial reporting systems. He serves as the recorder of deeds and all other land records for the state's most populous county.
State Rep. Todd Russ (R-Cordell) is term-limited and cannot seek reelection to the House next year. He has a 69% cumulative average on the Oklahoma Conservative Index rating state legislators, but earned an 83% score in this year's ratings which earned him a spot on the Top Conservatives list. Russ has more than 35 years of banking experience. He served as President and CEO of Washita State Bank in Burns Flat from 2003-2008. Russ sold the majority of his bank stock and began management consulting with banks and businesses in 2008. During his banking career, Russ served as a director of the Oklahoma Bankers Association (OBA) and Chairman of OBA's Small Bank Council.
Corporation Commission Seat
Senate Majority Leader Kim David (R-Porter) announced she will seek the open Oklahoma Corporation Commission seat in 2022. David will be term-limited from running for reelection to the Senate in 2022. The open seat is currently held by Republican Commissioner Dana Murphy who cannot seek reelection due to term limits. "For the past decade, I've fought to ensure Oklahomans have reliable, affordable energy and strong infrastructure," David said. "Serving on the Oklahoma Corporation Commission is the next step in continuing this important work while growing jobs and opportunities in our state." Sen. David has a 62% cumulative average on the Oklahoma Conservative Index rating state legislators, but earned an 80% score in this year's ratings.
State Superintendent Race
The State Superintendent of Public Instruction post will be open in 2022 as incumbent Superintendent Joy Hofmeister cannot seek reelection due to term limits. Three candidates have already entered the race for the open seat.
Dr. John Cox of Peggs, is a career government educator working as a math teacher, coach, and administrator. He was the Democrat nominee for the office in 2014 and 2018, losing both times to Hofmeister. This time he is running as a Republican. He is in his 27th year as a school superintendent and his 35th year in the field of education. He also served as an adjunct professor of education at Northeastern State University in Tahlequah, and currently teaches at Mid American Christian University. Cox earned a doctorate at Oklahoma State University.
Oklahoma Education Secretary Ryan Walters has joined the race for the Republican nomination. Governor Stitt appointed Walters as Education Secretary in September 2020. He also serves as executive director of Every Kid Counts Oklahoma. He previously taught history at McAlester High School, and currently teaches AP U.S. History at Millwood High School and McAlester High School . "As an educator myself, I have enjoyed following my students and seeing how their education in my classroom and countless others directly contributed to their personal success. I will not stop until every Oklahoma student is given the educational opportunities to succeed to their highest potential. That is what is driving my run for state Superintendent," Walters said.
Shawnee Public Schools Superintendent, Dr. April Grace, is also in the Republican race. She has worked in education for more than 30 years, and has served as Superintendent in Shawnee since 2016. Grace says she's ready to take on the challenge after working through the pandemic. "We always face challenges, and challenges are no stranger to me. In Shawnee we opened our schools 5 days a week in the fall of last year by providing four different options to our families. While it was challenging, I am proud to say we closed school more days due to weather than to COVID." She says as State Superintendent she will work to ensure families' voices are heard and our children's educational needs are met. "Understanding that critical race theory has no place in our PK-12 classrooms, I will ensure strong unbiased curriculum standards for our students and work to keep educators focused on meeting the needs of students and teaching our standards," said Grace.
State Legislative Redistricting Plans Approved
Under the Oklahoma Constitution, the Legislature must redraw its legislative and congressional district boundaries to reflect changes in population every 10 years following the decennial Census. The Legislature plans to reconvene in a special session this fall to complete congressional redistricting and will also make any necessary adjustments to the legislative districts upon the release of final Census data. The release of the new Census data has been delayed by the federal government until September 30 due to the pandemic.
The redistricting plans for the state legislative districts had be completed by May 28, 2021, the constitutionally mandated conclusion of the first regular legislative session following the end of the census. On May 12, the Oklahoma House of Representatives and the Oklahoma Senate each in bipartisan and overwhelming votes approved new legislative district maps. Governor Stitt later signed the plans into law. The plans were based on Oklahoma's population per the U.S. Census Bureau's 2015-2019 American Community Survey, which set the statewide population at more than 3.9 million people. Congressional redistricting does not have as specific of a deadline.
The state House and Senate, from December to March held 22 town hall meetings – 18 in person and four virtual – to solicit input from the public. All Oklahomans were invited to attend, ask questions, submit testimony and talk to lawmakers and staff about what makes the most sense for their community. Meetings were livestreamed, when possible, and recorded and archived on the House and Senate websites. Redistricting maps and all related materials are available for review on the redistricting websites of the House and the Senate. The public can submit questions to the Senate at any time via email at redistricting@oksenate.gov and to the House via email at: redistrictoklahoma2020@okhouse.gov
The Legislature has initiated the process for redrawing Oklahoma's five U.S. House districts. Townhall meetings were held in each of the five districts in July. There have also been two statewide virtual townhalls. Once the final Census data is available, the comments from the meetings will be considered as the new district maps are drawn.
Match Constitutional Carry to Voting Age
In honor of Oklahoma's official Second Amendment Day on June 28th, Sen. Nathan Dahm (R-Broken Arrow) filed Senate Bill 1093 to further expand the right of the people of Oklahoma to keep and bear arms. "The people have a Constitutionally protected right to keep and bear arms," Dahm said. "Just as they have the right to vote starting at 18, they should not have to wait until turning 21 to exercise their right to self-defense." Under the measure, those who meet the age requirements to vote as outlined in section 1, Article III of the Oklahoma Constitution, would also have the right to Constitutionally Carry a firearm either openly or concealed. The age for voting in the Oklahoma Constitution is 18. "The primary function and responsibility of government is to protect individual rights," Dahm said. "This bill will allow people who currently can vote but currently can't exercise their Second Amendment rights to have both rights protected for them." Oklahoma became the fifteenth state to approve Constitutional Carry in 2019 with Governor Stitt signing it into law as his first measure to act upon. Since then, 21 states are now Constitutional Carry states.
Oklahoma Turnpikes Going Cashless
The Oklahoma Turnpike Authority (OTA) is transitioning to a "cashless" toll collection system. The new system called "PlatePay" captures a vehicle's license plate information and a billing statement is generated and sent to the vehicle's owner. Motorists will no longer stop and pay at toll booths. PlatePay tolls are about 75% higher than paying tolls with a PikePass, In 1991 OTA introduced the PikePass which is mounted on the vehicle's windshield and records when the vehicle enters and exits toll roads. It is estimated that there are currently 2.1 million PikePass holders. In 2017, OTA implemented the PlatePay system at the Peoria/Elm Interchange exit on the Creek Turnpike in Jenks to test the cashless system. On July 25, 2021, it was implemented on the John Kilpatrick Turnpike in Oklahoma City. In 2022 it will be expanded to the rest of the Creek Turnpike in Tulsa and the H.E. Bailey Turnpike that runs from south Oklahoma City to Lawton. OTA plans to have all toll plazas transitioned by 2025. The state's busiest turnpikes, the Will Rogers Turnpike and the Turner Turnpike, will be the last to transition. OTA hopes the PlatePay system will reduce accidents at toll plazas, and be more convenient for motorists. It will also reduce costs for OTA which has over 100 toll booth workers. They are encouraging more customers to join the PikePass system. A PikePass can be obtained at any PikePass retail outlet.
House Democrats Call for Emergency Declaration
Four Oklahoma House Democrats released statements on July 26 calling for Gov. Kevin Stitt to reinstate the emergency declaration for COVID-19. The statements follow several schools, including Broken Arrow, Owasso, and Stillwater, announcing policies to not quarantine students who have been exposed. State Representatives Andy Fugate (D-Del City), Melissa Provenzano (D-Tulsa), Trish Ranson (D-Stillwater) and John Waldron (D-Tulsa) each issued statements. Rep. Provenzano said, "Our little ones cannot get the vaccine, and they are getting sick in larger numbers with the Delta variant. We must be able to take the steps necessary to protect the lives of those who cannot protect themselves." Rep. Ranson said "After speaking to leadership in some of these districts, it is becoming clear that they are following guidance from the state health department, which is concerning since the policies are not consistent with CDC guidelines." All four legislators scored zero this year on the Oklahoma Conservative Index.