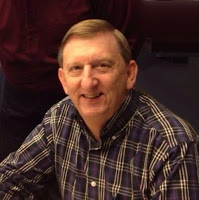 column
A Tale of Two Universities
By Steve Byas
Oklahoma's two major universities – OU and OSU – are competitors for students, in athletics and just about everything else, but one thing they agree on is that they are dedicated to imposing a leftist world view on the campus.
Now, if these two schools were private institutions, I suppose they could be as authoritarian as they wish, although it violates the idea of the university – you know, unified in the goal of advancing knowledge, while the way to get there is diverse, in a community of scholars. But OU and OSU are taxpayer-supported institutions. As such, they really should not, as an institution, be promoting only a left-wing world view.
But they do.
For example, OU has about 35 faculty members in the history department. Of that 35, how many do you think are registered Republicans? If you guessed ZERO, go to the head of the class. I mean zero – not even a RINO.
Take the case of OU and its brutal treatment of Kylee McLaughlin. McLaughlin was a captain on the OU volleyball team. Then the team was forced by its coach to watch a film, which included the typical leftist lines about white institutional racism, and how Donald Trump is a big white supremacist. She was asked what she thought about the film, and she said she disagreed with some parts of the film.
For that she was called a racist who did not fit into the culture of the team. She was told she would no longer be allowed to play, and would have to undergo "growth" training – so she could be re-educated, like they used to re-educate dissidents in the old Soviet Union or in Mao's China. The coach certainly has a right to her opinion, like any other person in Norman, but she had no right to make a player conform to that political viewpoint to play college basketball.
Of course, the administration at OU has the same leftist political viewpoint, so this was just fine. But at OSU, another coach was publicly castigated by that school's administrators for his political opinions. Football Coach Mike Gundy wore – on a fishing trip – T-shirt of the One America News Network, which is considered by those on the Left as "far right."
Note that Gundy did not show up at practice wearing the shirt. He did not force his players to watch the network in order to fit into his culture.
Yet, one player – from Canada – was offended. Running back Chuba Hubbard fumed on Twitter, "This is completely insensitive," adding, "I will not be doing anything with Oklahoma State until things CHANGE."
In other words, at OU a coach can impose left politics on the players, but at OSU, a coach cannot hold conservative opinions. Rather than support Gundy, the OSU administration condemned him.
OSU President Burns Hargis, who at one time was a Republican candidate for governor (a RINO who garnered all of 18 percent of the vote), weighed in, "We will not tolerate insensitive behavior by anyone at Oklahoma State."
Behavior? Wearing a T-shirt?
Naturally, Hargis and Hubbard made the whole conflict a racial issue. This is the horse the Left is riding now. Declare anything and everything about race, in order to get everyone to bow down to their world view. Gundy, no doubt facing the loss of his job, capitulated, and said, "In light of today's tweet with the T-shirt I was wearing, I met with some players and realized it's a very sensitive issue," adding, "I'm looking forward to making some changes."
It reminds one of the Chinese Cultural Revolution, when those who dared to differ with Mao were forced to wear dunce hats and apologize for their crimes.
This is the same Coach Gundy who several years ago delivered the famous, "I'm a man, I'm 40!" rant, in defense of a black quarterback, who had been ridiculed by a reporter with the Oklahoman newspaper, writing in a column how the player was coddled by his mother, who fed him some chicken after a game in which OSU lost.
At OU, President Joseph Harroz has said, "The absolute most important thing to me is that we get it right around diversity and inclusion." At Harroz's OU, students in the College of Architecture are going to be graded on "antiracism."
OU and OSU may be going their different ways – OU to the Southeastern Conference, and OSU remaining in the Big 12 Conference, but it appears they are together on what they consider important: promoting an atmosphere of hostility to anyone with a political, social, or religious opinion they don't like.
Steve Byas is Editor of the Oklahoma Constitution and author of several magazine articles and books, including History's Greatest Libels.