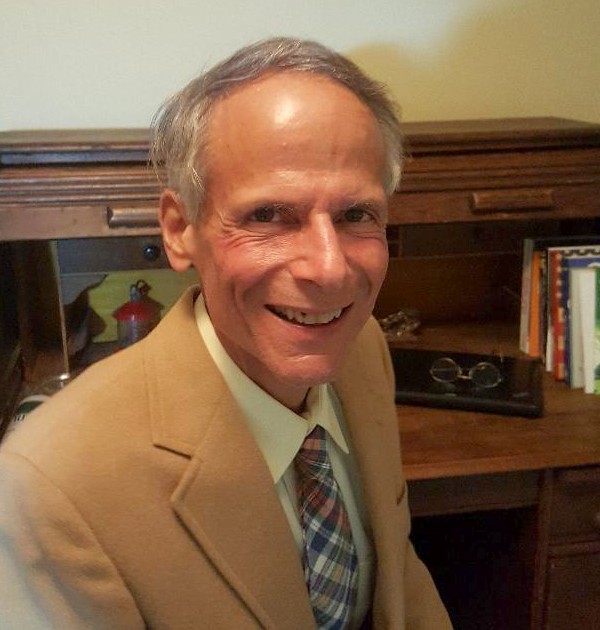 column
Lahmeyer Takes Aim at Lankford
Two days later, Lankford went one step further. He apologized to black voters for opposing the outcome of the presidential election in states with large African American populations. Somehow, Lankford equated his original objection to the suspicious November 3rd, 2020 results with disenfranchising minority voters across the country.
Jackson Lahmeyer got very upset when he saw his U.S. Senator "cave like an absolute coward." He kept griping to his wife, Kendra, who finally told him to "stop griping and do something about it," like run for the U.S. Senate. After twenty of his business associates and General Michael Flynn encouraged him (in fact, Flynn said, "You're going to run and you're going to win.") and Lahmeyer jumped in.
He didn't need this. Happily married with five children, Lahmeyer runs a successful small business and has been pastor of Sheridan Church in Tulsa since 2017. He's been a relative unknown to the public, who has never even run for school board.
However, his campaign has generated considerable enthusiasm. He's cris-crossed the state for months, drawing large crowds at rallies in Tulsa, Oklahoma City, Norman and Enid. He's spoken at sold-out rallies nationwide as part of Clay Clark's Reawaken America Tour. Besides General Flynn, he's garnered endorsements from veteran political consultant Roger Stone, Sebastian Gorka, Mike Lindell and Jenna Ellis, as well as Oklahoma Republican Party chairman John Bennett and state senators Warren Hamilton and Sean Roberts.
He's also received donations from 6,000 different supporters, raised almost $500,000 in the first two fiscal quarters (unheard of for a newcomer), attracted more than 40,000 Facebook followers and almost 20,000 each on Instagram and Twitter.
A recent campaign poll of more than 1,000 likely Republican primary voters also had encouraging signs. Lankford's approval rating among primary voters is under 50%, a danger sign for an incumbent. Of those polled, 82% say the election was stolen, and that election integrity is the #1 issue. There are 91% of likely voters who say they will support an outsider over an incumbent who has ties to Mitch McConnell. (Lahmeyer won't back McConnell under any circumstances, while Lankford has received campaign money from McConnell-backed groups). And, 53% prefer an outsider while a meager 6% prefer a career politician.
Lahmeyer understands that so many Oklahomans know little or nothing about him. They're living their lives, but recognize Lankford's name. The campaign's goal over the next six months is to get their message out through campaign appearances, mailers, radio, TV and social media to likely Republican primary voters. If they can do that, win their support, and perhaps get President Trump's endorsement, they can win.
THE CASE AGAINST LANKFORD
Election integrity is the issue which affects all others. Had James Lankford, most of his Senate colleagues and Vice President Mike Pence not certified the fraudulent electoral votes, Donald Trump would likely still be president. That means we wouldn't have more than 200,000 illegals crossing our border every month, 14 dead American soldiers from the botched Afghanistan pullout, unconstitutional vaccine mandates and record-setting inflation.
However, there are many other reasons not to support Senator Lankford's re-election. Consider the following:
* He broke ranks with most of his fellow Republicans and voted to confirm Attorney General Merrick Garland, who opposes election integrity and is willing to use his office to intimidate and destroy the president's political opponents.
* He's been soft on immigration. In 2018, he joined 15 of the GOP's 51 Senators in favoring a cheap-labor amnesty over president Trump's immigration reforms, which would have gradually nudged up wages and reduced real estate prices. Plus, he mocked Trump's border wall, stating that if you build a 30 foot wall, people will get a 31-foot ladder and climb over. Despite such opposition, Trump reduced illegal immigration by 60 to 80 percent during his four Years.
* Instead of creating teachable moments out of some controversial historical figures, Lankford has tried to expunge them. Lankford supported the removal of Andrew Jackson from the $20 bill,defied Trump by seeking to change military bases that are named after Confederate soldiers, and wrote a bill to abolish Columbus Day. On the latter, Fox News host Tucker Carlson said senators such as Lankford are caving to the rage mob. "They're hoping to quietly eliminate Columbus Day and then move on to the next item on the rioters' list of demands."
* Without knowing all the facts about the January 6th riot, Lankford did not rule out voting to convict President Trump in the Senate impeachment trial last January. Articles in recent months in online publications such as revolver.news, amgreatness.com and thegatewaypundit.com have increasingly revealed that January 6th was about FBI/Antifa/ Democratic operatives' successful entrapment and instigation of Trump supporters, that the U.S. Capitol was breached well before the president finished his largely innocuous speech, and that those wrongfully imprisoned without due process are being held in conditions comparable to Gitmo. In commenting on Lankford's impulsive actions that week, John Bennett said, "anyone that votes on emotion and not principle is not qualified for the job. If he can't make a grown-up decision representing what the people want, he doesn't deserve to be there."
* Lankford's support for gun rights is mediocre at best, especially considering Oklahoma is a strong 2nd Amendment state with Constitutional Carry now the law of the land here. He receives a mere 50% rating from Gun Owners of America, while more conservative senators such as Rand Paul, Ted Cruz and Mike Lee receive 100% ratings.
* Lankford also doesn't score well on The New American magazine's Freedom Index, which rates members of congress based on their adherence to constitutional principles of limited government, fiscal responsibility and a foreign policy of avoiding foreign entanglements.. He has a lifetime rating of 63%, which is lower than Oklahoma congressmen Kevin Hern and Markwayne Mullin, and considerably lower than fellow senators Paul, Cruz and Lee.
THE CASE FOR LAHMEYER
Jackson Lahmeyer's willingness to tackle difficult issues is what differentiates him from most public figures. As a pastor, he fought to keep his church open during statewide lockdowns, mask mandates and escalating legal threats – and won. As a vocal opponent of vaccine mandates, he's signed more than 53,000 religious exemption forms, allowing thousands of Americans to keep their jobs. He even told Governor Kevin Stitt to "get tough" and defy a Federal judge's denial of Oklahoma's attempt to block the unconstitutional COVID-19 vaccine mandate for Oklahoma National Guard members. "If we comply," he says, "we die."
Lahmeyer also was the only Oklahoman running for or holding public office who toured the Arizona forensic audit, which found election fraud on a scale greater than Biden's margin of victory. Most politicians have feared retribution from even commenting on the issue. The pastor called it "a logistical masterpiece" that needs to be replicated in many other states. "If we don't have fair and legal elections," he added, "we no longer have a free country."
If elected, Lahmeyer lists sponsoring legislation to ban federal funding to every school district that teaches Critical Race Theory as a short-term goal. He'd also immediately push for banning Chinese nationalists and similar foreign entities from buying American farmland. In Oklahoma more than 300,000 acres have been purchased by Chinese communists, who often use it to grow and sell marijuana illegally across state lines. From Day One, he'd also go after Dr.Anthony Fauci, who he says needs to be "fired, arrested and convicted."
"He's responsible for the murder of millions of people. He's also responsible for the creation of Covid -19 and the creation of safe and effective therapeutics that have treated Covid-19. So many people have unnecessarily died because they weren't given safe and effective therapeutics."
For longer-term goals, Lahmeyer lists addressing the our national debt (and subsequent inflation), halting our southern border invasion and ending child sex trafficking as primary concerns. However, achieving any of these and more are not possible unless conservatives are willing to fight. No longer, he says, can good people "play defense while the opposition plays offense, give up ground while they take ground, or keep playing checkers while they play chess."
CONCLUSION
On June 28th, Oklahoma Republicans will have a decision to make: Do they want to elect a leader in the spirit of Marjorie Taylor Greene, Lauren Boebert, Matt Gaetz or Rand Paul, who is willing to sek the truth and not back down on issues of fundamental importance? Or do we want more of the same – a leader who often votes correctly, but whose lack of courage makes his real-life impact on our lives almost negligible?
Tim Bakamjian is an independent real estate broker and investor living in Tulsa. He holds a bachelor's degree in political science from Kenyon College in Ohio and a bachelor's in journalism from the University of Tulsa. He's married with one grown child. Political and economic issues have been a life-long interest. He may be contacted at: tbakamjian@gmail.com