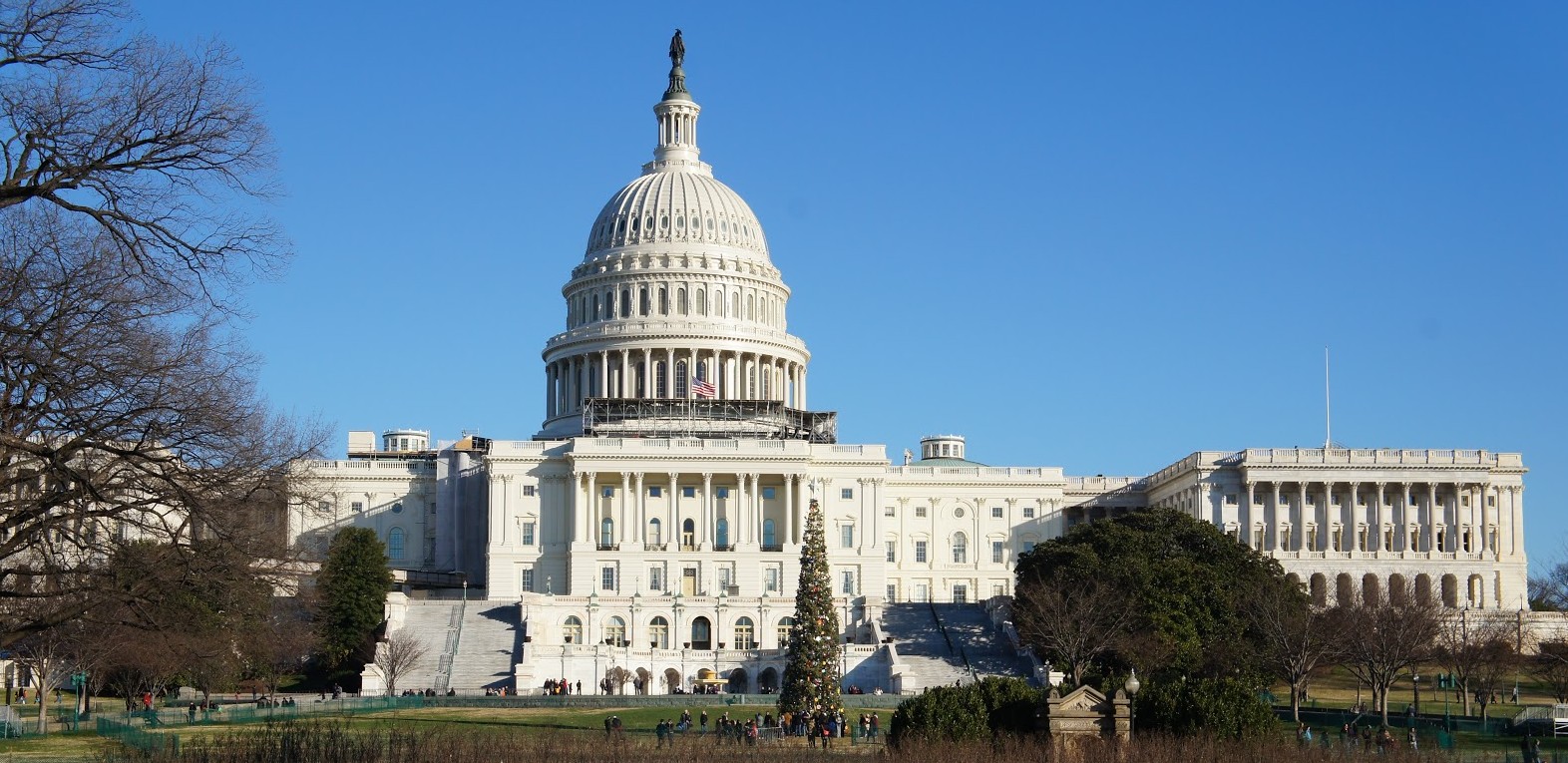 news
Two U.S. Senate Seats on Ballot
The Oklahoma State Election Board has designated the two U.S. Senate offices on the ballot as the FULL TERM for the Lankford seat, and the UNEXPIRED TERM for the Inhofe seat. Still, it is likely that many voters will be confused as to which candidate is running for which office.
FULL TERM
Senator Lankford is running for reelection. Lankford, 54, was elected to the U.S. Senate in 2014 to fill the remainder of the unexpired term of Tom Coburn who left the seat early due to health reasons. Lankford was easily reelected in 2016 to a full term which is now coming to an end. Before his election to the Senate, he was elected to the Fifth District seat in the U.S. House of Representatives in 2010, and was reelected in 2012.
While Lankford is considered the favorite in the contest, that is by no means certain. Some polls show Lankford with less than the 50 percent of the vote needed to secure the Republican nomination. Lankford angered many ardent supporters of President Donald Trump when he chose NOT to support the effort to investigate the disputed 2020 presidential election on January 6th of 2021, after initially saying he would do so. Many believe that in several states – Arizona, Georgia, Pennsylvania, Michigan, and Wisconsin – there was organized vote fraud which prevented the reelection of President Trump. But after the unlawful entry into the U.S. Capitol by some Trump supporters and others (it is in dispute exactly how many of those invading the building really were Trump backers), Lankford dropped his support of an investigation.
Lankford had also been attacked by some advocates of the Tulsa Race Massacre Commission, due to his support of the effort to investigate the charges of election fraud, and buckled after the absurd insinuation that he was a racist. "What I did not realize," Lankford wrote in a letter pleading for forgiveness, "was all the national conversation about states like Georgia, Pennsylvania, and Michigan, was seen as casting doubt on the validity of votes coming out of predominantly black communities like Atlanta, Philadelphia, and Detroit." Lankford added, "I can assure you, my intent to give a voice to Oklahomans who had questions was never an intent to diminish the voice of any black American." Finally, a contrite Lankford said, "I should have recognized how what I said and what I did could be interpreted by many of you. I deeply regret my blindness to that perception, and for that I am sorry."
This, and some other statements and policies of Lankford during his tenure have caused opposition within his own Republican Party. While Lankford has hardly had a liberal voting record, many contend that he could be much better. While many candidates had announced for the seat in opposition to Lankford, several opted to run for the other seat after Inhofe announced his retirement. Lankford now faces only two challengers for the Republican nomination.
Jackson Lahmeyer, 30, of Owasso was the first to announce a run against Lankford and remained in that race rather than switch to the open seat. He is pastor of the Sheridan Christian Center, and the owner of Lahmeyer Investment Company. Lahmeyer has obtained the endorsement of the Republican Party's state chairman, John Bennett, and former Trump National Security Advisor, retired General Michael Flynn, and other Trump associates.
The other Republican challenger is Joan Farr, 66, of Tulsa. She is a pre-litigation consultant and a legal reform activist. In 2010 she ran for governor in Kansas. After moving to Oklahoma in 2013, she ran for the U.S. Senate seat held by Jim Inhofe as an independent in 2014 and 2020. This year she is running as a Republican. In the 2020 General Election she received only 1.39% of the vote against Inhofe.
Since there are three Republicans running, the GOP nomination may not be settled until the Runoff Primary Election on August 23.
Oklahoma voters have not elected a Democrat to the U.S. Senate since 1990, when David Boren was elected to a third term. But, six Democrats are competing for the Democratic nomination for this seat.
Oklahoma City attorney Jason Bollinger, 29, received accounting and law degrees at the University of Oklahoma. He worked for the U.S. State Department in Washington in 2017and 2018 before beginning his law practice in Oklahoma City.
Madison Horn, 32, of Oklahoma City was raised in Stilwell and has worked for various firms involving Cyber and Digital Security, and currently works for Siemens Energy.
Jo Glenn, 70, of Tulsa is an attorney and has served as Chairwomen of the Tulsa County Democratic Party. In 2020 she unsuccessfully ran for a seat in the Oklahoma House.
Arya Azma, 32, of Norman has a Bachelor of Science degree from the Massachusetts Institute of Technology (MIT) and has worked as a securities trader .
Brandon Wade, 45, of Bartlesville is a machinery assembler for Schlumberger in Bartlesville.
Dennis Baker, 67, resides in Tulsa.
One Libertarian candidate filed for the seat and will have a place on the November ballot. Kenneth Blevins, 37, of Sand Springs is a pipe fitter and welder. He made an unsuccessful run for the Libertarian nomination for President in 2020.
There will also be an Independent candidate on the November ballot, Michael Delaney, 57, of Norman.
UNEXPIRED TERM
The open seat created by Inhofe's early exit has attracted a host of candidates. Thirteen candidates are running for the Republican nomination, which has become "tantamount" to election in Oklahoma. The large number of GOP candidates, including four who have proven their ability to get elected to public office, make a run-off likely.
Inhofe's formal announcement of his resignation was coupled with his endorsement of Luke Holland, 35, of Owasso to fill the remainder of his term. Holland grew up in Bartlesville. After high school, he accepted a scholarship to attend the University of Arkansas where he earned a degree in Finance from the Walton School of Business. He joined the staff of Inhofe's office and eventually became Chief of Staff.
State Senator Nathan Dahm, 38, of Broken Arrow, has been a strong conservative voice in the Oklahoma Senate. He has a cumulative average of 99% on the Oklahoma Conservative Index published by the Oklahoma Constitution newspaper, ranking him as the most conservative member of that body. He ran for the First District seat in Congress prior to his election to the Oklahoma Senate in 2012, and was reelected in 2016, and 2020. He is in the middle of his state Senate term and will not be able to run again in 2024 due to term-limits. He had previously announced a run for Lankford's seat, but has since joined the race for the Inhofe seat. His campaign is based upon stopping Critical Race Theory, defending the Right to Life and the Second Amendment, securing America's borders and opposing vaccine passports.
Former Oklahoma House Speaker T.W. Shannon, 36, of Lawton was the most conservative Speaker in modern times, with a Oklahoma Conservative Index cumulative average of 74%. While serving in the Oklahoma House of Representatives, Shannon compiled a mostly conservative record. During his tenure, Shannon consistently voted for the Second Amendment, for the pro-life position on abortion, reduction in tax rates, against affirmative action, for vouchers for education, for the Tenth Amendment and "states' rights," for the protection of civil liberties, for efforts to control illegal immigration, and against much wasteful government spending.
But, Shannon has also cast some votes which kept him from achieving the Top Conservatives list status on a regular basis. For example, Shannon has voted to subsidize big business interests at times, for some bonded indebtedness, and for allowing foreign court judgments to be recognized in and enforced by Oklahoma courts.
Before entering politics himself, Shannon worked for former Congressman J. C. Watts, Jr., and in the campaign of Congressman Tom Cole. He ran for the U.S. Senate in the 2014 election to fill Coburn's unexpired term, losing to Lankford.
Second District Congressman Markwayne Mullin chose to run for the Senate seat rather than file for reelection. The Second District covers most of eastern Oklahoma, stretching south from the Kansas state line to the Red River border with Texas. Mullin, 44, owns Mullin Plumbing which spans much of the state. He also has ranching operations in Adair and Wagoner counties. He was first elected to Congress in 2012, and is completing his fifth term. When he first ran for the Second District seat in 2012, he pledged to serve no more than six years in Congress, but ran and won reelection in 2018 and also in 2020. He has compiled a mostly conservative record.
Scott Pruitt was elected Oklahoma Attorney General in 2010 and was reelected in 2014. In 2017, President Donald Trump selected Pruitt to head the federal Environmental Protection Agency (EPA). He was confirmed by the U.S. Senate for the cabinet level department and resigned as Oklahoma Attorney General. While at the EPA, Pruit worked to dismantle Obama-era environmental regulations. He stepped down from the post in 2018 amid accusations of ethical valuations. Prior to his election as attorney general, Pruitt served in the Oklahoma Legislature. He was elected to the Oklahoma Senate in 1998 and served through 2006. He had a 69% cumulative average on the Oklahoma Conservative Index.
Alex Gray, 32, of Nichols Hills was raised in Oklahoma City. He attended Oklahoma State University and later George Washington University. He worked for a U.S. Congressman before joining President Trump's campaign in the summer of 2016. He spent four years in President Trump's White House, serving as Deputy Director of the Office of Trade & Manufacturing Policy. He also worked as Chief of Staff at the National Security Council. Since leaving government, Alex and his wife returned to Oklahoma, where he runs a small business helping American companies around the world.
Randy Grellner, 56, was raised on family farm and graduated from Kingfisher Highschool. He graduated from Oklahoma State University with a Bachelor's in Agricultural Economics, and later with a Doctor of Osteopathic Medicine. Since 2001 he has been in Family Practice in Cushing. He was appointed to the Oklahoma State Board of Health in October of 2021 by Governor Stitt. In addition to his medical work, he helps manage a family farm.
Jessica Jean Garrison, 47, of Owasso is the daughter of former State Senator Earl Garrison (D-Muskogee) and is a member of the Cherokee Nation. She is a registered dietician and has a real estate investment business.
Paul Royse, 51,of Tulsa was the Republican candidate for a seat in the Oklahoma House in 2020. He has worked in law enforcement including being a security guard, private detective, police officer, and for the state of Oklahoma Office of Juvenile Affairs.
John Tompkins, 65, is a semi-retired Oklahoma City orthopedic surgeon who ran for the Republican nomination for the U.S. Senate seat in 2020 and finished in third place with 6.28% of the vote in the GOP Primary Election. He ran two years ago because he disagreed with Sen. Inhofe's position on Climate Change.
There was little information available for the remaining GOP candidates. Adam Holley,41, of Bixby is an Office Manager for a construction company. Michael Coibion, 67, of Bartlesville is a Human Resources executive. Laura Moreno, 37, is a resident of Edmond.
Former Fifth District Congresswoman Kendra Horn, 45, was the only Democrat to file for the seat and will move straight to the November election. In 2018,Horn defeated the incumbent Republican Congressman Steve Russell. Oklahoma had not had a Democrat in Congress since 2012. And, for the first time in state history, Oklahoma had sent a Democrat woman to Congress. (Republican Alice Robertson won a congressional seat in 1920, the second woman ever to be elected to Congress). But, Horn lost her bid for reelection in 2020, losing to Stephanie Bice.
Prior to her election to Congress, Horn was a professional mediator and executive director of Women Lead Oklahoma which is a nonprofit organization working to empower women to be leaders and be engaged in civil activities. She had also served as press secretary for former Second District Congressman Brad Carson and managed political campaigns. She also served as executive director of Sally's List which supports women running for elected office. She lives in Oklahoma City and is a native of Chickasha.
One Libertarian candidate filed and will be on the General Election ballot in November. Robert Murphy, 74, of Norman ran for the U.S. Senate as a Libertarian in 1980 and 1984. In 2016 he won the Libertarian nomination for the U.S. Senate. He was the only Libertarian to file for the seat in both 2020 and this time. In the 2020 General Election he received 2.21% of the vote. Between runs for the U.S. Senate, he has run for various other offices, including several races for a seat in the U.S. House. He has run as a Libertarian when the party has had ballot status, and in other campaigns as an independent.
There will also be an Independent candidate on the November ballot. Ray Woods, 86, of Cleo Springs was one of three independents running for the U.S. Senate seat held by Senator Inhofe in 2014.