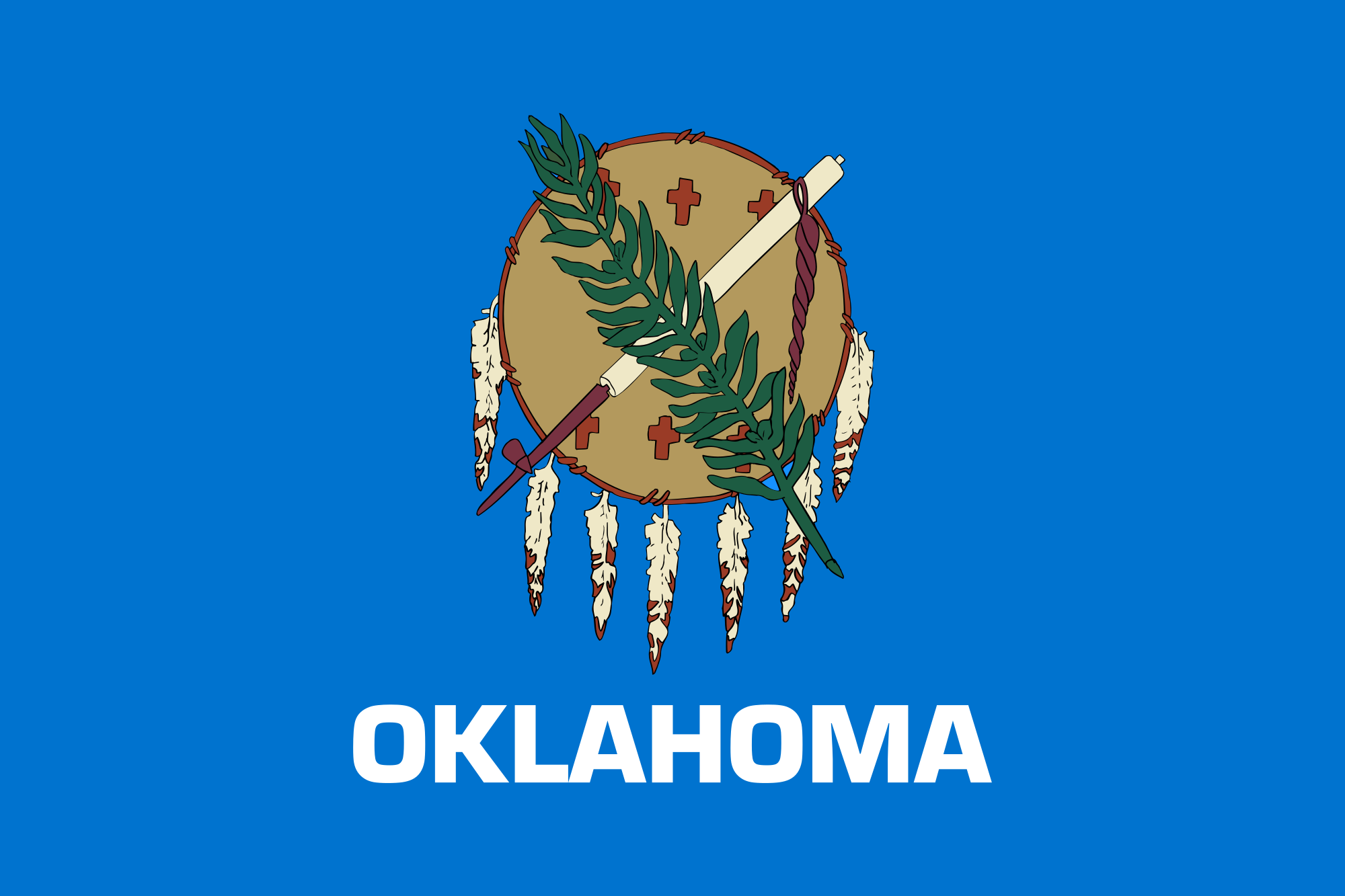 news
Statewide Secondary Offices on Ballot
Lieutenant Governor
Lieutenant Governor Matt Pinnell, 42, of Tulsa was elected to the office in 2018 with 61.89 percent of the vote. The former Oklahoma Republican Party chairman and small business owner was the youngest state Republican Party chairman in the country at the time of his election to that post. In 2010, he helped Republicans secure all five congressional seats and every statewide elected office simultaneously for the first time in Oklahoma history. In 2013, former Republican National Committee (RNC) Chairman Reince Priebus appointed Pinnell as the RNC's National State Party Director to serve as the chief liaison between the RNC and state parties. Pinnell traveled to all 50 states and played an integral role in Republicans taking control of the United States Senate in 2014 and helping Donald Trump win the White House in 2016. Pinnell is running for reelection and did not receive a challenger for the Republican nomination. He will face a Democrat and a Libertarian candidate on the November ballot.
Melinda Alizadeh-Fard, 60, of Edmond was the only Democrat to file. She has had her own law office for the last 20 years, and since 2017she has served as an associate immigration attorney for Stump and Associates in Oklahoma City. She was an administrative law judge for 13 years and general counsel for the Oklahoma Public Employee Association from 2004 to 2006.
Chris Powell, 50, of Bethany (a community in the Oklahoma City metropolitan area) was the only Libertarian Party candidate to file. Powell is an evidence specialist for the Oklahoma City police department. He served in the U.S. Marine Corps from 1985 to 1995. In 2016 he ran for Oklahoma County Clerk under the Libertarian Party banner and received over 89,000 votes, which is more votes than the Libertarian Party presidential candidate received in the county. He has been active in the state party since 2000 and has served as chairman and vice chairman. He won the Libertarian nomination for Governor in 2018 and received 3.44 percent in the General Election. He currently serves on the Bethany City Council.
Auditor and Inspector
Cindy Byrd, 49, of Coalgate was elected Auditor and Inspector in 2018 with 75.18 percent of the vote. Byrd is a CPA and has spent over two decades in state government. Before her election to the post, she served as Deputy Auditor and Inspector. She is running for reelection and has a challenger for the Republican nomination. No other candidates filed, so the office will be filled in the June 28 Primary Election.
Steven McQuillen, 65, of Tulsa has served as an accounting manager for Tulsa Public Schools since 1998. He has also served as a volunteer auditor and treasurer for the Philippine American Association of North Eastern Oklahoma. He received a master's degree in finance from Oklahoma Wesleyan University.
Attorney General
Last year, Oklahoma Attorney General Mike Hunter announced he was resigning effective June 1. Hunter was elected to the post in 2018. On July 23, Governor Kevin Stitt announced the appointment of John O'Connor to serve as the Attorney General. Under the Oklahoma Constitution, the Governor has the authority to fill the position should the office be vacated prior to the term's expiration. O'Connor, 67 of Tulsa is running for election to a full term. He earned a Bachelor of Arts degree in political science from Oklahoma State University and graduated law school from the University of Tulsa College of Law. He has 40 years of experience in the field of law, focusing on civil litigation including commercial and general civil litigation. O'Connor was an attorney at Hall Estill, a Tulsa-based regional full-service law firm. In 2018, President Donald Trump nominated O'Connor to serve as a United States District Judge for the Northern and Eastern Districts of Oklahoma, but the nomination did not advance. O'Connor has requested the U.S. Supreme Court to overturn the McGirt ruling, and filed a brief requesting the overturn of the Roe vs. Wade ruling which legalized abortion. He has filed several lawsuit against Biden administration regulatory requirements. He is being challenged for the Republican nomination.
Gentner Drummond 58, of Hominy challenged Hunter for the 2018 GOP nomination and narrowly lost to Hunter in the Runoff Election, receiving 49.95 percent of the vote. He had not previously been active in the Republican Party and had contributed to Democrat candidates who ran against Sen. Jim Inhofe, Sen. Tom Coburn, and Rep. Jim Bridenstine. Drummond served as an Air Force pilot during the Gulf War, and is an attorney, rancher, and businessman. He is the principal owner of Blue Sky Bank.
No Democrats filed for the post, but Lynda Steele, 31, of Warr Acres (a community in the Oklahoma City metropolitan area) filed as a Libertarian and will be on the November ballot. Steele joined the Oklahoma Army National Guard and is the first female cannon crew member in the organization. She founded a group called Furnishing Fatherhood.
State Treasurer
Incumbent Republican State Treasurer Randy McDaniel, elected in 2018, announced he will not seek reelection. Prior to his election as State Treasurer, McDaniel served in the Oklahoma House. McDaniel began his career in banking and then worked for more than twenty years as a financial advisor for both individuals and institutions. Three Republicans, a Democrat, and a Libertarian are seeking the open office.
Oklahoma County Clerk David Hooten, 59, of Nichols Hills is a small business owner and professional musician who has written campaign jingles for several Oklahoma politicians and released 20 albums. An internationally renowned musician, Hooten is a Grammy and Emmy nominated trumpet player. In 2016, Hooten filed for Oklahoma County Clerk, and in the Republican primary elections defeated incumbent Claudia Caudill, and went on to victory in the General Election. He was reelected in 2020. As County Clerk he functions as the comptroller for Oklahoma County, manages its accounting, budgeting, payroll, accounts payable, inventory and financial reporting systems. He serves as the recorder of deeds and all other land records for the state's most populous county. In 2004, he made a failed attempt as a Democrat for a seat in the Oklahoma House. In 2014, he ran as a Republican for a seat in the Oklahoma Senate, and lost in the Primary Election.
Todd Russ cannot run for reelection to the Oklahoma House due to Term Limits. He has a 69% cumulative average on the Oklahoma Conservative Index. Russ, 61, of Cordell has more than 35 years of banking experience. He served as President and CEO of Washita State Bank in Burns Flat from 2003-2008. He sold the majority of his bank stock and began management consulting with banks and businesses in 2008. During his banking career, Russ served as a director of the Oklahoma Bankers Association (OBA) and Chairman of OBA's Small Bank Council.
Former State Senator Clark Jolley (R-Edmond)stepped down from his post as Chairman of the Oklahoma Tax Commission to run for Treasurer. Jolley is an attorney and an adjunct professor at two universities. He had a 67% cumulative average on the Oklahoma Conservative Index for his twelve years in the Oklahoma Senate. After leaving the Senate in 2016, he served as Secretary of Finance, Administration and Information Technology under Gov. Mary Fallin.
The winner of the GOP nomination will face a Democrat and a Libertarian in the November election.
Only one Democrat filed and moves directly to the November ballot. Charles De Coune, 50,of Oklahoma City ran as an independent for Treasurer in 2018 and received 28.42 percent of the vote. There was no Democrat in that race and he finished second to McDaniel, ahead of the Libertarian candidate. He ran as a Democrat for Oklahoma County Court Clerk in 2020, but lost in the General Election to Republican Rick Warren, receiving 43.2 percent of the vote. De Coune was educated in Belgium before moving to the U.S. as an exchange student. He moved to Alva, Oklahoma in 1994 to attend Northwestern Oklahoma State University. After two years he transferred to the University of Central Oklahoma to study Finance. As a UCO student, he interned with Merrill Lynch and with Northwestern Mutual Life. He then became a Financial Analyst at MidFirst Bank. After serving two years as the Chief Operating Officer for an Oklahoma City charter school, he joined the Oklahoma Water Resources Board as its Lending Manager.
Gregory Sadler, 49, of Newalla was the only Libertarian to file and will be on the November ballot. In 2020, he unsuccessfully ran for a seat in the Oklahoma Senate. Sadler works for a printing company.
Superintendent of Public Instruction
Joy Hofmeister was elected Superintendent of Public Instruction in 2014, and reelected in 2018. Due to term-limits, she cannot run for reelection. She has changed her party registration from Republican to Democrat and is now running for Governor. Four Republicans and a Democrat filed for the open seat.
Dr. John Cox, 58, of Peggs is a career government educator working as a math teacher, coach, and administrator. He was the Democrat nominee for the office in 2014 and 2018, losing both times to Hofmeister. This time he is running as a Republican. He is in his 27th year as a school superintendent and his 35th year in the field of education. He also served as an adjunct professor of education at Northeastern State University in Tahlequah, and currently teaches at Mid America Christian University. Cox, 57, earned a doctorate at Oklahoma State University. He serves as president of the Organization of Rural Elementary Schools, chairman of the Oklahoma Schools Assurance Group and treasurer of the Oklahoma Schools Insurance Group. He has also served as president of the Oklahoma Association of School Administrators.
Oklahoma Education Secretary Ryan Walters, 36, of Edmond is running for the Republican nomination. Governor Stitt appointed Walters to his cabinet as Education Secretary in 2020. He also serves as executive director of Every Kid Counts Oklahoma. He previously taught history at McAlester High School, and advanced placement U.S. History at Millwood High School in Oklahoma City and McAlester High School. He recently drew attention when he sent a letter to the Stillwater Public Schools Board instructing them to put an end to their bathroom policy, which allows students to use whichever bathroom aligns with their gender identity. He is supportive of School Freedom legislation that would allow state funding to follow the student and pay tuition at non-government schools.
Shawnee Public Schools Superintendent, Dr. April Grace, 56, of Norman is also in the Republican race. She has worked in education for more than 30 years, and has served as Superintendent in Shawnee since 2016. She has spent 30 years in government education as a teacher, building administrator and assistant superintendent. She was named 2021 State Superintendent of the Year by the Oklahoma Association of School Administrators, as well as OASA District 9 Superintendent of the Year.
William Crozier, 75, of Union City is a longtime conservative activist. This will be his second race for state superintendent. He made an unsuccessful run in 2006. In 1972 he was the Republican nominee for Oklahoma's Fourth Congressional District against Democrat Congressman Tom Steed. He was the Republican nominee against Democrat U.S. Senator David Boren in 1984. He received 23.43% of the vote against Boren in that race. Crozier also made an unsuccessful run for lieutenant governor in 2010.
The winner of the Republican nomination will face a Democrat in November. Jena Nelson, 44, of Edmond was the only Democrat to file. She was named Oklahoma Teacher of the Year in 2020. Nelson has taught at Deer Creek Public Schools for the past five years and has spent 16 years in government education, teaching subjects such as English and theater. She currently serves as student support coordinator and teaches academic enhancement at Deer Creek Middle School. Prior to her time at Deer Creek, Nelson taught at Edmond Public Schools, Putnam City Public Schools and in East Baton Rouge Louisiana.
Labor Commissioner
Republican Leslie Kathryn Osborn, 58, of Mustang was elected Labor Commissioner in 2018 with 61.73 percent of the vote. Previous to her election, she served ten years in the Oklahoma House. As chair of the Appropriations and Budget Committee during the 2017 Legislative Session, she spearheaded passage of tax and fee increases, some of which were ruled unconstitutional by the Oklahoma Supreme Court. She had a cumulative average on the Oklahoma Conservative Index of 51%, placing her in the RINO (Republican In Name Only) category. Osborn is running for reelection and has two challengers for the GOP nomination. There is also a Democrat and a Libertarian running.
Sean Roberts, 48, of Hominy is a member of the Oklahoma House and cannot run for reelection due to Term Limits. The Republican legislator has a 79% cumulative average on the Oklahoma Conservative Index. Roberts narrowly survived a 2018 effort that defeated several of his colleagues who also voted against the massive tax and fee increases pushed by Osborn.
Keith Swinton, 58, of Norman ran for Labor Commissioner in 2018, but he lost in the Republican primary. For three decades he worked for the United States Postal Service's National Center for Employee Development. He is a mechanical engineer and inventor, and currently works as a project engineer for Ready Services, LLC.
The winner of the Republican nomination will face a Democrat and a Libertarian on the November ballot.
Jack Henderson, 71, of Tulsa was the lone Democrat to file. is a former Communications Engineer at AT&T. In 2004 he was elected to the Tulsa City Council and served multiple terms. But he was defeated for reelection in 2016.
Will Daugherty, 28, of Yukon was the only Libertarian to file. He is development manager for FirstLight Home in Care in Oklahoma City, which provides in-home senior care services. He is chair of the Oklahoma Libertarian Party.
Insurance Commissioner
Glen Mulready, 61, of Tulsa was elected Insurance Commissioner in 2018 with 61.97 percent of the vote. Prior to his election, he served eight years in the Oklahoma House and led efforts to reform the state's insurance regulations. During his time in the Legislature he had a cumulative average of 61% on the Oklahoma Conservative Index. Also prior to his election, he worked in the insurance industry for more than 33 years. He spent 13 years on the executive teams of Oklahoma's two largest health insurance companies and for eight years was self-employed as an independent agent. Mulready is running for reelection and since no other candidates filed for the office, he has another four-year term.
Corporation Commissioner
The Oklahoma Corporation Commission regulates oil and gas drilling, electric and gas utilities, trucking, pipelines, and telecommunications in Oklahoma. There are three Corporation Commission seats with six-year staggered terms. So, every two years one of the seats is up for reelection. The seat held by Republican Dana Murphy is up for election this year. Murphy cannot run for reelection due to Term Limits. Four Republicans, a Democrat, and an independent filed for the open seat.
Senate Majority Leader Kim David (R-Porter) cannot run for another term in the Legislature due to Term Limits. During her service in the Legislature she has been a strong supporter of the Grand River Dam Authority (GRDA) which produces hydroelectric power. "For the past decade, I've fought to ensure Oklahomans have reliable, affordable energy and strong infrastructure," David said. "Serving on the Oklahoma Corporation Commission is the next step in continuing this important work while growing jobs and opportunities in our state." Sen. David, 61, has a 62% cumulative average on the Oklahoma Conservative Index.
Todd Thomsen, 54, of Ada was elected to the Oklahoma House in 2006 and could not run for reelection in 2018 due to Term Limits. He had a cumulative average on the Oklahoma Conservative Index of 55 percent. After leaving the Legislature, Thomsen worked as managing director of community relations for Epic Charter Schools.
Harold D Spradling, 88, of Cherokee is making his third race for a spot on the Commission. In 2018 he ran for the seat held by Bob Anthony, and finished in third place with 14% of the vote in the Republican Primary. In 2020 he ran against Todd Hiett finishing second with 25.41% of the primary vote. The retired businessman and social worker was also an unsuccessful candidate for the Oklahoma House in 1994.
Justin Hornback, 38 of Broken Arrow is an organizer with the Pipeliners Union 798 in Tulsa.
The Republican nominee will face a Democrat and an independent on the November ballot.
Margaret Warigia Bowman, 53, of Tulsa was the only Democrat to file. She is an associate professor of law and the director of sustainable energy and resources law at the University of Tulsa College of Law.
Don Underwood, 71, of Inola filed as an independent.