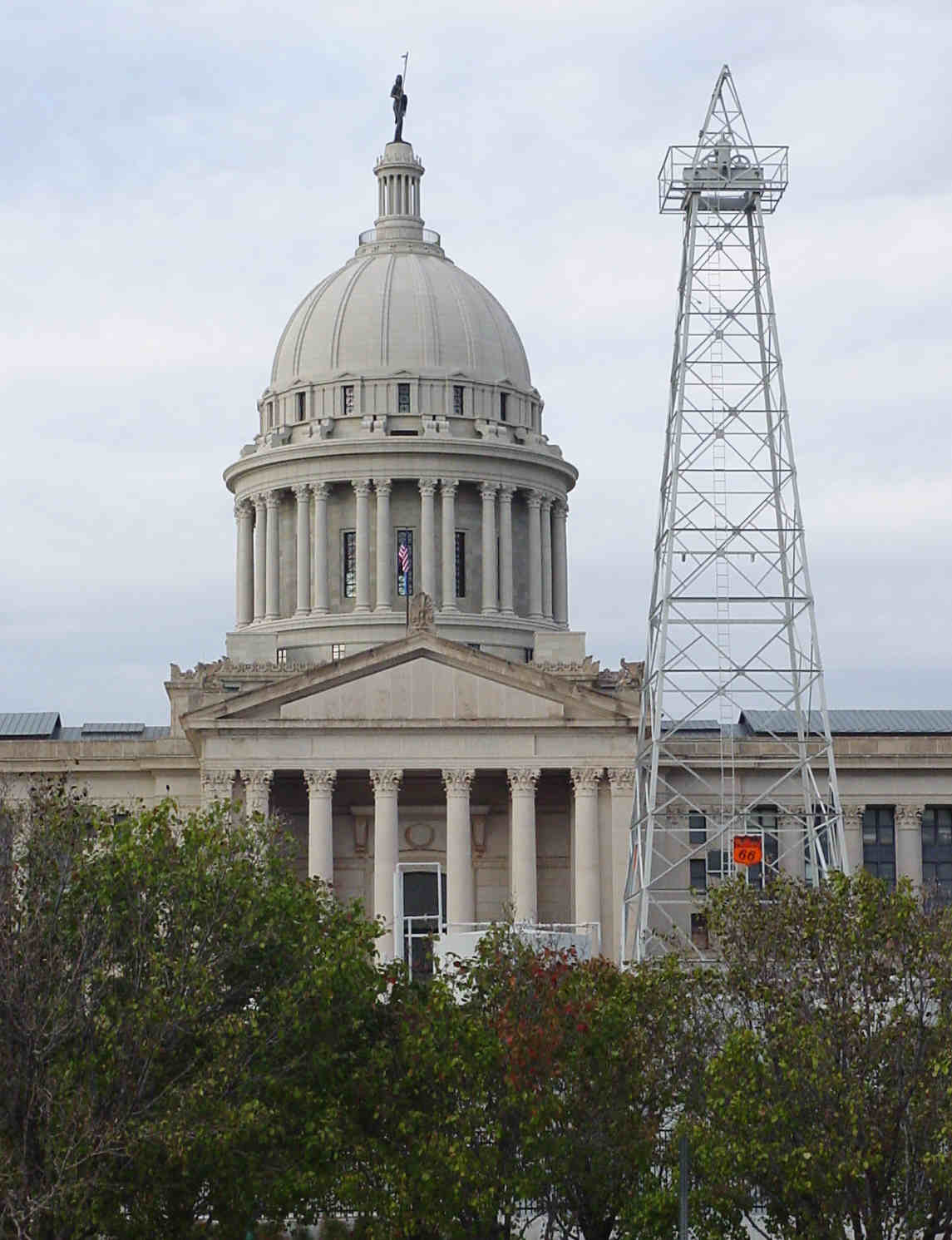 tidbits
TIDBITS FOR SPRING 2022
In February, the Oklahoma State Board of Equalization certified the final revenue available for the Legislature to appropriate in Fiscal Year 2023 which begins July 1 and ends July 30, 2023. Approximately $10.5 billion was certified to be available. While this is a record amount, approximately $1.3 billion are one-time funds. Legislative leaders and Governor Kevin Stitt have indicated they intend to deposit a significant portion of the funds into state savings accounts and will maintain a flat budgets for most state agencies. Legislative leaders and the governor have been working throughout the session to resolve the budget which is usually voted on just prior to the end of the legislative session, which will be on May 27 this year.
Pandemic Funding Requests Exceed Funding
The American Rescue Plan Act of 2021 (ARPA) authorized the distribution of $19.53 billion in grants to states to distribute to local governments serving populations less than 50,000. The ARPA will be funneling more than $238 million to 521 communities in Oklahoma to respond to, and recover from, the pandemic. The funding can be used to address COVID-19 issues or capital improvements such as broadband expansion. The first round of payments, totaling $119.2 million, was paid by the end of April. The remainder will be distributed by the end of 2022.
In addition to the distribution of ARPA funds to local governments, the State of Oklahoma has invited the public to submit projects through its ARPA website portal since Oct. 1, 2021. Due to the overwhelming response, new submissions were suspended on March 31, 2022. Since the opening of the portal, a total of 1,439 projects have been submitted, with a total value exceeding $17.904 billion. This is more than $16 billion over the state's allocation from the federal government for distribution.
Treat Nominated to Lead Senate Again
On February 14, Oklahoma Senate Republicans again selected Sen. Greg Treat (R-Oklahoma City) as their nominee to serve in the Senate's top leadership post. First elected President Pro Tempore in 2018, Treat was elected by acclamation as Republicans' Pro Tempore designee for the 2023 and 2024 sessions. After completing that term, Treat will have served six years in the post, matching Brian Bingman as the longest-serving Republican Pro Tempore. The 59th Legislature will convene in January for organizational day, at which time the Senate will officially vote to select its leaders.
McCall Nominated House Speaker Again
On March 7, Oklahoma House Speaker Charles McCall (R-Atoka) was overwhelmingly reelected speaker-designate for the 59th Oklahoma Legislature by the House Republican Caucus. First elected speaker in 2016, McCall is already Oklahoma's longest-serving Republican speaker and is now on track to become the longest-serving speaker in state history. The 59th Legislature will be seated after November's elections and convene for its first session in 2023. It will be McCall's fourth term as speaker. Under its rules, the majority caucus nominates the speaker-designate for the upcoming Legislature through a caucus election the first Monday in March during election years.
Munson Elected Minority Leader
Previously, Oklahoma House Democrats elected Rep. Cyndi Munson (R-Oklahoma City) to serve as the next minority leader of the chamber, a role she will step into following the 2022 elections. Munson will be the first Asian-American woman to hold the title of minority leader and will guide the Democratic caucus, which currently includes 19 members. She will succeed current House Minority Leader Emily Virgin (D-Norman) who will be term-limited out of office in 2022. Virgin, was first elected minority leader in 2018.
Governor Names Cabinet Secretary
Gov. Kevin Stitt appointed John Nash as Secretary of Military and Veterans Affairs, filling the vacancy created by the retirement of Brig. Gen. Ben T. Robinson. Nash enlisted in the U.S. Army Reserve at age 17 before graduating from McLoud High School. He was later commissioned as an officer through the University of Oklahoma's Army ROTC program. Nash graduated from a variety of military schools including Airborne School and Ranger School and served in multiple leadership and command roles at various levels in the Army. He served for over a decade in a variety of special operations, national security and diplomatic roles including multiple tours of duty in Afghanistan, Iraq and other theaters.
Oklahoma Part of Regional Hydrogen Hub
On March 10, Governors Kevin Stitt of Oklahoma, John Bel Edwards of Louisiana, and Asa Hutchinson of Arkansas announced their states have entered into a bipartisan three-state partnership to establish a regional hub for development, production, and use of clean hydrogen as fuel and manufacturing feedstock. The states intend to compete as a unit for funding established in the Infrastructure, Investment, and Jobs Act (IIJA) of 2021, in which the United States Department of Energy (DOE) is directed to seek out and select regional clean hydrogen hubs to fund. The act specifies that such hubs should be selected by DOE based on mix of feedstock available to produce hydrogen, available users of hydrogen, geographic locations, and potential effects on employment, among other considerations.
Hydrogen is presently used in many manufacturing processes and has increasingly gained interest as a clean-burning fuel source that could help reduce carbon emissions from manufacturing, heavy industry and long haul trucking. Currently, a great deal of hydrogen is produced in the partner states through separating methane into its components of hydrogen and carbon. While this process still produces waste carbon, the process can be made much cleaner by capturing the waste carbon and injecting it into permanent underground storage zones. There has also been growing interest and investment in making the electrolysis of water to release hydrogen more commercially available.
Make Daylight Saving Time Permanent
On March 15, the U.S. Senate passed the Sunshine Protection Act, which Oklahoma U.S. Senator James Lankford introduced last year with Senators Marco Rubio (R-FL), Roy Blunt (R-MO), Sheldon Whitehouse (D-RI), Ron Wyden (D-OR), Cindy Hyde-Smith (R-MS), Rick Scott (R-FL), Bill Hagerty (R-TN), and Ed Markey (D-MA). "This is one issue that I have been chipping away at for a few years, and an issue I have consistently heard from Oklahomans – they are ready to lock the clock. Today Oklahomans, parents, dog owners, and lovers of daylight are one step closer to not having to deal with springing forward or falling back," said Lankford. "Congress created Daylight Saving decades ago as a wartime effort, now it is well past time to lock the clock and end this experiment. I call on the House of Representatives to pass this bill immediately."
If the bill is passed by the House of Representatives and signed into law by the president, it would apply to states who currently participate in Daylight Saving Time (DST), which most states observe for eight months out of the year. Standard Time, from November to March, is only observed for four months out of the year. The bill would simply negate the need for Americans to change their clocks twice a year. Many studies have shown that making DST permanent could benefit the economy and the country.
Oklahoma Ramadan Iftar
On April 8, the Oklahoma chapter of the Council on American-Islamic Relations (CAIR-OK), the nation's largest Muslim civil rights and advocacy organization, held its Annual Ramadan Iftar with state elected leaders at the Oklahoma History Center in Oklahoma City. This year's Iftar featured a keynote address by Oklahoma City Mayor David Holt, and remarks from Oklahoma City Councilwoman Nicki Nice, state Senator Mary Boren, and Senator George E. Young Sr. "The annual Ramadan Iftar with our Elected Leaders is a time for us to share the blessed month of Ramadan with our community and engage with those who represent us at all levels of government," said Executive Director Adam Soltani. CAIR's mission is to protect civil rights, enhance understanding of Islam, promote justice, and empower American Muslims.
Ramadan (rahm-a-DAHN) is the month on the Islamic lunar calendar during which Muslims abstain from food, drink, and other sensual pleasures from the break of dawn until sunset. The fast is performed in order to increase self-discipline, self-restraint, and generosity, and the community is encouraged to increase their volunteerism, charity, and prayer. Fasting is one of the Five Pillars of Islam, along with the declaration of faith, daily prayers, charity, and pilgrimage to Mecca. An Iftar (IF-tar) is the meal eaten to break the fast at the end of each day, after sundown.
Stillwater Public School Bathroom Policy
Oklahoma Education Secretary Ryan Walters recently drew attention when he sent a letter to the Stillwater Public Schools Board instructing them to put an end to their bathroom policy, which allows students to use whichever bathroom aligns with their gender identity. The school board says it has not received a single complaint about a transgender student acting inappropriately in a bathroom since the policy was put into place back in 2015. Many parents were not aware of the policy until now and were outraged upon learning about it and asked that the policy be reversed.
Instead of reversing the policy, on April 18, the school board asked the Oklahoma State Department of Education and the State Board of Education to provide guidance on whether they can continue to set their own restroom policy. State Superintendent of Public Instruction Joy Hofmeister responded by requesting a formal binding opinion from the state Attorney General. While school officials cited court rulings and guidance from the Biden administration requiring schools to allow all youth to access bathrooms based on the students' self-identified gender identity, critics note that most of the rulings are from courts that do not have jurisdiction in Oklahoma, and a U.S. Supreme Court case cited does not address the issue of bathroom and locker-room access.
Paycom Supports LGBTQ+ Causes
The Oklahoma Council of Public Affairs reports that Oklahoma-based Paycom (a Human Resources technology company founded in Oklahoma) provided $50,000 to help fund a lawsuit that seeks to force Oklahoma state government to issue birth certificates listing genders other than "male" or "female," and provided another $50,000 to an organization that opposed Oklahoma legislation restricting women's athletic events to biological females. Bills on both subjects recently passed the Oklahoma Legislature and were signed by Gov. Stitt.
State GOP Convention Delayed
The Oklahoma Republican Party has typically held a convention in election years. No substantial business occurs at these conventions – they are mostly held to promote the party and candidates. Usually these conventions are held in the springtime. But, in October of 2021, the Oklahoma GOP Executive Committee overturned the motion that had been made and unanimously passed by the Oklahoma State Committee to have a Special Convention in the Spring of 2022. Instead, a Special Convention will be held in September, after the GOP primary elections. The Republican Primary Election will be held on June 28, and the Runoff Primary Election will be August 23. Some party activists charge that the convention was delayed to shield Senator James Lankford from criticism within his own party for his actions on January 6, 2021, dropping support for investigating fraud in the 2020 election for President.
Interim Oklahoma GOP Chairman
Shane Jemison, state party vice-chairman, was named Interim State Party Chairman of the Oklahoma Republican Party. Jemison was appointed to the position due to the resignation of State Chairman John Bennett who is running for the open Second District seat in the U.S. House. Jemison will be fulfilling the role and duties of State Chairman for a maximum of 60 days. A permanent chairman will be selected by the Republican State Committee.
Jemison, 29, received a dual degree in Political Science and Economics from Oklahoma State University in Stillwater while working as a congressional staffer for former U.S. Congressman Steve Russell. Additionally, Jemison works in community development and planning and has been involved in political campaign operations in over 300 races and party building infrastructure since 2010. Jemison is the youngest serving OKGOP Chairman since Lt. Governor Matt Pinnell held the position in 2010.
Pinnell To Lead RLGA
Oklahoma Lieutenant Governor Matt Pinnell has been selected as chairman of the Republican Lieutenant Governors Association (RLGA). Pinnell hopes to continue the success the RLGA has already had. "These past two years the RLGA has defied the odds by recruiting, training, and supporting candidates that are fighting each day to give Americans across the country a better life," said Pinnell. There are 30 Lt. Governor races on the ballot across the country this year, including Oklahoma. Pinnell was elected Lieutenant Governor in 2018 and is seeking reelection to a second and final four year term in 2022.
ODOT Aids Route 66 Centennial
The Oklahoma Department of Transportation (ODOT) is facilitating cities and counties along the historic Route 66 to offer them a new way to spruce up their section of the historic highway ahead of the Mother Road's 2026 centennial. ODOT's Traffic Division recently released pavement marking guidelines to local governments that have sections of Route 66 on state or federal highways within their jurisdiction. Several cities have asked for a way to additionally highlight their section of the route and are now welcome to use this guidance to begin the process of adding pavement markings. "We want those who visit the state's more than 400 miles of the historic route to feel the connection from city to city and these pavement markings just add to that effort," said Lt. Gov. Matt Pinnell.
The 21-foot by 8-foot black and white markings will be approved by the department for the historical alignment of Route 66 and will be done in partnership with cities and counties. Each entity will pay for the pavement markings in their area. For safety, the markings are intended for installation on sections with a speed of 35 mph or less and they cannot be spaced any closer than one per lane per mile. The department worked closely with cities, the Oklahoma Route 66 Association and the Route 66 Alliance in association with the Oklahoma Route 66 Centennial Commission in developing the standards.
Trump Highway Dedication
On April 22nd, dedication ceremony was held to commemorate the first Donald J. Trump Highway in the nation. "I originally proposed Senate Bill 1089, designed to create the first President Donald J. Trump highway in our country, to honor President Trump and his legacy," said Oklahoma Sen. Nathan Dahm (R-Broken Arrow). "We are dedicating 20 miles of U.S. 287, from Boise City all the way to the Oklahoma-Texas border, to thank President Donald J. Trump for everything he has done for Oklahoma and our country."
State Questions Proceeding
On April 19, the Oklahoma Supreme Court cleared the way for two marijuana initiative petitions to proceed. Both ballot initiatives had been challenged. State Question 818 seeks to remove the Oklahoma Medical Marijuana Authority from the Oklahoma State Department of Health, and create a new free-standing agency which would be called the Oklahoma State Cannabis Commission. The second initiative, State Question 819, seeks to legalize, regulate and tax the recreational use of marijuana by adults ages 21 and older. The state high court did strike Section 5 of that proposal which would allow a person with a marijuana conviction to apply for resentencing, reversal of the conviction and dismissal of the case.
Because the two proposals seek to amend the constitution, supporters will have 90 days to gather a minimum of 177,958 valid signatures to qualify for the ballot. The Secretary of State will soon set the dates for when signatures can be gathered.
Meanwhile, another marijuana adult-use proposal, State Question 820, was previously cleared by the high court and the signature circulation period has been set to begin May 3, 2022 and signatures must be filed with the Secretary of State no later than August 1, 2022. This initiative would "legalize, regulate and tax adult-use marijuana." Because it would only amend state statute, only 94,911 valid signatures are required.
Currently, there are 18 states and the District of Columbia that have legalized the recreational use of cannabis for adults.
Oklahoma State Horse
The American Quarter Horse could become Oklahoma's official state horse. House Bill 3261, authored by Rep. Randy Randleman (R-Eufaula) names the American Quarter Horse as the state horse of Oklahoma in recognition of the value of the breed to Oklahomans. "The American Quarter Horse has had a significant role in our state's history and has been a huge economic driver as well," Randleman said. For nearly 50 years, the American Quarter Horse Association has held its world championship show in Oklahoma City with competitors from around the world. The American Horse Council estimates about 104,000 American Quarter Horses were in Oklahoma in 2017, making it the most common horse breed in the state. Oklahoma ranks second in the country in total American Quarter Horse numbers.
Cole Longest Serving Native American
Oklahoma Congressman Tom Cole is now the longest serving Native American in the U.S. House of Representatives. He beat out fellow Oklahoman and Chickasaw Nation member, former Congressman Charles David Carter who set his record at 7,048 days.
"I am proud of my record as a champion for Indian Country. In addition to authoring, sponsoring and supporting numerous pieces of legislation, I have embraced my role as a resource for my colleagues, helping them understand tribal sovereignty, the federal government's trust responsibility and how we can and should work in a bipartisan way to solve some of the issues facing tribes. While numerous strides have been made, there is still more work to do. In the days ahead, I remain committed to furthering, highlighting and elevating these important issues," said Cole. Cole has been the Co-Chair of the Congressional Native American Caucus since 2009.
Passing of Former Senator Mike Fair
Former Republican state Representative and Senator Mike Fair passed away on February 28 at the age of 79. Fair was elected to the House in 1966 from southwest Oklahoma City, and later won a northwest Oklahoma City seat in 1978 where he served until 1986 when he ran for governor, finishing second in the Republican primary to Gov. Henry Bellmon. In 1988 he was elected to the Oklahoma Senate. He was reelected to the Senate in 1992, 1996 and 2000. He was not able to run for reelection to the Senate in 2004 due to Term Limits. While he had only a 69% cumulative average on the Oklahoma Conservative Index, he was viewed favorably by stronger conservatives because of his challenge to Gov. Bellmon.
Passing of former Senator Enock Kelly Haney
Former Oklahoma state Senator Enoch Kelly Haney (D-Seminole) died on April 23. He was 81. A renowned Native American painter and sculptor, his bronze statue "The Guardian" stands atop the Oklahoma State Capitol building dome. Haney served in the Oklahoma House from 1980 to 1986, and in the Oklahoma Senate from 1986 to 2002. He ran for governor in 2002, losing in the primary to Brad Henry who went on to become governor. After leaving the Legislature, Haney was elected to a principal chief of the Seminole Nation of Oklahoma in 2005, and served one term. During his 22 years in the Legislature he had a 23% cumulative average on the Oklahoma Conservative Index.