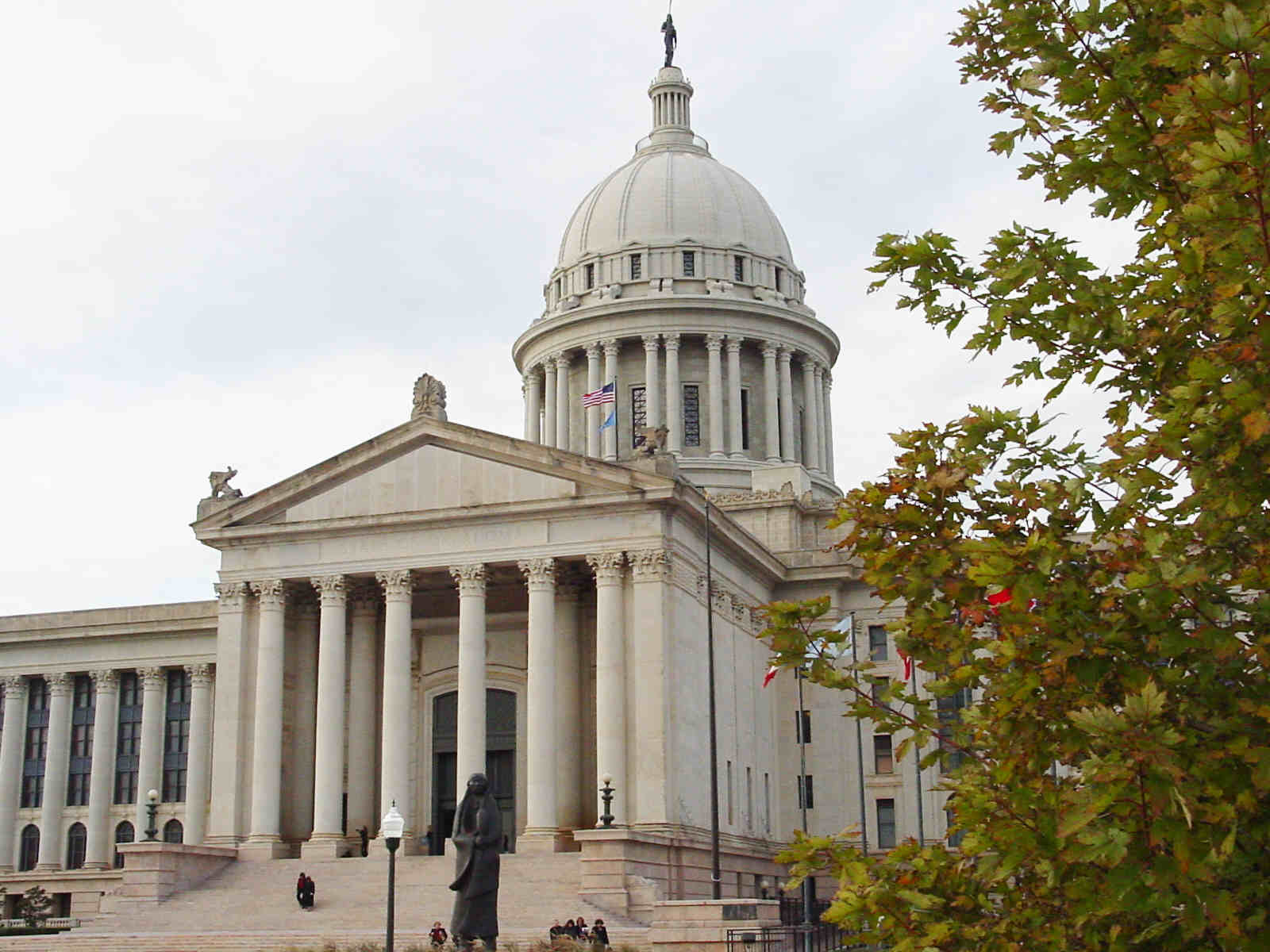 news
Legislators Rated
After taking suggestions from conservative leaders, proposed bills were reviewed by a joint committee composed of the Oklahoma Constitution newspaper staff and members of the Oklahoma Conservative Political Action Committee (OCPAC). The committee then selected the ten key votes to be used for the ratings. The legislators were rated based on their votes on these bills which included such issues as protecting the life of the unborn, protecting women and children, supporting the right to keep and bear arms, making elections secure, opposing government subsidies to business, preserving government transparency, and avoiding wasteful spending.
TOP CONSERVATIVES
Five legislators scored a perfect 100% conservative rating this year. Senator Shane Jett of Shawnee was the only member of the Senate with a perfect score. The four members of the House with a perfect score were Tom Gann of Inola, Jim Olsen of Roland, Wendi Stearman of Collinsville, and Rick West of Heavener. Senator Nathan Dahm of Broken Arrow scored 93 per cent and Senator Warren Hamilton of McCurtain scored 90 percent. Representative David Hardin of Stilwell also scored 90 percent. Senator Rob Standridge of Norman and Rep. Tommy Hardin of Madill both scored 83 percent. Six senators scored 80 percent including Mark Allen of Spiro, David Bullard of Durant, George Burns of Pollard, Julie Daniels of Bartlesville, Joe Newhouse of Broken Arrow, and Roland Pederson of Burlington. Three members of the House also scored 80% including Trey Caldwell of Faxon, Denise Crosswhite Hader of Yukon, and Randy Randleman of Eufaula.
TOP LIBERALS
No legislator scored zero conservative this year, but Sen. Kevin Matthews of Tulsa scored just 6 percent and Rep. Collin Walke of Oklahoma City scored 9 percent. Nine legislators, two senators and seven representatives, scored 10 percent. Senators Mary Boren of Norman and Michael Brooks of Oklahoma City both scored 10 percent. The seven members of the House scoring 10% were Forrest Bennett of Oklahoma City, Meloyde Blancett of Tulsa, Andy Fugate of Oklahoma City, Cyndi Munson of Oklahoma City who will be the next House Minority (Democrat) Leader, Jacob Rosecrants of Norman, Mauree Turneer of Oklahoma City, and John Waldron of Tulsa. Representative Ajay Pittman of Oklahoma City scored 12 percent. Scoring 13% in the Senate were Carri Hicks and George Young, both of Oklahoma City. Also scoring 13% were House members Mickey Dollens of Oklahoma City, Regina Goodwin of Tulsa, Monroe Nichols of Tulsa, Trish Ranson of Stillwater, and current House Minority (Democrat) Leader Emily Virgin of Norman. Senator Merleyn Bell of Norman scored 15 percent. Representative Jason Lowe of Oklahoma City scored 16 percent. Three senators scored 20% including Jo Anna Dossett of Tulsa, Senate Minority (Democrat) Leader Kay Floyd of Oklahoma City, and Julia Kirt of Oklahoma City.
A description of the bills used for this year's ratings, a list of all the legislators with their vote on each of the ten bills, their score for this year, and their Cumulative Average which includes scores from previous years, is found in the center section of the print edition. It is also available by clicking the box labeled "How Conservative is your legislator?" at the top of our home page at: www.oklahomaconstitution.com