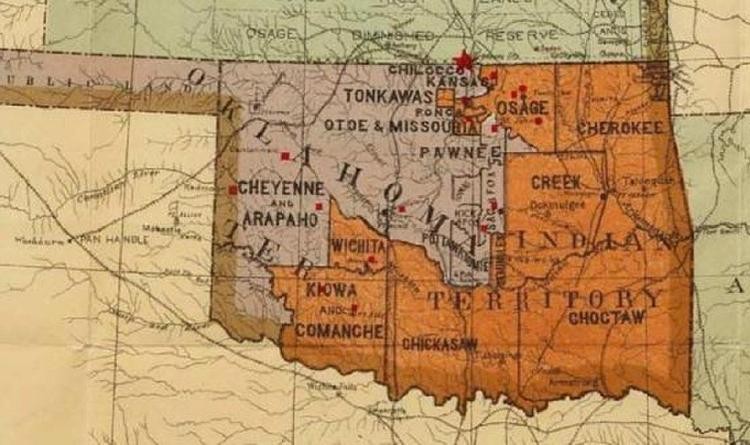 Pictured: Indian Lands in Oklahoma
news
Oklahomas Indian Tribes Not Expected to Allow Abortions
Stitt told Fox News after the Dobbs opinion was leaked that he feared some of Oklahoma's Indian tribes might decide to "set up abortion on demand." The Dobbs case was the ruling of the United States Supreme Court that overturned Roe v. Wade, and Stitt, noting some of the tribal leaders are liberal Democrats, was concerned that those tribal leaders might use their tribal sovereignty to open abortion mills on their reservations, now that Oklahoma has banned most abortions in the state.
Stitt's concern was largely based on the McGirt Supreme Court decision of 2020, which, in a 5-4 decision, held that Congress had neglected to abolish some Indian reservations, and because of that, only the tribal courts or federal courts could try "major crimes" in large areas of eastern Oklahoma considered Indian reservations, unless the cases were between non-tribal members. But with the recent Castro-Huerta Supreme Court decision, which modified McGirt, the only individuals who could perform abortions would be tribal members, and the only women who could obtain such abortions would also have to be tribal members.
Even that is considered unlikely, as most tribal hospitals are tied in with the Indian Health Service, and the Hyde Amendment – named after the late Congressman Henry Hyde – forbids federal funding of most abortions. Besides that, the tribal governments spend great amounts of money on advertising for a positive public image of their tribe. Becoming known as havens for mothers killing their babies would certainly turn off many Oklahomans, including many tribal members themselves.
While it is true that many tribal leaders are Democrats, those leaders have to consider the wishes of their tribal members. Stacy Leeds, a Cherokee Nation of Oklahoma citizen, and a law professor, explained, "Politically, (Indian) people are all over the place. You know, it's a large leap to just automatically presume that everybody would want this. And a lot of tribal spiritual traditions hold life as sacred from beginning to end."
Fortunately, the "Indian Option" of continuing abortions in states like Oklahoma, which have largely outlawed the grisly practice, does not appear to be likely – at least under present circumstances.