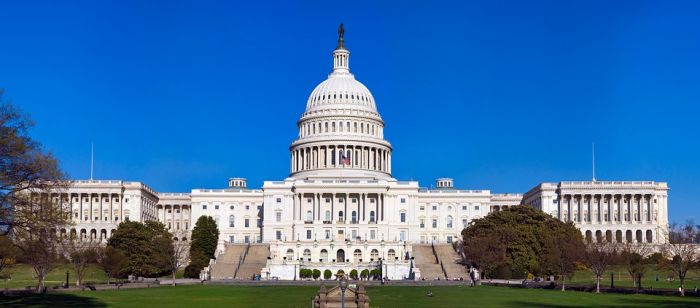 news
Primary Election Impacts U.S. Senate Races
The Oklahoma State Election Board designated the two U.S. Senate offices on the ballot as the FULL TERM for the Lankford seat, and the UNEXPIRED TERM for the Inhofe seat. The Primary Election on June 28began the process of narrowing down the list of candidates, but the final contenders for the November election will not be determined until the Runoff Primary Election which will be held on August 23. A candidate must receive over 50 percent of the vote to capture the nomination for their party. If no candidate reaches that mark in the Primary Election, the top two finishers move on to the Runoff Primary.
FULL TERM
Senator Lankford is running for reelection. Lankford, 54, was elected to the U.S. Senate in 2014 to fill the remainder of the unexpired term of Tom Coburn who left the seat early due to health reasons. Lankford was easily reelected in 2016 to a full term which is now coming to an end. Before his election to the Senate, he was elected to the Fifth District seat in the U.S. House of Representatives in 2010, and was reelected in 2012.
Lankford faced two challengers for the Republican nomination in the June 28 Primary Election, but secured renomination with 67.83% of the vote. Jackson Lahmeyer of Owasso finished in second place with 26.38 percent. He is pastor of the Sheridan Christian Center, and the owner of Lahmeyer Investment Company. The other contender, Joan Farr, 66, of Tulsa received 5.79 percent. Senator Lankford advances to the General Election on November 8 where he will face opposition from several other candidates.
Oklahoma voters have not elected a Democrat to the U.S. Senate since 1990 when David Boren was elected to a third term. But, six Democrats were competing for the Democratic nomination in the June election for the seat and two move on to the Runoff Primary since none received over 50 percent of the vote. Madison Horn, 32, of Oklahoma City finished in first place with 37.19 percent. She was raised in Stilwell and has worked for various firms involving Cyber and Digital Security, and currently works for Siemens Energy. Oklahoma City attorney Jason Bollinger, 29, took second place with 16.77 percent. He received accounting and law degrees at the University of Oklahoma. He worked for the U.S. State Department in Washington in 2017and 2018 before beginning his law practice in Oklahoma City.
The other Democrat contenders split the remaining vote. Dennis Baker of Tulsa received 13.77 percent, followed by Jo Glenn of Tulsa with 12.99 percent, Brandon Wade of Bartlesville with 12.25 percent, and Arya Azma of Norman with 7.03 percent.
In addition to Senator Lankford, and the surviving Democrat, there will be two other candidates on the General Election ballot. One Libertarian candidate filed for the seat. Kenneth Blevins, 37, of Sand Springs is a pipe fitter and welder. He made an unsuccessful run for the Libertarian nomination for President in 2020. There will also be an Independent candidate, Michael Delaney, 57, of Norman.
UNEXPIRED TERM
The open seat created by Inhofe's early exit attracted a host of candidates. Thirteen candidates were running for the Republican nomination, which has become "tantamount" to election in Oklahoma. The large number of GOP candidates, including four who had proven their ability to get elected to public office, made a runoff likely.
Second District Congressman Markwayne Mullin chose to run for the Senate seat rather than file for reelection. He finished in first place with an impressive 43.62 percent of the vote, but less than the 50% needed to capture the Republican nomination without a runoff. The Second District covers most of eastern Oklahoma, stretching south from the Kansas state line to the Red River border with Texas. Mullin, 44, owns Mullin Plumbing which spans much of the state. He also has ranching operations in Adair and Wagoner counties. He was first elected to Congress in 2012, and is completing his fifth term. When he first ran for the Second District seat in 2012, he pledged to serve no more than six years in Congress, but ran and won reelection in 2018 and also in 2020. He has compiled a mostly conservative record. Mullin announced in July that he has been endorsed by former President Donald Trump.
Joining Congressman Mullin in the Runoff Primary Election is former Oklahoma House Speaker T.W. Shannon, 36, of Lawton. He finished in second place with 17.53 percent. Shannon was the most conservative Speaker in modern times, with a cumulative average score of 74% on the Oklahoma Conservative Index published by the Oklahoma Constitution newspaper. During his tenure, Shannon consistently voted for the Second Amendment, for the pro-life position on abortion, reduction in tax rates, against affirmative action, for vouchers for education, for the Tenth Amendment and "states' rights," for the protection of civil liberties, for efforts to control illegal immigration, and against much wasteful government spending. But, Shannon has also cast some votes which kept him from achieving the Top Conservatives list status on a regular basis. For example, Shannon has at times voted to subsidize big business interests, bonded indebtedness, and to allow foreign court judgments to be recognized in and enforced by Oklahoma courts.
Before entering politics himself, Shannon worked for former Congressman J. C. Watts, Jr., and in the campaign of Congressman Tom Cole. He unsuccessfully ran for the U.S. Senate in the 2014 election to fill Coburn's unexpired term, losing to Lankford.
Mullin and Shannon are both enrolled members of tribal nations – Mullin is Cherokee and Shannon is Chickasaw. If either is elected in November, they will become the only current Native American members of the U.S. Senate.
State Senator Nathan Dahm of Broken Arrow finished in third place with 11.92 percent of the vote. He has been a strong conservative voice in the Oklahoma Senate is in the middle of his state Senate term. He will not be able to run again in 2024 due to term-limits.
Inhofe's formal announcement of his resignation was coupled with his endorsement of Luke Holland of Owasso to fill the remainder of his term. Holland served as Inhofe's Chief of Staff. He finished in fourth place with 11.28 percent.
Scott Pruitt was elected Oklahoma Attorney General in 2010 and was reelected in 2014. In 2017, President Donald Trump selected Pruitt to head the federal Environmental Protection Agency (EPA). He received 5.04 percent.
Dr. Randy Grellner has been in Family Practice in Cushing. He received 4.41 percent. Laura Moreno of Edmond received 1.84 percent. Jessica Jean Garrison of Owasso received 1.71 percent.
The five remaining GOP candidates each received less than one percent of the vote. That list includes Alex Gray of Nichols Hills, John Tompkins of Oklahoma City, Adam Holley of Bixby, Michael Coibion of Bartlesville, and Paul Royse of Tulsa.
The winner of the Republican nomination will face three challengers in the General Election.
Former Fifth District Congresswoman Kendra Horn, 45, was the only Democrat to file for the seat. In 2018,Horn defeated the incumbent Republican Congressman Steve Russell. Oklahoma had not had a Democrat in Congress since 2012. And, for the first time in state history, Oklahoma had sent a Democrat woman to Congress. But, Horn lost her bid for reelection in 2020, losing to Stephanie Bice.
Prior to her election to Congress, Horn was a professional mediator and executive director of Women Lead Oklahoma which is a nonprofit organization working to empower women to be leaders and be engaged in civil activities. She had also served as press secretary for former Second District Congressman Brad Carson and managed political campaigns. She also served as executive director of Sally's List which supports women running for elected office. She lives in Oklahoma City and is a native of Chickasha.
One Libertarian candidate filed and will be on the General Election ballot in November. Robert Murphy, 74, of Norman ran for the U.S. Senate as a Libertarian in 1980 and 1984. In 2016 he won the Libertarian nomination for the U.S. Senate. He was the only Libertarian to file for the seat in both 2020 and this time. In the 2020 General Election he received 2.21% of the vote. Between runs for the U.S. Senate, he has run for various other offices, including several races for a seat in the U.S. House. He has run as a Libertarian when the party has had ballot status, and in other campaigns as an independent.
There will also be an Independent candidate on the November ballot. Ray Woods, 86, of Cleo Springs was one of three independents running for the U.S. Senate seat held by Senator Inhofe in 2014.