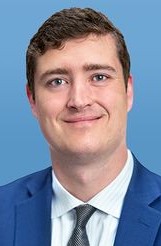 column
China is the Greatest Threat Facing the United States. Oklahoma Needs a Response.
But what makes China such an existential threat to the American way of life is the influence Beijing has been able to exert within the United States itself. While the Chinese certainly engage in traditional espionage, their real influence is far more sophisticated and dangerous. When U.S. politicians of both parties permitted China into the World Trade Organization in 2000, they opened American markets to uncontrolled Chinese competition, intellectual property theft, and other forms of economic warfare. While millions of Americans have lost their jobs and our manufacturing sector has been decimated, elites in Washington, Wall Street, and Hollywood have made fortunes working hand-in-hand with the Chinese Communist Party. It is these Americans, who have gained financially from their ties to China, who work diligently to ensure that the United States remains passive in the face of the threat from Beijing.
Donald J. Trump was the first American President who stood up to the Chinese Communist Party. He placed billions of dollars of tariffs on Chinese imports. He cracked down on their theft of U.S. intellectual property and manipulation of their currency. He worked to rebuild the U.S. military to confront the Chinese threat. And he called out the Chinese regime for its complicity in the spread of the Covid-19 virus. At every step of the way, President Trump was undermined, opposed, and resisted by the representatives of Wall Street, much of corporate America, and elites in academia, entertainment, and even within his own government. Now, in the Biden Administration, those elites have found a President unwilling and unable to confront the dangers posed by the Chinese Communist Party.
The danger is increasingly pronounced, and it is not just limited to U.S. interests in Asia. China's threat is impacting every American, at the state and local level. With an Administration in Washington unwilling to address the threat, elected officials like governors, mayors, and state legislators are the first line of defense for the American people against the Chinese Communist Party.
I have proposed the creation of an Oklahoma State China Commission, modeled on the U.S.-China Economic and Security Review Commission that was established by Congress in 2000 and has been a leading voice in the fight to resist Beijing's authoritarian behavior. An Oklahoma China Commission, whether established by the Governor via executive order or created through legislation, would be tasked with ascertaining the facts of China's threat to Oklahoma and Oklahomans, reporting to the Governor and Legislature, and recommending ways to strengthen our defenses against the Chinese Communist Party. The Commission would be composed of Oklahomans with diverse backgrounds in the military, academia, agriculture, energy, politics, law enforcement, finance, and other fields and representing the perspective of our tribes, municipalities, and other key constituencies.
The Commission would have a broad mandate, but several areas are key to assess in the effort to strengthen Oklahoma against Beijing. First, far too many state pension funds have become heavily invested in China, putting the hard-earned money of our retired government employees at risk. China's markets are dangerously unstable, and many of these investments often directly support the Chinese military and the Communist Party's surveillance state, as has been the case with pension funds in New York and California. The Federal Government's pension system was dangerously invested in China until the Trump Administration forced it to change course. The Commission would work with the new State Treasurer to understand how Oklahoma's pension funds can be insulated from Chinese influence.
Second, Chinese nationals are buying tremendous amounts of prime agricultural land across the state. The Federal government has so far failed to exercise appropriate oversight of these transactions, threatening our food supply and introducing organized criminal elements into rural communities. Oklahoma must step in to protect our rich agricultural heritage, perhaps through legislation, to ensure that land transactions with countries who would do the U.S. harm are prohibited.
Third, major colleges and universities have relied on Chinese nationals as a funding source for too long. The Communist Party operates a program called "Thousand Talents," which requires overseas students to return to China with the intellectual property and knowledge they gained abroad. This is a direct threat to America's economic and military advantage. The Commission must work to protect our universities, and the products of Oklahoma's industry, from Chinese subversion.
Finally, counties and municipalities are ripe targets for Chinese influence. Whether through paid trips to China or sister-city relationships, Beijing works to create Americans who, often unknowingly, echo Communist Party talking points. Every interaction between a government entity in Oklahoma and China should have to answer the question, what is the benefit for Oklahomans of this interaction?
Oklahoma has an opportunity to lead the country in responding to the challenge posed by Communist China. Every American will be impacted by U.S.-China rivalry, down to the local level. Oklahomans can show the rest of the country that, even without leadership from Washington, we can address major challenges and find solutions to keep our beloved state free, safe, and prosperous.
Alexander B. Gray most recently was a Republican candidate for the U.S. Senate. He served as Deputy Assistant to President Trump and Chief of Staff of the White House National Security Council from 2019 to 2021.