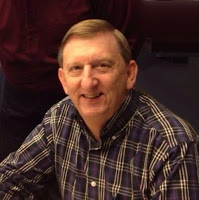 column
Falsehoods Abound About HB 1775
By Steve Byas
I have read a steady stream of falsehoods about HB 1775, a piece of legislation sponsored by State Representative Kevin West (R-Moore). To hear the detractors of the bill tell it, and this is no exaggeration, the bill will not let teachers in our public schools cover issues like slavery, segregation, and other parts of our nation's history that "might make a kid feel bad."
I suspect that many of those who say such things are just parroting what they have heard others claim the bill does, and have bought into a propaganda line perpetuated by those who have a rather sinister agenda. Lying to advance their radical agenda is acceptable to them, but not to me.
The bill is actually quite short and to the point. First of all it prohibits any form of mandatory gender or sexaul diversity training or counseling, or any orientation or requirement that presents any form of race or sex stereotyping or a bias on the basis of race or sex.
It prohibits any school employee in any public school form requiring or making part of their course certain racist concepts found in the Marxist Critical Race Theory, although the bill does not actually mention Critical Race Theory (CRT). Understand, Marxists have long said that there is a conflict between groups in society, and the solution is communism.
The promoters of CRT see almost all of American history as one long, uninterrupted oppression of somebody. According to them, the Declaration of Independence and the Constitution are racist documents (even though the famed black abolitionist, Frederick Douglas, called them "liberty documents"). Even Mount Rushmore is racist, according to these radicals.
The bill prohibits teaching that one race or sex is "inherently superior" to another race or sex. It forbids teaching that an individual is, "by virtue of his or her race or sex" inherently racist, sexist or oppressive. Another concept that is banned from being taught in the public schools of Oklahoma is that an individual's moral character is necessarily determined by his or her race or sex.
And that part about not making a kid "feel bad" after hearing about slavery and segregation? That is a gross distortion of the bill's provision that no individual should "feel discomfort, guilt, anguish or any other form of psychological distress on account of his or her race or sex."
I have personally heard people argue that persons of particular races or sexes should feel guilty for what persons of their race or sex did in the past. Critical Race Theory is blatantly anti-Christian teaching not only that no person should ever be forgiven for certain acts, but that a person should not be forgiven for what somebody did decades ago – just because they are of the same "race."
Finally, and I really like that Rep. West included this in his bill. It is now against the law to teach the concept in Oklahoma's public schools that "meritocracy or traits such as hard work ethic are racist or sexist or were created by members of a particular race to oppress members of another race."
I have heard for years some arrogant sneers about "middle-class values," such as hard work, are bad. Why would hard work be bad? Our society would be better off if more – including arrogant wealthy individuals, such as the King of England, understood and practiced "middle-class values."
Notice that the bill says not one word about not teaching about slavery or segregation. Those who keep saying that are either ignorant or they are liars. What the bill bans is teaching that there are people alive today who are responsible for slavery or segregation, simply because of the color of their skin.
I am sure there are many schools and many teachers who have not taught these Marxist concepts in their classes, but that doesn't mean that it is not being taught in other schools. Besides, if you are a teacher, and you have never taught this Marxist garbage, great. Why should it bother you if a bill prohibits something that you have never taught and would never teach? Don't let the union tell you what to think. Do your own research. Think for yourself, and teach your students to do the same.
Make no mistake. What CRT and this type of teaching is all about is causing division in society, so as to promote Marxism.
I for one want to congratulate the Oklahoma Legislature and Governor Kevin Stitt for making this fine piece of legislation law in Oklahoma. The taxpayers should not have to pay taxes to promote anti-Christian and anti-American ideologies in the schools. The schools should be places where education takes place, not places of Marxist indoctrination.
Steve Byas is Editor of the Oklahoma Constitution and author of several magazine articles and books, including History's Greatest Libels. He may be contacted at byassteve@yahoo.com