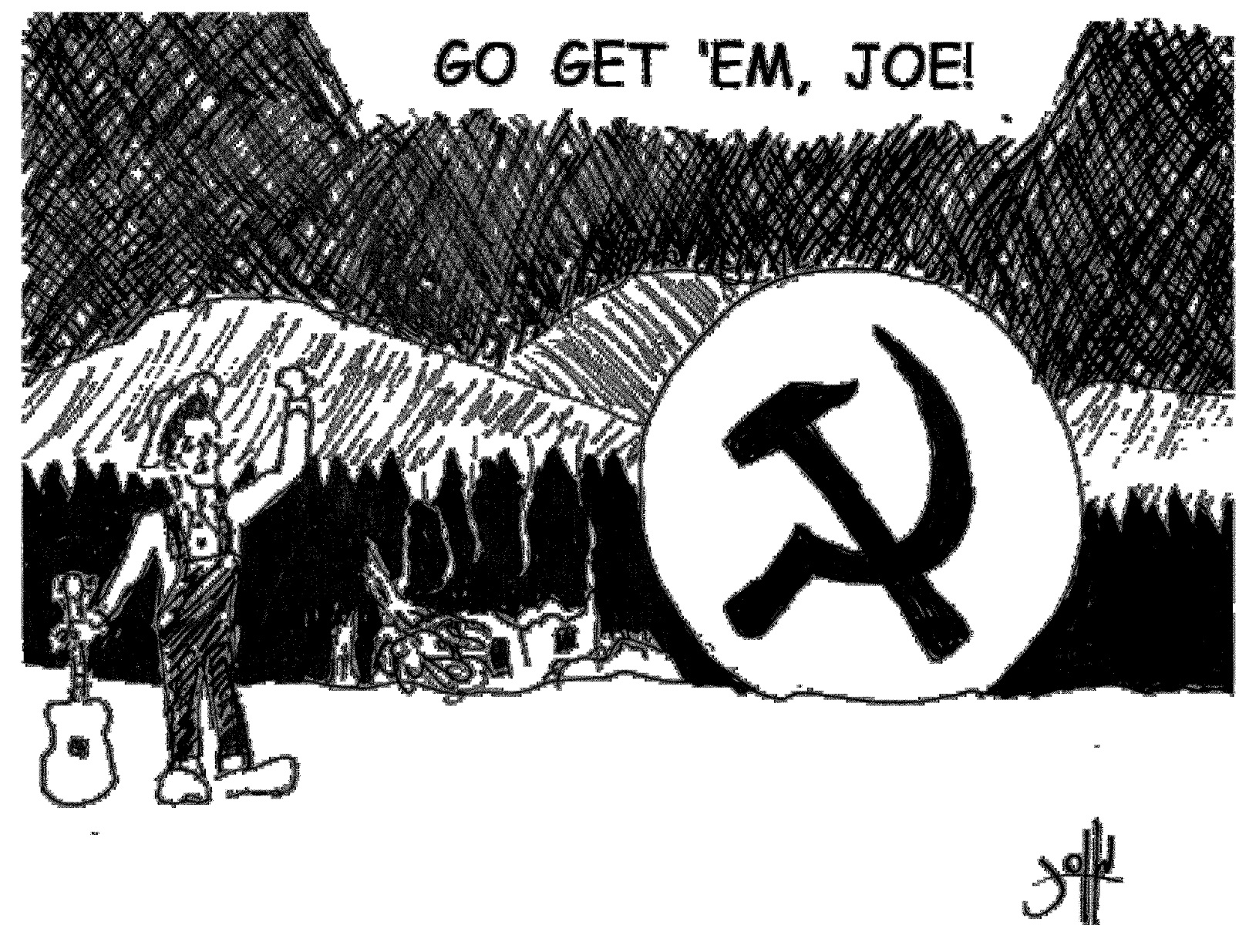 Pictured: Woody Guthrie - Oklahoma's Singing Radical
news
Woody Guthrie Oklahomas Singing Radical
Several years ago, the Oklahoma Gazette newspaper sponsored the Oklahoma Music Awards, and instead of giving out little Oscars, they passed out "Woody" to honor Oklahoma's homegrown communist sympathizer. The Gazette defended this by writing, "You know, Woody Guthrie – the internationally known singer/songwriter from Okemah they didn't teach you about in school when you were growing up because, well, it's really too silly to even get into?"
Really? That Guthrie strongly supported a movement responsible for mass murder was just "too silly to get into?"
Following the September 11 attacks upon the World Trade Center towers and the Pentagon, Americans watched as hundreds of members of Congress stood on the steps of the Capitol and sang Irving Berlin's inspiring song, "God Bless America!" It is a patriotic ballad that has inspired millions since its pre-World War II release.
Apparently, Guthrie would not have joined them. He was driven by his disgust of that song to write his own song in response. That is his famous, "This Land is Your Land." Joe Klein, a sympathetic Guthrie biographer, has said that the Guthrie song was "originally intended as a Marxist response" to Berlin's song.
An early version of Guthrie's 1940 song contained two additional verses usually not found in later versions, or sung today. One verse specifically attacked the very concept of private property. The omitted verse went, "Was a big high wall there that tried to stop me, A sign was painted said; Private Property, But on the back side, it didn't say nothing – This land was made for you and me."
A few years ago, the Smithsonian Institution honored Guthrie and honored his left-wing views: "Woody's political outlook paralleled that of many Americans, who, beset with hard times, questioned the very basis of the American system. The Communist Party of the United States of America (CPUSA) attracted these disaffected citizens with its egalitarian platform. For Woody, the Communists could be related to the Robin Hood outlaws he had been singing about for a decade."
Guthrie never apologized for his pro-Stalin views. In July 1945, Guthrie wrote, "I have rolled the whole thing over in my mind and have come to believe that we need to have the CP [Communist Party] back again." He even carried around a pocket-sized "Constitution of the Soviet Union, USSR," adding that the "best thing" he had ever done was "to sign up with the Communist Party." Guthrie even supported the North Koreans and Chinese Communists during the Korean War!
Still, there are those who argue Guthrie has been "inaccurately characterized" as a communist. Perhaps he never actually joined the Communist Party, and just cheated the Party out of its dues.
Steve Byas teaches history at Randall University in Moore, Oklahoma.