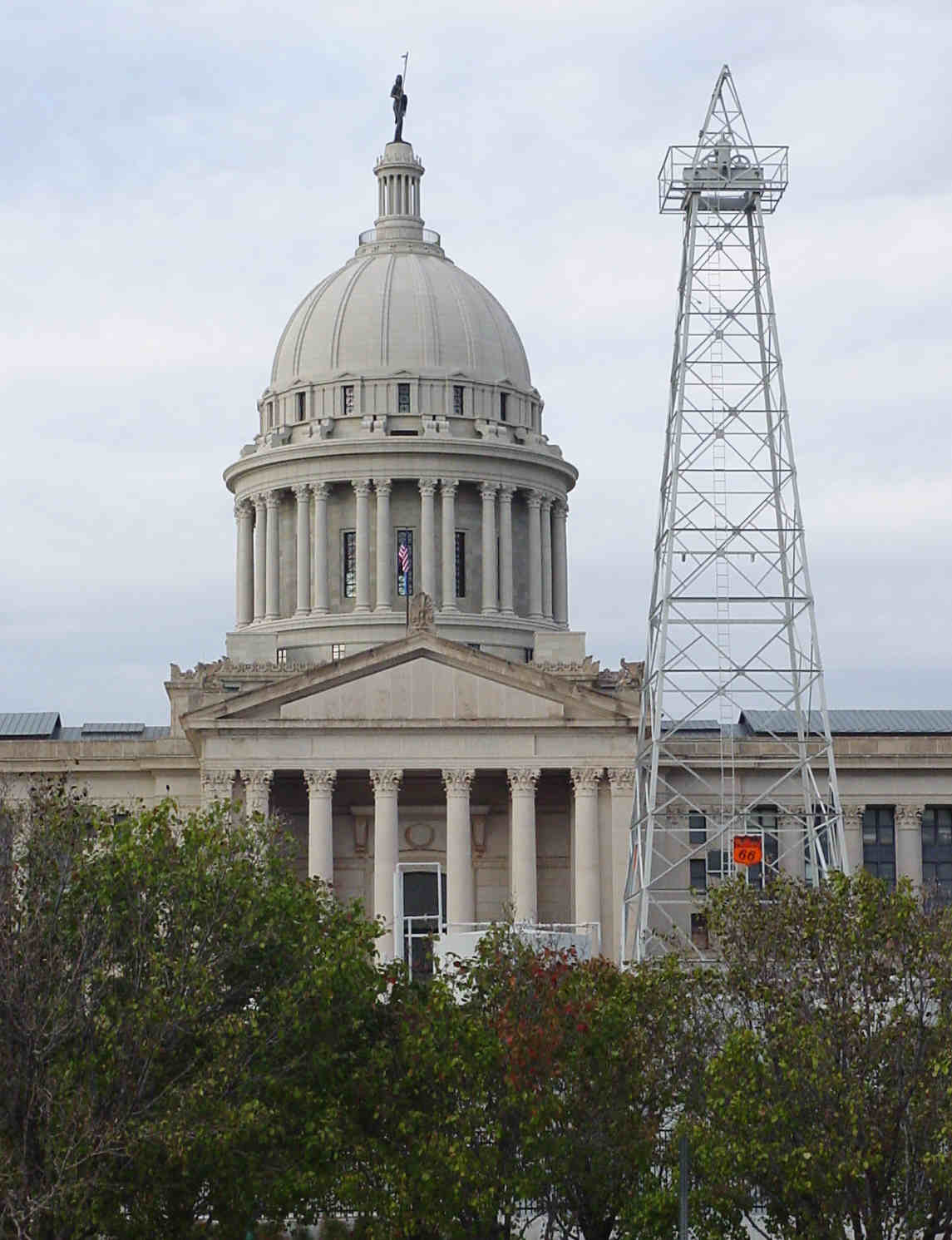 news
Legislation Filed for 2023 Session of Oklahoma Legislature
Stop Time Change
Two state senators filed near identical bills to end the practice of turning clocks back an hour in November and then setting them forward an hour in March. The legislation would keep all year long the extra hour of daylight saved for the end of the day.
Sen. Blake "Cowboy" Stephens (R-Grove) filed Senate Bill 7 which calls for Oklahoma to remain in Daylight Saving Time (DST) year-round. The measure would be a "trigger law" that would go into effect following the passage of the Sunshine Protection Act by Congress, which would give states the option to end the time change. The Sunshine Protection Act was unanimously passed by the U.S. Senate last year and is awaiting consideration by the U.S. House of Representatives, followed by the president. If approved, DST would be able to become permanent across the nation, with many states already having legislation in place to be enacted upon the approval of the act. Stephens has carried related legislation during his tenure in the state Senate and said he is hopeful that the shift in congressional leadership will encourage passage of the act.
"There is less time for farmers and ranchers to work in the daylight, less time for outdoor sporting events, school activities, business operations and a multitude of other things. We can have a safer, healthier and more productive state without the time change, and that is why I will continue to push for Oklahoma to do away with DST." The lawmaker said numerous studies have shown time changes are associated with negative health and mental health effects. Many imbalances are created within bodily systems during DST and the changes are also linked to decreased serotonin levels, increased anxiety and depression, higher blood pressure, and many other possible negative effects and conditions.
Meanwhile, Sen. Nathan Dahm (R-Broken Arrow) filed Senate Bill 69 which would create Central Daylight Time (CDT) in Oklahoma. "Many states have already passed legislation to make Daylight Saving Time permanent," Dahm said. "In a typical show of Washington incompetence, bipartisan federal legislation allowing the changes has stalled in the House after passing the Senate. Oklahoma should join these states in order to keep the pressure on the feds to do something."
Protection of Women Committing Abortion
Sen. Warren Hamilton (R-McCurtain) filed two bills to remove the legal protection of women who commit murder by abortion and make them subject to the same prosecution that any other person would face for the same criminal act. Senate Bill 402 creates the "Prenatal Equal Protection Act" and Senate Bill 287 would remove the prohibition on charging or convicting a women for the death of her unborn child.
Banning CRT Statewide
Sen. Nathan Dahm (R-Broken Arrow) filed legislation banning state agencies or departments from implementing Critical Race Theory (CRT). "Our state government shouldn't allow anyone to be judged by the color of their skin," Dahm said. "We must ban the teachings of CRT in all areas of our government, not just our schools." Senate Bill 348 would prohibit every agency or department of the state, county or municipality, or political subdivision from adopting any policy or training materials to promote race or sex stereotyping or scapegoating.
Education Freedom
Sen. Julie Daniels (R-Bartlesville) and Sen. Shane Jett (R-Shawnee) have filed universal school choice legislation to benefit children in all corners of the state. Daniels' Education Freedom Act, Senate Bill 822, provides parents the option of tapping into a portion of their child's education dollars to pay for a variety of education services, including tuition. "It's time to empower Oklahoma parents to be able to choose the best education for their own children, regardless of their zip code or financial circumstances," Daniels said. The bill allows parents to establish an account in the office of the State Treasurer from which to reimburse education service providers. The amount available would be based on the annual state per pupil expenditure by the Oklahoma State Department of Education. The bill proposes funding to cover the cost of the program by increasing the state funding formula for schools by $275 million. Daniels filed a companion bill, Senate Bill 825, to also raise the funding rate for Oklahoma's smallest school districts.
"Our goal is to provide Oklahoma parents with a true choice among great educational options that best suit the unique needs of their children," Jett said. "We can support and improve our local public schools while empowering parents with the flexibility to address their children's unique learning needs. There are valid reasons why some families need an alternative to a local public school. It's a false dichotomy to say, `you can either support public schools or school choice.' With this legislation, we can do both – empower all Oklahoma families to choose which option works best for their unique educational needs."
Oklahoma's new State Superintendent of Public Instruction, Ryan Walters, campaigned for office as a champion of Education Freedom. Walters welcomed news of the choice-expansion bills being filed. "I will fiercely advocate as state superintendent Oklahoma's students are our first priority," Walters said. "Every option is on the table to make our education system better. We must innovate and advocate for change at all levels in education."
Teacher First Amendment Rights
Sen. Nathan Dahm (R-Broken Arrow) filed legislation requiring school districts to inform teachers of their First Amendment rights and obtain reauthorization every year before deducting union dues from teachers' paychecks. "Four and a half years ago, in Janus v. AFSCME, the United States Supreme Court ruled that collecting public sector union dues from non-consenting public employees violates the First Amendment," Dahm said. "Our state has done a poor job informing teachers of their First Amendment right not to join or pay dues to teachers unions, and this bill aims to fix that."
Senate Bill 75 requires school districts to provide a written statement to teachers, informing them that they have a First Amendment right to refrain from joining, paying dues, or making political contributions to any professional employee organization and that they will not be discriminated against for refusing to join or financially support such an organization. "This bill ensures that teachers are aware of their rights and that the teachers unions actually have the informed consent of their members," Dahm said. "Teachers who don't want to continue paying dues won't have to proactively take steps to end dues deductions, they simply won't sign the re-authorization form."
Rate Books in Public School Libraries
Sen. Warren Hamilton (R-McCurtain) filed a bill that would establish a system to rate books rather than ban them in public schools and libraries. Hamilton said the ultimate goal is to protect young children from inappropriate reading material and give parents peace of mind that their kids cannot access adult content in school libraries.
Senate Bill 397 would require school libraries to conduct an inventory of print and nonprint materials and media located in their libraries. Print and nonprint materials and media would be designated as appropriate for various school grade or age levels. Certain materials would only be available to a student if he or she has presented a librarian, teacher, or other school staff with written consent from a parent or legal guardian.
Student Learning on History and Science
Sen. Nathan Dahm (R-Broken Arrow) filed legislation to improve student learning in the state of Oklahoma. "These curriculum updates will provide students with an understanding of our philosophical underpinnings, teach them to reason, and allow them to think critically in the classroom."
Senate Bill 137 would implement a pilot program that offers courses on the Constitution and the Federalist Papers among others. "It is important for students to understand the documents that influenced the founders and also their reasons for adopting the Constitution and form of government that they did," Dahm said.
Senate Bill 138 would require Oklahoma social studies courses to include at least 45 minutes of instruction on Victims of Communism Day, beginning with the 2023-24 school year. "Communist regimes have murdered more than 100 million people and subjected countless more to unthinkable atrocities," Dahm said. "We must ensure our citizens understand the brutality of these regimes and the real danger socialism poses to our freedoms and lives."
Senate Bill 139 would add George Washington's Farewell Address, the New England Primer, The Law by Frederic Bastiat, and other historically significant documents to the required reading materials for high school students.
Senate Bill 140, the Oklahoma Science Education Act, provides for the creation of a school environment that encourages the exploration and debate of scientific theories, and allows teachers to help students analyze strengths and weaknesses of said theories rather than accepting them as proven truths. "Students and teachers should be able to grapple with tough scientific questions in the classroom without fear of repercussions," Dahm said. "Hopefully this will expose the `theory' aspect of evolution by allowing alternate views to be presented."
Amend Parents' Bill of Rights
Sen. Cody Rogers (R-Tulsa) filed Senate Bill 131, which authorizes parents to file a civil action against a person or governmental entity for a violation of the Parents' Bill of Rights. "Updating this measure furthers parents' involvement in their child's education and requires written consent for decisions related to physical or mental health decisions for the student," Rogers said. "Clarifying this will ensure parents know their rights when it comes to their children's health and can remain in control of what their child is being exposed to at school." This legislation states that attempting to withhold information relevant to the physical, emotional, or mental health of a minor child is grounds for disciplinary action for state employees, political subdivisions, or any other government entity.
The bill directs school district policies to include procedures for a parent to withdraw a student from a club or activity and modifies language relating to participation in sex education curriculum, requiring a student's parent or legal guardian to provide written consent to participate rather than allowing the student to opt out. The measure also requires written consent for a child to participate in instruction or presentations that have the goal or purpose of studying, exploring, or informing students about gender roles, gender identity, gender expression, sexual orientation, or romantic or sexual relationships.
Fight Woke Gender Ideology
Sen. Nathan Dahm (R-Broken Arrow) filed legislation to fight the dangerous and destructive woke gender ideology of the left. "For years, Senate leadership has dismissed the threat that the left's gender ideology poses to our state," Dahm said. "However, with instances of `family friendly' drag shows, drag queen story hours, and the discovery of the gender transition program at OU Medical, it's past time we stop this craziness."
Senate Bill 250 would prohibit Medicaid providers from receiving reimbursement through Medicaid if they offer gender transition services. It also prohibits any state funding from being used to fund such services. "Our state should not condone genital mutilation, much less fund it," Dahm said. "These are elective procedures at best, and we should certainly not be subsidizing them."
Senate Bill 251 states that the only permissible applications of the terms or definitions of "gender" or "sex" shall be male (XY), female (XX), and intersex for those born with a mutation causing such an abnormality. "We follow the science in this state," Dahm said. "Your feelings do not dictate your biological makeup."
Senate Bill 252 would prohibit anyone under the age of 18 from receiving gender reassignment surgery. "If those under the age of eighteen don't have the mental capacity to vote, drink, or smoke, they certainly should not be making irreversible decisions to mutilate and destroy their body," Dahm said. "In Oklahoma, we are going to protect children from those who would prey on their insecurities for profit."
Gender Transition for People Under 21
Rep. Jim Olsen (R-Roland) filed legislation to prohibit healthcare professionals from providing gender transition services to people under the age of 21. House Bill 1011 prohibits healthcare professionals from providing, attempting to provide, or providing a referral for puberty blockers, cross-sex hormones, and gender reassignment surgeries for healthy people under the age of 21. "We know there are some people who undergo the gender transition process and later identify as their biological sex. Performing irreversible procedures on young people can do irreparable harm to them mentally and physically later in life," Olsen said.
Healthcare professionals found in violation of the law would face a felony charge with a fine of up to $100,000, a 10-year sentence, or both, as well as license revocation by the appropriate licensing board. Additionally, the bill provides grounds for potential civil action brought by any person. The bill states that civil liability and criminal charges may be initiated until the victim turns 45.
HB1011 also prohibits public funds from going toward any organization providing gender transition procedures to someone under 21. The bill includes exceptions to address medically diagnosed genetic anomalies, mutations or sexual development disorders.
Genital Mutilation of Youth under 26
Sen. David Bullard (R-Durant) filed Senate Bill 129, also known as the Millstone Act, to prohibit Oklahoma doctors from providing gender transition procedures or referral services relating to such procedures to anyone under the age of 26. The bill would further authorize the state's attorney general to enforce the act and those found guilty of violating it would be guilty of a felony and subject to license revocation.
"Child abuse is a felony in our state and mutilating a young person's genitalia should be viewed no differently. The Millstone Act will hold those who perform child mutilation accountable by making such activity a felony. Those guilty of such a heinous crime will be both legally and financially liable." The bill would further prohibit public funds from being directly or indirectly used, granted, paid, or distributed to any entity, organization, or individual that provides gender transition procedures to those younger than 26. Bullard noted that he chose the age of 26 to account for scientific findings that the brain does not fully develop and mature until the middle to late 20s with the prefrontal cortex, the part responsible for critical skills like planning and controlling urges, developing last.
Exemptions would be provided for procedures relating to the treatment of a medically verifiable disorder of sex development, treatment of any infection or disorder that has been caused by or exacerbated by the performance of gender transition procedures, or to prevent imminent danger of death or impairment of major bodily function. The Millstone Act was named in reference to Matthew 18:6, "but whoever causes one of these little ones who believe in Me to sin, it is better for him that a heavy millstone be hung around his neck, and that he be drowned in the depths of the sea."
Preventing Future Pandemic Tyranny
Sen. Nathan Dahm (R-Broken Arrow) filed multiple pieces of legislation aimed at ending any remnants of the COVID tyranny, ensuring that there are greater limitations on government power during emergencies, and providing greater protections for individual freedoms in the event of such emergencies. "Three years ago, governments around the world chose to infringe upon the rights of the people under the guise of safety due to a respiratory virus," Dahm said. "We saw playgrounds and parks roped off, young children forced to attend school online, churches prohibited from meeting, businesses shuttered never to reopen, and lives destroyed in more ways than just the direct loss from the virus."
Senate Bill 271 and Senate Bill 273 amend the emergency powers of the governor and place limits on the duration of a state of emergency. "Thankfully our governor was one of the first to open our state back up," Dahm said. "However, with term limits and the tendency of government encroachments, we must ensure future elected officials cannot so easily trample our rights."
Senate Bill 272 and Senate Bill 275 put strict limits on the closure of businesses and prohibit the closure of places of worship during declarations of emergency. "The Constitution of Oklahoma guarantees the right to the gains of one's industry, yet mayors, legislators, and other elected officials were gleefully shutting down businesses," Dahm said. "The U.S. Constitution guarantees the right of assembly as well as freedom of worship, yet churches were prohibited from having meetings. Such ridiculous encroachments should not be tolerated ever again."
Senate Bill 270, Senate Bill 276, Senate Bill 279, and Senate Bill 280 would prohibit mask or vaccine mandates, protect parental rights to refuse vaccinations for their children, and prohibit employment discrimination based on vaccine status. "Contrary to the science, children – the least vulnerable category – were forced by teachers' unions and bureaucrats to wear masks," Dahm said. "Mask and vaccine mandates were implemented all across the state with little regard for individual liberties or beliefs."
Increase Pay for Poll Workers
Sen. Warren Hamilton (R-McCurtain) filed Senate Bill 290 to increase pay for election poll workers. "Poll workers are instrumental in ensuring integrity in Oklahoma's elections and are absolutely essential to the process," Hamilton said. "But this last election cycle, many counties faced worker shortages. I believe increasing the compensation for these jobs would definitely help address this issue."
Inspectors currently staffing polling places across the state are paid $110 per day, and judges and clerks are paid $100 per day. Hamilton's proposed legislation would increase compensation to $200 a day. "These volunteers spend long days at polling places as they arrive well before the polls open and are still working after they close," Hamilton said. "A pay increase would not only help attract the workers our counties need, but it's also a way we can show our appreciation to these individuals who work so hard to ensure an efficient and secure voting process in each of our precincts."
Changing Election Laws
State Rep. Andy Fugate (D-Del City) introduced five bills changing Oklahoma's election laws. Most are bills that he filed and failed to pass in previous years.
Fugate refiled House Bill 1902 that would allow absentee voters to cast provisional ballots to correct absentee ballot errors. Today, votes are discarded when a voter does not follow instructions and makes errors submitting their absentee ballot. Fugate's bill would allow voters to cast a provisional ballot on election day that would be counted if their absentee ballot is rejected.
House Bill 1916 and House Bill 1917 are also carryover bills and would change the process on how candidates are elected to office. Although there were 125 open legislative seats in 2022, just 38 seats appeared on the General Election ballot. Under House Bill 1916, if only one party runs candidates for an office, the top two candidates from the party primary would appear on the General Election ballot. And, House Bill 1917 would have unopposed candidates stand for retention just like statewide judicial officers.
Fugate also filed House Bill 1918, new legislation that would require Oklahoma's political parties to pay for the cost of closed primary elections. If a political party does not allow independent voters and the voters of other political parties to help select the nominee for their party, the party would have to pay the cost of the primary election.
Finally, Fugate has filed a House Joint Resolution 1022 to place a State Question on the ballot to remove candidate party affiliation from future ballots.
State Question Approval Process
Sen. Warren Hamilton (R-McCurtain) filed a resolution that proposes changes to the approval process for state questions. If Senate Joint Resolution 5 is passed, it would be placed on the ballot for Oklahoma voters to decide. If approved by voters, it would require State Questions to only be on the ballot in odd-numbered years. Also, State Questions would have to be approved by voters both statewide and get a two-thirds majority vote of all Oklahoma counties.
Hamilton says allowing State Questions to pass by a simple majority statewide disenfranchises rural Oklahoma and gives only the major cities a voice in hot-button topics that often appear on the ballot. "We have seen several notable disasters in Oklahoma, including the lottery, `medical' marijuana and Medicaid expansion, all through our flawed methodology of state questions," Hamilton said. "State questions allow legislators to dodge the tough issues and present a golden opportunity for voter fraud, election tampering and out-of-state influence. A simple majority effectively ensures that rural Oklahoma has no voice, while a two-thirds majority of approval of all counties would ensure a voice for all Oklahomans."
Hamilton pointed to the passage of Medicaid expansion as an example. Only seven of Oklahoma's 77 counties voted in favor the measure, but it still passed and was allowed to become law. Under his proposal, 52 counties would have to approve the question. "More often than not, state questions boil down to `urban' versus `rural' interests," Hamilton said. "If the state question is truly for the betterment of the state, it should have overwhelming support – not just support from our large urban areas."
Prohibit Fluoride in Public Water Supply
Sen. Nathan Dahm (R-Broken Arrow) filed legislation to prohibit fluoride from being added to any public water supply. "Many countries have stopped the use of fluoride in their water due to health concerns and lack of supporting evidence for its efficacy when ingested," Dahm said. "Finland, Germany, Japan, the Netherlands, and Switzerland are just a few of the countries to do so." Senate Bill 165 would prohibit every county, municipality, city, town, school, or political subdivision thereof, or public or private business operating in the state from introducing or depositing fluoride into any public water supply. "If individuals want to use fluoride there are ways they can access it," Dahm said. "This legislation would prohibit the forced usage of fluoride on the entire population, leaving it up to the individual to decide whether to consume it."
Penalties for Controlled Dangerous Substances
Sen. Micheal Bergstrom (R-Adair) filed Senate Bill 108 to help communities confront the growing issue of illegal drugs in Oklahoma while at the same time providing options for those who are trapped by addiction. The bill amends the Uniform Controlled Dangerous Substances Act and reforms criminal law related to drug possession. "Throughout my district I have had community leaders describe the damage being done to individuals, families and communities by drugs, whether it's meth, heroin or prescription opioids," Bergstrom said. "They point to the weakening of the law in 2016 that made possession of these dangerous drugs a misdemeanor."
Bergstrom pointed out that addictions don't tend to decrease over time but usually worsen. "Because of that, those with addictions are more likely to make destructive choices as the addiction worsens, whether stealing to fund their needs, damaging relationships, or, worse, putting others, like children, in danger," Bergstrom said. "My legislation strengthens penalties for repeat drug offenders who refuse to get help while recognizing the root of these crimes by requiring access to rehabilitation programs for those who want to escape this downward cycle." The legislation provides that three or more convictions for dangerous drugs, not marijuana, can see the charge escalate to a felony. However, a way to avoid the felony conviction would be to complete a program such as drug court or drug rehabilitation.
Higher Education Accountability
Sen. Nathan Dahm (R-Broken Arrow) filed multiple pieces of legislation aimed at improving higher education accountability in Oklahoma.
Senate Bill 114 would prohibit universities from raising their tuition, fees, or fines after the 2022-2023 school year, freezing the current rates. "Over the past twenty years, the cost of a college education has skyrocketed," Dahm said. "Stoked by increased government subsidies and the ready availability of student loans, tuition and fees increase every single year. My bill will put a stop to these yearly increases."
Senate Concurrent Resolution 1 would require the Board of Regents to submit a report to the Legislature detailing information such as total faculty/teaching staff at each institution, courses and hours taught by said staff, the tenure policy of each institution, and the total number of tenured faculty at each institution. "This is a basic transparency measure to ensure that we as the Legislature have the information we need to make policy and appropriations decisions," Dahm said.
Senate Bill 111 prohibits institutions of higher education in the state of Oklahoma from accepting funds from individuals or entities affiliated or associated with the Chinese government. "Despite the closure of the `Confucius Institute' on the University of Oklahoma campus, the Chinese government still maintains ties to OU," Dahm said. "This bill is an attempt to rid our universities of their influence."
Protecting Oklahomans on Roadways
Sen. Nathan Dahm (R-Broken Arrow) filed three pieces of legislation to protect Oklahoma drivers from unnecessary headaches on the road.
Senate Bill 82 would prohibit law enforcement entities from requiring officers, justices, or judges to fulfill traffic citation quotas. "At the end of each month, and especially nearing the end of the year, many Oklahomans are concerned about receiving a traffic ticket due to an arbitrary `quota' that traffic officers are forced to meet," Dahm said. "This bill will ensure that law enforcement officers are free to protect and serve our communities instead of being pushed to bolster revenue."
Senate Bill 84 would prohibit the use of red light cameras, which take photos of vehicles that pass through intersections during a red light. "Research indicates that in some cases accidents increased after red light cameras were installed," Dahm said. "In some instances, municipalities shortened the yellow light to increase the chance of catching someone on a red-light violation, thus increasing revenue. Such blatant disregard for public safety just to generate more revenue is unacceptable and should not be allowed in our state."
Senate Bill 83 would ban the detention, interdiction, or other disparate treatment of an individual solely on the basis that the person drives or rides on a motorcycle or wears motorcycle-related clothing or paraphernalia. "Disparate treatment based on clothing or vehicle type doesn't make our roadways any safer," Dahm said. "Law enforcement must have a reasonable and articulate suspicion to justify a detention or investigatory stop of a motorcyclist."
Oklahoma State Parks
Sen. George Burns (R-Pollard) filed three pieces of legislation related to Oklahoma State Parks and their operations.
Under Senate Bill 673, entrance fees could only be charged for travel trailers and recreational vehicles and could not exceed $8. Those fees would be used at the state parks where they are collected.
Senate Bill 675 would transfer Hugo Lake Park back to the Oklahoma Tourism and Recreation Department. "This attraction hasn't been classified as a state park for the last decade, and local economies have been negatively impacted over time," Burns said.
Senate Bill 3 provides that the Oklahoma Tourism and Recreation Commission to obtain legislative approval if it decides to cancel or not renew a lease for real property upon which a state park is located or takes action resulting in the loss or change of ownership of a state park. "As we have seen with the Hugo Lake Park, changing ownership of a state park is not always the best solution. If this issue arises again in the future, this measure would require the Legislature to decide whether to renew the lease. This bill ensures legislators can better support what is best for the citizens they serve and what's best for the state's tourism and recreation industry." Burns said.
Eminent Domain Reform
Sen. Nathan Dahm (R-Broken Arrow) filed Senate Bill 41 to protect Oklahoma property owners from eminent domain abuse. "This bill attempts to constrain government in its use of eminent domain and make it very clear that those powers are limited," Dahm said. The legislation replaces the term "public purpose" with "public use" and provides a clear definition of public use. It also states that economic development – including an increase in tax base, tax revenues, employment, or general economic health – does not constitute a public use. "The public use terminology used by the founders has gradually eroded. What began as `public use' became `public purpose' which became `public benefit'," Dahm said. "That interpretation gives government vast authority, effectively the ability to take anyone's property for any reason. The founders never intended that to be the case." It also provides definitions for blight and abandoned property and places the burden of proof on the condemning authority to prove that the taking of blighted property is necessary for a legitimate public use.
The bill also allows property owners to reclaim their condemned property if the condemning authority fails to use it. "Current law gives former property owners `first dibs' to buy back their condemned property if it is not used," Dahm said. "No property owner should have to buy back property that they were forced to sell, that's ridiculous. By allowing former property owners to reclaim their property, SB 41 will provide them some remedy to eminent domain abuse and make it more costly for government to misuse that power."
Inform Sheriffs on Federal Raids and Arrests
Rep. Rick West (R-Heavener) filed legislation that would require federal agencies to inform county sheriffs before any raid or warrantless arrests are executed within their jurisdiction. "Our county sheriffs are the highest ranking law enforcement officers in our counties elected by the people they serve," West said. "This is an important matter of states' rights, guarding our populace against federal overreach or encroachment."Sen. David Bullard, (R-Durant) is the Senate author of the bill.
House Bill 1024 would require that prior to any raid or warrantless arrest of a citizen of the State of Oklahoma by a special agent of the Federal Bureau of Investigation, the Bureau of Alcohol, Tobacco, Firearms and Explosives, the United States Immigration and Customs Enforcement, or the Internal Revenue Service, the special agent shall be required to make contact with the sheriff of the county in which the raid or warrantless arrest shall be executed and inform the county sheriff of the approximate date, time, and circumstances of said raid or warrantless arrest.
Constrain Intrusive Federal Government
In response to the growing concerns over federal violations of constitutionally-protected rights, Sen. Nathan Dahm (R-Broken Arrow) filed numerous bills to push back and constrain the federal government within its constitutional limits.
Senate Bill 21 would require federal agents to give notice to the sheriff before operating in their county "This bill allows the sheriff, an elected official, to keep an eye on the feds when they operate in their county," Dahm said.
Senate Bill 22 authorizes the Legislature to disapprove the implementation of certain federal edicts or regulations for state agencies. "State governments cannot continue to blindly enforce every whim of the federal government. This legislation authorizes the Legislature to take a critical look at the rules and regulations the feds want to push on Oklahomans through our state agencies and disapprove them if necessary," Dahm said.
Senate Bill 23, an expansion of the Second Amendment Sanctuary Act passed by the legislature in 2021, effectively prohibits federal officers from carrying out any gun confiscation measures in the state of Oklahoma.
"This legislation gives sheriffs a mechanism to push back by arresting any federal agent attempting unconstitutional gun grabbing in their county," Dahm said.
Support Second Amendment with State Contracts
Sen. Casey Murdock (R-Felt) filed a bill aimed at further protecting and supporting the Second Amendment in Oklahoma. Senate Bill 15 would prohibit state contracts from being made with companies that discriminate against a firearm entity or firearm trade association. Murdock was Senate author of a similar bill in the 2022 session that did not make it all the way through the legislative process. The bill passed initial committee and floor votes in each chamber, but the final version of the measure didn't receive a final vote in the upper chamber before the session ended.
"The problem is there are businesses that discriminate against firearms companies, including a national banking chain that has policies against loaning to gun manufacturers and gun businesses that sell long rifles to citizens 20 years old or younger," Murdock said. "If a person can fight for our country at the age of 18, then they are old enough to buy a rifle. Oklahoma's gun policies should be set by the legislators the citizens elected to pass laws. Our Second Amendment rights are not for sale."
The bill would prohibit any governmental entity from entering into a contract with a company for the purchase of goods or services unless the contract contains a written verification from the company that it does not have a practice, policy, guidance or directive that discriminates against a firearm entity or firearm trade association. The bill would not apply to a company valued below $100,000 and has fewer than 10 employees.
Second Amendment Financial Privacy Act
Sen. Micheal Bergstrom (R-Adair) filed Senate Bill 814, the Oklahoma Second Amendment Financial Privacy Act, prohibiting credit card companies from sharing information about lawful firearm and ammunition purchases. His legislation would allow citizens and merchants to file lawsuits and seek damages against those who violate SB 814's provisions.
Bergstrom said he's attempting to stop a backdoor attempt at gun control in violation of the Second Amendment. Last fall, three of the world's largest credit card companies announced they were going to begin using a special code for firearms retailers. That action came at the urging of 28 members of Congress who sent a public letter calling on these companies to start tracking firearms purchases. "The politicians who sent the letter claimed the coding would help expose potential financing of terrorism, but the truth is, the end result is mass surveillance of constitutionally protected firearms and ammunition purchases. Make no mistake, their end game is gun control, which is why I've filed SB 814," Bergstrom said. "If there's a valid suspicion of criminal activity, law enforcement can always get a search warrant, but we're not going to allow these companies to snoop on law-abiding citizens or intimidate them on behalf of the government."
Under SB 814, a credit card company could not disclose a customer's protected financial information, including firearms purchases, without written consent from the customer. Credit card companies would also be prohibited from charging a higher fee or declining a lawful transaction or declining to do business with a customer or merchant based on that code. Those individuals who negligently or recklessly violate the act could be sued by customers or merchants for $10,000 or actual damages, whichever is greater. An intentional violation could result in damages of $25,000 or actual damages, whichever is greater.
Data Privacy Bill
Rep. Josh West (R-Grove) refiled legislation that would require consumer consent for all personal data collection and sharing by major technology companies operating in the state. House Bill 1030 would create the Oklahoma Computer Data Privacy Act. "Major technology companies track our every conversation, our spending records, our movements and so much more and then sell that information so it can be used to socially engineer us through marketing manipulation," West said. "Or worse, this information is used to perpetrate financial crimes against our citizenry and to actively spread mass disinformation."
West pointed to a National Security Commission's 700-plus page report that explains how adversaries to the United States are using Artificial Intelligence (AI) systems to enhance disinformation campaigns and cyber-attacks that identify and target American citizens. Big tech companies, meanwhile, are profiting off of the sale of such personal and private data that is meant to manipulate and coerce behavior. The report revealed that America is ill-prepared for the next decade of technological development, and part of that is due to a lack of governmental action in regulating things like data privacy. The commission recommends legislatures pass meaningful data privacy measures to protect their constituents.
Among other things, the bill would require businesses operating in the state that collect consumers' personal information to fully disclose the information collected and how it is being used or sold in a clear and conspicuous place and allow consumers to opt in or opt out. The law would apply to businesses with an annual gross revenue of more than $15 million or that share for commercial purposes the personal information of 50,000 or more consumers or that derive 25% or more of its annual revenue from selling consumers' personal information.
The bill is a revision of legislation filed the last two years by West and other lawmakers. The previous bills passed the House but failed to advance in the Senate. Three states have enacted comprehensive consumer data privacy laws. Lawmakers have introduced similar bills in eight states this year as well as numerous bills on biometric information, children's privacy, health data privacy, data broker regulation, and automated employment decision tools.
Protecting 4th Amendment Rights
Sen. Nathan Dahm (R-Broken Arrow) filed multiple pieces of legislation intended to strengthen 4th Amendment rights for Oklahoma citizens. "With each technological advancement it becomes easier and easier for the government to track and surveil us," Dahm said. "If we wish to stay free and not become a surveillance state like Communist China, we must ensure that the 4th Amendment does not get thrown to the wayside. These bills are an excellent step in that direction."
Senate Joint Resolution 1 would amend Article 2 Section 30 of the Oklahoma Constitution. If passed by the Legislature it would be placed on the statewide ballot This measure would add electronic data and communications to the list of items that require a warrant based on probable cause to search for or seize such items
Senate Bill 35 creates the Electronic Communication and Device Privacy Act. The act would prohibit government entities from obtaining electronic communication information without a warrant, court order, wiretap order, or other special circumstances outlined in the bill. "Our phones and computers store incredible amounts of information about us," Dahm said. "Our habits, our preferences, and even our location. This is very personal and private information that the government should not be able to obtain on a whim. In addition, no government entity should be able to compel you or your service provider to produce private communication without a warrant."
Senate Bill 36 expands the Open Records Act to require law enforcement agencies to make publicly available any audio or video recordings taken via unmanned law enforcement vehicles or drones.
Senate Bill 37 would prohibit law enforcement agencies from using an international mobile subscriber identity catcher (IMSI-catcher) or "Stingray" to spoof a cell tower in order to collect data from every cell phone in the area including real-time or historical electronic communications and location information without first obtaining a search warrant. "Use of these devices without a warrant is unconstitutional," Dahm said. "This legislation makes it clear that any evidence collected by a `Stingray' without a warrant is inadmissible in court."
Senate Bill 38 would prohibit any government entity from obtaining and/or using metadata, stored/transmitted data, or location information without a court order or search warrant issued by a court upon probable cause.
Modernize County Clerk Services
Sen. Joe Newhouse (R-Tulsa) filed legislation to allow certified copies of county land records to be signed, notarized and recorded electronically. Newhouse carried similar legislation last year that was unanimously passed in the Senate but did not receive a floor hearing in the House of Representatives. "This bill would eliminate the inconvenience of physically appearing at the county clerk's office or waiting for documents to arrive in the mail," Newhouse said. "It's time for Oklahoma to catch up with other states that have been doing this for years. It would be more convenient and cost effective for these records to be delivered electronically." The measure does not require electronic copies, but simply makes them available to any of the state's 77 county clerks who would like to utilize the service. The fee for an electronically certified copy would be the same as a paper copy. Senate Bill 78 is supported by Tulsa County Clerk Michael Willis and the Oklahoma County Clerks Association. Rep. Ross Ford (R-Broken Arrow) will carry the bill in the House.
Illegal Immigration
Sen. Nathan Dahm (R-Broken Arrow) filed multiple bills aimed at preventing and disincentivizing illegal immigration. "These bills will not only provide support – both financially and physically – to border states, but also remove one of the biggest incentives for illegals invading," Dahm said.
Senate Bill 53 would prevent babies born to illegal aliens from receiving automatic citizenship in Oklahoma. The bill would require each birth certificate for a child born in Oklahoma to include the citizenship of the parents. If neither of the parents are citizens of the United States, the child will not be granted U.S. or Oklahoma citizenship. "Rewarding people with the rights of citizenship when they've broken our laws is absurd," Dahm said. "It's a slap in the face to those attempting to enter our country and gain citizenship legally, and it provides a perverse incentive to those wishing to skirt the system."
Senate Bill 47 would allow the governor to send the Oklahoma National Guard to help states along the southern border and to provide extra security. "Several states have already sent their law enforcement personnel to help secure the border," Dahm said. "This will clarify existing law to ensure the governor has additional authority to send members of the National Guard to those border states that need the support."
Senate Bill 50 would allow federal Coronavirus Aid, Relief and Economic Security Act (CARES) funds to be sent to border states to help build and strengthen the wall on the southern border. "While the rogue regime in Washington is spending billions of dollars to help Ukraine or secure the borders of other countries, our border is wide open," Dahm said. "The border states are willing to do the job, but they need additional resources."
Defend the Guard Act
Sen. Nathan Dahm (R-Broken Arrow) filed the Defend the Guard Act to ensure men and women serving in the Oklahoma National Guard are deployed only in the manner directly specified by the United States Constitution. "This bill reinforces the American principle of federalism by attempting to correct the balance of power between the executive and legislative branches of the federal government," Dahm said. "It is my hope that it will curtail the federal government's ability to use Oklahomans for endless wars without congressional oversight or accountability."
Senate Bill 29 would prohibit any member of the Oklahoma National Guard from being released into active duty combat unless Congress has formally declared war or issued a call for a specific purpose related to executing the laws of the union, repelling an invasion, or suppressing an insurrection. "During President Trump's tenure, he sought to bring our troops home from foreign wars and shores," Dahm said. "I hope this year the Oklahoma Legislature will follow that example and work to bring our troops home and return to a constitutional framework on wars."
4-H Excused Absence
Rep. Rick West (R-Heavener) refiled a bill that would grant students attending 4-H programs an excused absence from school so their grades will not be adversely affected. House Bill 1006 would prohibit schools from marking students with an unexcused absence if they are participating in 4-H activities approved by the county 4-H educator. The student would be required to provide documented proof of their participation and must be given the opportunity to make up any missed work.
"I've heard from numerous parents that their children are being penalized when they miss school for a 4-H event," West said. "Yet, they can play all the sports they want and be excused from class and given the chance to make up assignments. I just want there to be a level playing field for all students. 4-H is a terrific organization that serves students across the state of Oklahoma, teaching them leadership skills, agriculture and livestock and so much more."
West said because 4-H is not considered a school activity, participants have to rely on the goodwill of their individual schools or school boards to determine if they will be counted with an excused or an unexcused absence when they attend leadership programs, livestock shows, judging contests or one of the many other activities offered.. Oklahoma 4-H is delivered by OSU Extension – with offices based in all 77 counties.
West last year ran House Bill 2991, which contained the same language. It received a 75-15 vote in the House and passed the Senate Education Committee but did not advance to a hearing by the full Senate. West said he's going to find out why that happened and work to overcome that hurdle this year.
Promote Energy Independence
Sen. Nathan Dahm (R-Broken Arrow) filed legislation to strengthen the energy sector and promote energy independence. "Unfortunately, the radical left has so crippled our country with their ridiculous climate policies, that we are no longer exporting oil but are forced to import it. Their demonization of oil, natural gas, and nuclear has left our country dependent on others. These bills attempt to keep Oklahoma's energy industry strong and independent," Dahm said.
Senate Bill 202 would create a protection for the use of internal combustion engines and Senate Bill 204 would require companies receiving bailouts from the winter storm to implement certain grid-hardening measures. "The state of California banned the production of internal combustion engines after the year 2035 in an effort to force a switch to electric cars or `cleaner' transportation options," Dahm said. "A week later, fully unaware of the irony, they asked citizens to refrain from charging their electric cars to lessen the strain on the grid. SB202 and SB204 are an effort to keep our state as dissimilar to California as possible and avoid their rolling blackouts."
Senate Bill 206 would approve the construction of a micro-nuclear plant in the state of Oklahoma. "Nuclear energy is safe, effective, and clean," Dahm said. "We should be pursuing diverse but effective energy options in our state, not subsidizing ineffective energy like wind and solar."
Senate Bill 205 would create a state petroleum reserve, and Senate Bill 210 would incentivize the creation of new oil refineries. "Rather than running our state into the ground and relying on other states for assistance, these bills will help prepare our state for economic downturns and also be as energy independent as possible."
Losing Jobs over Tax Issues
Sen. Micheal Bergstrom (R-Adair) filed Senate Bill 132 and Senate Bill 388 to open the conversation about agencies revoking professional licenses over tax issues. "SB 132 specifically addresses nursing licenses," Bergstrom said. "However, as the bill proceeds, I am hoping other areas of licensure can be included as well." Under current law, professionals who end up with an issue at the Oklahoma Tax Commission can find their license revoked. "I've helped a couple of nurses in this situation. In one recent case the IRS decided to deny a deduction on a 2017 tax return. Because Oklahoma tax returns are linked to federal returns this resulted in OTC demanding payment as well," Bergstrom said. "OTC gave the nursing licensing board a timeline to revoke the nurse's license. She drove to Oklahoma City to pay the taxes yet almost two months later OTC had not released the revoke order and this nurse lost a position that she loved." Senate Bill 388 addresses the time permitted by the Oklahoma Tax Commission for notifying agencies when tax issues are resolved. "Bureaucratic to-do lists tend to end up in not-yet-done piles," Bergstrom said. "SB 388 demands action. There is no reason for this to not be done immediately, and Oklahoma citizens deserve better."
Declare Oklahoma a Sovereign State
Sen. Nathan Dahm (R-Broken Arrow) filed Senate Joint Resolution 2 proposing an amendment to Section 1 Article 1 of the Oklahoma Constitution. If passed by the Legislature, the proposed amendment would be put to a vote of the people as a State Question. The proposed amendment is as follows: "The State of Oklahoma is a sovereign state, a part of the Federal Union known as the United States of America, and the Constitution of the United States is the supreme law of the land and any laws to the contrary are null, void, and of no effect in this state."