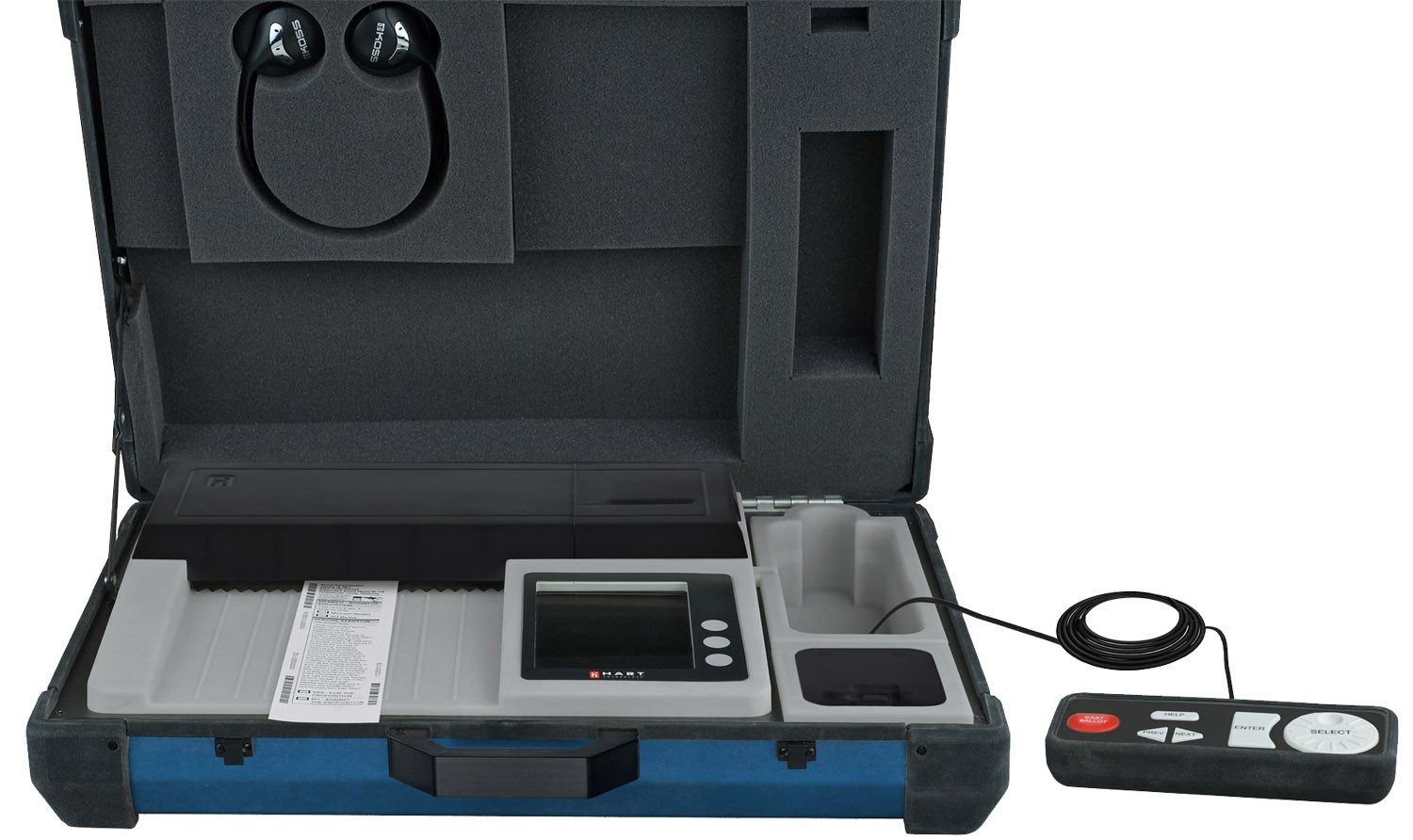 tidbits
Tidbits for Winter 2023
General Election Voter Turnout
On November 10, the Oklahoma State Election Board (OSEB) released election turnout information from the 2022 General Election. Official pre-election voter registration showed 2,295,906 registered voters in Oklahoma. This compares with the 2018 gubernatorial election when there were 2,120,843 registered voters. The 2022 General Election results show turnout to be about 50.3% of registered voters. This compares to 56.15% of registered voters in 2018. In the 2022 General Election about 1.155 million ballots were scanned – about 36,000 fewer than the nearly 1.191 million in 2018. There were more than 480,000 voters who marked "straight party" – 69.82% for Republicans, 29.08% for Democrats, and 1.10% for Libertarians. (Reminder: A vote for an individual candidate overrides a "straight party" mark.)
Signature Requirements for Initiative Petitions Updated
In Oklahoma the number of valid signatures required on initiative petitions to place State Questions on the ballot is based on the votes cast in the last General Election for the Office of Governor. As a result of the November 8, 2022 election new signature requirements are now in effect. Because the number of voters casting a ballot in 2022 was less than the number cast in the previous gubernatorial election, the number of signatures required is also less. A total of 1,186,385 votes were cast for the Office of Governor in the 2018 General Election, but in the 2022 election 1,153,284 votes were cast. This reduction in the number of votes cast resulted in a decrease in the number of signatures required on initiative petitions for the coming four years.
Signature requirements for the various types of petitions are derived by applying percentages to the votes cast. A Referendum to keep legislation from becoming law now needs 57,664 instead of 59,320 valid signatures (5%). An Initiative for a non-constitutional change now requires 92,263 rather than 94,911 (8%) valid signatures. And, an Initiative for a Constitutional Change or Amendment must have 172,993 instead of 177,958 valid signatures (15%). Previously rejected measures requires 288,321 instead of 296,597 in order to be placed on the ballot again within three years (25%). Since petitioners have a short period of time to gather the signatures, this slight change can make the difference in getting a measure on the ballot. Signatures must be submitted within 90 days after the initiative is cleared for circulation by the Oklahoma Secretary of State.
Oklahoma Voter List Maintenance
The latest official voter registration report by the Oklahoma State Election Board (OSEB) shows 2,225,086 people are registered to vote as of January 15, 2023. The annual report came days after the OSEB conducted its statutorily-required voter list maintenance process, removing inactive voters and duplicate voters. Current numbers show Republicans make up 51.9% of registered voters, while Democrats constitute 29.5% of the voting population. Libertarians consist of 0.9% of the voter registration rolls, and Independents account for nearly 17.7%.
The routine voter list maintenance process was conducted on January 13 and removed 2,855 duplicate voter registrations and 83,719 inactive voter registrations from Oklahoma's voter rolls. The removal of inactive and duplicate voter registrations is a thorough, multi-step process that is required by law every two years following a General Election.
The duplicate registrations that were deleted matched newer registrations by the same person at a new address. Inactive registrations that were removed were for voters who failed to confirm their address in 2019 and then had no voter activity through the 2022 General Election. (The 2019 Address Confirmation Notices were sent to some voters for one of several different reasons required by law, including those who surrendered an Oklahoma driver license upon being issued a new one in another state, or who had a first-class mailing from OSEB returned as "undeliverable," or who were identified as a potential duplicate of a voter registration in another county or state, or who had no voter activity from the 2016 General Election through the 2018 General Election.)
Legislature Holds Organizational Day
The Oklahoma Legislature held its constitutionally-required Organizational Day for the 59th Oklahoma Legislature on Tuesday, January 3. The state Constitution requires each two-year Legislature to convene at noon on the first Tuesday after the first Monday in January of each odd numbered year to formally organize each chamber by electing officers and approving rules. The Constitution also requires the House and Senate to jointly meet in the House Chamber to officially approve the prior year's election returns. The actions marked the formal beginning of the 59th Legislature which will hold the first day of session on Monday, February 6.
During the organizational day, Senate President Pro Tempore Greg Treat (R-Oklahoma City) and Speaker of the House Charles McCall (R-Atoka) were officially reelected to their leadership positions for the 59th Legislature. This is the fifth consecutive session that Treat will serve as Senate President Pro Tem. McCall was elected to his fourth two-year term as Speaker, making him the longest-serving speaker in state history. Rep. Kyle Hilbert (R-Bristow) was elected for a full-term as Speaker Pro Tempore, the chamber's second ranking officer in the Oklahoma House. Sen. Treat begins his final two years in office due to term limits, and Rep. McCall is also in his final two years in office as well due to term limits.
State Sen. Kay Floyd (D-Oklahoma City) officially began her third term as Senate Minority Leader, leading the Democrats in the Senate. State Rep. Cyndi Munson (R-Oklahoma City) is the Minority Leader of the of the Democrats in the House. She is the first Asian-American woman to hold the title of Minority Leader. She succeeds House Minority Leader Emily Virgin (D-Norman) who was term-limited and was unable to run for reelection in 2022. Virgin, was first elected Minority Leader in 2018.
Governor, Statewide Officials Sworn In
Governor Kevin Stitt was sworn in for his second and final term on Monday, January 9 during inaugural ceremonies at the state Capitol. The Governor and all statewide officials were administered the oath of office by Supreme Court Chief Justice John Kane IV. The other officials sworn in were Lt. Gov. Matt Pinnell; Attorney General Gentner Drummond; Labor Commissioner Leslie Osborn; Treasurer Todd Russ; Insurance Commissioner Glen Mulready; Auditor and Inspector Cyndi Byrd; Superintendent of Public Instruction Ryan Walters; and Corporation Commissioner Kim David. The day concluded with the last of three Inaugural Balls held at the National Cowboy and Western Heritage Museum in Oklahoma City. Other balls were held earlier in Tulsa and Enid.
Oklahoma Public School Enrollment
Oklahoma's annual student enrollment for public schools increased for the second year in a row during the 2022-23 school year. Oklahoma State Department of Education (OSDE) data shows 701,258 public school students enrolled in Pre-K through 12th grade, up from 698,696 in 2021-22 and 694,113 in 2020-21. Enrollment is approaching the 2019-20 count of 703,650.
Tulsa Public Schools remains the largest district in the state with 33,871 students this school year, followed by Oklahoma City Public Schools with 33,245 students. Meanwhile, Epic Charter School with 28,478 students is the third largest district.
Demographic information shows little change in the racial and ethnic makeup of public school students in Oklahoma. Hispanic, American Indian, Black, Asian, Hawaiian/Pacific Islander and students who are two or more races make up 55 percent of statewide enrollment and 45 percent of students are white. Hispanic/Latino students make up 20 percent of enrollment, 11 percent of students are Native American or Alaska Native, 8 percent are African American and 2 percent are Asian. Less than 1 percent of students are Hawaiian or Pacific Islander and 13 percent reported being two or more races.
Oklahoma Teacher Salaries
In December, the Oklahoma State Department of Education (OSDE) released information on local salary schedules for Oklahoma school districts for the 2022-23 school year. State statute requires the release of the information each year to the Oklahoma Legislature and the governor. OSDE determined all districts, as applicable, have developed local salary plans which meet or exceed the State Minimum Teacher Salary Schedule.
The State Minimum Teacher Salary Schedule ranges from $36,601 for a teacher with zero years of experience who holds a bachelor's degree to $54,395 for a teacher with 25 years of experience who holds a doctor's degree. The data released by the OSDE indicates that almost 80% of Oklahoma School Districts pay above the required minimum salary. The Moore School District, for instance, pays a range of $42,000 for a teacher with zero years of experience and a bachelor's degree to $66,135 for a teacher with 25 years of experience and a doctor's degree. Yukon teacher salaries range from $45,847 to $76,372.
Walters Steps Down from Nonprofit Group
State Superintendent of Public Instruction Ryan Walters gave up his position with an education nonprofit after critics had questioned how he could lead the Oklahoma State Department of Education while also overseeing a nonprofit that advocates for education issues. For more than three years, Walters had led Every Kid Counts Oklahoma, a nonprofit organization that advocates for the expansion of private and charter schools. Education freedom is something that Walters heavily promoted during his campaign. Just hours before Walters was sworn in as State Superintendent of Public Instruction on January 9, the organization announced that Walters had resigned from Every Kid Counts Oklahoma.
Google Tracking Settlement
Before leaving office, Oklahoma Attorney General John O'Connor announced that the State of Oklahoma will receive more than $6.8 million dollars from a multi-state settlement with Google over its location tracking practices. The total settlement with 40 states totals $391.5 million dollars, the largest privacy settlement in U.S. history. O'Connor said Google simply didn't make it easy for people to turn off location tracking. "Google denied consumers the ability to choose whether it could track their sensitive location data to make a profit. This type of data is extremely personal for consumers," said O'Connor. "I am glad Oklahoma will benefit from this historic settlement which proves that no entity, not even big tech companies, is above the law."
The settlement requires Google to be more transparent with consumers about its practices. Google must: Show additional information to users whenever they turn a location-related account setting "on" or "off;" Make key information about location tracking unavoidable for users (i.e., not hidden); and Give users detailed information about the types of location data Google collects and how it's used at an enhanced "Location Technologies" webpage. The settlement also limits Google on its use and storage of certain types of location information.
AG Agreement with St. John Health System
On January 6, just before leaving office, Oklahoma Attorney General John O'Connor announced a conciliation agreement with St. John Health System resolving allegations that St. John Health System violated the Oklahoma Anti-Discrimination Act and the Civil Rights Act. "In defending the religious freedoms of our healthcare heroes, our job is to ensure that Oklahomans' civil rights are upheld, and they are made whole," said Attorney General O'Connor. "And we are pleased that St. John Health System has agreed to take the measures necessary to make that happen."
While St. John Health System disputes the allegations made by employees in complaints filed with the Attorney General's Office, it has agreed to certain terms to resolve the allegations. St. John Health System has confirmed that identified employees who were suspended or terminated during the height of the pandemic, after religious exemption requests were denied, were extended an unqualified offer of reinstatement and/or compensated for lost wages and benefits related to their suspension and/or termination. St. John Health System also agreed to establish a claims process for employees or former employees who believe they suffered religious discrimination at the hands of St. John Health System.
Epic Charter School Prosecutions
In January, Oklahoma's new Attorney General Gentner Drummond notified the new Oklahoma County District Attorney Vicki Behenna that his office will take on the responsibility of prosecuting Epic Charter School's two founders and their former chief financial officer. "As you and I have discussed and as I have said publicly, I believe the Office of Attorney General should be responsible for the prosecution of this matter," Drummond wrote in a letter to Behenna. "These allegations involve tens of millions of Oklahoma tax dollars intended for public education, and the State has a strong interest in ensuring proper accountability. Given the statewide impact of this case on public education funding, I believe it is wholly appropriate that fall under the purview of the Office of Attorney General." Ben Harris, David Chaney and Josh Brock were charged by then-Oklahoma County District Attorney David Prater last June with racketeering, embezzlement, obtaining money by false pretense and other allegations. The charges culminated after a multi-year investigation by the Oklahoma State Bureau of Investigation and an audit by State Auditor and Inspector Cindy Byrd.
More Time Between Executions
On January 17, Attorney General Gentner Drummond filed a motion with the Oklahoma Court of Criminal Appeals requesting that seven impending executions be conducted with more time between each event. Drummond said he is grateful for the hard work of Oklahoma Department of Corrections (ODOC) professionals who are spending many days each month in diligent preparation for a constant stream of executions. Oklahoma has had four executions over nearly five months, with 21 more pending.
Drummond personally attended the January 12 execution of Scott James Eizember, where he was able to observe the dedication and professionalism of ODOC staff. "I was honored to spend time with these outstanding men and women who work every month to carry out the State's highest punishment and deliver justice to the families of victims," Drummond said. "One aspect that has become clear over time is that the current pace of executions is unsustainable in the long run, as it is unduly burdening the ODOC and its personnel. This is especially true given the extensive and intensive nature of the training ODOC personnel undergo to prepare for each execution." On January 24, the court granted the request which pushed back by 60 days the executions scheduled for Richard Eugene Glossip, Jemaine Monteil Cannon, Anthony Castillo Sanchez, Phillip Dean Hancock, James Chandler Ryder, Michael Dewayne Smith and Wade Greely Lay.
New B-21 Bomber at Oklahoma Base
The United States Air Force announced that its all new Stealth Bomber, the B21 Raider, will be maintained at Oklahoma's Tinker Air Force Base. According to Northrop, the builder of the new bomber, "The B-21 is the most advanced military aircraft ever built and is a product of pioneering innovation and technological excellence." The plane will be the "backbone of the future for US air power" with new capabilities and advanced technology to deliver conventional and nuclear payloads. It is the first new American bomber in more than 30 years. The Air Force has earmarked $30 million to acquire land for a B-21 bomber maintenance facility and $63 million for two projects for maintaining the KC-46A refueling tanker at the Oklahoma County base. Tinker, which has a massive maintenance depot, and is host to the Air Force Sustainment Center, which also has repair duties for the KC-135, B-1 and B-2 aircraft.
New Tenant for Oklahoma Air & Space Port
On October 31, Gov. Kevin Stitt and local leaders announced that Premium Aerospace Center (PAC) will locate its international headquarters at the Oklahoma Air & Space Port complex in Burns Flat, Oklahoma. PAC will invest several million dollars to renovate and expand two existing hangars and build a third hangar at the facility. "Seeing this project come to fruition has been a goal of mine since we met with Premium Aerospace in Mexico last fall," Gov. Stitt said. "The investments we are making in this site, and several others, will make Oklahoma a prime target for foreign investment and high-quality jobs. This announcement from PAC further solidifies Oklahoma as the aerospace MRO Capital of the World."
PAC signed a long-term lease and business development agreement at the aerospace industrial park and FAA-licensed spaceport at the Clinton-Sherman Airport. The renovated hangars and new hangar will accommodate Boeing 737 and larger aircraft for paint and interior remodeling for airline companies with strategies to further expand its business model. PAC was expected to hire 30 people initially as it begins the renovations. The company estimates as many as 600 new jobs to be added once the hangars are complete.
"We were impressed by Governor Stitt's enthusiasm and warm invitation to establish our operations in Oklahoma," said Lucas Conde, PAC General Manager. "The infrastructure investment by the State and the Department of Commerce and the Governor's 'can-do' attitude solidified our decision to make our investment in Oklahoma."
In recent years, the Oklahoma Space Industry Development Authority (OSIDA) has added an FBO (fixed-based operation), providing jet-A fuel and related aircraft services. The industrial park has several other tenants to include energy-related manufacturers, a medical clinic, 9-hole golf course, and a restaurant. Boeing, Honda, and Kratos Defense Solutions have utilized the facilities available at the Oklahoma Air & Space Port for various testing of aircraft.
Mexican Consulate to Locate in OKC
On December 13, Gov. Kevin Stitt announced a Mexican consulate is scheduled to open in Oklahoma City later this year. The Consulate of Mexico will provide consular services and assistance to the growing Mexican community in the state while promoting economic, commercial, educational, cultural, tourism, and community affairs relations between Mexican entities and Oklahoma stakeholders. Gov. Stitt has been advocating for the opening of this consulate and visited Mexico last year to present the proposal to the Government of Mexico. Over the past two years the governor has worked to embrace and address the needs of the Latino community.
Consul Edurne Pineda has been appointed as Head Consul. Consul Pineda is a Mexican career diplomat with a specialization in consular affairs. She has been working on the opening of the Consulate with the expectation to inaugurate its operation with full services by the end of the spring of 2023. "I am certain that we will be great partners towards forging a better development for the Mexican community in the state and a deeper and stronger relationship between Mexico and Oklahoma City," said Consul Edurne Pineda.
Governor Stitt Bans TikTok
On December 8, Gov. Kevin Stitt issued Executive Order 2022-33 banning TikTok for state government agencies, employees and contractors on government networks or government-issued devices, including state-issued cellphones, computers, or any other device capable of internet connectivity. The Executive Order is in response to ongoing national and cybersecurity threats created by TikTok, owned by the Chinese company ByteDance, and dissemination of users information within the Chinese Communist Party. "Maintaining the cybersecurity of state government is necessary to continue to serve and protect Oklahoma citizens and we will not participate in helping the Chinese Communist Party gain access to government information," said Governor Stitt. Several federal agencies and other states have also banned the use of TikTok due to security risks.
Governor Stitt New Chief of Staff
On November 09, Gov. Kevin Stitt announced that Dr. Brandon Tatum will serve as his Chief of Staff. Tatum replaces interim Chief of Staff Zachary Lee, who will return to the private sector after nearly three years of state service. "As someone who loves Oklahoma and as a father, parent, and husband, Brandon is ready to give back and serve his state. His experience in higher education will be important in my second term and I am excited to welcome him on board," said Governor Stitt.
Prior to this role, Dr. Brandon Tatum served Oklahoma Christian University as the Executive Vice President and Chief Strategy Officer where he brought a concentrated effort to align their strategies that guided the university forward. Dr. Tatum received his doctorate in Organizational Leadership from Abilene Christian University. He formerly served on the governor's education transition committee focused on personalized learning and innovation and was his appointee on the Statewide Virtual Charter School Board.
New Executive Director of Human Services
On January 10, the first day of his second term, Gov. Kevin Stitt announced the appointment of Dr. Deborah Shropshire, M.D., to serve as the Executive Director of the Oklahoma Department of Human Services (ODHS). Dr. Shropshire previously served as the Director of Child Welfare Services at the agency. She will be the first woman to serve as Director of ODHS in Oklahoma history. Since joining ODHS in 2014, Shropshire has served in child welfare as director, deputy director of community partnerships, and medical director (serving children and youth in foster care). From 2001 to 2015, she was medical director at the former Pauline E. Mayer Children's Shelter and helped develop the Fostering Hope Clinic for children in foster care and served on the Special Review Committee on child abuse and neglect deaths. Shropshire is currently an Associate Professor of Pediatrics at the University of Oklahoma College of Medicine.
Congressmen Cole and Lucas Chair Committees
As the U.S. House begins its new session under Republican control, committee chair assignments have landed jobs for two of Oklahoma's most senior members of the House Delegation. Fourth District Congressman Tom Cole is now the chair of the powerful House Rules Committee, which dictates what legislation will reach the House floor for a vote. "I am honored to be selected as Chairman of the House Rules Committee, and I am grateful to Speaker Kevin McCarthy for appointing me to serve in this key role as we enter a new era of leadership in the House," said Cole. Third District Congressman Frank Lucas will serve as the Chair of the House Science, Space, and Technology Committee. He has served as Ranking Member of that committee when the Democrats controlled the House.
Hern, Bice Gain Leadership Roles
As the new Republican controlled Congress begins, Oklahoma First District Congressman Kevin Hern and Fifth District Congresswoman Stephanie Bice have been elected to important leadership roles in the U.S. House of Representative. Hern was elected as Chairman of the Republican Study Committee (RSC). Bice was elected to serve on the Elected Leadership Committee on behalf of her sophomore class. As Chairman of the RSC, Hern will head the largest caucus of conservatives in the House and the largest GOP caucus in the Republican Conference. Bice's position will make her a part of key leadership discussions.
Death of Former State Sen. Jim Halligan
Former Oklahoma State Senator Jim Halligan (R-Stillwater) died on October 25, 2022. He was 86-years old. He won election to the Senate District 21 seat in 2008 and served two terms. Although he was not term-limited, he did not seek a third and final term in 2016. His election in 2008 was part of the wave that gave Republicans control of the Oklahoma Senate for the first time in state history. Prior to his legislative service he served as the 16th President of Oklahoma State University (OSU) from 1994-2002. Prior to being named to head OSU, he was president of New Mexico State University for a decade. He was one of the more moderate members of the Oklahoma Legislature with a cumulative average of 45% on the Oklahoma Conservative Index.
Death of Tom Daxon
Former Oklahoma State Auditor and Inspector Tom Daxon died on November 2, 2022 at the age of 74.
In 1978, Daxon unseated 20-year Democrat incumbent John M. Rogers. At the time of his election, Daxon was just 31 years old and became the only Republican to hold a statewide office in Oklahoma at the time of his election. He was also the youngest person ever to be elected to statewide office in Oklahoma. In 1981, Daxon began working with the Federal Bureau of Investigation in its probe of Oklahoma county commissioners in what became the largest public corruption scandal in U.S. history. By the end of the investigation in 1984, more than 200 people (mostly Democrat county commissioners) from 60 of Oklahoma's 77 counties had been convicted of crimes.
Rather than run for reelection, Daxon became the 1982 Republican nominee for Governor in an unsuccessful challenge of incumbent Democrat George Nigh. After Frank Keating was elected governor of Oklahoma in 1994, he selected Tom to serve as Director of State Finance. Tom remained with Keating for his entire eight years as governor. Following the change of administrations, Tom moved on to become interim director of the Oklahoma Corporation Commission to oversee a reorganization of the agency, then on to the Oklahoma Legislature as Director of the House Office of Budget and Performance Review. Tom resigned from the legislative budget office to run for Oklahoma Republican Party Chairman, winning the post in 2006.