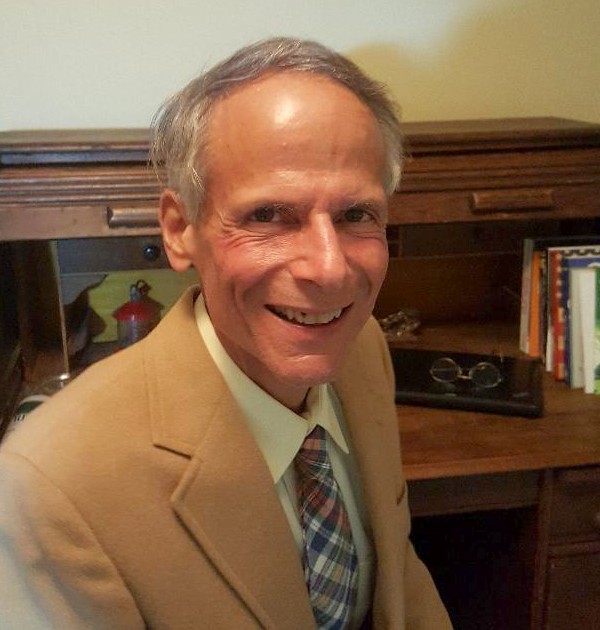 column
The Pros and Cons of Marijuana Legalization
Oklahoma could become the 23rd state to approve full legalization on March 7, 2023, when its voters decide whether to approve State Question 820. If it passes, adults 21 and up could legally purchase marijuana from dispensaries without a license. It would also impose a 15% tax on purchases, help fund the court system and drug treatment programs, and provide judicial relief for those who faced marijuana related charges and sentences in the past.
The marijuana business in this state started booming shortly after it became medically legal in 2018. That's thanks to low cost entry into the market (business licenses cost just $2500.00), no cap on the number of dispensaries (last count was 2,599, the most in the nation), low infrastructure costs, and the relative ease which state residents can obtain a medical card (about 10% of Oklahomans now have one).
Thus, Oklahoma has become both a cannabis entrepreneur's dream come true, a boon to state coffers, and home to the highest per-capita number of patients of any state in the U.S.
"It turns out rednecks loves to smoke weed," says Wellston grower Chip Baker, who moved here after the law change to take advantage of the fledgling market. "It really bridges all socio-economic gaps, just like handguns."
"They've literally done what no other state has done – a free enterprise system, open market, wild, wild west," says Oklahoma City dispensary owner Tom Spanier. "It's survival of the fittest."
Marijuana users and advocates tout a variety of health benefits as a primary reason for its popularity. They often say the drug helps them relax or relieve anxiety. A 2017 published study found that a very low dose of THC (the primary psychoactive compound in marijuana that makes people feel "high") helped people feel less nervous about a public speaking task.
Pain relief is another common reason people use marijuana. A 2017 study by the National Academies of Sciences, Engineering and Medicine supported that. Marijuana was also effective at calming muscle spasms caused by multiple sclerosis, and easing nausea and vomiting due to chemotherapy, the report stated.
A Broken Arrow dispensary owner, Sherri Hamilton, says her mother found pain relief from marijuana during her final months, as she was dying from cancer. "It was a lifesaver for her," she says. Dr. Jack Snedden, a Norman doctor, has certified hundreds if not thousands of medical patients since the 2018 law change. Relief from anxiety, insomnia, depression and pain are the most common afflictions applicants cite for why they're seeking a medical marijuana card. Muskogee resident Chris Moe, was taking nearly 10,000 prescription pills a year to relieve chronic neck and back pain that required seven surgeries. After he began self-medicating with marijuana, Moe reduced his pill consumption by 80% and his suicidal feelings disappeared.
Marijuana may be a safer alternative to opioids, according to a 2016 study in the journal Health Affairs. The report found that 1,826 fewer daily doses of painkillers were prescribed per year, on average, in states where medical marijuana was legal compared to states where it was not. The American Cancer Society (ACS) says some studies report that THC and other cannabinoids such as CBD slow or cause death in certain cancer cells growing in dishes. A 2019 review in the Journal of the Association of Medical Sciences found similar results for certain cancer types.
Marijuana, particularly CBD (the main psychoactive component in cannabis), has also shown potential to treat high blood pressure, obsessive-compulsive behaviors, gastrointestinal disorders, ulcerative colitis, epilepsy and other seizure syndromes, and prevent drug and alcohol relapse. It's been used as medicine for thousands of years, claim its advocates, who add that full legalization would allow it to be fully studied to reap all its benefits.
In addition to its purported positive health outcomes, legalization is alleged to boost each state's economy, decrease traffic deaths and DUI's, end costly enforcement, free up police resources, phase out black markets, and end its racist enforcement as people of color are disproportionately impacted. They also cite its dramatic increase in popularity, as 68% of Americans now support legalization, according to an October 2022 Gallup poll.
However, the momentum toward marijuana legalization is not without its problems and articulate critics. Former New York Times reporter Alex Berenson wrote a book in 2019 titled Tell Your Children: The Truth About Marijuana, Mental Illness and Violence. It's a well-researched and passionate dissent from the prevailing view that marijuana is relatively harmless. Extensive, independent studies have been drowned out by the well-financed and highly influential marijuana lobby, in Berenson's opinion.
Brian Surber has served as a special U.S. attorney in Northern Oklahoma, an assistant district attorney in Rogers, Craig and Mayes counties and also as a deputy agent and deputy general counsel to the Oklahoma Bureau of Narcotics and Dangerous Drugs. His extensive knowledge, keen intellect and on-the-street experience of the harmful effects of marijuana legalization are perhaps unsurpassed in the Sooner state. Parts of his 2021 book, Injustice For All are devoted to this timely topic.
Both authors agree on almost everything. Among their most salient points are the following:
1.The pot commonly sold today is not your mother's marijuana. It's at least ten times stronger than that sold in the late 60's and 70's and a good seven times more powerful that sold in the 90's. Current law in Oklahoma allows an "insane amount of THC" to be purchased at one time according to Surber. A medical marijuana card in Oklahoma allows the user to possess enough of the dosage to last until 2038.
2. Marijuana can be addictive – a view endorsed the World Health Organization, the National Academy of Sciences, the National Institute of Health, the American Medical Association and The Surgeon General, to name a few. Between 9% and 30% of users are at high risk of developing substance use disorder. And, 68% of users report daily or near daily use. Dr. Drew Pinsky, an addiction medicine specialist, has been treating cannabis addiction for 20 years. "When people are addicted to cannabis, cocaine and alcohol, the drug they have the most trouble giving up is cannabis," he says. Kevin Sabet, director of Smart Approaches to Marijuana, wrote, "The scientific verdict is that marijuana can be addictive and dangerous. Many baby boomers have a hard time understanding this because today's is much stronger than the marijuana of the past."
3. The negative health outcomes caused by regular marijuana use are massive. Those documented include memory loss, hallucinations, delusions, impaired body movement, increased schizophrenia and psychosis (which often leads to violence), abnormal brain shape, depression, lung tissue damage, respiratory problems, increased heart attack and stroke risk, three times greater tar buildup than cigarette smoking, severe nausea, vomiting, dehydration, breathing problems, denser concentrations of carbon monoxide and increased suicide risk. "Where are the positive impacts of cannabis use?," asks Berenson. "Somebody needs to show me data that's not bad. I can't find any solid evidence of positive impacts, and believe me, I've looked."
As well, Mark Woodward, spokesman for the Oklahoma Bureau of Narcotics and Dangerous Drugs (OBNDD), said in 2021 that too many people have bought into the myth that marijuana is a wonder drug, when in fact its efficacy is debatable and only for a small number of conditions for some patients.
4. Serious quality of life problems have emerged everywhere marijuana has been medically or recreationally legalized. Due to cheap land, loose regulations and low entry fees, Oklahoma has become the No. 1 spot in the country for illegal marijuana. Through 2022, the OBNDD has shut down more than 200 grows, and suspects another 2,000 grow operations are operating illegally. This black market system has contributed to increased fentanyl availability and abuse, skyrocketing rural land prices (such as paying $80,000 for a $20,000 plot), rising violent crimes (such as the recent quadruple murders in Kingfisher County) and a siphoning from farmers of their water and power supplies.
Traffic accidents and deaths have also increased where marijuana has been legalized. Fatal crashes rose 62% in Colorado and nearly doubled in Washington after legalization. Collision claims also increased in Oregon and Nevada compared to states that don't have legal marijuana. Child abuse and neglect is another unwelcome byproduct of increased marijuana availability and potency. "It's difficult for good citizens to fathom the lack of concern drug addicts have for their offspring," writes Brian Surber. In fact, Columbia University found that substance abuse is a factor in at least 70% of all reported cases of child abuse.
The link between cannabis use and severe psychosis, mental illness and schizophrenia has led to increases in aggravated assaults, murders, domestic violence, theft and homelessness in states that legalized its use. A long-term study published in 2016 showed that marijuana users had a nine-fold increase in violent behavior. A 2012 study of 12,000 high school students found them three times more likely to be violent. The highly visible increase in homelessness that started on the West Coast, but has spread across the country, is in part attributable to severe psychosis that often stems from marijuana addiction.
5. Marijuana's cost to a state far outweighs the revenue it raises, according to Surber. Its legalization increases costs for treatment programs, police and court system resources, lowers workforce productivity, increases job accidents and raises overall health care costs, especially costly emergency room visits. In Oklahoma, $54.7 million was collected last year, the lowest total in three years. States with longer histories, such as Colorado, California and Oregon are collecting less than 1% of their budgets from marijuana sales, far less than expected.
CONCLUSION
Like it or not, widespread marijuana sales and use are here to stay. Last year, 52 million reported using it, up from 28 million in 2012. It could climb to 71 million by 2030, if trends continue. Legal sales were $7.4 billion in 2019 but could reach $58 billion by 2025. Only six states remain where marijuana is fully illegal and only 8% of Americans are against any form of legalization.
Consuming the weed obviously helps millions of Americans: 64% use it medically for chronic and severe pain, 13% for muscle spasms and 6.3% for severe nausea. Meanwhile, 42% claim they reduced or eliminated their intake of pharmaceutical drugs while being on medical cannabis. Anecdotal evidence of its benefits is everywhere. Plus, it's just plain enjoyable to the majority of users.
However, the negative consequences of legalization are too severe and well documented to ignore. In Oklahoma, it's laudable that our governor, new attorney general and state legislature are intent on policy reform and greater enforcement of current law. Governor Stitt has directed law enforcement to "crack down hard on the black market," adding that "drug cartels, organized crime and foreign bad actors have no place in Oklahoma."
Other states, especially conservative ones, view Oklahoma as an example of a regulated market that expanded too far and too soon. Full legalization at this time would not be wise, and perhaps never will be. The better path forward would be to clean up current laws and practices, and massively educate citizens on the risks of heavy cannabis use.
Tim Bakamjian is an independent real estate broker and investor living in Tulsa. He holds a bachelor's degree in political science from Kenyon College in Ohio and a bachelor's in journalism from the University of Tulsa. He's married with one grown child. Political and economic issues have been a life-long interest. He may be contacted at: tbakamjian@gmail.com