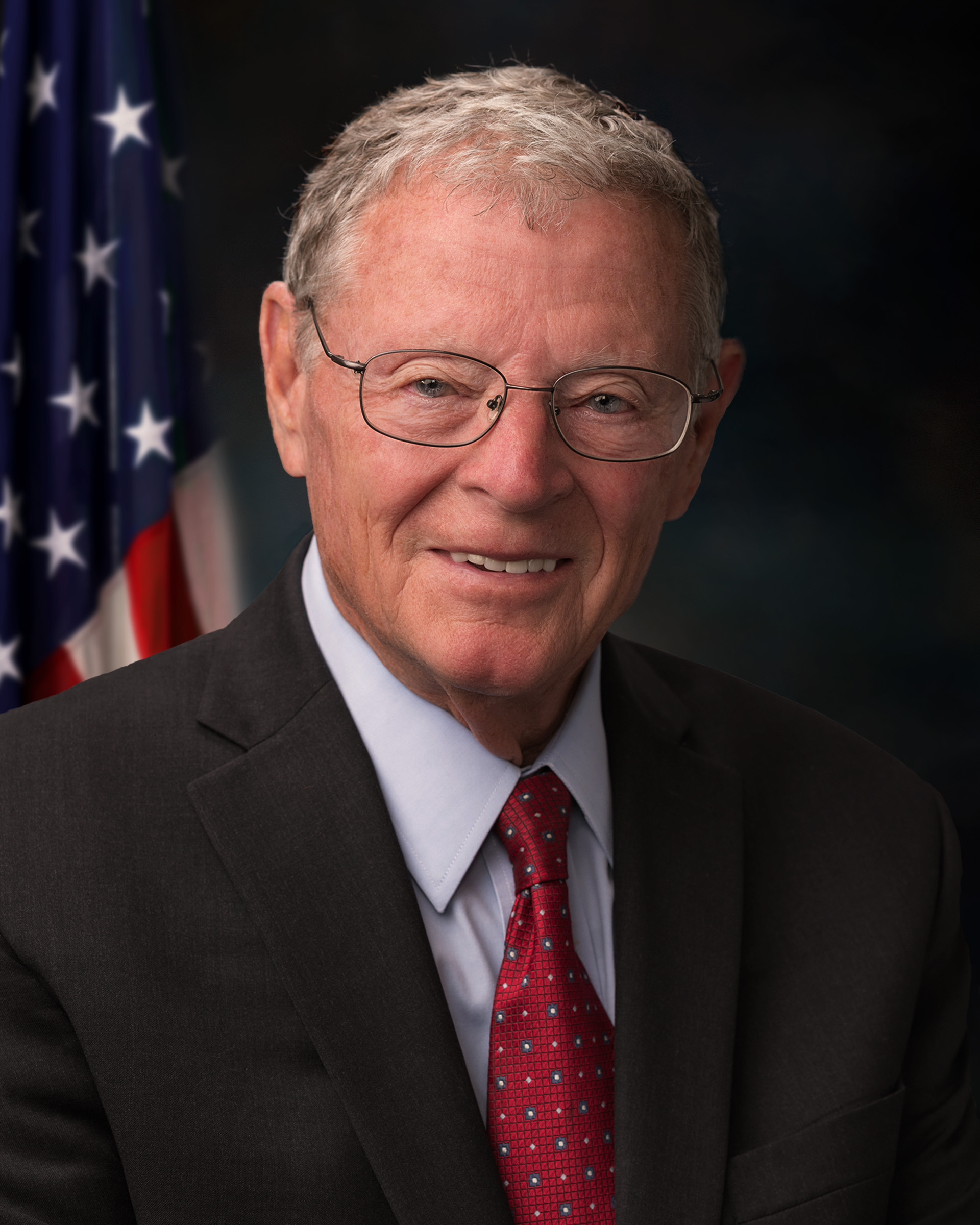 news
End of the Inhofe Era
By Steve Byas
I was sitting underneath OU's Memorial Stadium in September 2000, avoiding the oppressive heat of 108 degrees as long as possible before the kick-off of OU's football season – the one in which the Sooners would claim their seventh national championship.
I commented to my son, who was sitting next to me, that this was the hottest I had ever seen it for an OU football game (it was also the earliest home opener in Sooner history). Sitting close by, a man commented, "And it will be even hotter next year, then even hotter the year after that."
At the time, I just dismissed the guy as an extremist who had bought into the Global Warming Myth of the day, but over the next few years I became increasingly concerned. No one seemed willing to stand up to the Global Warming Alarmists, led by former Vice President Al Gore. It appeared inevitable that we were on a path to socialistic government regulations that would destroy our economy. FOX News, supposedly the "fair and balanced" network, joined with practically every other media outlet and politician in parroting the mantra that the world was getting warmer, we were heading toward all sorts of disasters, it was caused by human activity (actually they generally said "man-made," as they usually do when something is bad, while if it is good, then it is politically correct to say "human-caused" instead of man-made), we must drastically lower our standard of living, and accept draconian government controls over the economy and our lives.
Then, there was a voice crying in the wilderness, arguing against the accepted Global Warming dogma. This modern-day John the Baptist was Senator Jim Inhofe of Oklahoma.
Almost alone among national politicians, Inhofe fought against the surrender of our free enterprise system. But this was not the first time Inhofe had taken up the challenge of fighting the Establishment. As recent as 2008, when most other members of the Oklahoma congressional delegation buckled to the pressure and voted for the TARP bailout, it was Senator Jim Inhofe who courageously voted no.
When still a member of the U.S. House of Representatives, Inhofe challenged entrenched House rules designed to thwart legislation opposed by House Speaker Jim Wright and other liberals. Specifically, Inhofe took on a rule that was designed to bottle up "discharge petitions." When legislation is introduced, it is assigned to a committee. Far too often, good legislation never gets out of a committee, despite the likelihood it would be popular with the general public and pass if it ever made it onto the floor for a vote. There was a provision for a "discharge petition," under which a member could force a bill out for a vote, if the member could get the signatures of a majority of the members of the House on a petition. The problem was, under House rules, the petition was kept in the offices of House leadership, and no member was allowed to reveal the names of those who had signed the petition, under threat of expulsion from the House.
Cleverly, Inhofe revealed the names of those who had not signed the petition, which led to the collapse of the system of keeping the names secret. Inhofe's daring move was the subject of a lengthy article in Reader's Digest magazine. It also contributed to Inhofe's surprisingly easy victory for the U.S. Senate in 1994 over fellow Oklahoman David McCurdy.
As a senator, Inhofe took on the Global Warming Myth, and was dismissed as a "Holocaust denier" by many in the media and by Global Warming Alarmists. Robert F. Kennedy, Jr., even declared that skepticism about Global Warming was "treason," and "we need to start treating them as traitors."
I could go on with other aspects of the career of Jim Inhofe – his time in the Oklahoma Legislature, his three terms as Tulsa mayor, his unsuccessful runs for governor and Congress, his successful runs for Congress and senator (he holds the record for the longest-serving U.S. senator in Oklahoma history), but let me close with a story that illustrates how seriously Inhofe took his job.
This one was about Senator James Inhofe and a group of Americans who had been stranded in Kenya due to the COVID pandemic. The six were part of a group that traveled to the African nation on a medical mission trip, with an Oklahoma City-based group, the Maisha Project.
The group was prepared with lots of food and medicine. The trip was planned at a time when COVID-19 was not considered a problem in either Kenya or the U.S. When they arrived in Africa, there were zero cases in Kenya.
Then, on the fourth day, Kenya's president ordered a quarantine for every person who had flown in from the U.S. in the past 14 days, because a Kenyan student had come down with the virus after traveling to America. Once the quarantine time was over, they could not get airplane tickets to leave the country. "Every flight they booked us got canceled within an hour. We had like 17 flights cancelled. Whole airports were cancelled," said trip participant Amber English of Moore.
With food and medicines running out, the desperate group got no help from the U.S. Embassy. Finally, they called state Rep. Mark McBride, a Moore Republican. McBride got them connections to Senator Jim Inhofe. Someone gave her Inhofe's cellphone number.
"You could feel the hysteria they were expressing at that time," Inhofe told the Oklahoman newspaper.
Fortunately, Inhofe has been involved in Africa on Christian missionary efforts for a quarter of a century, and had personal connections in Nairobi. These connections that Inhofe had led to Kenya Airways adding a second flight on a Monday evening, and the Oklahoma constituents of Inhofe were able to make a late flight out the day before Kenya closed its borders.
Certainly, Inhofe can be criticized. But to paraphrase Alexander Hamilton's remarks about the Electoral College, he was not perfect, but he was excellent.