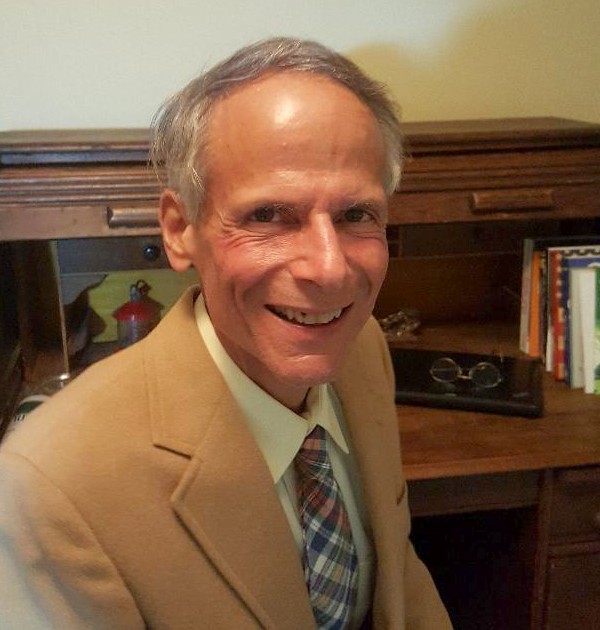 column
Congressman Hern Gives Legislative Update
Hern started by saying that he and other "fine conservatives" such as Jim Banks, Marjorie Taylor Greene and Jim Jordan started the "Anti-Woke Caucus" in late January of this year. The group's goal is for Republicans to use their House majority to strip out all far-left political programs from the federal government. For instance, the caucus recently endorsed a piece of legislation entitled the Fairness Anti-Discrimination and Individual Rights Act (FAIR), which would specifically prohibit the Biden Administration, federal contractors or any other recipient of federal funds from discriminating against or granting preference to any person based on their race, color or national origin. Congressman Josh Breechen is the only other Oklahoma member of the caucus.
Each Congress defines House Resolutions 1 - 10 as its highest priorities. When the Democrats were in charge, their H.R. 1 was designed to micromanage and federalize the entire election process, impose unconstitutional mandates and make it virtually impossible to have free and fair elections. Fortunately, it didn't become law. "Contrast that," Hern said, "with the H.R. 1 from this Republican Congress." Titled the "Lower Energy Costs Act," it seeks to return the U.S. to energy dominance. "If you don't think that matters," he added, "look at what happened a few weeks ago, when the price at the pump went from $2.79 a gallon to $3.29 a gallon almost overnight. We learned under President Trump that we can be energy dominant and not give two hoots what those folks in the Middle East do. Our H.R. 1 gets us back to that – it unravels a lot of harmful regulations. "
In a move to placate Democrats, the bill provides incentives for mining the energy minerals used in electric cars (such as cobalt and lithium) in the U.S. instead of depending on China for it. H.R. 1 passed the House on March 30th with seven Democratic Party votes and now goes to the Senate for consideration.
H.R. 5 is the second of the top ten priorities for the U.S. House Republicans. Named "The Parental Bill of Rights," it gives parents more transparency in their child's school and more of a say in what their children are being taught. Specifically, it requires schools to notify parents if: 1) the school allows transgender students to participate in sports that don't match the student's gender at birth, 2) the school lets transgender students use bathrooms that don't correspond to their gender at birth and 3) a school employee or contractor changes a child's preferred name or pronouns in the classroom.
"You would have thought we burned the Constitution by the reaction from the national press," Hern said. "Parents have a right to know what their kids are being taught, how they're being taught, and what they can read. Somehow that's an affront to the teacher's unions and the school administrators across America."
Hern added that it will take a lot of hard work and a lot of fight – school board by school board – for parents to take back their community schools across America. "They're not going to give up easily," he said.
H.R. 5 also passed the House and awaits deliberation by the Democrat-controlled U.S. Senate.
In his four plus years in Congress, Hern has maintained a strong conservative voting record, receiving high marks from every congressional rating agency. Yet he's been able to earn universal respect from all his fellow House Republicans, whether they're conservative or moderate. He received votes for U.S. Speaker of the House as a compromise candidate. But more importantly, they unanimously elected him in November, 2022 to be chairman of the Republican Study Committee (RSC). It is the largest conservative caucus in Congress and the largest caucus in all of Congress, with 175 of the 222 House Republicans being members, including fellow Oklahomans Josh Brecheen (OK-2) and Tom Cole (OK-4).
Although its functions vary from year to year, the RSC has always pushed for significant cuts in non-defense spending, advocated socially conservative legislation and supported the right to keep and bear arms. It has proposed an alternative budget every year since 1995, and this year will be no different under Hern.
He says our nation faces a debt crisis unlike anything we've ever seen. Over the last decade, $16 trillion has been added to our national debt, bringing the current total to almost $32 trillion. Since Biden took office just over two years ago, Democrats have created $10 trillion in new spending, a record amount in two years.
However, Hern says there's a lot we can do and must do to tackle our spending problem. He wants lawmakers to institute spending caps, rather than leave the annual limits up to a few powerful members. He and fellow RSC members want mandatory spending to be subject to the annual appropriations process, as long as the solvency of our safety net programs is protected. The countless number of duplicative and non-essential programs must be consolidated or eliminated. Plus, any increase in the debt ceiling must be accompanied by commensurate spending reductions.
The RSC will release their budget by May 11th. In contrast, the Democrats never produced a single budget in four years under Speaker Nancy Pelosi. "Her famous phrase," Hern said, "was show me your budget and I'll show you your values. Since she never released a budget, I'd say she had no values."
Hern said the RSC will be conservative in their budget and it will balance within 10 years. "It will take some interesting conversations across all of our Republicans to support this, but we need to do it."
He recalled that one reporter recently asked him if he's concerned that Democrats and some Republicans will end up not liking him. "I looked at him and said that I'm one of those guys that's your worst nightmare. I didn't come here to be loved or make friends. I came here to make a difference."
In the question and answer period that followed his remarks, Hern made two key comments:
* "The biggest surprise I've had since being in Congress is how many people talk about things they know nothing about. I never want to be that type of person."
* "Probably the single most question people ask me is what can we do to push back. I tell them it's like network marketing: you get two people to get two people to get two people to get two people, and start taking back the school boards, city council races, even dog catcher races. They've been waging this battle and winning the wars.
We have the passion, but we have to get more soldiers to start winning these battles so we can win the bigger war for my kids, your kids, my grandkids, your grandkids, and their kids.
Our country is in a bad place, so we can't just talk amongst ourselves. It's up to us to get it to a better place."
Tim Bakamjian is an independent real estate broker and investor living in Tulsa. He holds a bachelor's degree in political science from Kenyon College in Ohio and a bachelor's in journalism from the University of Tulsa. He's married with one grown child. Political and economic issues have been a life-long interest. He may be contacted at: tbakamjian@gmail.com