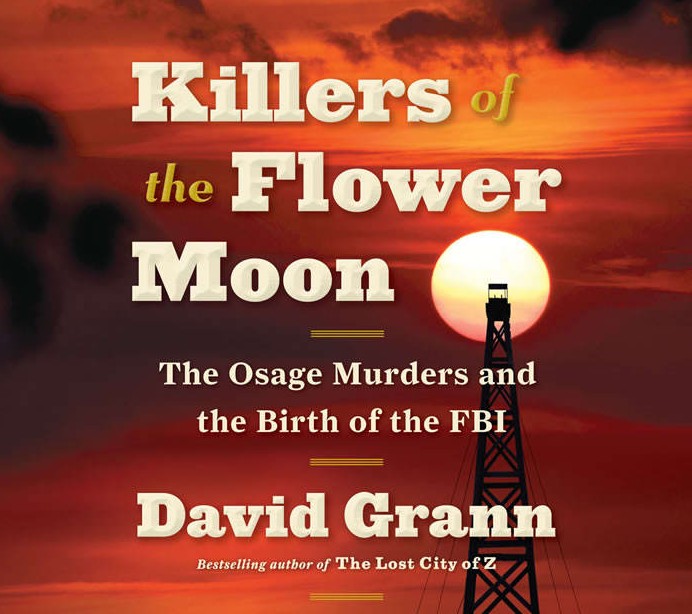 news
Murder for Oil Money in the Osage Nation
The upcoming movie, Killers of the Flower Moon, has renewed interest in the massive conspiracy to murder members of the Osage Indian tribe, in order to steal their share of oil revenue. And a tremendous amount of revenue it was – an Osage family of five was taking in more than $65,000 per year in the decade of the 1920s, an amount of worth about a million dollars each year in present-day dollars.
Oilman Henry Foster persuaded the Bureau of Indian Affairs (BIA) to give him a monopoly on drilling in the Osage Reservation, and in exchange he would have to pay the tribe 10 percent royalty on all petroleum sales. With allowance for the fact that Foster had to dole out lots of money to actually extract the oil out of the ground, this was certainly a sweet deal for him.
But at least Foster performed a service for the money he received. As has always been the case, the only way to make money in an honest fashion is to serve others – give them a good or a service that they need. Of course, some are the beneficiaries of gifts through inheritance and the like, but then others choose not to obtain wealth in honest and moral ways, preferring instead to prey on the wealth of others. For some, either because of fear of running afoul of the law, or some similar social control, this remains just a sin in the human heart, and no overt act follows.
But some are willing to take wealth from others from others by force or fraud (or have the government take it for them), with some even resorting to the extreme of committing murder. This was the case with the murders of several Osage tribal members, murders perpetrated to get their new-found wealth.
With the Osage becoming fabulously wealthy – some tribal members even bought another automobile when their first one simply ran out of gasoline – it is not surprising that a conspiracy was hatched to steal some of that royalty money. A century later, some of the details are still murky, but it is known that William Hale (a rancher who called himself the King of the Osage Hills) pushed his nephew, Ernest Burkhart, to marry Mollie Kyle, an Osage headright owner, as part of a murderous plot. Once married to an Osage, Burkhart would then inherit his wife's share upon her death. Over time, Mollie's close relatives were systematically murdered by either poisoning, gun shots, or even explosions, removing them as claimants to the headright. Finally, the plot would have eliminated Molly herself, but fortunately she escaped with her life.
Some Osage were murdered while intoxicated by injecting them with morphine, and autopsies failed to reveal the actual cause of death, either through incompetence or collusion with the murder. Some were buried before any autopsy could be performed.
The newly-formed Federal Bureau of Investigation, under its young director, J. Edgar Hoover, was instrumental in persuading Tom White of Pawhuska, a former Texas Ranger, to work the case. White, in turn, persuaded the governor of Oklahoma, Martin Trapp, to authorize the formation of a crack team of investigators, including State Crime Bureau agent Luther Bishop of Oklahoma City. Bishop's investigation eventually led him to Hale, with enough evidence to get Hale arrested, indicted, and tried. Unfortunately, Bishop himself was also murdered while conducting his persistent investigations. Others who had attempted to alert either state or federal officials were also killed.
Obtaining a conviction of Hale was more difficult, but finally, Hale was found guilty and sent to prison. Burkhart was also convicted. In his book that inspired the movie by the same name, Killers of the Flower Moon, David Grann makes the case that the official count of 24 murders is far too low, and that the real number may even be in the hundreds. Many of those involved in the murders died without justice being meted out – at least not in this life.
Steve Byas is editor of the Oklahoma Constitution and a professor of history and government at Randall University in Moore, and was the editor of John Dwyer's award-winning two-volume books on Oklahoma history.