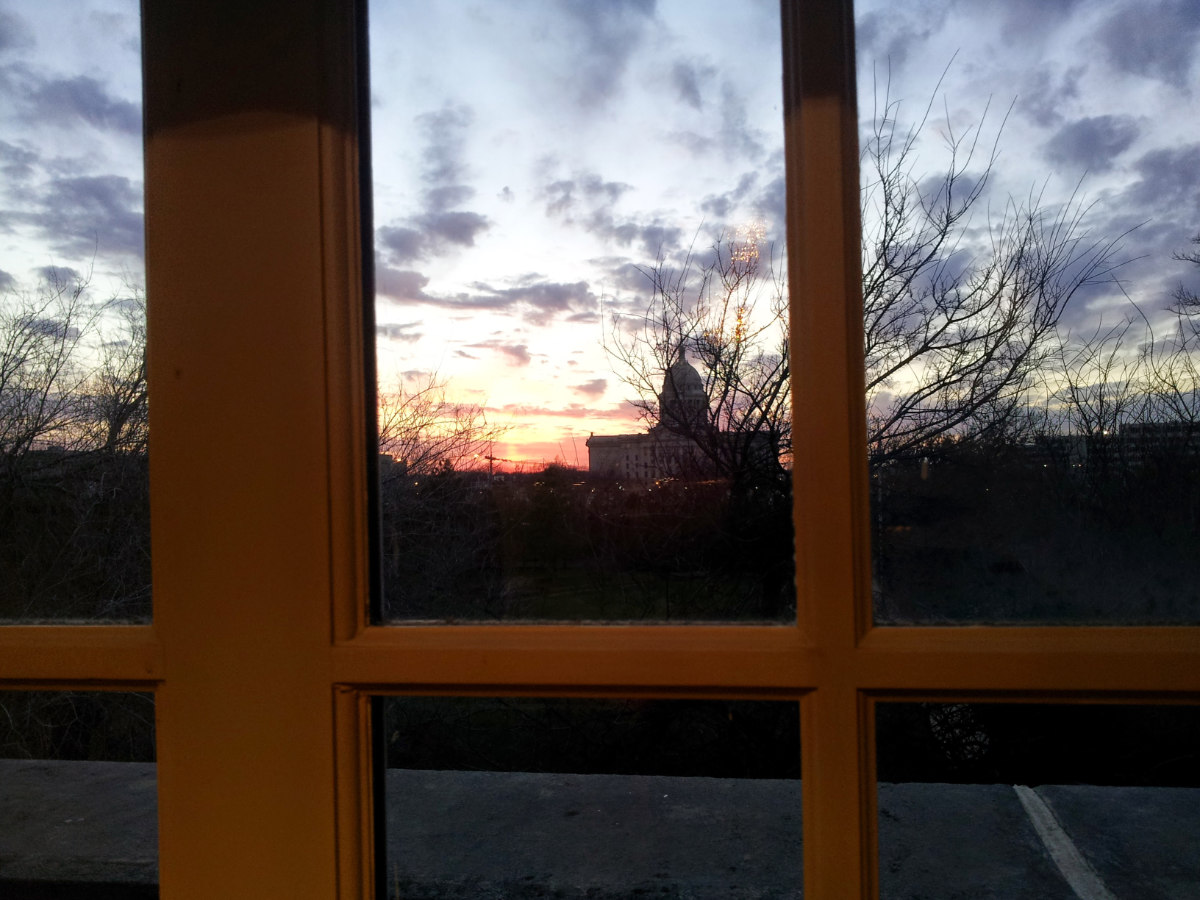 column
Have Republican Lawmakers Been Suckered into the Agenda of the Education Industry?
To be sure, some Republican office holders really believe in the virtues of the government schools and would be willing to throw an almost unlimited amount down that dark hole.
Since the elections of last November, most Republican lawmakers have been regurgitating the mantra of the "education industry's" movers and shakers. Republicans have mistakenly interpreted the failed outcome of David Boren's effort to hoist another full penny sales tax upon the people of Oklahoma, all under the guise of improving education.
The tax increase advocates have repeated over and over again, that the failed effort meant the citizens want the Legislature to solve the problem. All polls continue to say that the people want to pay teachers more money, just like the public opinion polls were saying up until the last few days before the November vote. However, when the only poll that really counts took place on November 8th, the people of Oklahoma, by a 6 to 4 margin, clearly said they don't want teachers paid more through a tax increase.
Of the nearly $6 million raised and spent by Boren and others of his ilk, a significant amount of that money was spent to determine which type of tax increase the citizens would most likely support. Their polling showed a sales tax increase, but when faced with the reality of just how costly that would be, the people said no! Therefore, it is certainly fair to deduce if the people weren't willing to support the most agreeable tax increase, then they would also be opposed to other forms of tax increases.
This is a message that Governor Fallin and some others on the Republican side of the isle apparently aren't able to understand. Unfortunately, Republican leadership and others within the caucus have harmed the conservative cause by proposing all kinds of pay increases, though there is certainly not the money available to do so at this time.
Republicans need a unified message. That message should be: under the current circumstances, we must find a way to balance the budget by improving government efficiencies, eliminating all unfruitful and underperforming economic development kickbacks, as well as eliminating all government expenditures on immoral or improper functions of government such as spending on the arts, public television, Amtrak subsidies etc. Until we can achieve that goal and eliminate these annual deficit holes, increased funding for education will have to wait until the economy improves.
Other important areas of saving could come from opting for half-day kindergarten and the elimination of Pre-K programs. This would do several things. It would save a huge amount of education dollars, half of which could be used to balance the budget, and the other half could be used for teacher pay increases. Such moves could also ease any teacher shortage in the grade school ranks. Finally on this issue, it would lessen the number of classrooms needed, thus decreasing the amount of new school construction needed and therefore help to hold down property taxes. In the long term, this would NOT harm academic outcomes one little bit and it might help to lessen some of the behavioral problems associated with too much peer influence at such an early age.
To be sure, some Republican office holders really believe in the virtues of the government schools and would be willing to throw an almost unlimited amount down that dark hole. What puzzles me it to see the number of Christian and patriotic Republican lawmakers willing to do so.
If I am a Christian lawmaker, or an American patriot, why would I settle for anything less than an unencumbered school choice agenda? The value system in the government schools is clearly based upon the religion of secular humanism. Whether it be problematic text books, poor teacher training, a lack of discipline or a bureaucratic system which prohibits excellent teachers from teaching their subjects in the way they know how, the academic performance coming out of the government schools is greatly lacking.
Then you get to the university scene where the most popular political figure in America is the socialist Bernie Sanders. Just remember, our millennials aren't all of a sudden radicalized the second day they arrive on a college campus. they were already bent that way when they arrived from the government schools. The university campus is simply where political correctness, anti-Americanism and immorality are fine tuned, more clearly defined and acted out.
If Republican lawmakers as well as Oklahoma citizens have any ideological understanding of our Constitution, the kind of Americanism which made this nation great and the real tenants of Biblical rather than cultural Christianity, then we all need to wake up to the agenda of the education industry and oppose it, not support it.
The education industry is one of, if not the most powerful institutions in America. It is far more concerned with increased power and wealth and a desire to reshape America toward the hope and change as espoused by former President Obama, rather than with providing a quality education for our children. I just hope Republican lawmakers wake up to see how they have been suckered into supporting this agenda before it is too late.