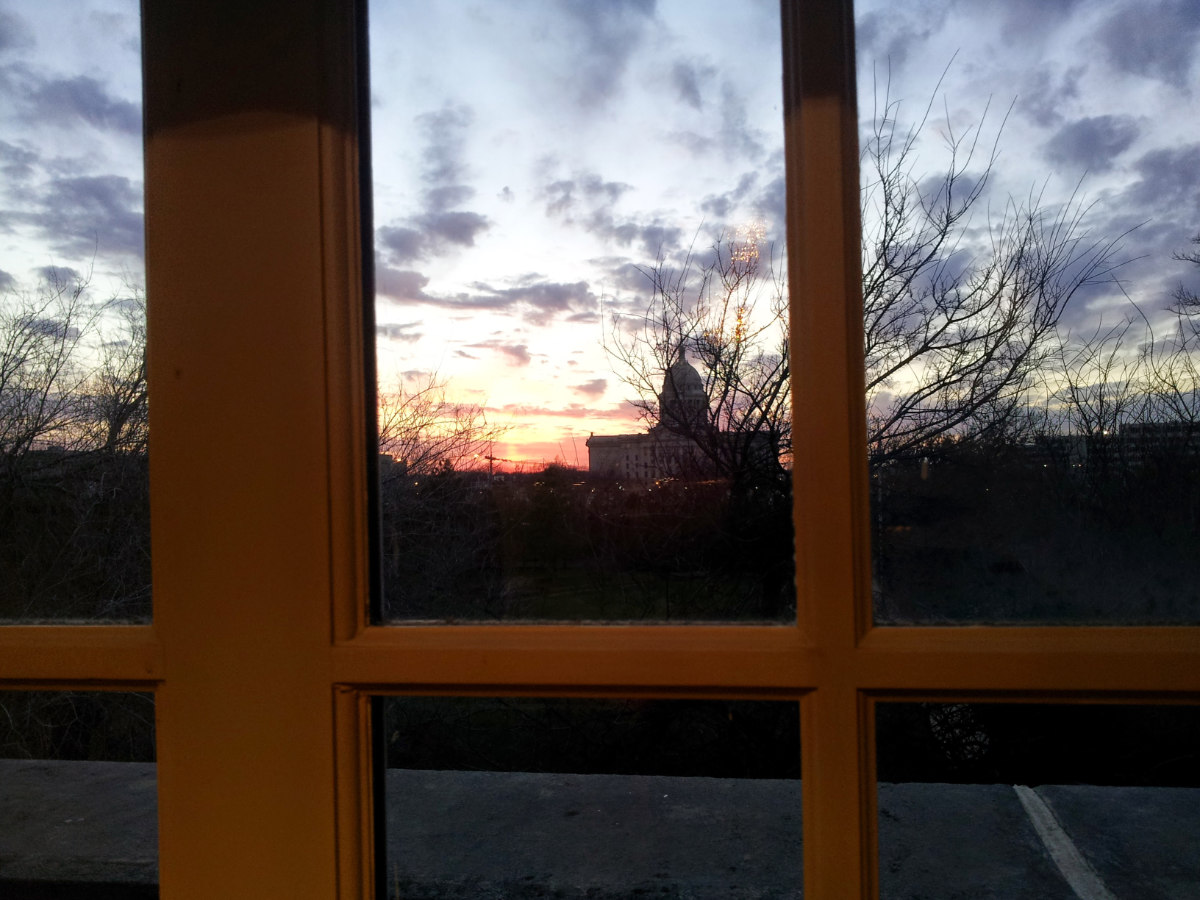 column
State Question 788 brings 420 to the 46th State
State Question 788 brings 420 to the 46th state
State Question 788 is hackneyed in so far as it legalizes pot, but is unique in that it authorizes medical use as a matter of physician discretion, not solely for predetermined conditions as in most states.
You knew it was only a matter of time. The national movement to legalize weed could not stay out of the Sooner State forever. Here it is; State Question 788 would bring legal protection for 420 to the 46th State admitted to the Union. Restrain from rolling your eyes, dear reader, Pot is the most puny activity known to mankind. It is, assuredly, the most lowbrow of humor, yet it ironically brings forth a pith and wit from the most slovenly and underachieving among us all. Pot humor is so easy it can be practiced even by the stoned among us.
Nationally, marijuana has been the strangest of stories. The move to legalize for medical and increasing recreational purposes has been remarkably nimble and expedient. Nine states have legalized recreational pot while 29 have legalized medicinal forms of the wacky weed. Newspapers regularly cover the black market national holiday of 4/20, the new medical uses of various forms of the drug, the entertainment industry regularly glorifies weed culture and the insane world of Mexican drug cartels simultaneously, all while every aspect of marijuana remains illegal at the federal level.
Remarkable.
As I reflect of history, the current realities of pot feels much like I would imagine prohibition to have been like; undeniably illegal with an irrefutably thriving underground economy. Instead of bootleggers, speakeasy clubs, moonshine and tommyguns of yesteryear, cannabis begets a culture of slacker passivity, a Dorito consumption obsessed Cheech and Chong world where everyone arrives late all the time. But it is remarkable that in a world of ceaselessly advancing federal dominance of every aspect of American life, the most underachieving among us have managed to do what conservatives have hopelessly failed to do, get the federal government to tap out.
It is darkly comedic that pot is the hill upon which the Leviathan surrenders. States have moved with Utopian levels of meritocractic efficiency while the Feds have responded roughly "dude, where's my car?"
It is along this line of thinking that I find the legalization of Pot to be enormously beneficial to self government. Liberty minded individuals join company with underachieving dopes and unprincipled Democrats against conservatives – unlikely bedfellows to be sure. In this most unlikely of alliances, the socialists and libertarians find illusive common ground in a political culture that cedes no other territory to liberty. Thus it is only natural that in Oklahoma the resistance to State Question 788 is strong and the arguments weak.
State Question 788 is hackneyed in so far as it legalizes pot, but is unique in that it authorizes medical use as a matter of physician discretion, not solely for predetermined conditions as in most states. Whereas in most states with medical marijuana, legalization is accompanied by a dramatic public health crisis of glaucoma, legalization in Oklahoma will trigger no similar ruse. The eyes of the Red Dirt State will not be infected by this law, doctors will simply prescribe pot with the same reckless enthusiasm they currently bring to opioids and mood stabilizers.
Proponents of the new law also tout the flood of tax dollars pot will unleash on the schools, which, assuredly, will never come to pass. Pot interested persons also tend to emphasize the unleashing of a farcical medical revolution where all disease is eliminated by a lit society – laughable. Opponents cite workplace safety concerns, DUI potential, and a generalized societal downfall as reasons for opposition – prudishly laughable.
Since leaving Oklahoma for Colorado some years ago, I have lived in a state that bypassed the pretenses of medical marijuana and went full legalization of the substance. Early on the state did experience the pitfalls of the over-zealous reaction to legalization, the danger of liberty. But just as the personal license of liberty was overused, the personal responsibility placed by liberty was waiting when people came down from their high. The people of my state did not become pot heads, because they were interested in living. I would give wonderful odds that the number of pot-heads remained unchanged, on net, one year after legalization.
Pot is not a good thing for our society, never has been. Freedom does require a surprising amount of sobriety and honest labor, both of which are antithetical to the stoner life. The burden of this freedom does require us to look at issues like pot with the clarity its evangelists lack. The prohibition of substances is comically ineffective and dangerous to liberty. Republican virtue cannot be forced upon free peoples, they must choose it absent coercion. There is no virtue in forced sobriety, but there is high honor in voluntarily limiting one's personal liberties in pursuit of the good life.
Though it cannot be demonstrated in a laboratory, there is much greater freedom to be found in a society that freely allows pot than in one which criminalizes pursuits which are simply foolish. Oklahoma has long fallen into the trappings of prudishness at the expense of liberty. Pot culture in Oklahoma is remarkably similar to pot culture in Colorado, if we focus upon the individual. Roughly the same number of participants, with the same levels of use and underachievement. But, where pot is legal, it is the sober man who gains the most. In a society that does not take upon itself the burden of unnecessary incarcerations and does not self medicate with priggish laws, a man is free enough to enjoy the virtue of his own sobriety. There is limited freedom to be found where man is limited, but America is about unlimited freedom. It is paradoxically where we are most free to be dumb-asses where we find the most reward for our virtue.
Criminalizing things like marijuana is easy, but history reminds us that it is not in the unworked soils where freedom flourishes. In the hardened clay of the legal system, freedom in Oklahoma currently yields little. Much of what conservatives bemoan would be aided by legalizing pot. Freedom is often counter-intuitive, this is the case with State Question 788. Make mankind free in your state to pursue the moronic and self-harming, and see if his interest in freedom generally is not cultivated. Its not a causal relationship, freedom to light-up and lower taxes, but the one does place the burdens of liberty upon the shoulders of society in such a way as to encourage the other. Bob Marley is no Milton Friedman, but One Love does create great societal space necessary to be "Free to Choose."