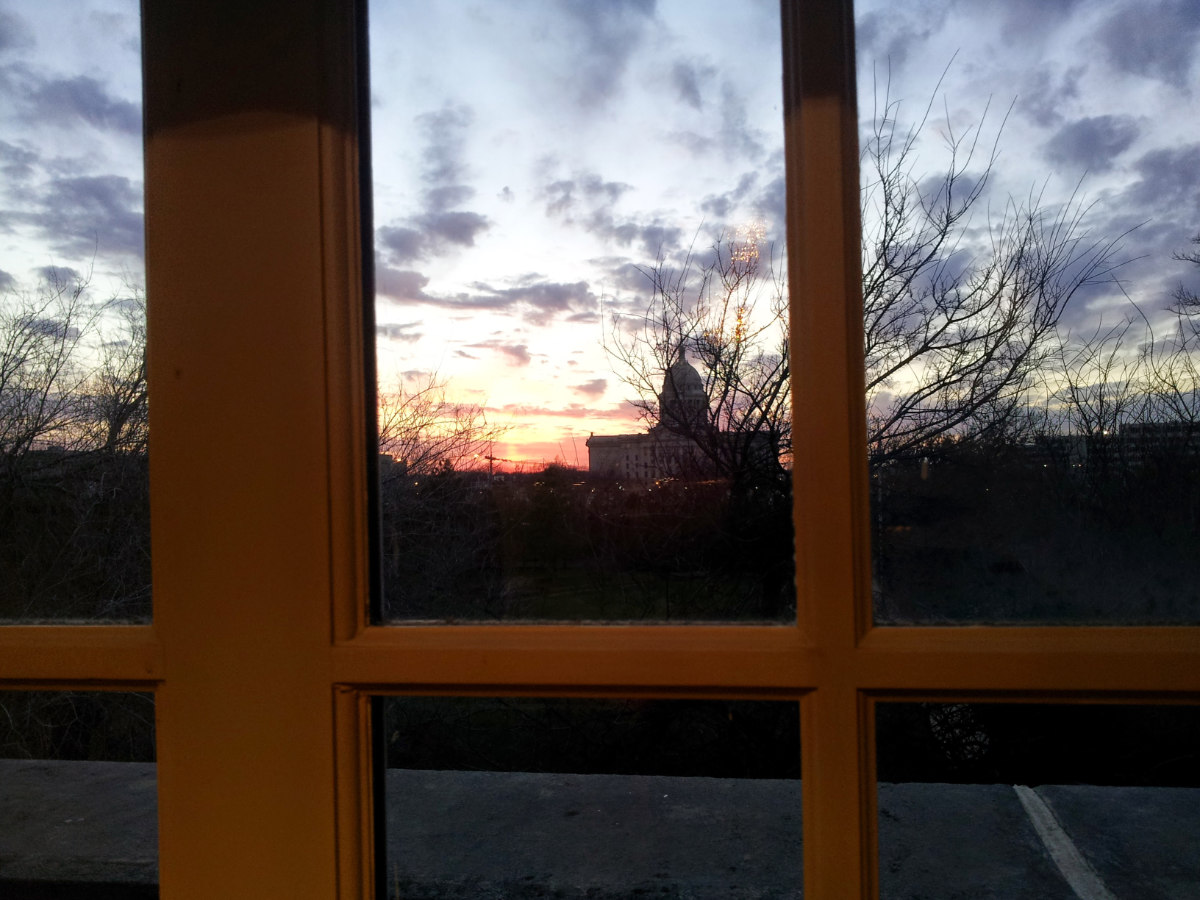 news
School Empowerment Bill Opposed by OEA
The State Senate approved the bill by Sen. John Ford (R-Bartlesville) 26-21on March 10. The legislation passed the House on April 15 by a vote of 60-39 and was returned to the Senate for consideration of amendments attached by the House. On April 29, it gained final approval in the Senate in a 25-22 vote, and was sent to Gov. Henry for action.
The bill is designed to give greater local control to Oklahoma public school districts. The School District Empowerment Program would remove many of the unfunded state mandates currently restricting the ability of local school districts to best decide how to use resources to benefit their students. "We pump billions of dollars into education every year, but schools are saddled with so many unfunded mandates they are extremely limited as to how those funds are used," said Ford. "This will free up our local school districts so that the teachers, parents, school boards and administrators can develop innovative approaches and programs to give our children a better education."
Jeff Mills, Executive Director of the Oklahoma State Schools Boards Association, said the following: "The Oklahoma State School Boards Association believes that the real strength and survival of our public schools will depend on restoring the ability of local parents, citizens and policy makers to help shape their children's educational experience."
Ford, chairman of the Senate Education Committee, said regulations dealing with health, safety, civil rights and testing would still remain in place. "What we are simply saying is that we entrust our local parents, grandparents, education professionals and school boards to determine what will work best for their district and allow them the freedom and creativity to achieve the best results for their students," Ford said.
State Rep. Tad Jones (R-Claremore), the House author of the bill said, "For years, school administrators and teachers have fought the mandates coming from the state Capitol and have argued that they know what is best for their students, not politicians. With this bill, we are saying we agree with them."
Many standards are kept in place in the bill, including the minimum salary schedule; participation in the Teacher's Retirement System; use of the state Health Insurance Plan; background checks; teacher evaluations; teacher certifications; payroll deductions; administrator certification and school board training; and graduation requirements.
The legislation will be implemented over a seven-year period, with the first schools to implement the program to be those on the needs improvement list. Then 20 percent of the remaining schools will be chosen each year until all Oklahoma schools are included. The phased-in schedule will allow lawmakers to gauge the results and make adjustments as needed, Jones said.
"In order to be more successful in the future we need to create a climate that encourages innovation and freedom," said House Speaker Chris Benge (R-Tulsa). "We have said for years we want to see more local control of our schools, and this legislation does that very thing."
One example of the freedoms a school can have under this legislation is found at Western Village Academy in northwest Oklahoma City. A decade ago, Western Village was facing the possibility of closure after suffering years of declining enrollment and failing test scores. In the fall of 2000, Western Village opened as one of the state's first elementary public charter schools, and continues to serve children in its attendance area much like a public school rather than a pool of applicants like many charter schools.
Despite claims that relaxing state mandates would hurt public education, Western Village officials have seen their test scores improve, allow no more than 20 students in each class, pay their teachers an average of $1,000 over the state minimum, have increased their school year by five days and added 30 minutes to each school day.
"There are many different ways to teach children; you can't put everyone into the same box. You can't just go black or white with anything; we have sought to find that gray area," said Western Village principal Peggy Brinson. "We have made great strides with our students because we've had the freedom to do so. There are many ways to educate children and as long as everyone is held to some level of accountability, nit-picking the details is not productive."
Rep. Jones said lawmakers have worked to alleviate some of the initial concerns with the legislation, and urged Gov. Brad Henry to sign the bill into law when it reaches his desk. (After this article was published, the governor vetoed the bill on May 8.)