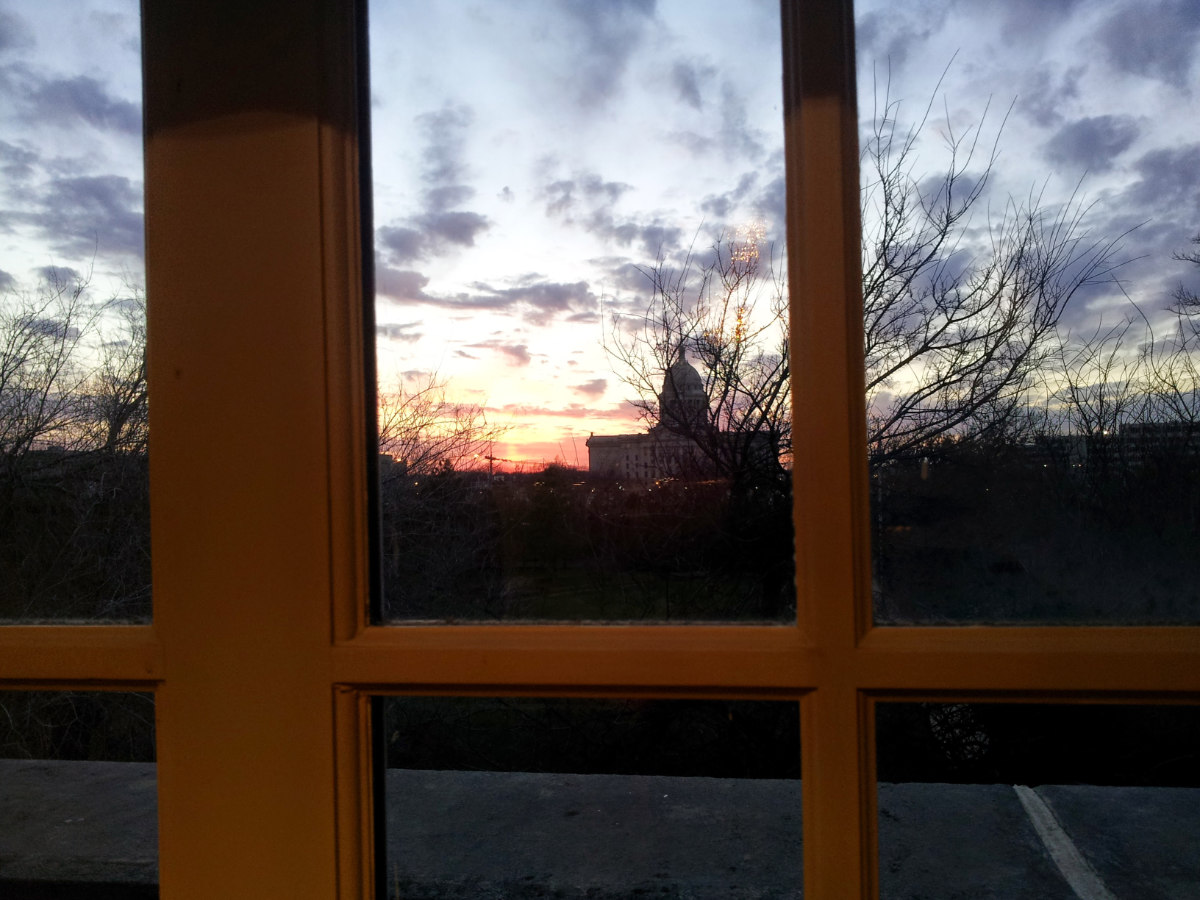 column
Christians and Government
By Steve Byas
When I read the words of the Apostle Paul, in Romans 13:1-5, penned under the inspiration of the Holy Spirit, its meaning is very clear to me. As Christians, our principal priority is to win the lost to a saving knowledge of Jesus Christ. It is not to exploit the gospel to advance a political agenda, whether that agenda can be identified as liberal or even conservative.
"Let ever soul be subject to the governing authorities. For there is no authority except from God, and the authorities that exist are appointed by God," Paul writes.
Now, I have heard some interpretations of these verses, which to me, render this text either trivial or contradictory of its actual meaning. It neither means that we are to obey every order from every government official, nor does it mean that we are to disobey the directive of government officials, except for a good reason.
I have never heard anyone say that it means that German Christians should have just let the Jews go to the gas chambers or that Jesus' disciples should have obeyed the Jewish authorities and quit preaching of Jesus. Yet, in order to advance the campaign of one of the candidates for governor, I have heard this straw man argument applied to say that Gary Richardson, for example, has said that very thing. It is not right to do wrong to do right. Attributing such an absurd belief to Richardson is flat-out wrong.
The example of Daniel should suffice. Daniel refused to follow the order of the king, when that order would cause him to violate his allegiance to God. But Daniel did not go "out of his way" to disobey the king. Why? Because Daniel did not want to cause damage to his God's reputation. In the New Testament, Paul (and Peter also, I Peter 3: 11-17) made it very clear that the central reason to obey the governing authorities is to advance the Christian faith – not to advance a political agenda. As a long-time political activist, I understand that I have a duty as a Christian, when I can, to improve society. I also understand, as a conservative, all human ills are not curable by legislation.
To be clear, we can read in the Book of Acts that Paul had no reluctance to make use of his rights as a Roman citizen when such a situation presented itself. In his letter to the church in Rome, Paul made it very clear that rulers were not be "a terror to good works, but to evil." Paul never advocated passing a law to restrain personal misbehavior, but he did support the use of the sword of the government to punish those who "practice evil." You know, things like murder, robbery, and rape – not things in which a person is only hurting himself.
We should support candidates who will support the right and oppose the wrong, and to support causes which will punish those who practice evil. Paul did not have that opportunity to change his society at the ballot box, but he clearly understood that the very purpose of government is to punish evil, not to punish good. Under the natural law of God, we do not need a state statute telling us that murder, rape, or robbery is wrong. We know that already. And God established government to implement that natural law.
Under our system of the rule of law via a written Constitution, in which all governing authorities take an oath to uphold that Constitution, it is the Constitution that is the actual "governing authority," not flesh and blood governmental authorities. If a president, a member of Congress, a legislator, a governor, a judge does not follow that written constitution, then that person is a tyrant.
If the choice is between obeying the Constitution or a public official who is not obeying the Constitution, then what is our choice? I guess we have to decide – should we use the political system in an effort to change the public officials who are not following the Constitution, or should we just have a violent revolution? I would think that a violent revolution is a last, not a first resort.
As Thomas Jefferson said, in the Declaration of Independence, "Prudence indeed dictates that governments long established should not be changed for light or transient causes."
In the meantime, if courageous Germans like Schindler could hide Jews, and save them from the gas chambers, they did right. I think Paul would have approved. But I also don't think Paul would have said that we should not save any Jews, until and unless we can get a law passed through the Reichstag to save them all. I do not think he would have approved of disobedience to government just for the sake of disobeying, and thus bring disrepute upon the cause of Christ.
As Christians, we also have an obligation to tell the truth to advance a righteous cause. It is wrong to do say something about a political opponent that is not true, in order to get our guy elected, no matter how good we think our guy is. It is wrong to say a political opponent is saying that we should turn all the Jews in, if the government says we should, just because that political opponent says we should generally obey the governing authorities.
Finally, anarchism is not conservatism, and it is not biblical.