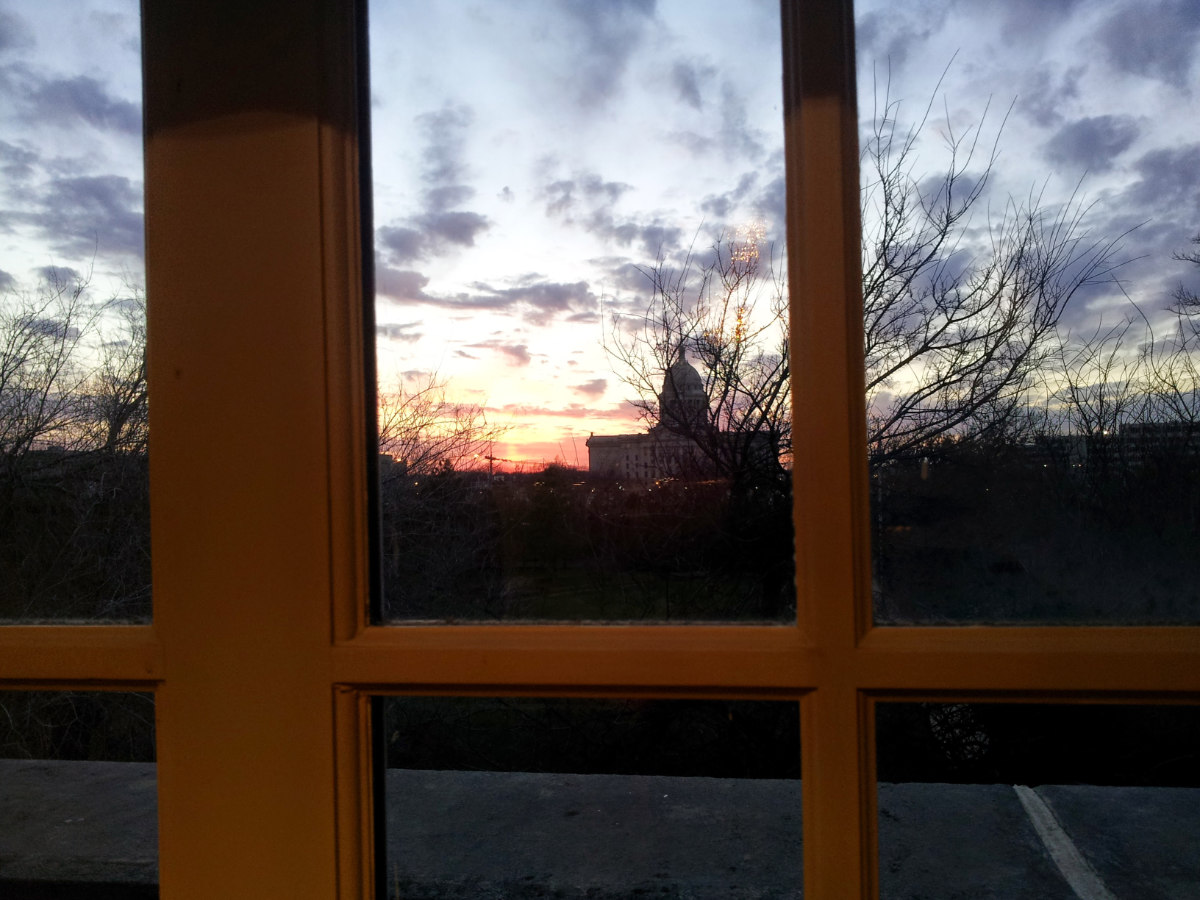 news
Oklahoma Legislative Seats to be Decided
Representatives Travis Dunlap (R-Bartlesville), George Faught (R-Muskogee), Bobby Cleveland, (R-Slaughterville), Mike Ritze, (R-Broken Arrow), Jeff Coody, (R-Grandfield), and Tess Teague (R-Choctaw) were the latest casualties. Six incumbent legislators – one senator and five members of the House – lost their bid for reelection in the June 26 election. The six incumbents who lost on June 26 were: Sen. Ervin Yen (R-Oklahoma City), Rep. Greg Babinec (R-Cushing), Rep. Scott McEachin (R-Tulsa), Rep. Scooter Park (R-Devol), Rep. Chuck Strohm (R-Broken Arrow), and Rep. Steve Vaughn (R-Ponca City).
There is a common thread that connects 8 of the 12 legislators who lost. They had voted against House Bill 1010xx, the $447 million tax increase that enabled the teacher pay package. Rep. Sean Roberts (R-Hominy), was the only incumbent who voted against the bill to survive the runoff primary. The other three representatives who survived the runoff – Mark Lawson, (R-Sapulpa), John Pfeiffer (R-Orlando), and Jadine Nollan (R-Sand Springs) – voted for the tax measure. Only two of those who lost in the June 26 primary – Scott McEachin (R-Tulsa) and Chuck Strohm (R-Jenks) – voted against the tax increase. Since four of the defeated legislators had voted for the tax increase, voting yes to HB 1010xx, was not necessarily the path to victory. But, there was a concerted effort to target the conservative legislators who lost.
Clearly the Oklahoma Education Association (OEA), the teacher's union, worked to defeat those legislators. But, it is less known that the House Republican leadership, which pushed through the tax increase, also worked to edge those members.
Even before the defeat of incumbents in the primary elections, the Legislature had already experienced the loss of a large number of incumbent legislators who were not able to run for reelection this year due to term limits. Legislators are limited to a total combined service in the House and/or Senate of 12 years. Voters overwhelmingly adopted a state question in 1990 that placed term limits on lawmakers. It took effect in 1992, but did not affect previous years of service. In 2018 there were 18 legislators who could not run for reelection because of term limits, including Senate President Pro Tem Mike Schulz (R-Altus).
Twelve members of the Oklahoma House, five Democrats and seven Republicans, were ineligible to run again. Term-limited representatives include: Kevin Calvey (R-Oklahoma City), Ed Cannaday (D-Porum), John Enns (R-Enid), Chuck Hoskin (D-Vinita), Scott Inman (D-Oklahoma City), Randy McDaniel (R-Edmond), Jason Murphey (R-Guthrie), Eric Proctor (D-Tulsa), Brian Renegar (D-McAlester), Earl Sears (R-Bartlesville), Todd Thomsen (R-Ada), and Weldon Watson (R-Tulsa). Six senators, three Democrats and three Republicans, were ineligible to run for re-election. Term-limited Senators include: Randy Bass (D-Lawton), Bill Brown (R-Broken Arrow), Anastasia Pittman (D-Oklahoma City), Mike Schulz (R-Altus), John Sparks (D-Norman), and Anthony Sykes (R-Moore).
A number of other legislators decided not to run, even though they were not term-limited. Nineteen representatives, including 15 Republicans and 4 Democrats, decided not to run this year. Five senators, all Republicans, also decided not to run. Some of the legislators who did not run were seeking another office. Three members of the House did not run because they decided to run for a seat in the state Senate. And, one is running for a statewide office.
Republicans currently hold a 39-8 majority in the 48 member Senate, with one seat vacant. Senators serve four-year terms, with half of the seats up for election each election cycle. The odd numbered districts will not be on the ballot until 2020. Republicans hold 22 of the odd numbered seats not on the ballot this year, with Democrats holding the other two. So, the GOP only needed three of the seats up for election this year to maintain control.
Nineteen of the seats up this year are currently held by Republicans, and only four by Democrats. The vacant seat was also held by a Republican. There are 13 incumbent senators who filed for reelection, including ten Republicans and three Democrats. Four senators were automatically elected because no other candidates filed. Three of those are Democrats, and one is a Republican. Democrats did not field a candidate in one district, so a Republican filled that seat in the August 28 runoff. Therefore, Republicans already have 24 of the 48 seats in the Senate. Democrats now have only five. Even if Democrats won win all 19 of the remaining seats that they are fielding a candidate, they can only be tied with the Republicans. No Libertarians filed for any of the seats in the Senate.
All 101 House seats are up for election each election cycle. In the House there are currently 72 Republicans, 28 Democrats, and one vacant seat. There are 67 incumbents who filed for reelection in the House, 49 Republicans and 18 Democrats. Because they drew no opponents, or their opponents withdrew after filing, 16 members of the House were automatically elected. That number includes ten Democrats and six Republicans. Ten Republicans and two Democrats were elected in the primary elections, since they had no opposition in the General Election. Five of the Republican seats and one of the Democrat seats were filled in the June 26 election, and the others were be settled in the August 28 runoff. Therefore, the GOP goes into the General Election with 16 seats compared to 12 for the Democrats. There are 75 seats to be settled in the General Election. The Libertarian Party is only fielding a candidate in seven of the races. There are independent candidates running for 11 seats, but two of those also have a Libertarian running. So, there are 16 seats that could theoretically be held by someone who is neither a Republican nor a Democrat, but that is considered unlikely. Odds are that Republicans will maintain control of the House.
The following incumbents were elected to the Senate because they had no opponents:
Michael Brooks (D-Oklahoma City)
J.J. Dossett (D-Sperry)
Kay Floyd (D-Oklahoma City)
Darcy Jech (R-Kingfisher)
One candidate, who was not an incumbent was elected to the Senate in the August 28 Runoff Primary:
Bill Coleman (R-Ponca City)
The following incumbents were reelected to the House because they had no opponents:
Forrest Bennett (D-Oklahoma City)
Brad Boles (R-Marlow)
Mickey Dollens (D-Oklahoma City)
Jason Dunnington (D-Oklahoma City)
Regina Goodwin (D-Tulsa)
Jason Lowe (D-Oklahoma City)
Marcus McEntire (R-Duncan)
Matt Meredith (D-Tahlequah)
Carl Newton (R-Cherokee)
Charles Ortega (R-Altus)
Dustin Roberts (R-Durant)
Mike Sanders (R-Kingfisher)
Shane Stone (D-Oklahoma City)
Johnny Tadlock (D-Idabel)
Emily Virgin (D-Norman)
Collin Walke (D-Oklahoma City)
The following incumbents were reelected to the House in the June 26 Primary:
Rhonda Baker (R-Yukon )
Monroe Nichols (D-Tulsa)
Harold Wright (R-Weatherford)
The following candidates, who were not incumbents, were elected to the House in the June 26 Primary:
Derrell Fincher (R-Bartlesville)
Ken Luttrell (R-Ponca City)
Mark VanCuren (R-Owasso)
The following incumbents were reelected to the House in the August 28 Runoff Primary:
Mark Lawson (R-Sapulpa)
John Pfeiffer (R-Orlando)
The following candidates, who were not incumbents, were elected to the House in the August 28 Runoff Primary:
Danny Sterling (R-Tecumseh)
John Thomas Talley (R-Stillwater)
Ajay Pittman (D-Oklahoma City)