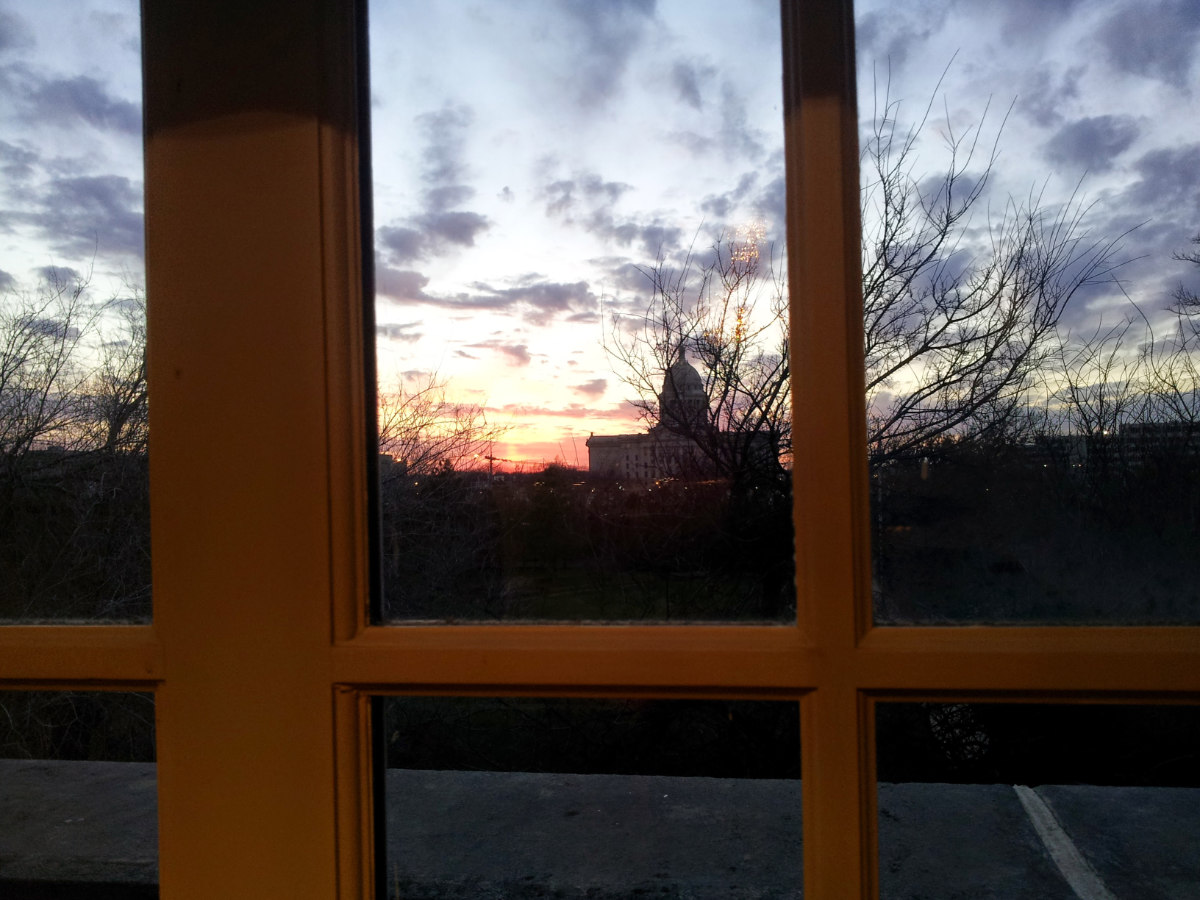 column
YES on State Questions 793, 794 and NO on 798, 800 and 801
State Question 793 "YES"
This is more complicated than I first thought. In the name of competition and more choices for consumers, I am still a yes on this one. However, there is an issue with this question that warrants consideration. The third sentence from the end states: "It does not prohibit optometrist and opticians from agreeing with retail mercantile establishments to limit their practice." Here is why this is important. Currently there is a state board which requires these doctors to perform thorough eye health exams, which might detect glaucoma or other eye health problems, as well as determine the need for glasses or contacts to correct vision deficiencies. If 793 passes, a store such as Walmart, could contract with optometrists and opticians to forgo such health screening, and just do the vision correction. The current oversight board would be powerless to require these more elaborate exams. This could really speed up the process, allowing eye doctors to see many more patients in a day, which could allow for lower costs. Patients beware, if this passes and you are in a big box store for your eye care, ask if the doctor is an employee of the store or if a contract is in place to limit an exam. If so, you may not be getting the exam that you or the government thinks you need. As for me, I will stay with my very thorough eye doctor in his standalone office.
State Question 794 "YES"
This is a no brainer, as this change to our Constitution would guarantee victims as least as many rights as the perpetrators. Some of the rights have been in place, but not always followed. This would provide some punitive measures on behalf of victims if the provisions are not followed. Opponents have said the change might increase costs. Maybe so, but those costs would be minimal and certainly this is the right thing to do. These required changes are a proper function of government.
State Question 798 "NO"
Before the legislative session started earlier this year, a group of prominent citizens from the "tall building crowd" proposed the "Step Up Plan." The plan consisted of a variety of tax increases and "so called reforms." By the time the plan ultimately failed, the only reform left was to have the Governor and Lt. Governor run on a single ticket, rather than the voters choosing those candidates for themselves. Please understand, whether or not this question passes or is defeated, it will do little to enhance the quality of the state of Oklahoma. What it will do is remove the voters from selecting the Lt. Governor of their choice.
Unfortunately, the question does not spell out how that process is to take place, but rather leaves that up to the Legislature to determine at a later date. Reasonable people call that a "pig in the poke." Will that process come down to the elites from the 12 tallest buildings making that determination? Will the gubernatorial nominee pick his or her running mate? Will the process be determined at the state party conventions, or some other means? Truth is, the process could have been spelled out in the question, but the legislators chose not to do so. This is Oklahoma's version of Nancy Pelosi saying: "we have got to pass the bill before we can know what is in it."
Statewide elections are expensive. I believe the real motive behind this measure is so the "tall building crowd" will have to fund only the Governor's race, rather than that race, plus the Lt. Governor's race. If passed the losers will be the voters as they lose their ability to select candidates for each office. In too many cases where the single ticket law exists it is usually the governor nominee that makes the choice. Unfortunately, rather than choosing a running mate with the most talent and similar ideology, those choices are usually made to appeal to a particular location or group demographic.
State Question 800 "NO"
Liberal Democrats and Progressive Republicans, as well as the tall building crowd, sure like storing taxpayer's hard earned money. Oklahoma state government already has multiple storage funds. It has an emergency fund designed to have money to pay for state costs when we have ice storms, tornadoes, wild fires etc., this is a fund for which I am in agreement. The Rainy Day Fund, capable of storing up to $750 million taxpayer dollars, is designed for short falls. And, there is the Budget Stabilization Fund, and multitudes of state agency storage funds, some of which are for good purposes, and the Tobacco Settlement Endowment Trust (TSET), with over a billion dollars in it. The latter didn't come directly from taxpayers, but it belongs to the taxpayers. Though strict constitutional limitations were put on that fund, some of it is currently being misused and has probably entered the stage known as being wasted under the economic laws of diminishing returns. That fund needs to be re-purposed for capitol expenditures, rather than creating a new fund.
While I like to see individuals store reasonable and sufficient monies for themselves, I don't like to see government store unlimited amounts of taxpayer dollars. This fund has no limits to the amount stored and for every "gross production tax dollar" going into this fund, it is a dollar that is currently being used to fund state government that will no longer be available. While some of the dollars currently being used will go to the fund, a smaller amount will come back. Most people call that a shell game. In addition, normally the only time government efficiencies are evaluated and waste and improper functions of government have any chance of being reduced, is during times of revenue shortfalls. This excessive storage measure, the Vision Fund, could prevent those valuable situations from happening. This is just one more reason it should be defeated.
State Question 801 "NO"
This is the worst of the five questions on the ballot. Currently the state constitution allows 5 mills of our property taxes to go to school districts to use for repairs, maintenance, improvements, computers, school buses, etc. If this measure passes, it will not take long before the greedy and wasteful administration and more so, the teacher unions, will have these funds redirected, and then come to the taxpayers for ever more and ever larger school bonds.
Property taxes are the worst form of taxation. Under such you can pay for your property, but never own your property, as the tax bill will come due every year. Also, property taxes are completely insensitive to a person's well being. When, not if, a ripple in life happens and a person's income dramatically drops, you will not pay much in income taxes because you are not making much, you will not pay much in sales taxes because you are not spending much, but your property taxes are likely to go up.
Unlike not paying your income taxes or sales taxes, if you fail to pay your property taxes, the government will remove you from your home, put a pad lock on it, and sell it at a sheriff's sale. Remember, while the elderly on limited fixed incomes can have their regular property taxes frozen, that freeze does not apply to school bonds. This measure will be particularly hard on the poor and the elderly.
Charlie Meadows is the founder and former president of the Oklahoma Conservative Political Action Committee (OCPAC ). He now holds the title of President Emeritus. He may be contacted at: Charliemeadows7@gmail.com
Charlie Meadows is the founder and former president of the Oklahoma Conservative Political Action Committee (OCPAC ). He now holds the title of President Emeritus. He may be contacted at: Charliemeadows7@gmail.com