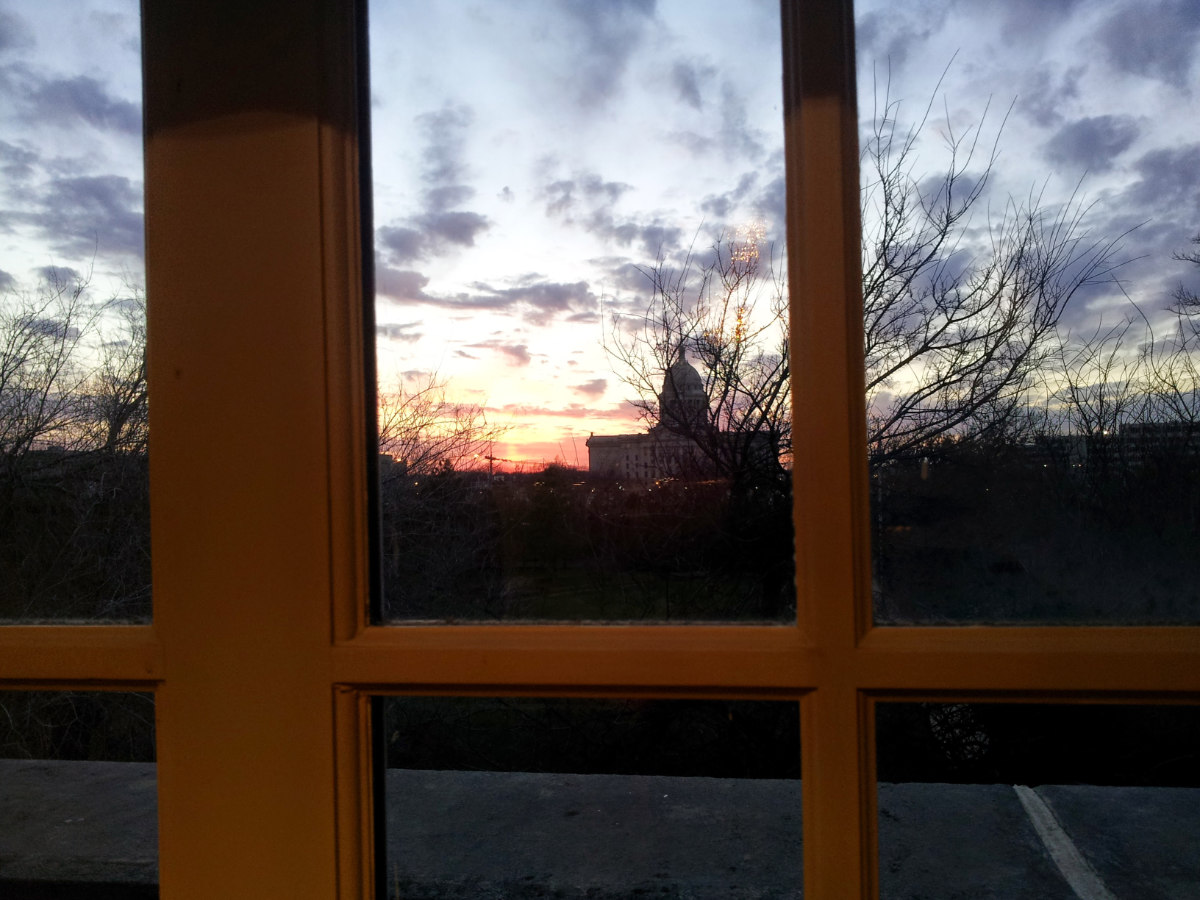 column
The Federal Page for Winter 2019
Congresswoman Kendra Horn
I suppose I should offer congratulations to Congreswoman Kendra Horn on her upset victory over Steve Russell. She is the first Democrat to represent the Oklahoma City area since John Jarman, 43 years ago. She benefited from indirect financial support by former New York City mayor, anti-gun, and anti-tobacco fanatic Michael Bloomberg. Also supporting Horn, as reported by Pat McGuigan and other members of the media, was Tulsa Republican, District 70 State Representative, Carol Bush. She endorsed Horn at her campaign kickoff in 2017. Neither the Republican State House leadership, nor state party Chairwoman Pam Pollard, demonstrated objection. The House leadership was too busy purging conservatives in the primaries last year to bother with Carol Bush. Moreover, her peers just elected her majority caucus secretary. The lesson here is that if an officeholder who is a conservative votes against taxes, that officeholder will be purged. If a Republican officeholder endorsed a Democrat who then voted to make Nancy Pelosi speaker of the U.S. House, that officeholder will be rewarded with a promotion.
Trump's Wall and Kaiser's Wall
On Wednesday, December 19, Congress sent President Trump a spending bill to keep the government open through February 8, 2019. It included 10.6 billion dollars for Mexico and Central America; it did not include any funding for a border wall. President Trump did not sign the bill and declared that he would allow a partial government shutdown because of the lack of border funding. So the House went back to work and the next day produced a spending bill that included 5.7 billion dollars for the border wall. Sadly, with the beginning of the new year and a Democrat- controlled House, that spending bill offered on December 20 is null and void.
The Republican excuse for not including border funding was they don't have the 60 votes in the Senate to end a filibuster, the act by which one or more senators can hold the Senate hostage by talking day and night. The filibuster is a check on the power of the Senate.
Multi-billionaire Tulsan George Kaiser, an oil man, owner of the Bank of Oklahoma, and philanthropist, lives behind a wall. This is understandable because he needs a wall around his residence for protection. In 2016, George Kaiser hosted Hillary Clinton behind his wall. Hillary Clinton was not the only candidate to receive financial support from the walled-in Mr. Kaiser. He also gave $5,000, all he could because of constraints in state law, to Republican in name only, aka RINO, Carol Bush for her state House bid that year.
Dan Keating
On November 24, Tulsa businessman Dan Keating suddenly died. He was 74. He was the most prominent supporter of Donald Trump's presidential bid in Oklahoma. He was the twin brother of former Governor Frank Keating. The two of them produced dual opinion editorials on Donald Trump: Dan was pro, and Frank was con. When asked by a Tulsa radio host why he was supporting Donald Trump, Dan Keating responded that America needed a strong leader like the sort of leaders he had during his time in the Marine Corps. He said of those leaders, "If anyone was going to cry, it was going to be you." Dan Keating believed the Tulsa World was too liberal, and he, therefore, was an investor in the Tulsa Beacon newspaper.
In 2006 he ran for state treasurer. His primary opponent was Howard Barnett Jr., who had been Frank Keating's chief of staff. It was one of the nastiest campaigns in recent memory. The Barnett campaign ran attack ads against Dan Keating. They pointed out that his oil business had to declare bankruptcy in the 1980s during the crash in oil prices. Keating fired back at Barnett, pointing out he had given financial support to Planned Parenthood. Barnett prevailed, but there was so much blood on the floor after that primary that Democrat Scott Meacham won.
President George Herbert Walker Bush
On November 30, former President George H.W. Bush died at his home in Houston. He was 94. His wife, Barbara, died the previous April. In my obituary for her (Spring 2018) I described her as a preppy. Her husband was enshrined in 1980 in Prep Pantheon aka The Pantheon of Preppies in The Official Preppy Handbook, "which is an honor open only to those Great Preps whose example both inspires and instructs." (Pages 196 and 197). He was described by candidate Ronald Reagan during the 1980 primary season as "a Preppy, a Yalie, a sissy."
There is something we can learn from George H.W. Bush's career in public service that is useful to every politican and would-be politican reading this. Although he was the Establishment who supported the Orwellian New World Order, he thanked those who helped him with the thank-you notes he wrote. In that simple and kind gesture, he built loyalty. Except for Brian Maughan, currently an Oklahoma County Commissioner, very few politicans in Oklahoma believe they should thank people when receiving their support. I am still waiting for thank-you notes from a Senate candidate and a candidate for a statewide office to whom I gave financial support in this last election. Both candidates lost.
Prayer Requests
I have never written prayer requests to our readership, but there are several events going on in the world that desperately need our attention. In South Africa the government is removing white farmers known as Boers, descendants of Dutch settlers, from their lands without compensation (This was done almost 20 years ago in Zimbabwe, formerly Rhodesia, with disastrous consequences for that nation). We should pray for the Boers.
Yemen, a country on the south side of the Arabian peninsula, is in civil war, with Saudi Arabia supporting one side and Iran the other. The United States is supporting Saudi Arabia even though we should stay out of it. Many people face starvation due to this conflict. We should pray for those living in Yemen.
And we should continue to pray for the safety and success of President Trump.
Theodore J. King is an Oklahoma native. He spent the summer of 1994 at the Republican National Committee, worked at National Right to Work Committee, and on the Hill in Washington D.C. In 1999 he worked for Congressman Kevin Brady of Texas and later at the Media Research Center in Alexandria, Virginia. He served as our Washington D.C. correspondent beginning in 2001and continues since his return to Oklahoma. He also writes online for The Daily Caller (www.dailycaller.com) and is the author of The War on Smokers and the Rise of the Nanny State.