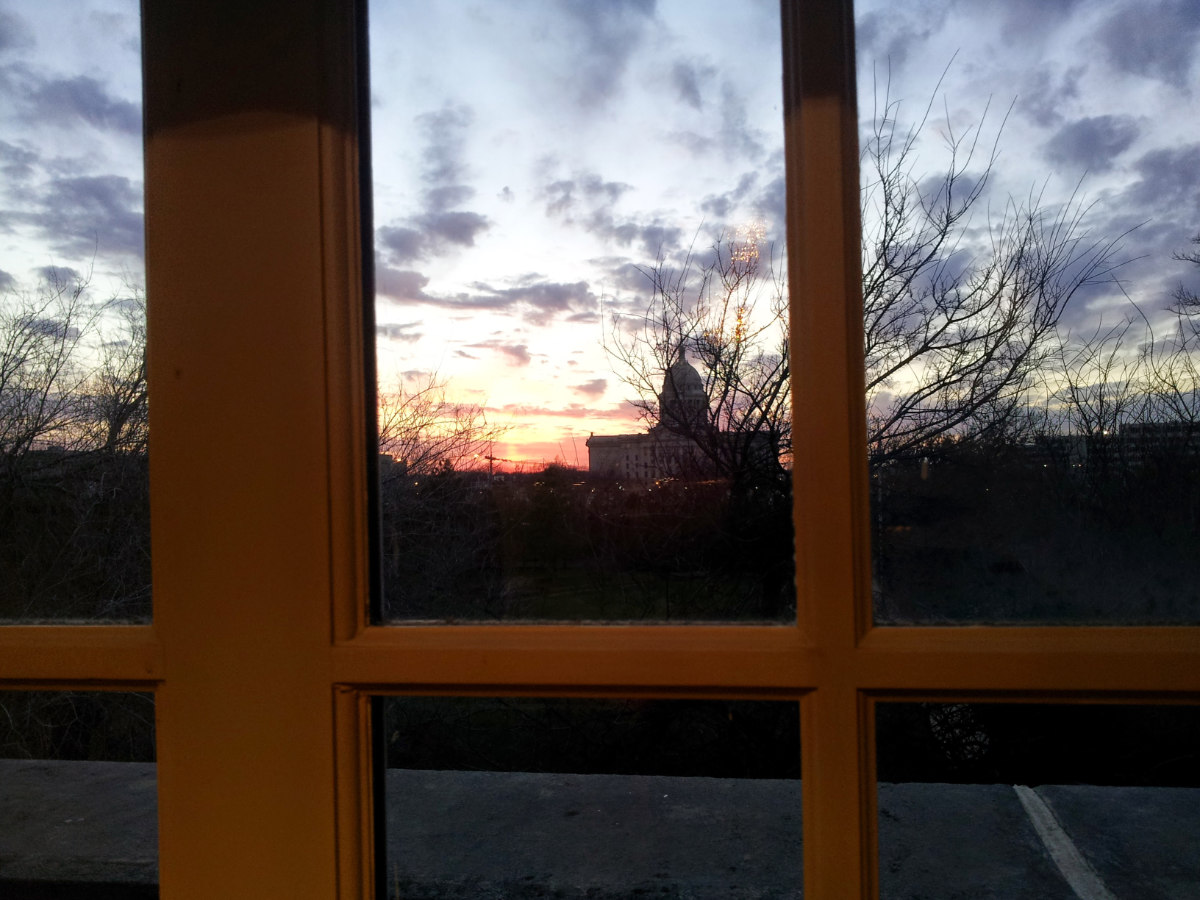 column
Conversion Therapy Bill is Totalitarian
By Steve Byas
When it comes to abortion, the relationship between the "physician" (i.e. the abortionist) and the "patient" (a mother who wants to have her unborn child's life snuffed out) is considered sacrosanct by the pro-abortionists.
But when a physician, counselor, or therapist advises a patient that he, or she, can leave a homosexual lifestyle, then the state of Oklahoma, using the heavy hand of government can intervene and punish any such person, stripping of them of their ability to make a living in their chosen field, and perhaps even face a heavy fine.
Thankfully, a bill by Rep. Jason Dunnington (D-Oklahoma City), failed to get out of committee. But, a closer look at the legislation is a startling preview of what would happen were Oklahoma's Democrats to regain control of the Oklahoma Legislature. To use what is really an over-used expression, but one that is quite apropos in this case, the present crop of Oklahoma Democrats in the Legislature are not your grandfather's Democrats.
As disappointing as most of the present crop of Republicans in the Oklahoma Legislature are, the minority Democrats are downright totalitarian in their leanings, as Dunnington's HB 2456 illustrates.
Dunnington's legislation would have banned what he called "conversion therapy," which he defined as "any practice or treatment that seeks to change a person's sexual orientation or gender identity, including, but not limited to, any effort to change behaviors of gender expressions or to eliminate or reduce sexual or romantic attractions or feelings toward persons of the same sex."
But confirming same-sex attraction, or a person's misguided belief that he is a she, or she is a he, that would be acceptable counseling practice for a professional therapist or a physician. Dunnington's bill specifically said that "conversion therapy does not mean counseling or mental health services that provide acceptance, support or understanding of a person without seeking to change sexual orientation or gender identity, or mental health services that facilitate a person's coping, social support, sexual orientation or gender identity exploration and development, including, but not limited to, an intervention to prevent or address unlawful conduct or unsafe sexual practices, without seeking to change sexual orientation or gender identity." (Emphasis added).
Supporting a person's homosexual "orientation," or sexual identity confusion would be fine — even encouraged — but telling a person that he can leave the homosexual lifestyle, or that their sexual identity is how they were born, why that is downright criminal!
The bill specifically states that no provider "shall provide conversion therapy to any person under eighteen (18) years of age." Note that there is not even a provision in the proposed law to allow a person under 18 to be provided conversion therapy even if he or she seeks such therapy! In contrast, the pro-abortion crowd argues that a female under 18 should be able to obtain an abortion without any parental consent, or even notification.
According to Dunnington's bill, which is called, in classic Orwellian form, the Youth Mental Health Protection Act, violation of its provisions "shall be grounds for disciplinary action by the provider's licensing board." Those to be disciplined include physicians, therapists, counselors, and nurses. A psychologist or marriage and family therapist who violates the provisions of the act, would be fined up to $10,000.
In short, Dunnington's bill is not only an infringement of the freedom of speech and religion of counselors, it also prevents a 17 year old person from seeking professional help to escape a homosexual lifestyle, or the mental illness of believing one is really a person of the opposite sex. In past years, those who believed they were Napoleon or Jesus were candidates for insane asylums. Now, a person who mistakenly considers himself a female, or who considers herself a male, is celebrated as some kind of a courageous person.
California and New Jersey have already passed similar totalitarian pieces of garbage. One must wonder what is next: Could a church pastor, synagogue rabbi, or mosque imam be punished, if they also held a counseling license of some sort? And what if they do not? Will the day come when a minister of the gospel is punished for telling his youth group that homosexual behavior is a sin? Will it expand to limiting a preacher's voice in denouncing adultery? Does this set the precedent for saying that a person cannot seek to even convert someone to the Christian faith, because after all, the Bible roundly condemns much of the left-wing agenda, from coveting to adultery?
Writing in Toward Soviet America, in 1932, U.S. Communist Party boss William Z. Foster was quite explicit as to what the Communist Party had in mind for America. His agenda included taxation of the churches, the abolition of all religious schools, and a prohibition on organized religious training for minors — you know, those under 18, like the children "protected" by Dunnington's totalitarian proposal.
Just where are these Democrats headed?
Steve Byas is editor of the Oklahoma Constitution newspaper. He may be contacted at: byassteve@yahoo.com